If you follow me on Instagram, you probably know we got our puppy Oakley earlier this year. She's adorable, and we love her.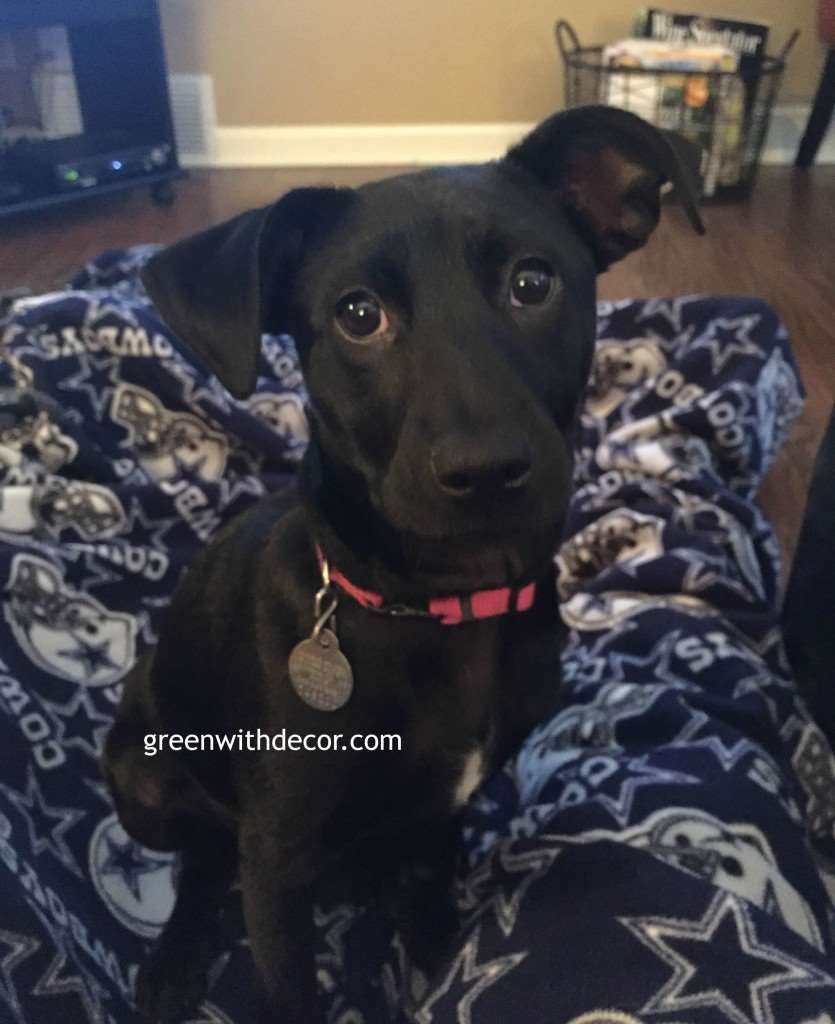 But boy puppies come with a lot of stuff … food dishes, a kennel, toys, gates to keep them confined to certain parts of the house …
I love having a house that looks nice and put together. Puppies don't exactly help with that!
Here are five design-friendly ways we got our house ready for Oakley – so she's comfortable, and our house stays looking nice!
1. Buy a dog bed that matches your color scheme
I know you guys will be surprised – I bought a green dog bed. I found it at Steinmart. The green ties in with the accent colors we use throughout our kitchen.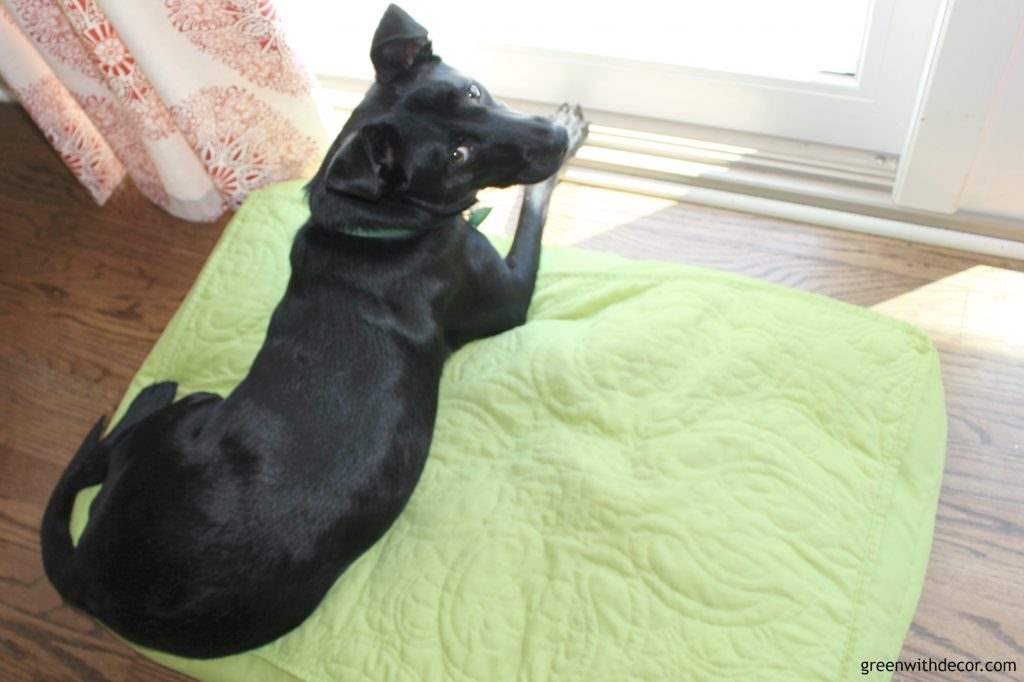 2. Rugs can match your color scheme, too
I also found this cute green rug we use under her food and water dishes.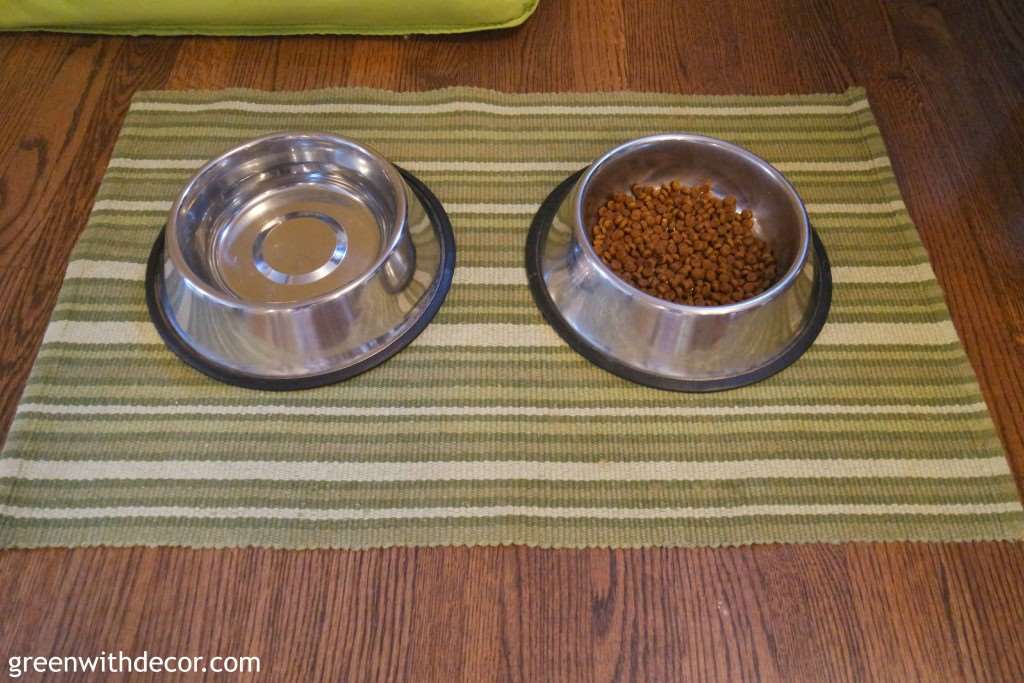 I wanted a rug for under the water dish so Oakley wouldn't splash water on our new hardwood floors. This green striped rug is perfect for our kitchen!
3. Gates don't have to be ugly
I repeat, gates don't have to be ugly! This silver beauty is from TJ Maxx. I love it!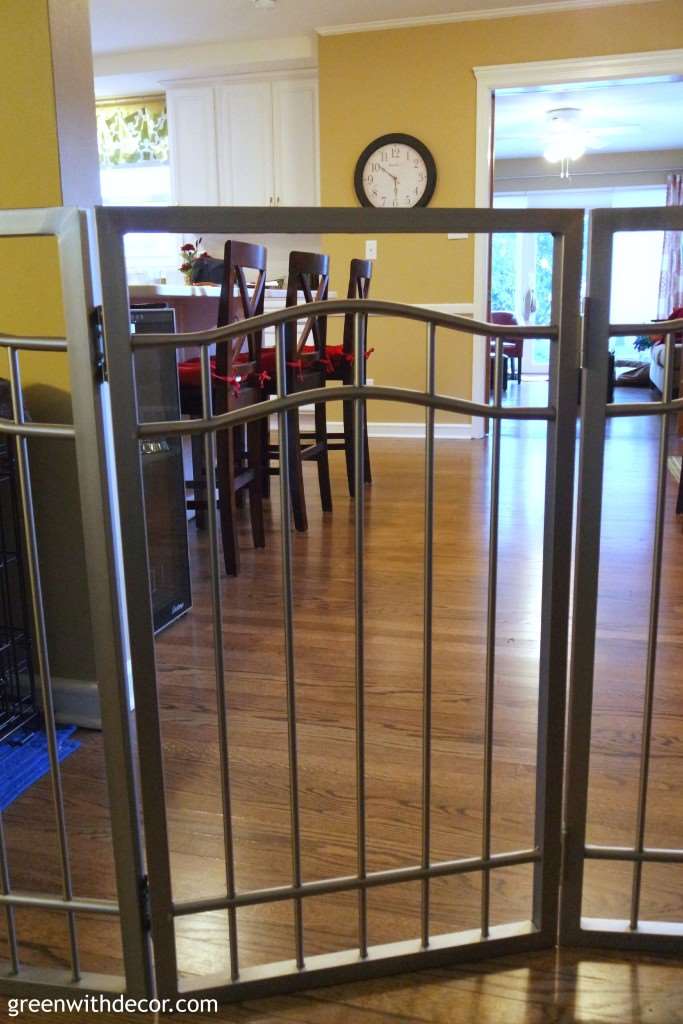 We have a big opening between our living and dining rooms, and a regular gate just won't cut it.
This one is long enough to block the space and ties in with our silver accents we have throughout the house. It looks like part of the decor rather than a big eyesore right in the middle of it.
4. Toy bins can be cute, too
I found a set of cute fabric baskets from HomeGoods. You may recognize this one from our guest room, where it holds extra blankets.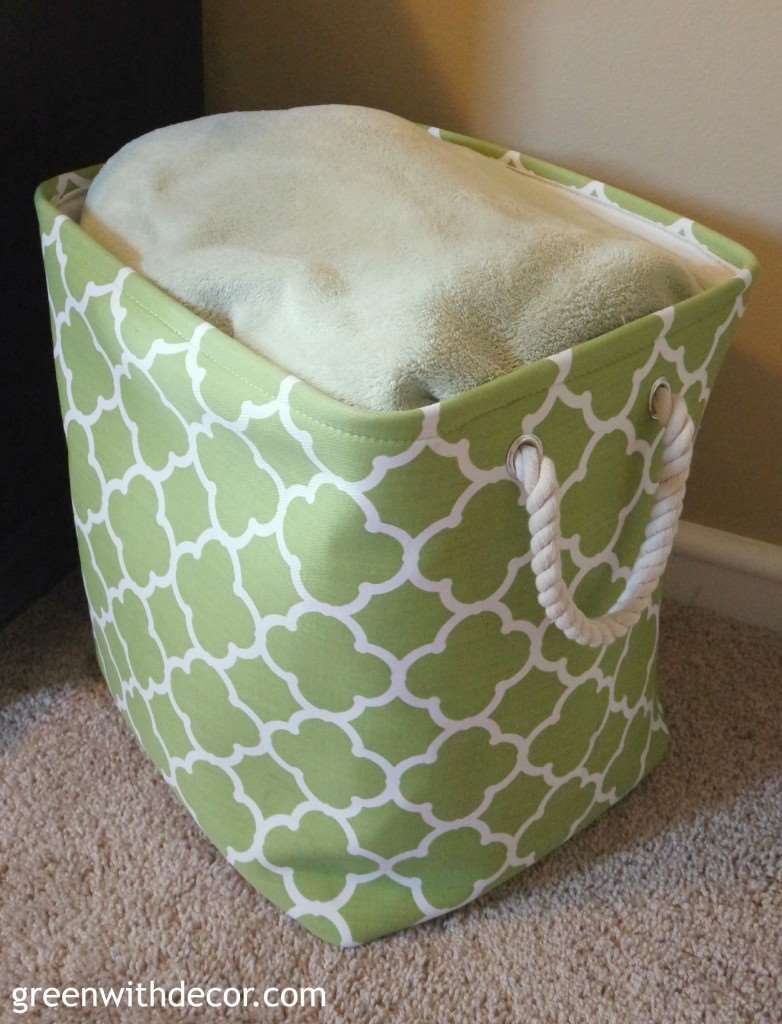 This cream-colored basket also came in the set. It goes with the shades of tan and red in our family room and is great for holding all of Oakley's toys!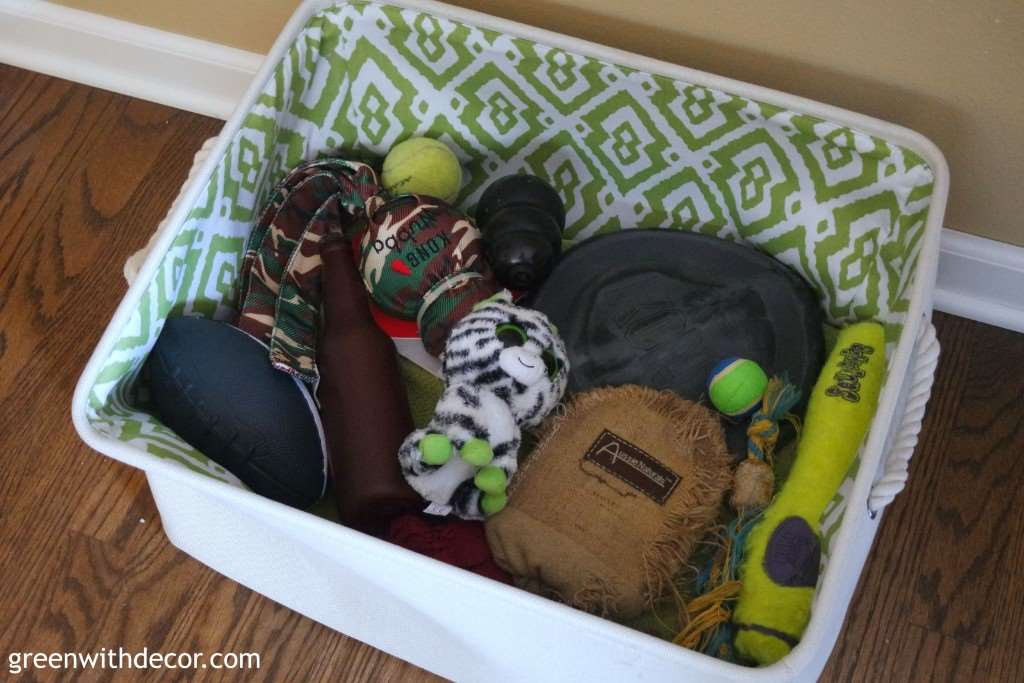 5. Put your kennel in a convenient but hidden space
We stuck our kennel around the corner of our living room. It definitely stands out in the living room, but we honestly don't use that room very often.

It's easy to access from the kitchen/dining area without being an eyesore in the middle of the room.
Do you have a dog? How do you incorporate all of the dog stuff into your overall house decor?
Remember to bookmark or pin this post if you want to save it for later!


Pin it!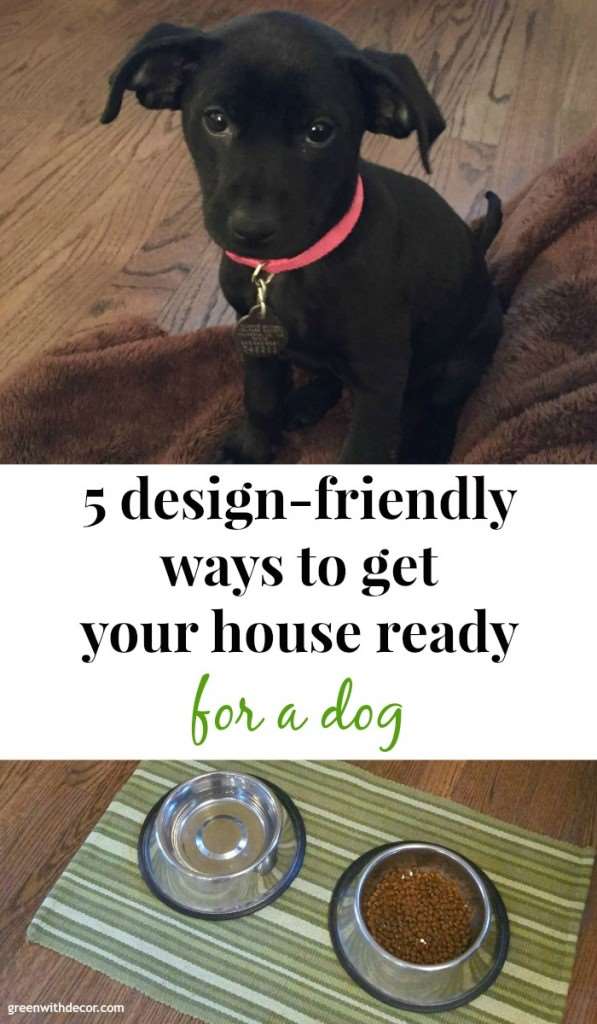 Want to read more posts like this?
Follow along: Get my emails | Facebook | Pinterest | Twitter | Instagram