Disclosure: Cutting Edge Stencils provided the stencils used in this blog post. All opinions, images and love of Christmas DIY projects are 100% mine.
It's time for another Create & Share Challenge series blog post, where a group of bloggers gets together each month to take an item and put their own creative spin on it.
We're teaming up with Cutting Edge Stencils again. Yay! You may remember the fall DIY pillow I did with them that I was obsessed with?
This month's challenge was to use a Christmas stencil. I knew the stencil and my recent obsession with making over old frames could come together for this project. And they did: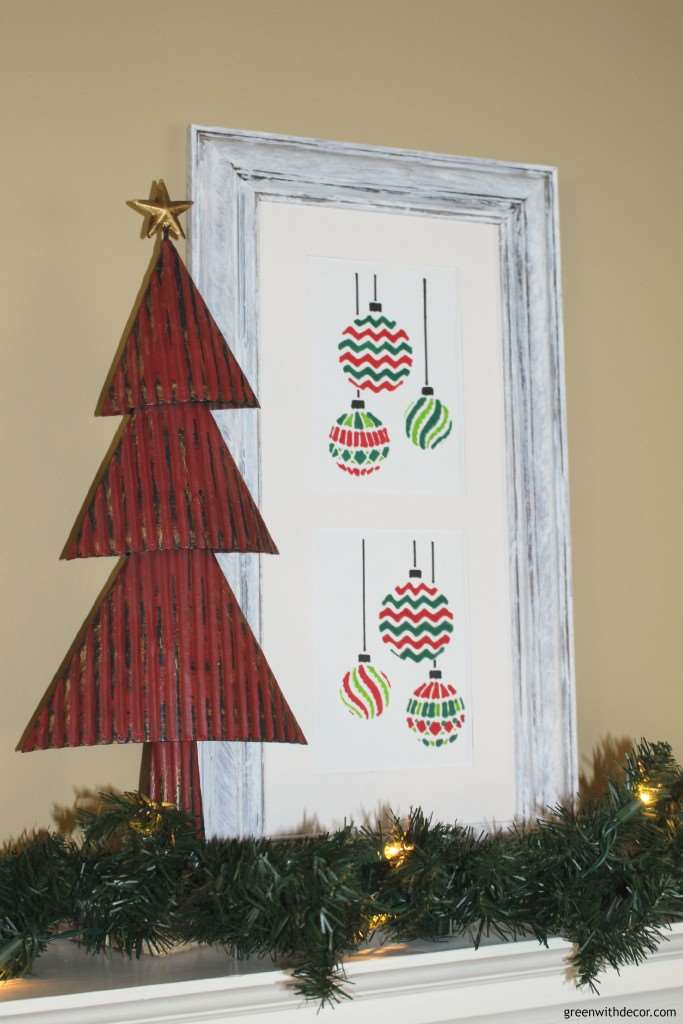 Scroll down to see the other bloggers' projects, they're awesome!
Here's the original frame (from Goodwill):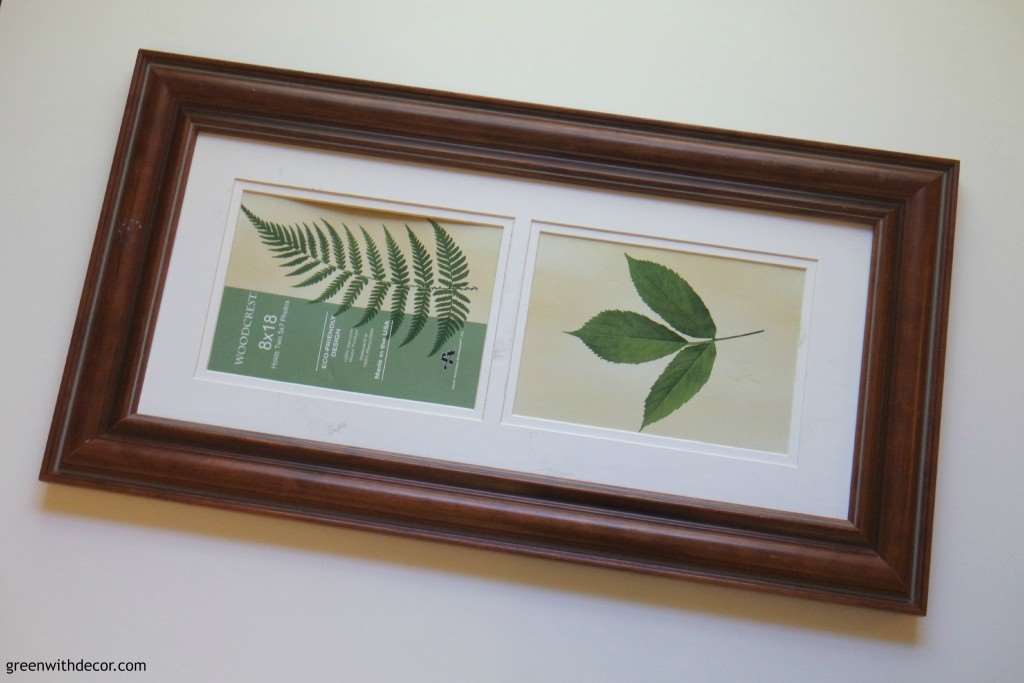 This post contains affiliate links. This means if you click the link and buy something, I may receive a small percentage of sales at no extra cost to you.
Supply list:
Old frame
2 pieces of plain white paper
Black Sharpie
Scissors
Follow these steps to get a similar look:
1. Get the paint ready and paint the frame.
I was originally thinking I'd spray paint the frame, but since it's December in Wisconsin, it's too cold to spray paint outside.
So I decided to use paint and a brush. My plan was then to give the fame a solid white coat of paint.
But as I started brushing the paint on, it was giving the frame a kind of white washed look. I loved it! Way more than a solid colored frame. So I went with it.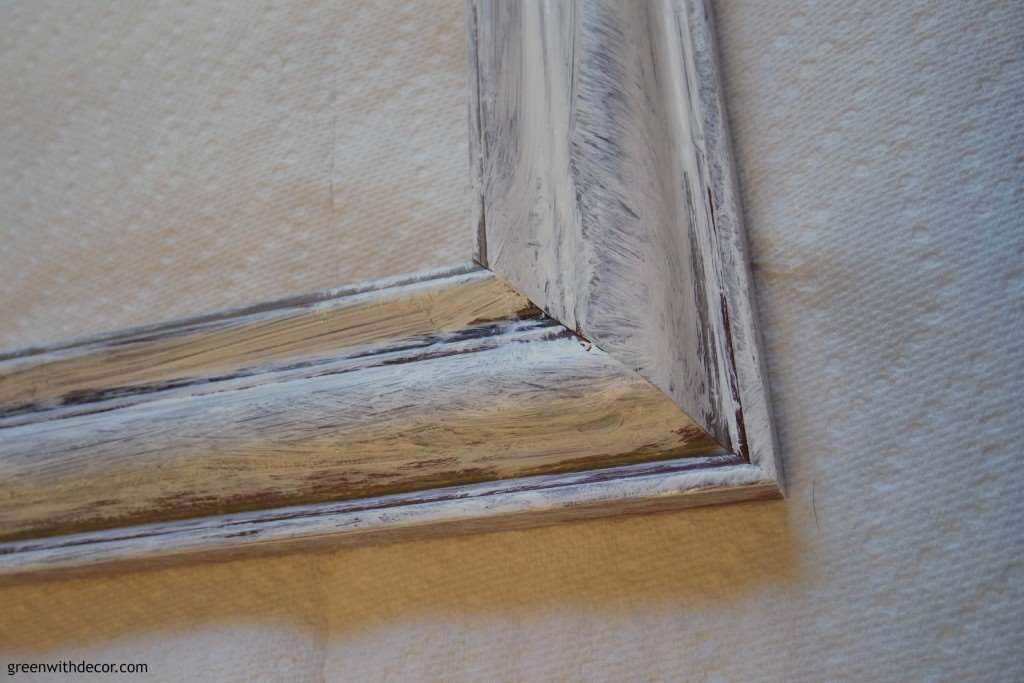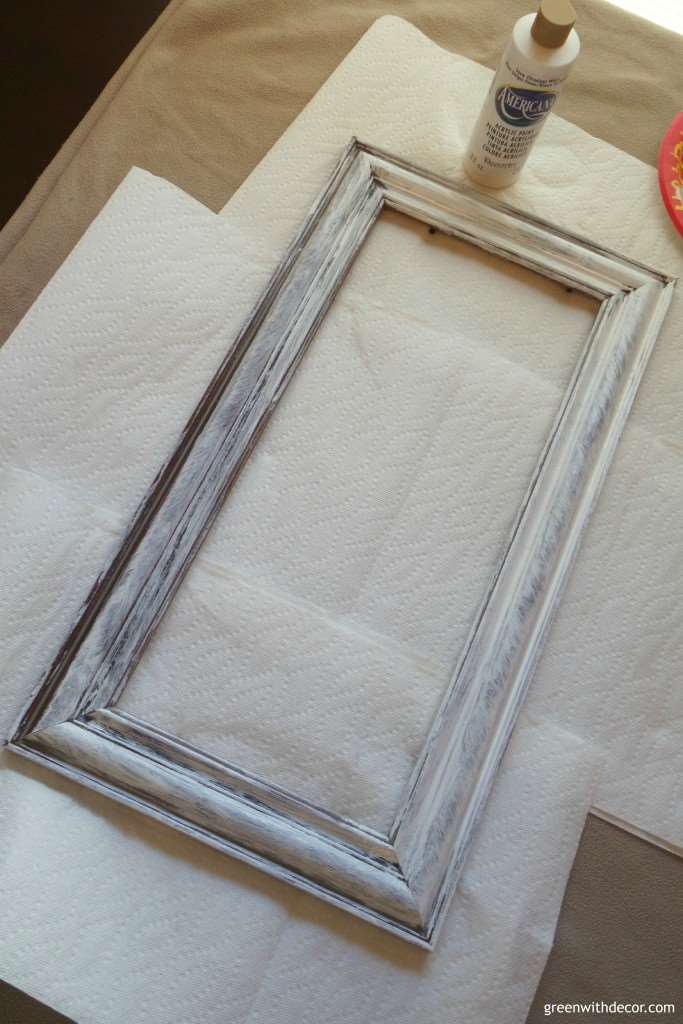 I'm already plotting my next 'white washed look' project.
2. Let the frame dry.
3. Tape the stencil to a piece of white paper so it doesn't move while you're using it.
4. Color in the stencil with the markers.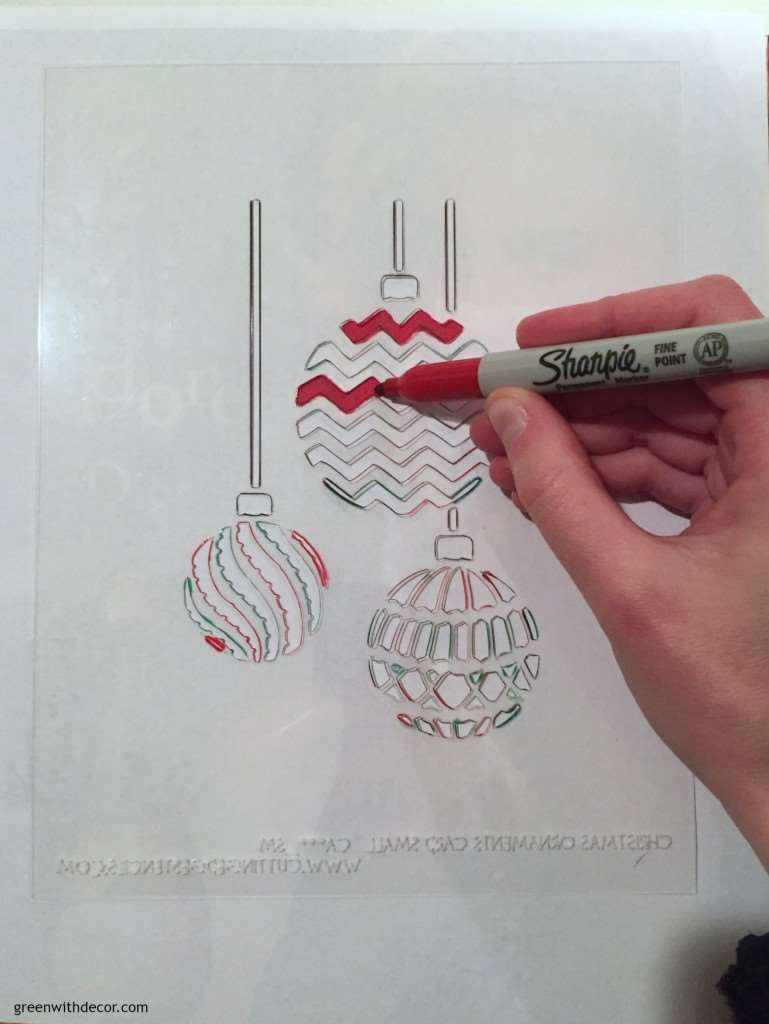 5. Repeat for the second picture.
My frame had two openings, so I needed two pictures. You can see I switched the stencil over so the big ornament was on the left instead of the right: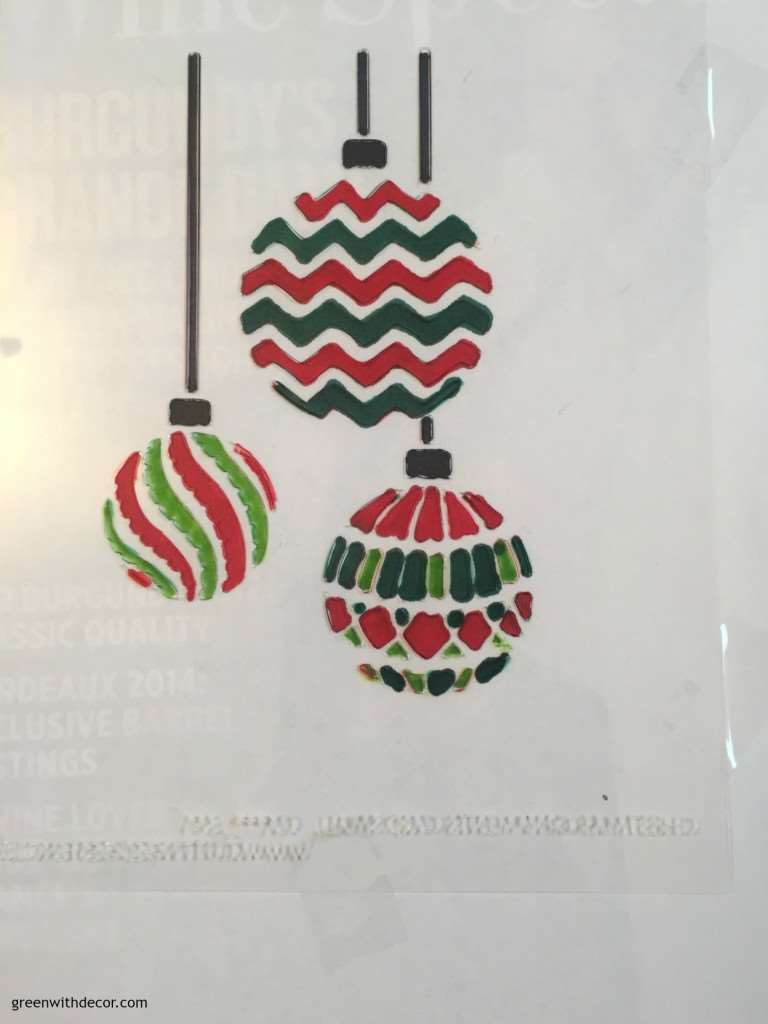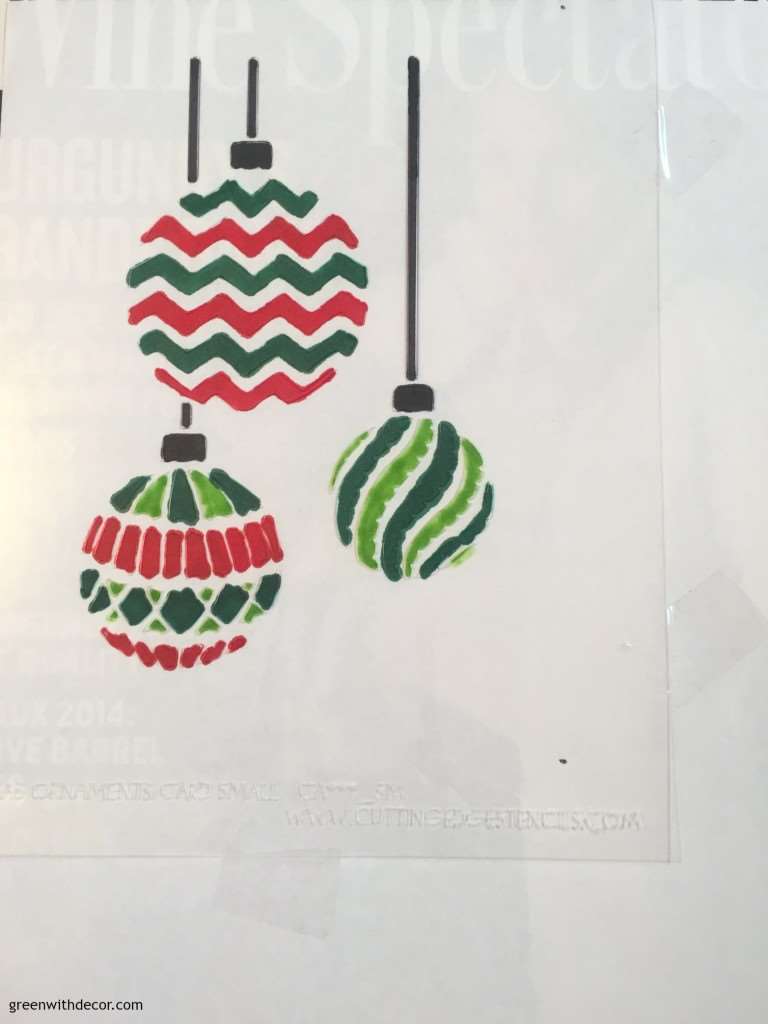 6. Cut the paper so that the picture will fit in the frame.
7. Tape the paper into the back of the frame.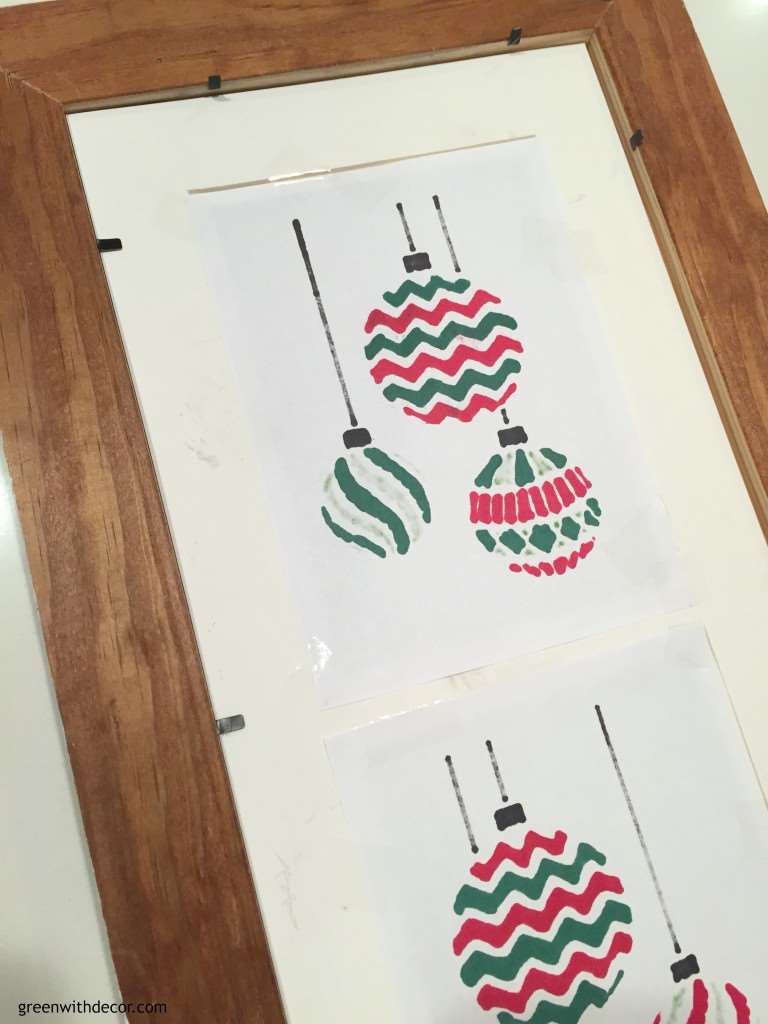 The mat had some dirt on it. I flipped it over so the dirt was on the back/inside the frame. Took care of that!
8. Display!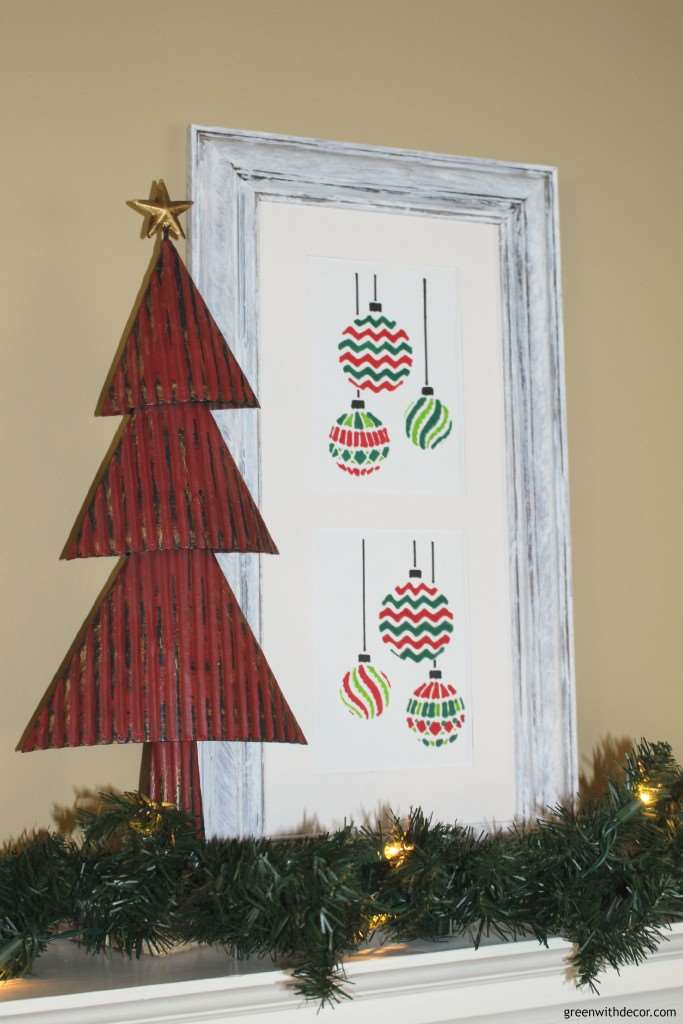 Remember to hop around and see the other bloggers' Christmas stencil projects:

For more Christmas DIY ideas, check these out:
Remember to bookmark or pin this post if you want to save it for later!


Pin it!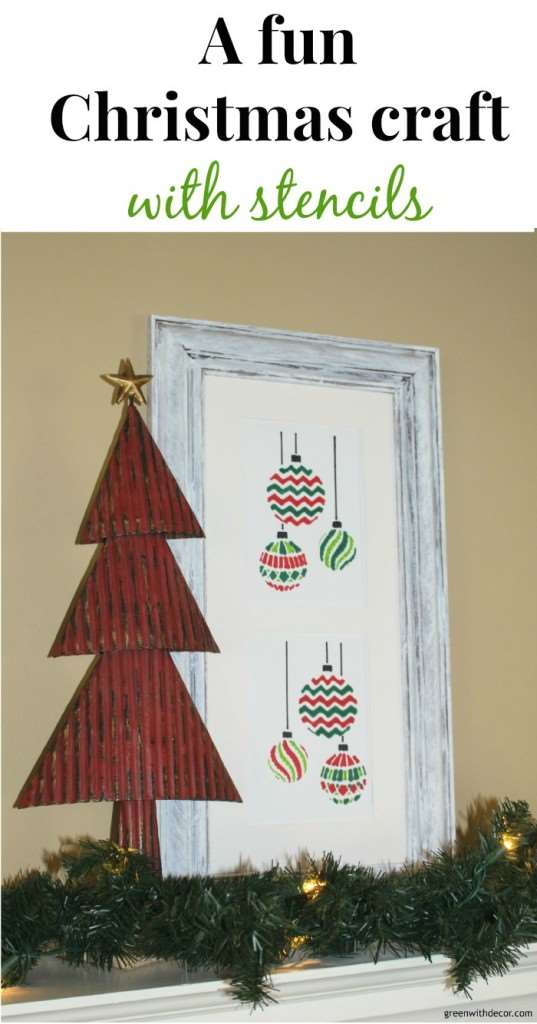 Want to read more posts like this?
Follow along: Get my emails | Facebook | Pinterest | Twitter | Instagram