Disclosure: This post is sponsored by Perfect Linens. Perfect Linens provided the sheets featured in this post. All opinions, images and love of soft sheets are 100% mine.
I'm excited to share a first look at our master bedroom today!
Our bedroom has taken a bit longer to finish than some of the other rooms. Of all rooms in the house, I feel like your own bedroom should be the most relaxing. It should look great and be comfortable.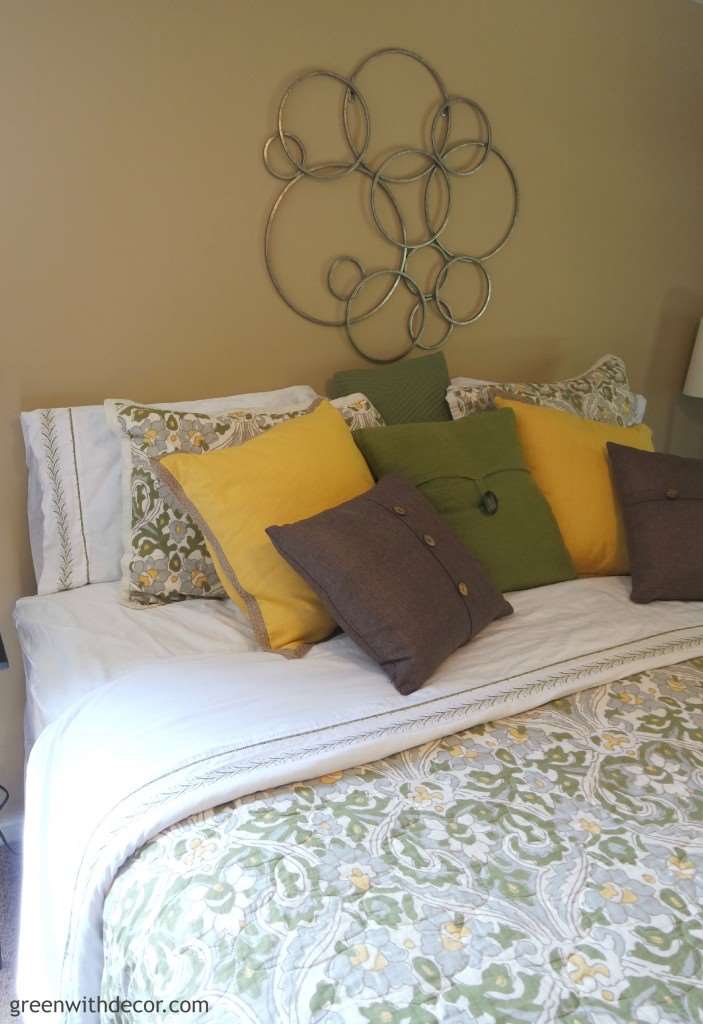 I found the bedspread and pillow shams at Target a couple years ago, but we were still on the lookout for nice, soft sheets.
When Perfect Linens recently contacted me about reviewing a set of their sheets, I was thrilled. It was perfect timing!
Looking through Perfect Linen's options, I was excited to see the Second Skin Fern Green sheets – all white with some green embroidery.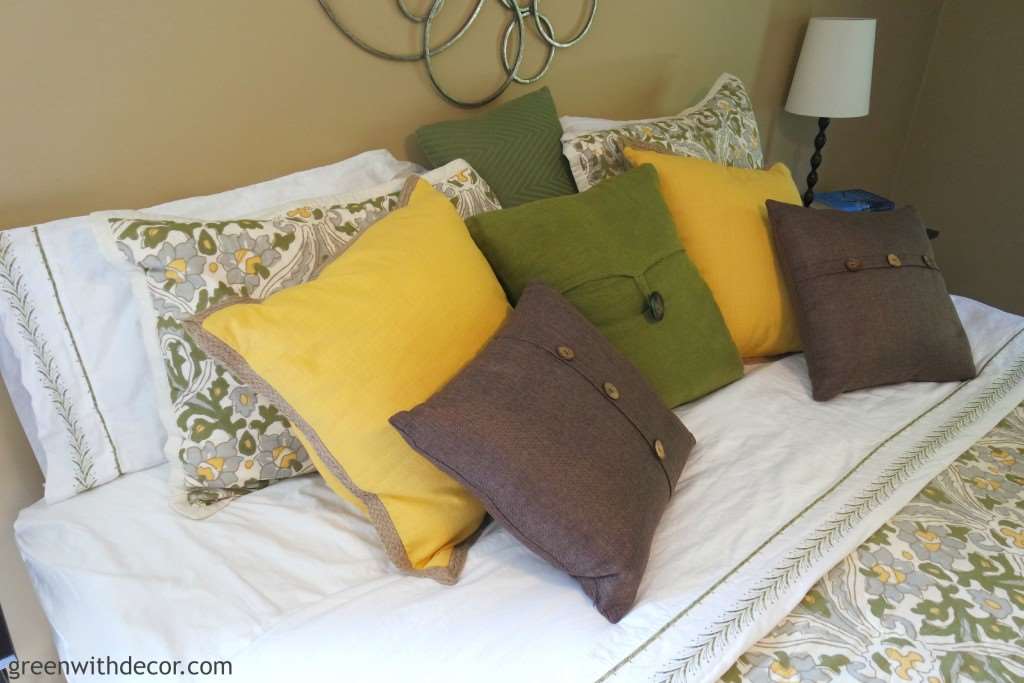 I love the look of all white sheets; it always reminds me of a luxurious hotel. And, of course, I love the little touch of green the Fern Green set offers! I knew the sheets would look great with our comforter.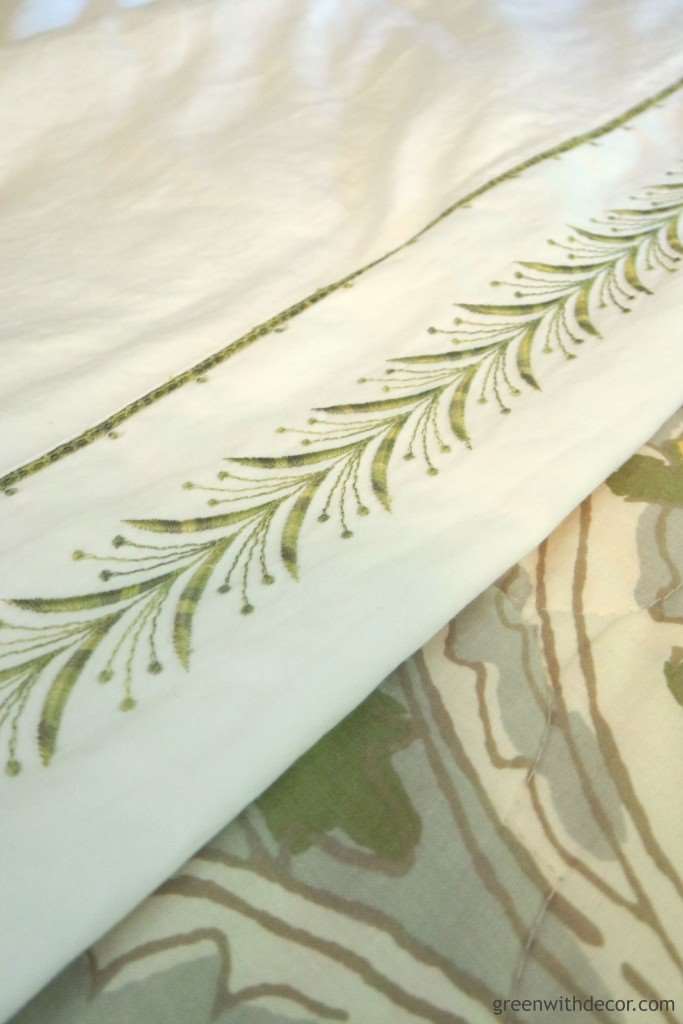 And with a name like "Second Skin," I figured the sheets had to be comfortable.
The sheets are every bit as soft as Perfect Linens says they are. I love climbing into bed surrounded by these soft sheets.
I was happily surprised to see that the sheets are a bit over-sized, so there's plenty of room to turn back the sheets to display the pretty embroidery.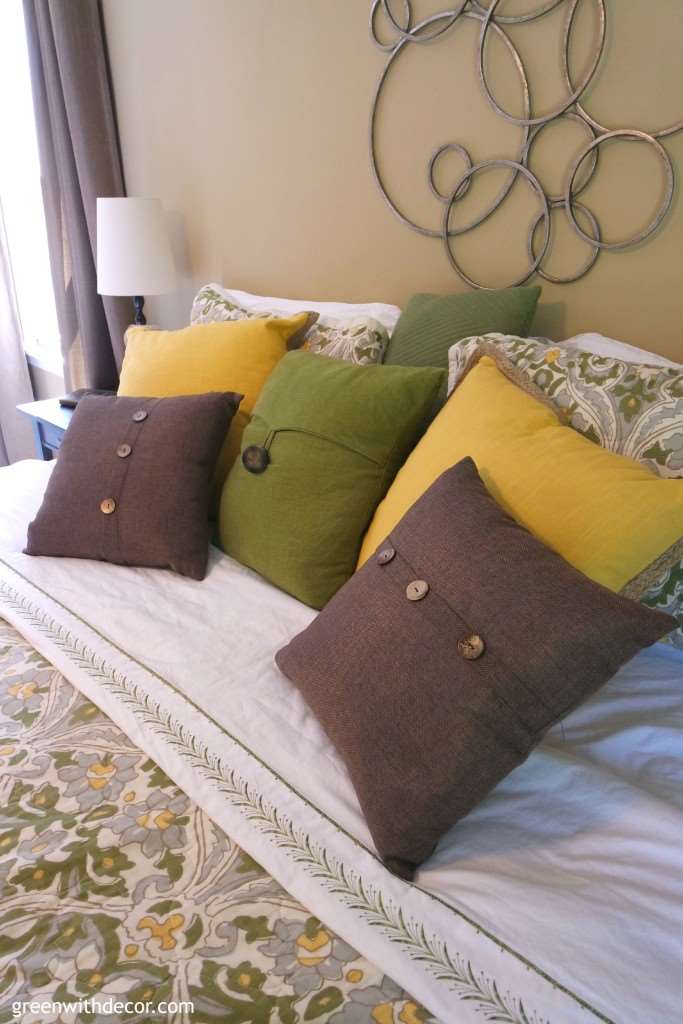 The more I learned about Perfect Linens, the more I like them. They search for sheet suppliers worldwide and only work with the very best, and they use fabric tests to make sure their sheets feel the same after multiple washes and uses.
We've had the Perfect Linens sheets for a few weeks now, and after washing and sleeping on them multiple times, they're still super soft, which is awesome. I hate when you buy sheets and start to notice a difference in texture after a few washes.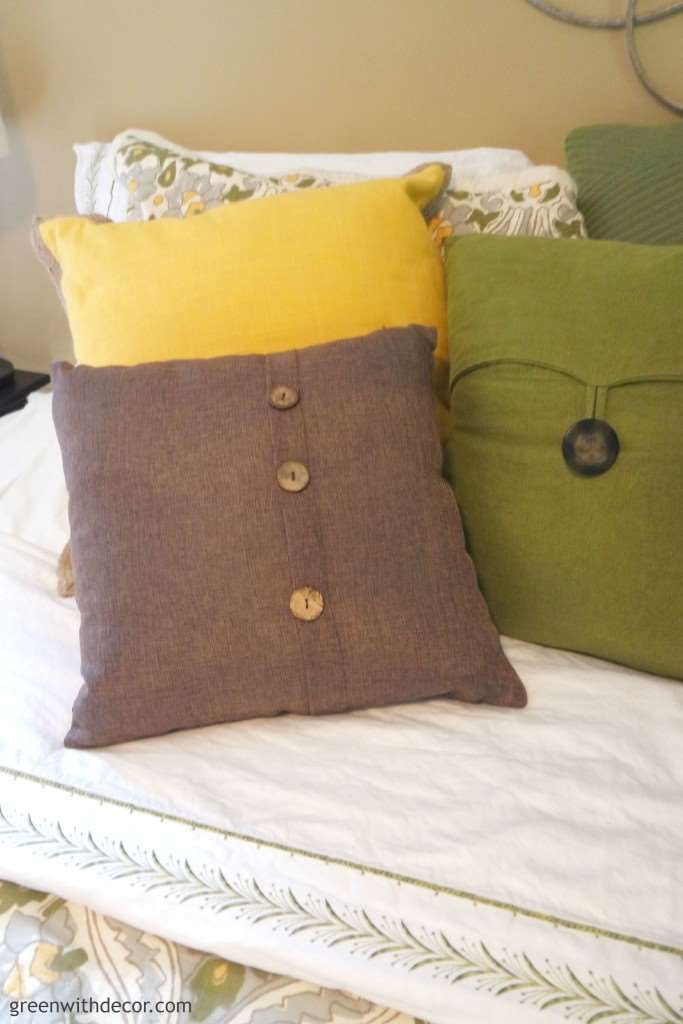 If you want your own set of Perfect Linens sheets – and I recommend them – I have a discount code just for my readers. Enter GreenDecor35 for $35 off any order from Perfect Linens.
Along with soft sheets, I also have a slight throw pillow addiction. I always want to buy them all.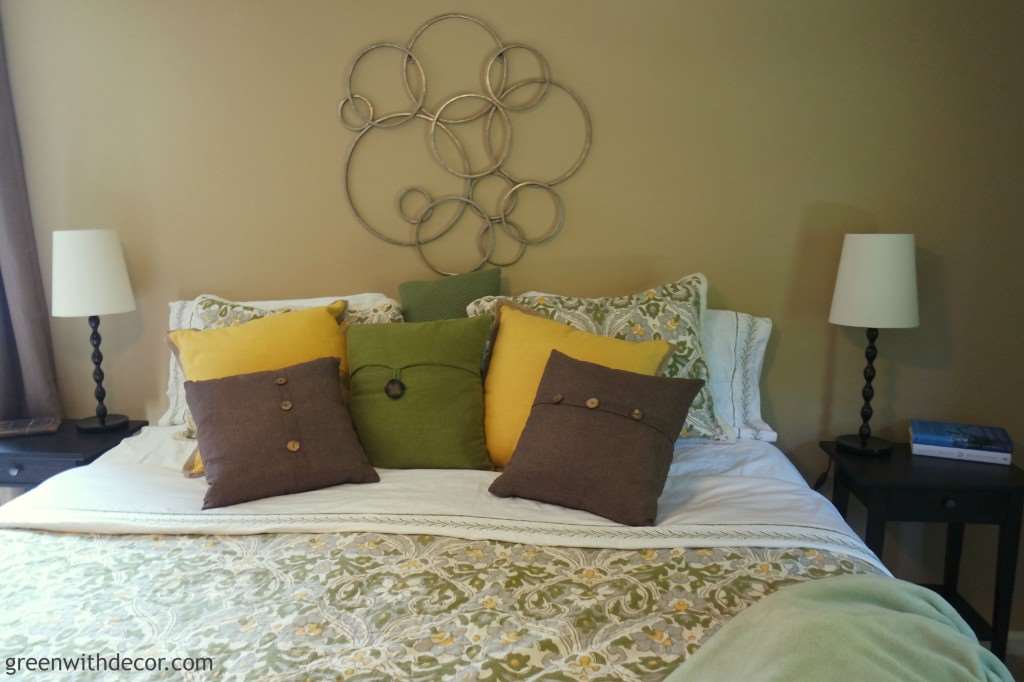 The pillows on the bed are from Kirkland's (brown), Pier 1 (yellow) Target (solid green rectangle) and a local thrift store (green square with button). For those in the Milwaukee area, check out designXchange in Pewaukee – it's full of awesome finds!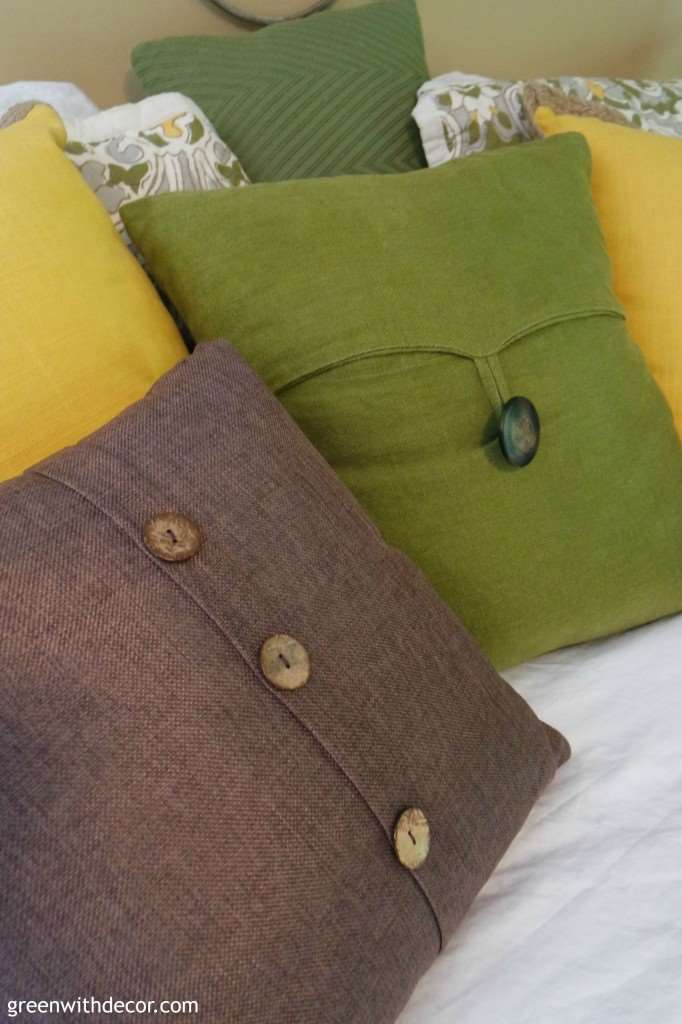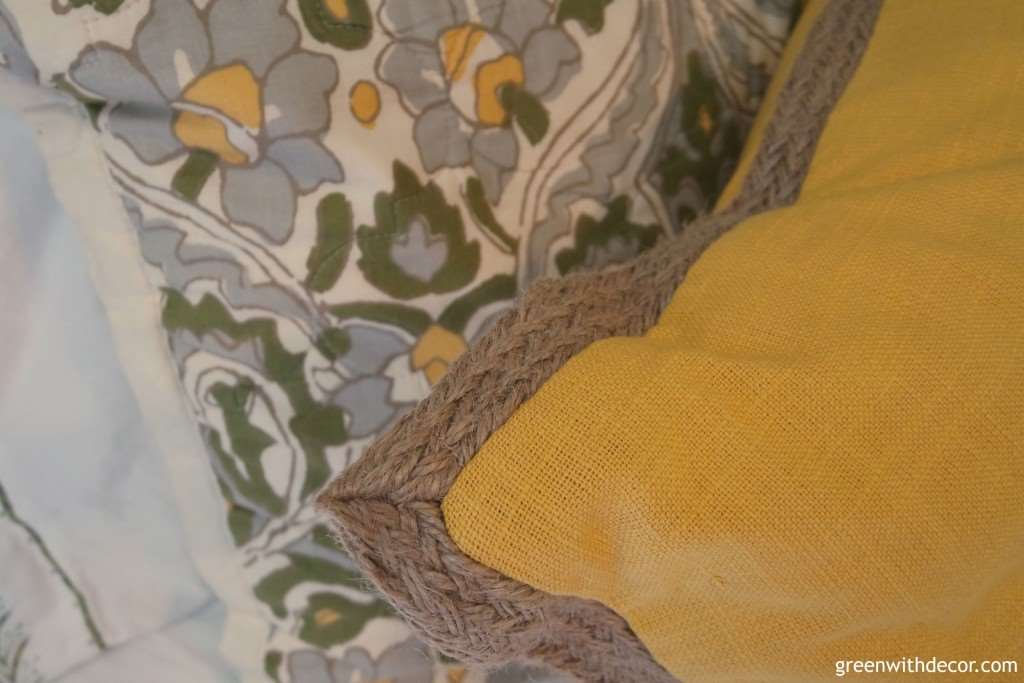 The bedroom walls are the same Sherwin Williams Camelback I use throughout most of our house, and the curtains and curtain rods are from Target. The curtains are blackout and are fabulous. When they're shut, our room is dark no matter what time of day it is!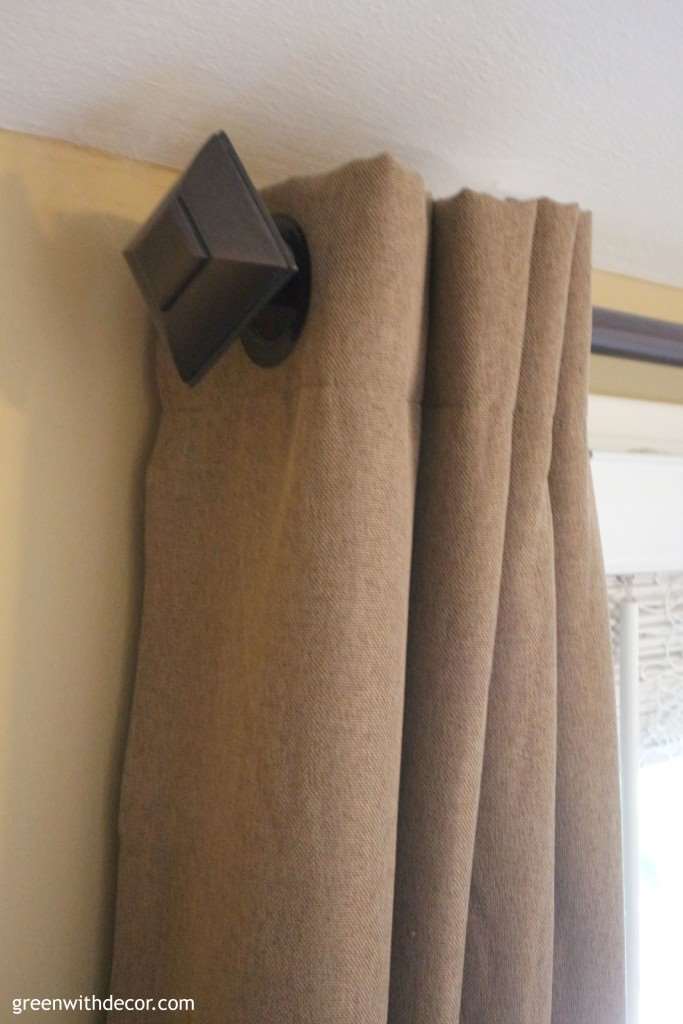 The piece above the bed is from Pier 1. I'm debating painting it bronze to match the curtain rods. We'll see!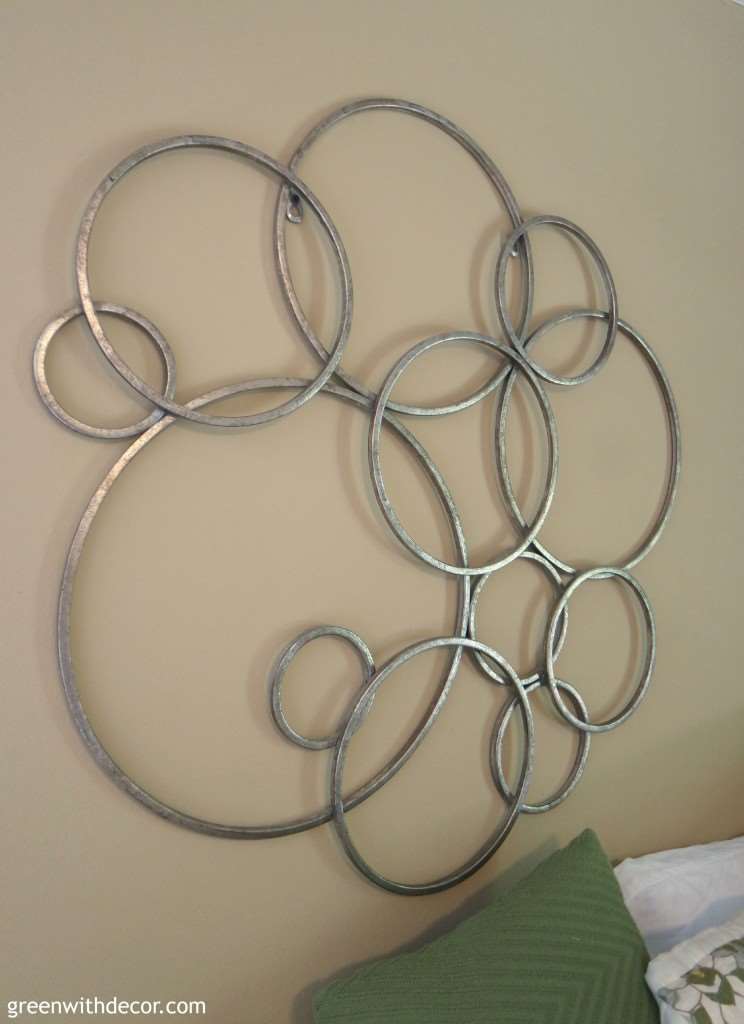 The black nightstands are from IKEA. I bought them years ago, but my brother bought the matching dresser a few weeks ago and mentioned the nightstands are still there.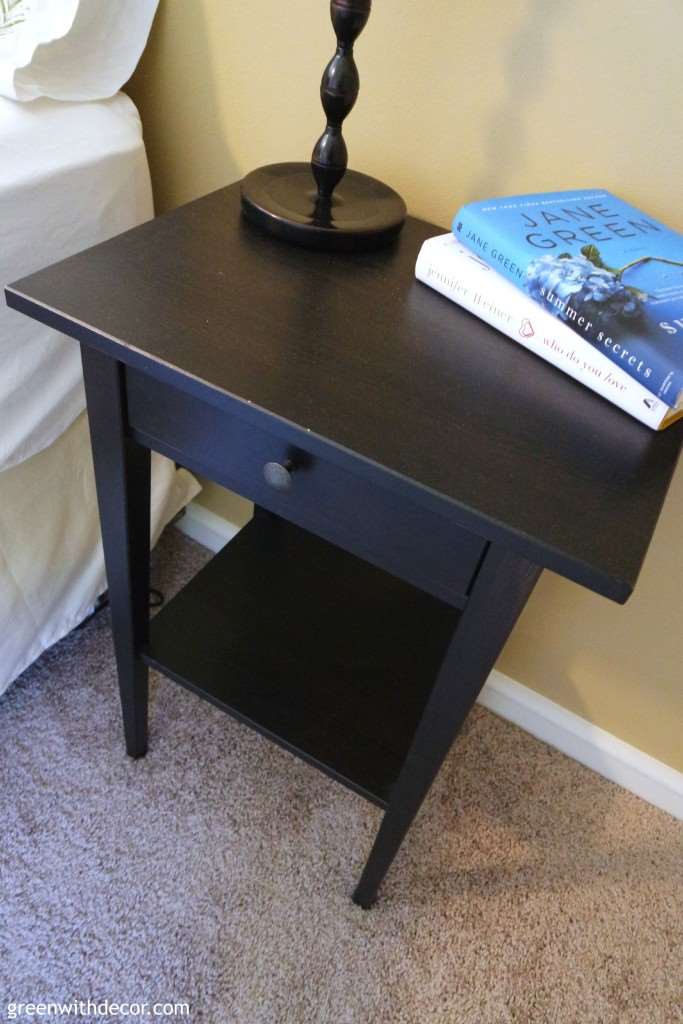 How do you set up a comfortable bedroom?

Want to read more posts like this?
Follow along: Facebook | Pinterest| Twitter | Instagram | Google+
If you want to save this post for later, remember to bookmark it or you can pin it here: