Pillows and pillow covers are an affordable way to add seasonal decor to any room.
It's no secret I have a small (huge) throw pillow obsession. They're just such a fun way to add some color, pattern or texture to a room.
Plus pillows are just perfect for adding some seasonal touches to a room without spending a lot or having to store anything too big in the off seasons.
With fall arriving, I've of course been scouring the internet looking for the best deals for fall pillows and pillow covers. I figured I'd share my favorites with you below.
I want them all. I might have a problem.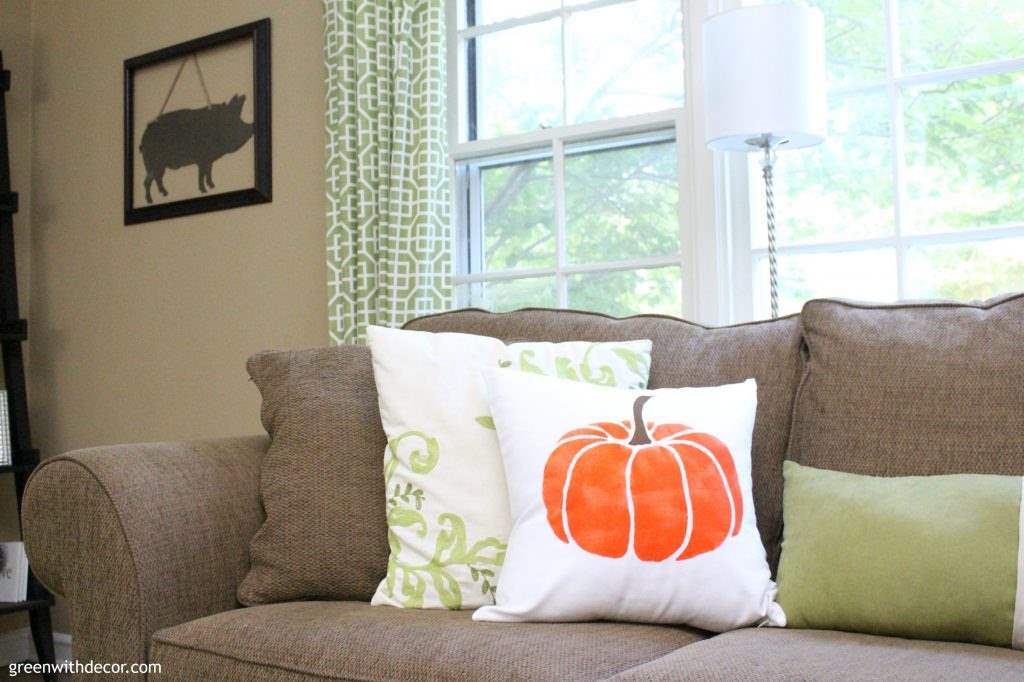 This post contains affiliate links. This means if you click the link and buy something, I may receive a small percentage of sales at no extra cost to you.
Click any of the images below for more info (including price info and multiple color options).

And here's a link to one more fun fall throw pillow, too!
Which ones are your favorites? Are you tempted to just buy them all like I am?
Those football pillows are perfect for around here. And that witch/monsters pillow cracks me up.
If you're in a DIY mood, this DIY fall pillow is one of the most popular project son my blog (and one of my favorite throw pillows).
Remember to bookmark or pin this post if you want to save it for later!

Pin it!
Want to read more posts like this?
Follow along: Get my emails | Facebook | Pinterest | Twitter | Instagram