This post contains affiliate links. This means if you click the link and buy something, I may receive a small percentage of sales at no extra cost to you.
Who gives up a lot of sleep to battle the crowds for Black Friday shopping? Not me.
I did brave the crowds Friday afternoon to buy a new camera because my old one randomly decided to stop working right when I needed it to take pictures of most of our house for the Christmas home tour.
I would have bought it online but I needed it like right that minute. I'm really not into crowds.
So after I bought the camera, I headed straight back home to finish decorating the house, shop online and work on some DIY Christmas gifts. And, if we're being honest, to crack open a beer after the stress of the crowds.
So if you want to avoid the crowds, too, because really, the malls don't get much better until January, I have a fun and easy DIY Christmas gift to share today.
My friend Bre from Average But Inspired rounded up a group of 18 bloggers for the Happiness is Homemade DIY Gift Ideas Hop! We're each sharing a DIY Christmas gift idea – links to all other blogs are below.
AND we're giving away $180 PayPal cash to a lucky winner so you can buy supplies to make your own DIY gifts (or spend it on whatever you want)!
I made a fun wall hanging that's perfect for your younger sister, cousin, niece … whoever your favorite college-age/recent grad girl is.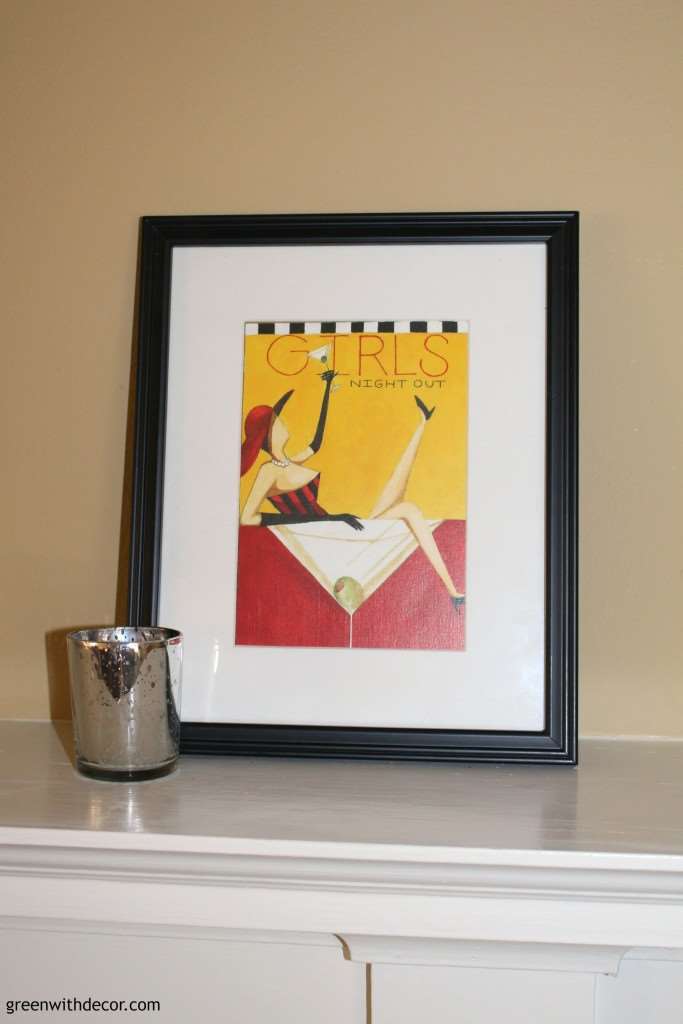 Actually you could make this for anyone, but this "Girls Night Out" card I used pretty much just works for that group.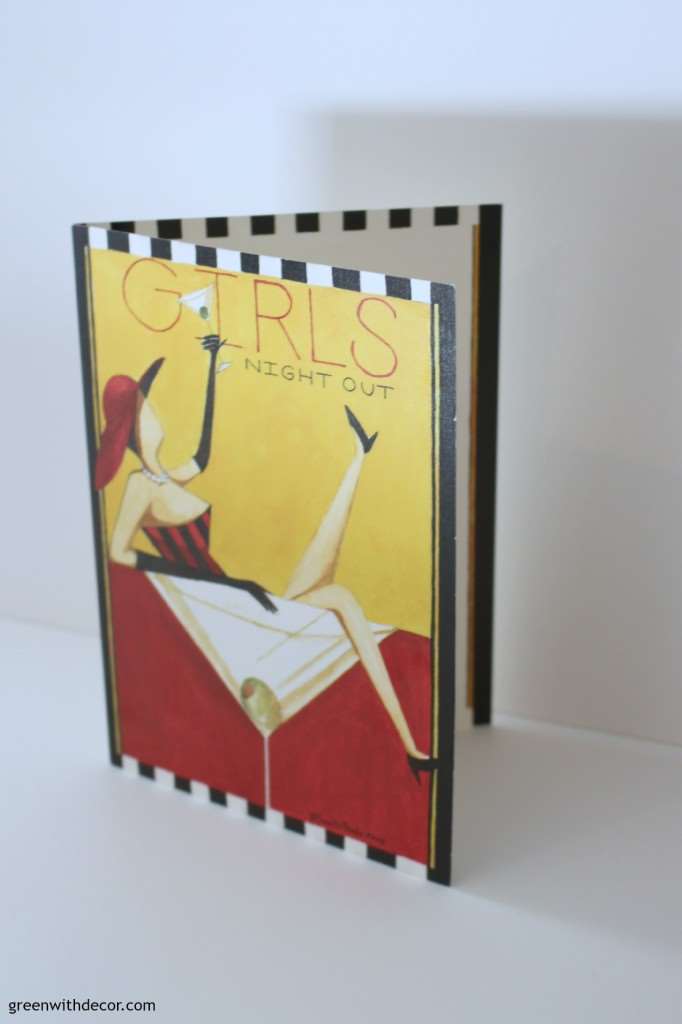 I keep every card I get in a box.
I loved the front of this card and thought it could be put to better use than just sitting in a box.
Wouldn't it be a cute wall hanging?
Supply list:
Cute greeting card
Old picture frame
The frame I used is 10 ¾" x 8 ¾", but the size is really a matter of personal preference.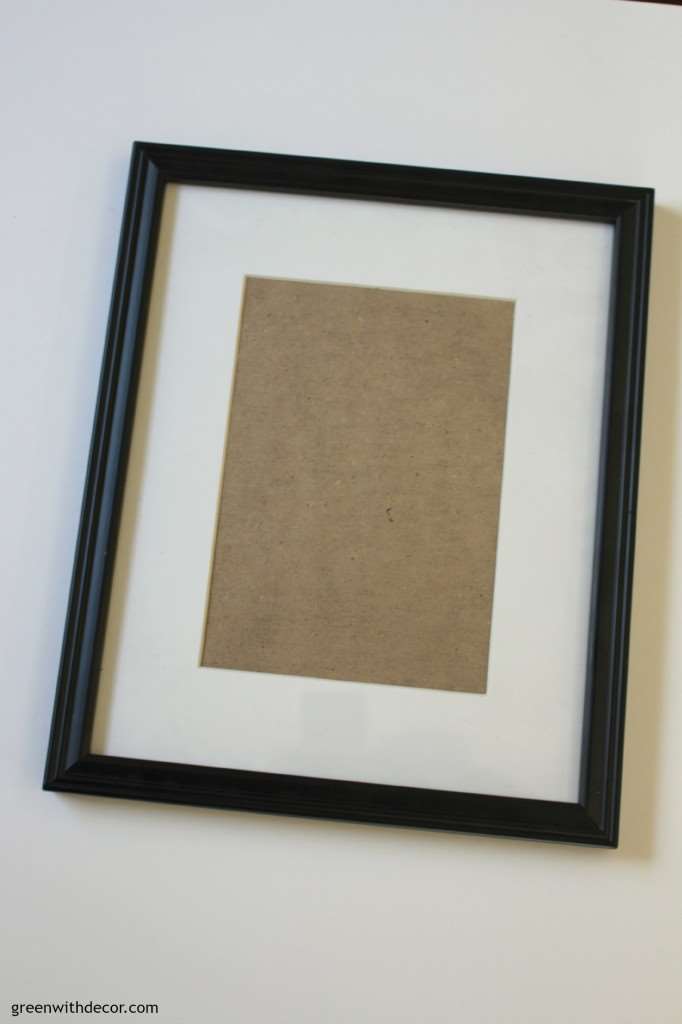 Side note: If you're looking for old frames, go to Goodwill. I have two upcoming projects made with old frames that I can't wait to share with you guys.
All you have to do to make a cool wall hanging?
Tape the card into the frame.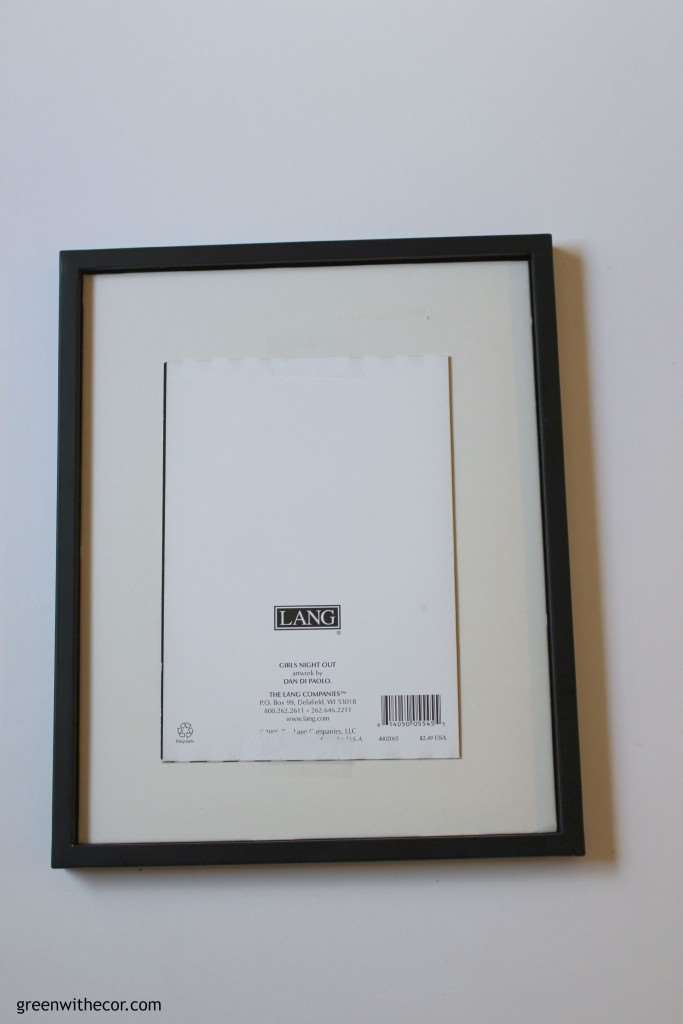 And display!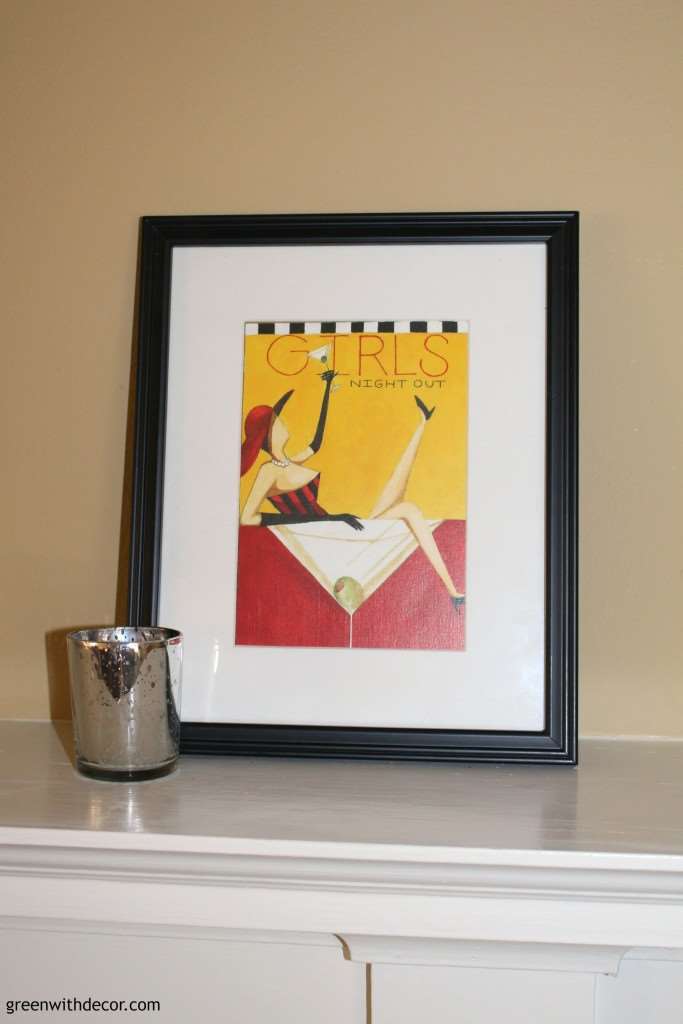 So easy, and it's perfect for those family members in need of some wall decor.
For more wall decor, check out these projects:
Remember to check out the other bloggers' fun DIY projects below!
Remember to bookmark or pin this post if you want to save it for later!


Pin it!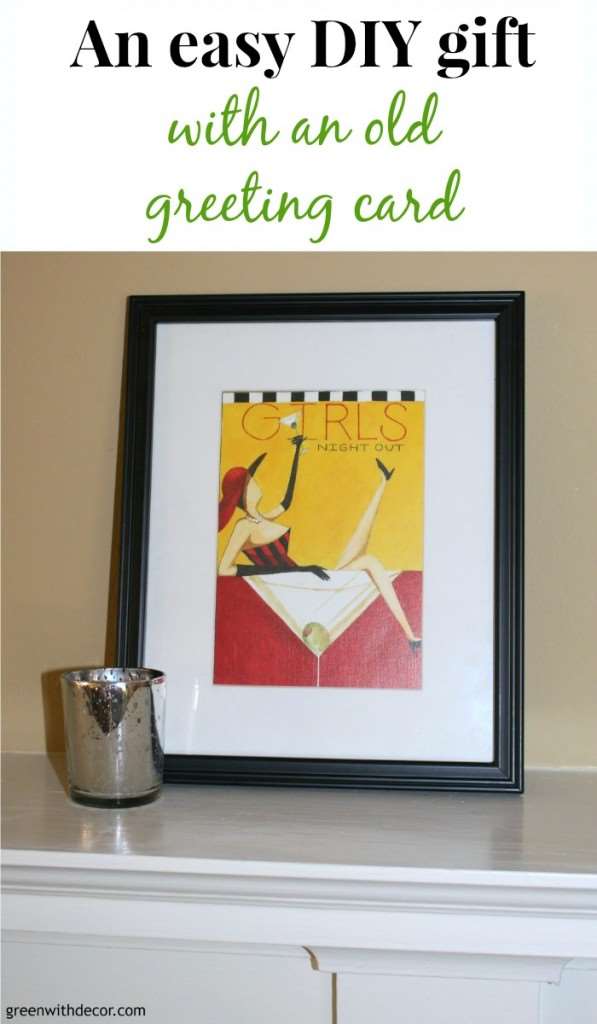 Want to read more posts like this?
Follow along: Get my emails | Facebook | Pinterest | Twitter | Instagram