Do you always decorate with red for Christmas? I've been playing around with the idea of leaving red out of some Christmas decor and finally went for it!
I've mentioned in other Christmas blog posts that we have two Christmas trees. I love it. We use our main tree for sentimental ornaments, but the second tree is for allll the pretty things.
I wanted to do something different than the traditional red and green this year, so I went with black, gold and blue: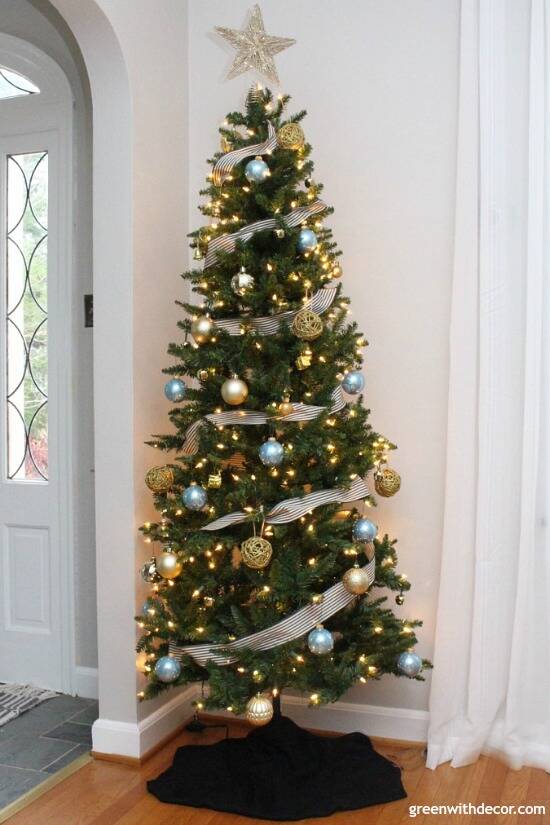 Today's post is part of the Christmas Tree Decor Hop hosted by my friend Michelle from Our Crafty Mom, which means you get 45+ Christmas tree decorating ideas all linked at the bottom of this blog post!
With that many Christmas trees to look at, you're sure to find some ideas for your own tree(s) this year!
If you're hopping over from one of the other bloggers, welcome! I'm so glad you found me. You can learn more about me and my blog here or get a full tour of our house here.
How many trees do you have? I'm always curious! I'd eventually love to have one in every room.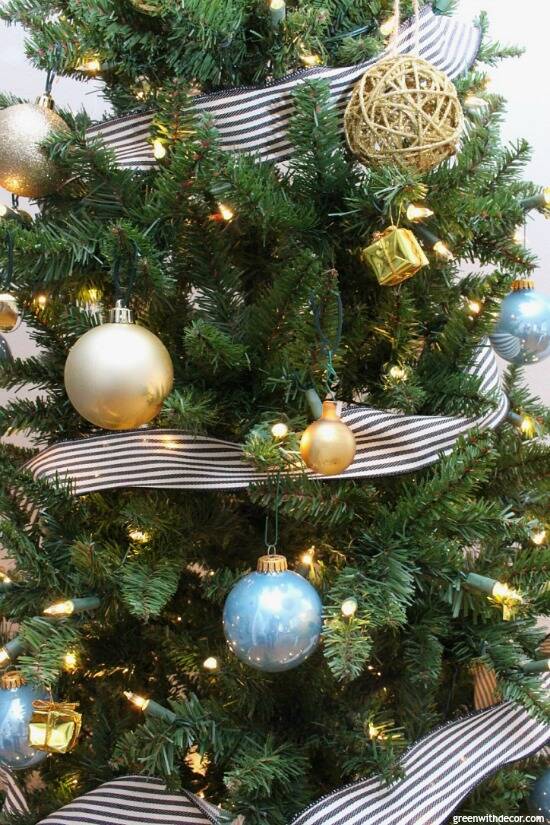 Side note, can we talk about how hard it is to take a good picture of a Christmas tree with all the lights? I need to work on this!
I saw the ribbon wrapped around a tree at a local home decor shop, and it just GOT me. I ran right over and grabbed a spool of it. I love that it's not too Christmas-sy so I can use it for something else in the future, too.
I wrapped the ribbon around the tree first. I think it's easiest to start at the top if you're wrapping something around the tree.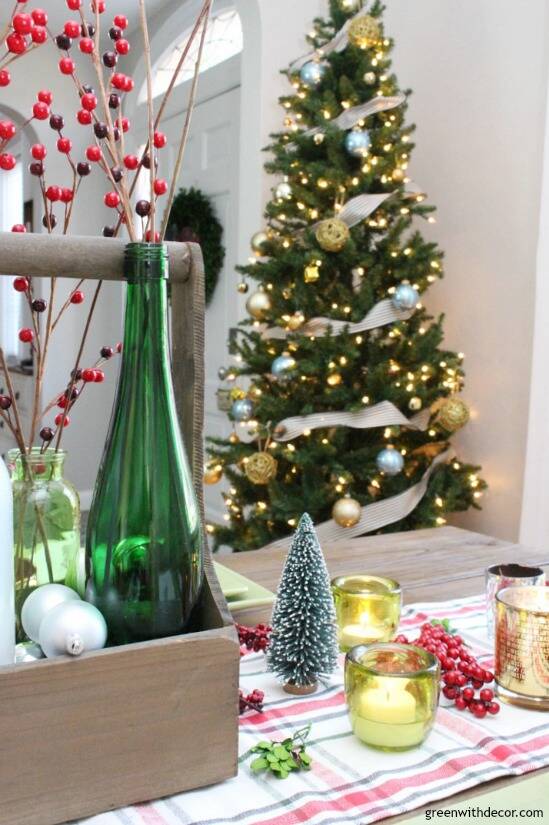 I loved the red beaded garland I wrapped around the red, gold and green Christmas tree last year, but the ribbon was way easier since it was all one piece and I didn't have to worry about attaching separate pieces together (and hiding the spots where the pieces came together).
Then I went through our stash, picked out all the gold and blue ornaments and just started hanging. The blue ornaments were my grandparents', I love using their Christmas decorations throughout our house.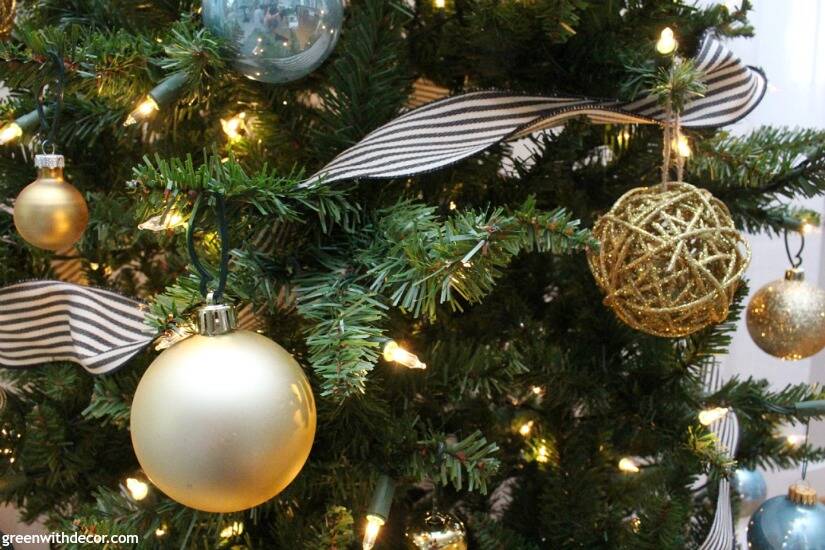 I also realized I'm apparently a gold ornament hoarder because we have about a million different kinds. I love how they're all different though, it makes our black, gold and blue Christmas tree a bit more fun!
I'm glad I just focused on blue and gold this year instead of trying to use alllll of the ornaments we have.
We have these ball ornaments in just about every color (collected over time). The green, silver and red ones stayed in storage this year, which is just fine. Next year the tree can have a new color scheme.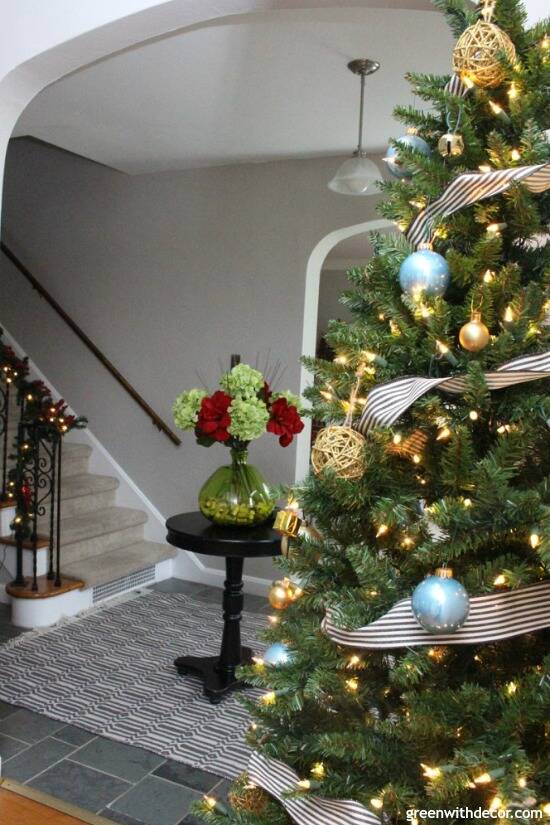 I'm not sure the jingle bells and little bell are really ornaments, but I went with it.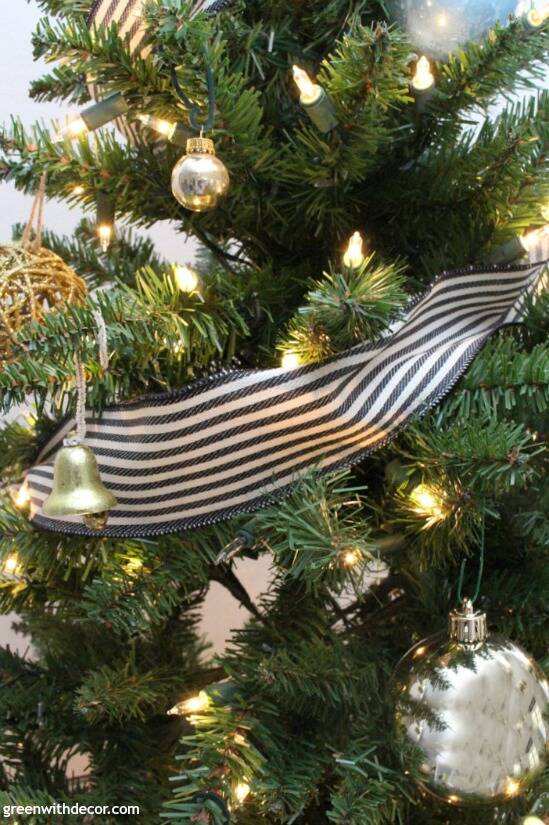 For a tree skirt, I used two black pashminas. I don't actually have two of the exact same black pashmina, ha, one has a slight pattern in the middle so I tucked that part underneath to hide it.
I'm definitely aware of my pashmina/scarf addiction, but they totally double as decor so it's okay!
Just kind of wrap them around the base of the tree until the fringe is hidden and it looks balanced on both sides.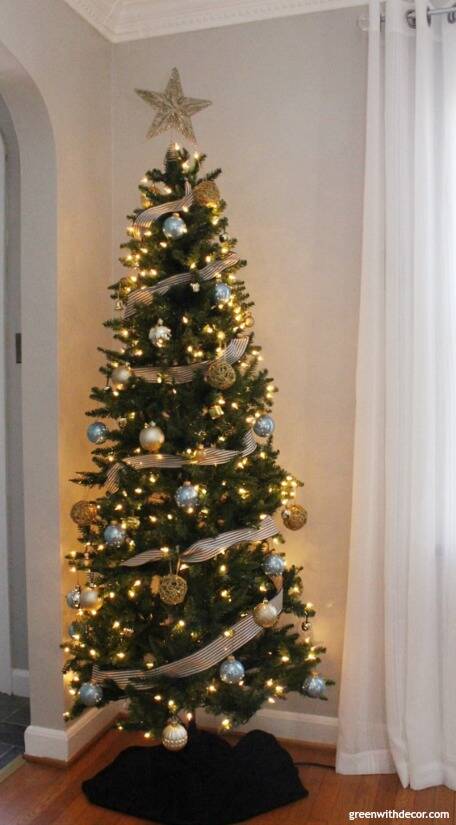 I love that you can see both Christmas trees from certain spots in the house.
This post contains affiliate links. This means if you click the link and buy something, I may receive a small percentage of sales at no extra cost to you.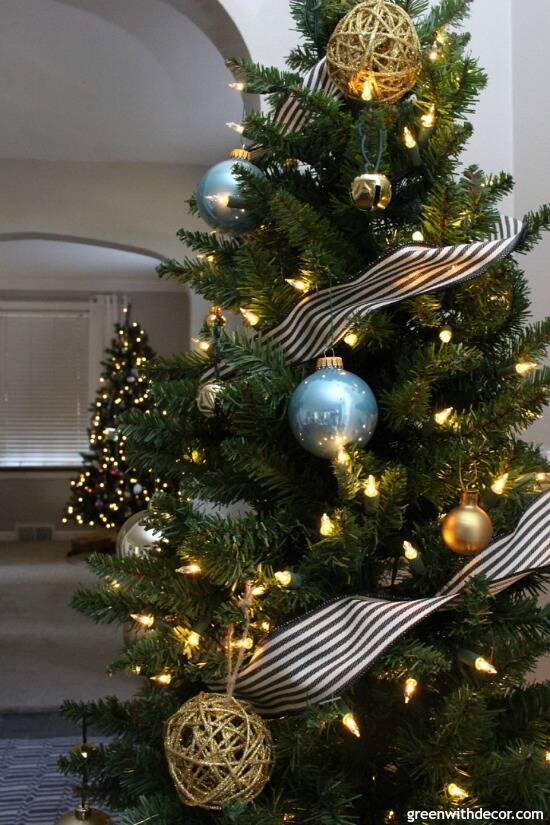 GET THE LOOK:
Since a popular question I get is "Where'd you get that?!," here are links to the same or similar sources:
I'll be sharing more of our dining room tomorrow. (!!!!)
We finished the farmhouse table we were building (see the table building tutorial here) so I finally, for the first time in my adult life, got to play around with different centerpieces and tablescapes! It's safe to say I'm addicted and want to just keep setting the table in different ways even though we have no current plans to entertain. 🙂
For more Christmas tree decorating ideas, check out these posts:
And remember to hop around to see the other Christmas trees this big group of bloggers is sharing today! I always like to see how others' decorate for the holidays.
Remember to bookmark or pin this post if you want to save it for later!


Pin it!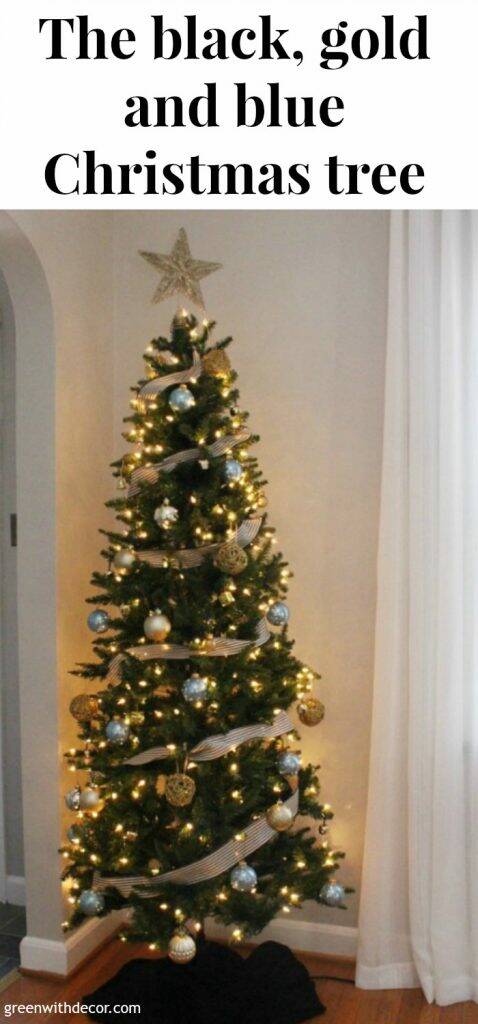 Want to read more posts like this?
Follow along: Get my emails | Facebook | Pinterest | Twitter | Instagram