Disclosure: The print featured in this post was provided by Pastel Trail. All opinions, images and love of inspirational quotes and making your dreams come true are 100% mine.
Catch your luck.
Isn't that a great saying?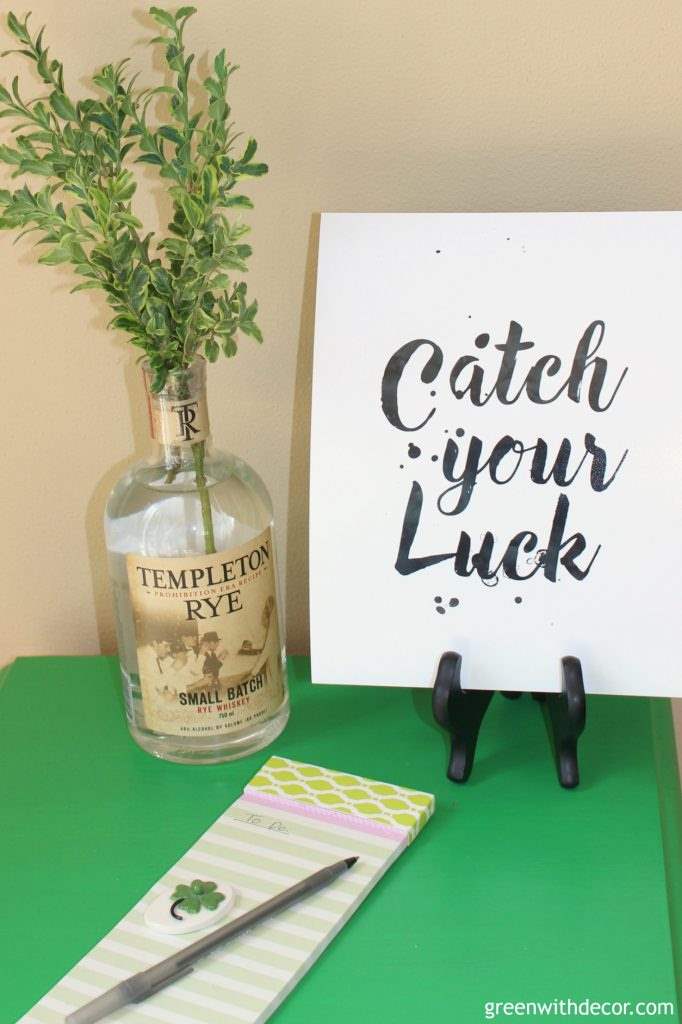 I'd never heard it before, but when I saw this print from Pastel Trail, I instantly loved it.
For two reasons:
One, I think it's true. Luck may play into a lot of things, but hard work is usually a much better way to make sure those dreams you're chasing happen. Some of the luckiest people are also the hardest workers.
Two, and not nearly as sentimental, isn't this the perfect print to put out for St. Patrick's Day decorating? I'm already planning for the greenest time of year, of course. Which is also why I had to put this printable on my green nightstand.
Back to the whole working hard to chase your dreams thing.
'Catch your luck' is especially fitting for me this year. I mentioned in my Haven Conference recap blog post that I quit my full time job in the spring to start freelancing and focus more time on this blog.
Giving up a regular paycheck is a scary thing, people. But I (we, really) took the risk and decided to catch my luck – and chase my dream of being a successful freelancer.
And guess what? That whole catching my luck thing, it's working out.
This post contains affiliate links. This means if you click the link and buy something, I may receive a small percentage of sales at no extra cost to you.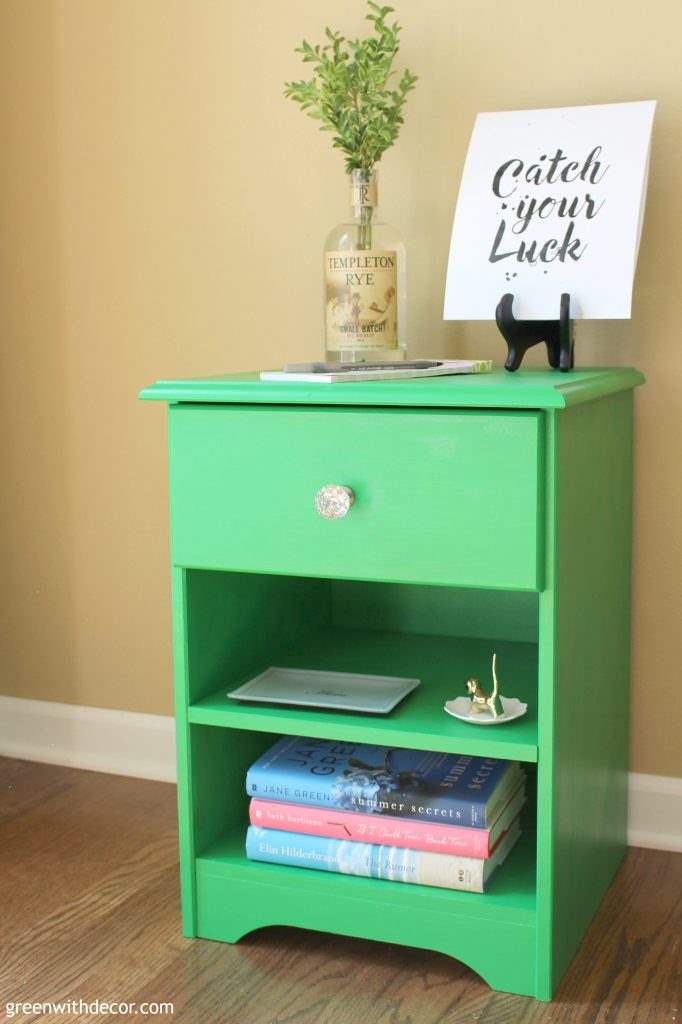 GET THE LOOK: I used this paint and this knob on the nightstand makeover.
Luck is part of it. It's all 'who you know' and 'being in the right place in the right time', absolutely.
But hard work is the other (bigger) part. And believe me, I've been working hard. But it's been SO worth it.
I get to have a bit more flexibility in my work schedule, I get to work from home a lot, I get to work with clients I'm really excited about, and I get to keep building this blog that I love. Ick, this sounds a little braggy. That's not what I mean.
I'm saying this to hopefully inspire you and remind you that working hard can make you catch your luck.
It can make your dreams come true.
It can work out.
This pretty printable is a good reminder to keep chugging along and keep catching that luck.
This blog combines decorating and writing – two of my favorite things – in such a fun way. But I wouldn't be able to grow this blog – or have it be any sort of a job at all – if it wasn't for you guys, my awesome readers. So today I have a fun surprise as a way of saying thank you for being here. And for being part of my 'catch your luck' story.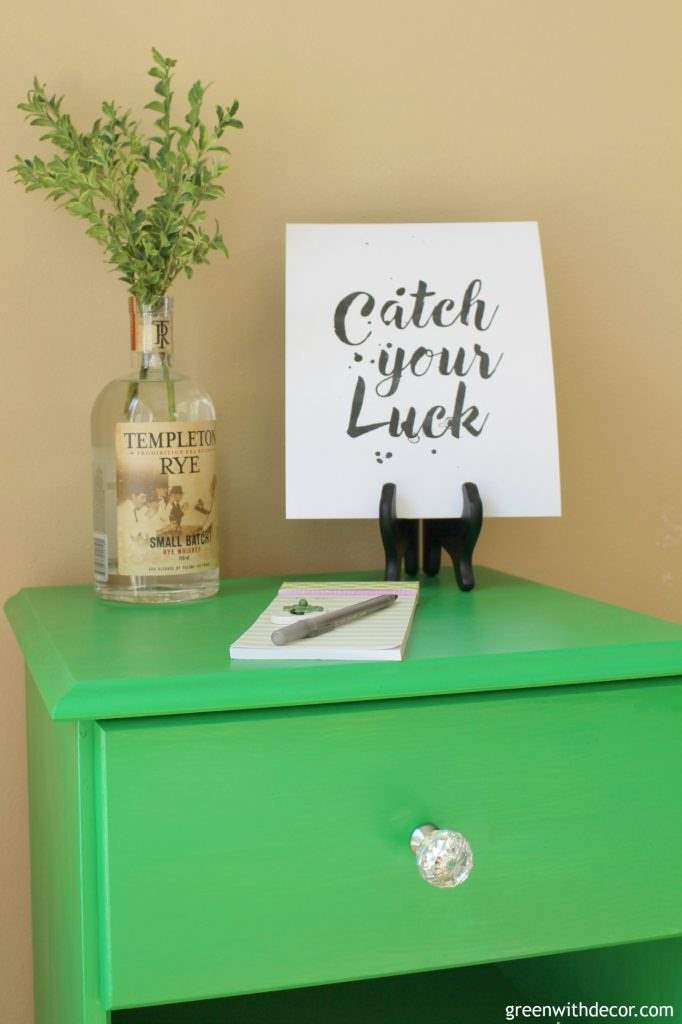 Pastel Trail's posters and pillow covers are full of positive sayings. I'm sure you'll find one that's just perfect for the season of life you're in right now, too.
There were quite a few I thought would look at home in our house, but 'Catch your luck' won out for me. It's just too fitting right now.
Thanks again for being here and reading along. It means A LOT!

Want to read more posts like this?
Follow along: Get my emails | Facebook | Pinterest | Twitter | Instagram | Google+