An easy idea for coastal fall mantel decor – mix white pumpkins, wood tones and colored glass for a beachy fall mantel look.
I have a confession: I'm keeping the fall decorating pretty simple this year.
We're in the middle of so many 'regular' decorating and DIY projects around here that seasonal decorating might have to take a back seat this year.
The living room isn't even done yet – you can see the coastal rustic design plan for the room – but I'm diving into a fall just a bit with our coastal fall mantel.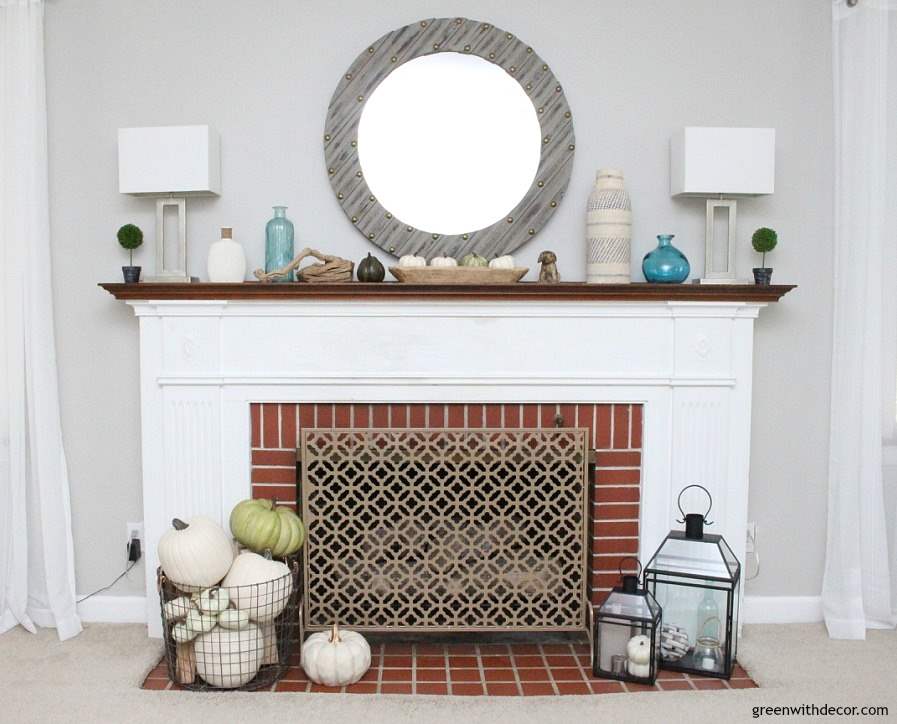 This post contains affiliate links. This means if you click the link and buy something, I may receive a small percentage of sales at no extra cost to you.
Pretty simple, right?! Throw some white pumpkins in a bread bowl, lanterns and a big metal basket, and call it a day.
And can we talk about that gorgeous gray wood mirror!? Kalen surprised me with it, and I looooove it.
My friend Amy from My Life at Home is hosting a fall mantel hop today – you can see all of the other fall mantel decorating ideas linked below.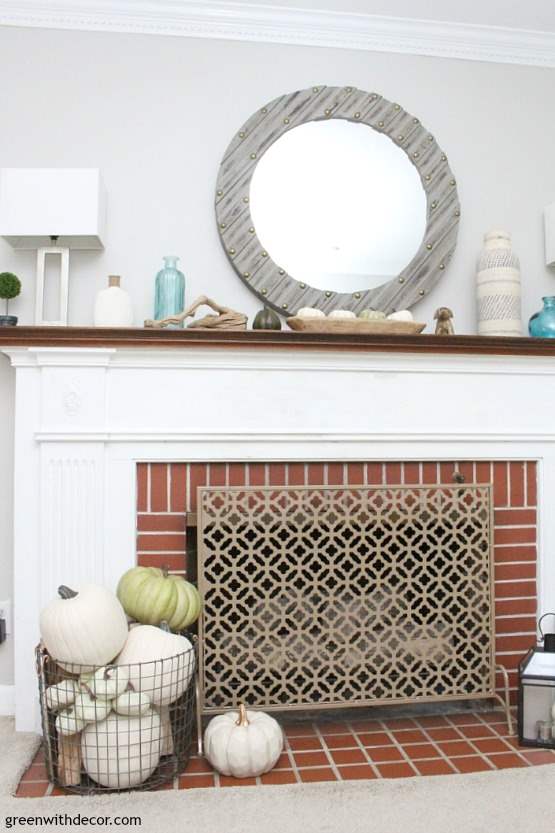 Between the topiaries, driftwood and the aqua glass bottles, this coastal fall mantel seems like the perfect way to keep a bit of summer around until fall temperatures really set in.
Fall is my favorite season, and I'm so ready for it (and cooler temps!).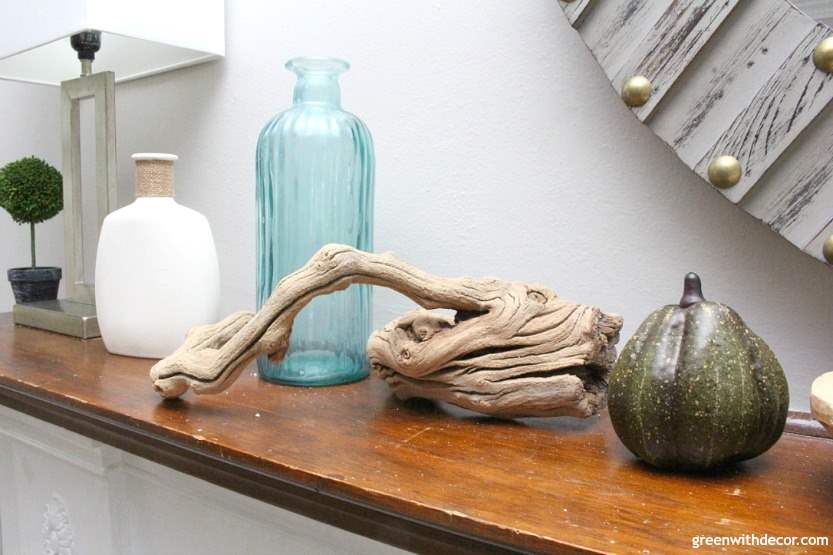 I love those little off-white pumpkins that almost take on a green hue when put next to that big green pumpkin.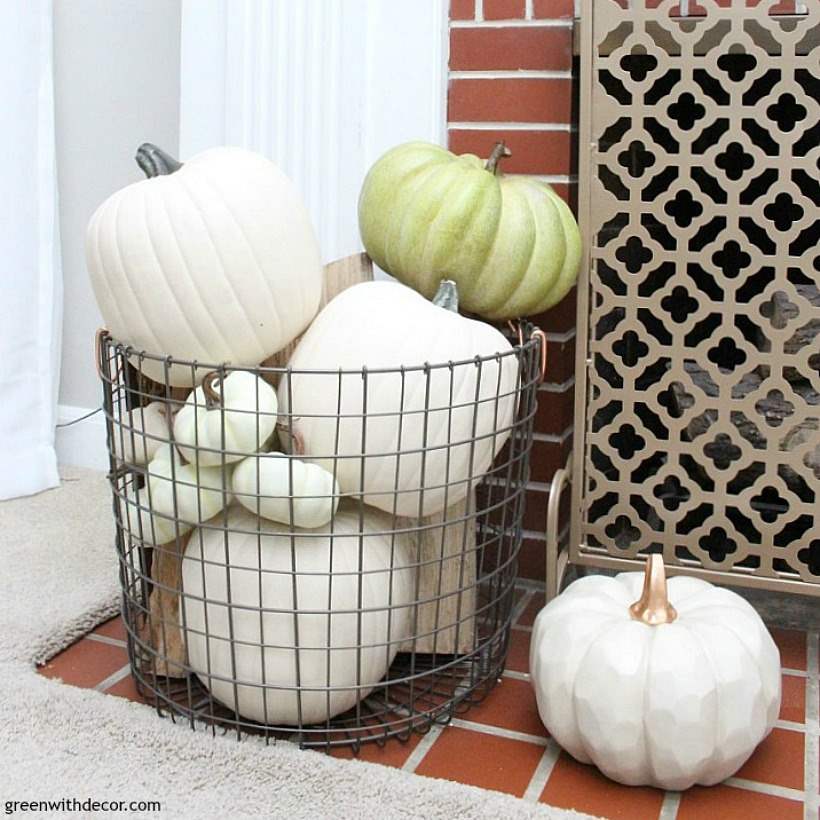 And can we talk about this cute little dog? We found it at a local home decor shop, and had to buy it. It reminded us too much of Oakley.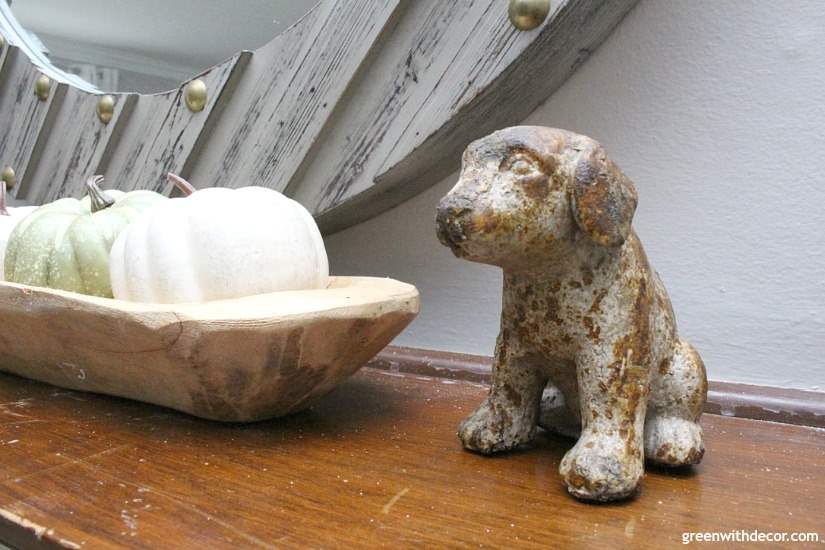 I'd been looking for moss balls for the bread bowl, but now that fall is here, pumpkins can fill in till I find some. Perfect timing!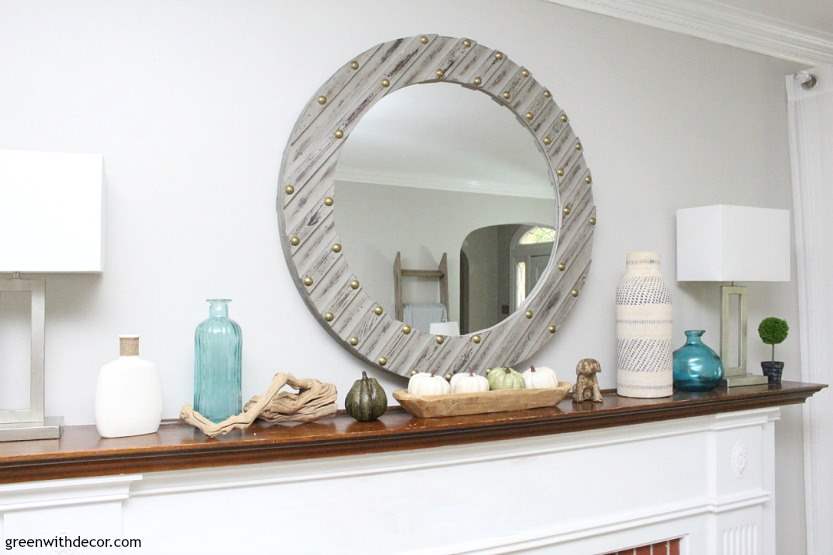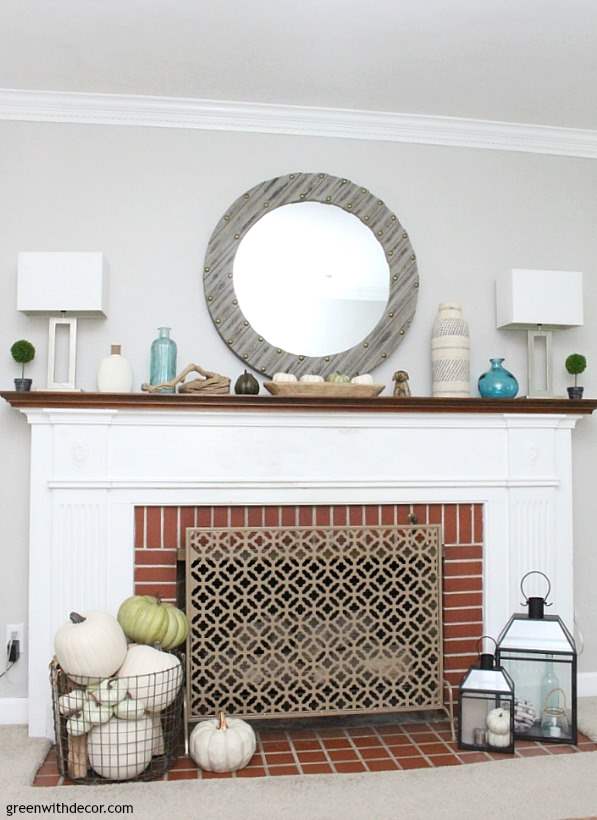 GET THE LOOK:
Since a popular question I get is "Where'd you get that?!," here are links to the same or similar sources:
How are you decorating your mantel for fall this year?
Remember to check out the other ladies' mantels for more fall mantel decorating inspiration, too!
Remember to bookmark or pin this post if you want to save it for later!

Pin it!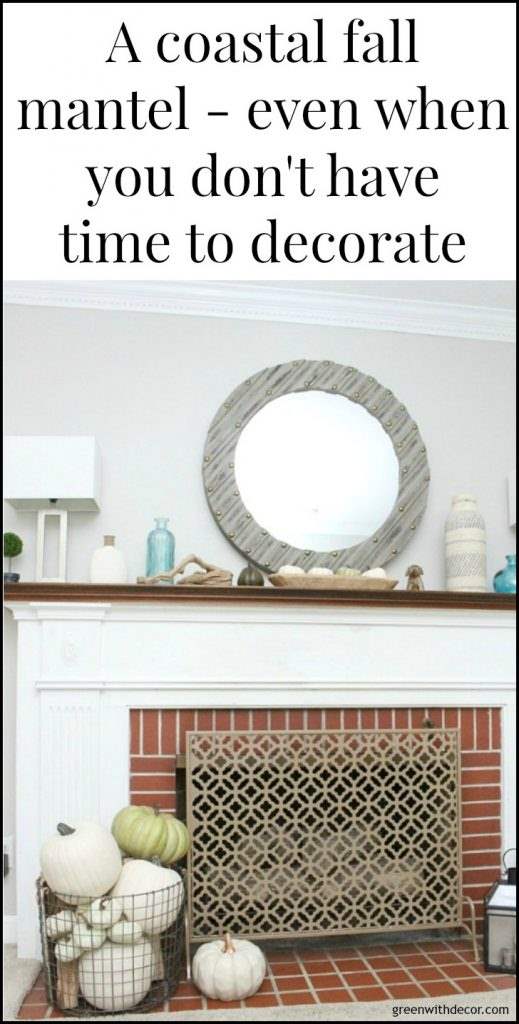 Want to read more posts like this?
Follow along: Get my emails | Facebook | Pinterest | Twitter | Instagram