Who's hosting Thanksgiving and isn't ready yet? Luckily we're not in that boat, but if you are, I have the perfect DIY placemats for you to make just in time for Thursday.
Or if you're way ahead of the game, you could make these for Christmas.
Each placemat will take just a few minutes, and they'll have your guests thinking you're a crafty DIY genius.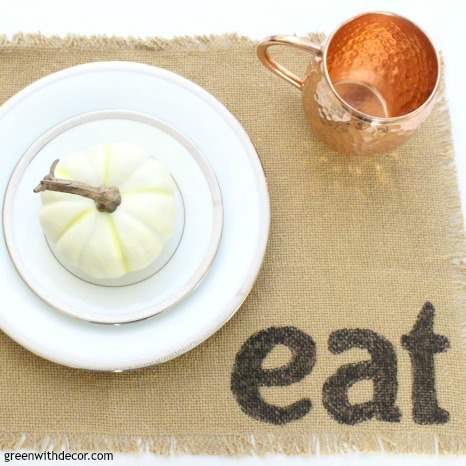 Aren't they cute?
This post contains affiliate links. This means if you click the link and buy something, I may receive a small percentage of sales at no extra cost to you.
Supply list for DIY placemats:
How to make these easy DIY placemats:
1. Pick your words.
I went with 'eat' and 'drink' so I could use them whenever I wanted throughout the year, but if you want to be festive, go with 'thankful' or 'give thanks'.
2. Set the letters or stencils on the placemats.
I put mine in the lower right so you could still see the words (or at least part of them) with plates on top of the placemats.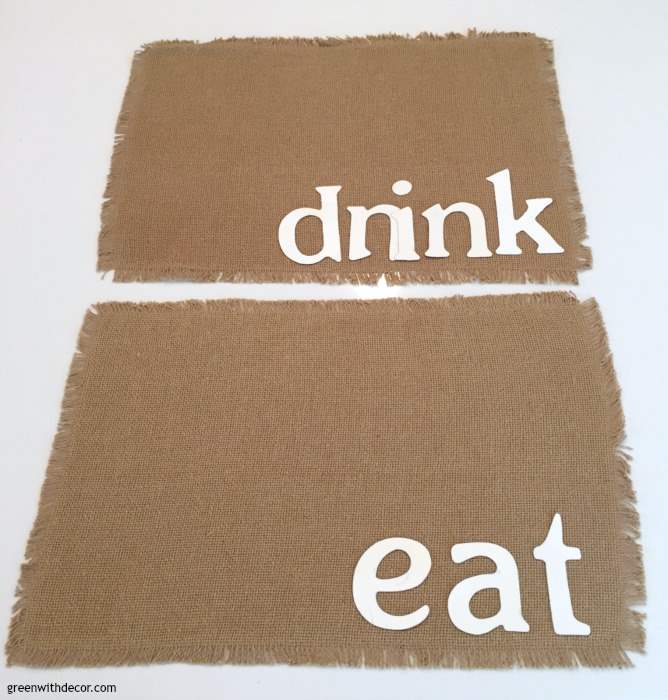 I have no idea where the 'r' went from my collection, but the 'n' worked great to give me the 'r' shape for 'drink'. Whatever works!
3. Trace the letters.
Put a magazine underneath the burlap placemats in case any marker bleeds through.
Trace the letters with a permanent marker, holding them in place with your other hand so you don't end up with any stray marks.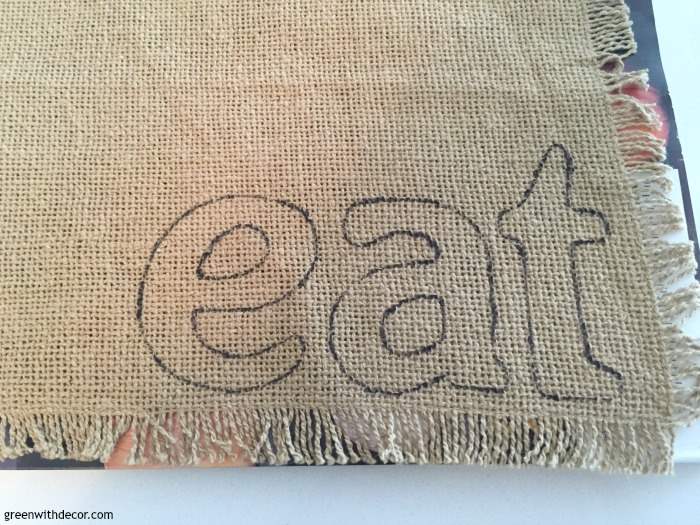 4. Color in the letters.
I did two coats of marker. I did one then came back a bit later so the color looked a bit darker.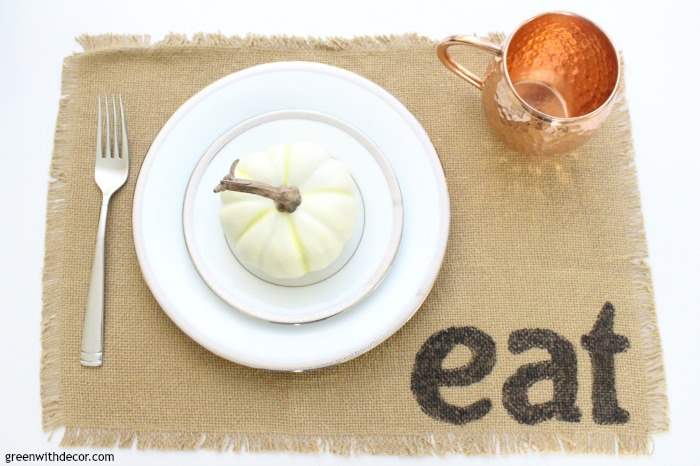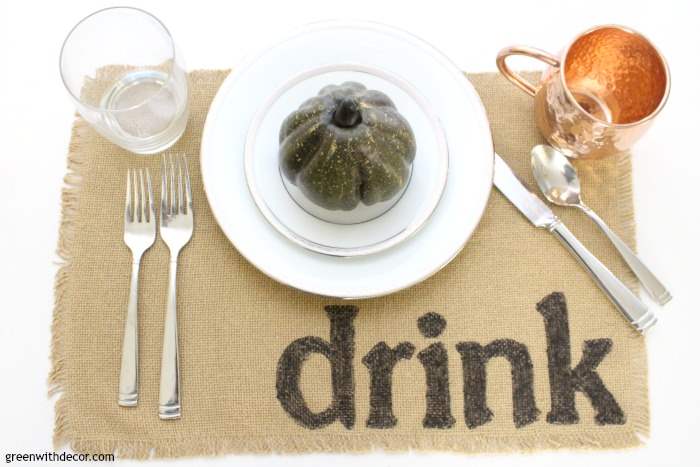 All set! Told you there were easy placemats!
And don't they look fab with the Moscow Mule mugs?!
Now you can get back to finalizing the menu and throwing all the random stuff on the kitchen counters into drawers so everyone oohs and aahs about how clean your house is! (Please tell me I'm not the only one who does that!)
Happy Thanksgiving!
Looking for other easy Thanksgiving ideas?
Remember to bookmark or pin this post if you want to save it for later!

Pin it!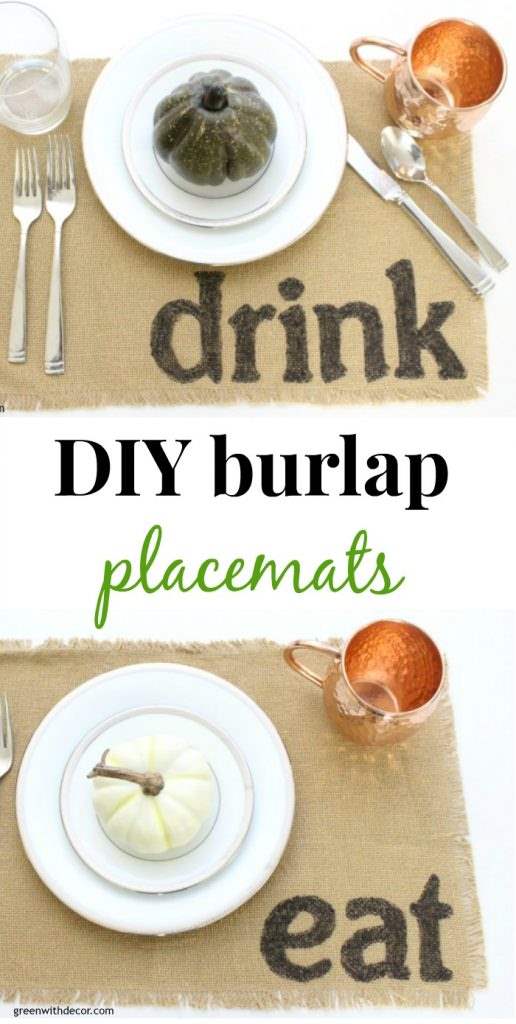 Want to read more posts like this?
Follow along: Get my emails | Facebook | Pinterest | Twitter | Instagram