I have the easiest bathroom update to share today. Well, calling it a 'bathroom update' makes it sound like a bigger project than this actually is.
I wanted new soap dispensers in the bathrooms. Ours were starting to look a bit old, and I like the Mason jar soap dispenser look, so I got new ones.
Here it is: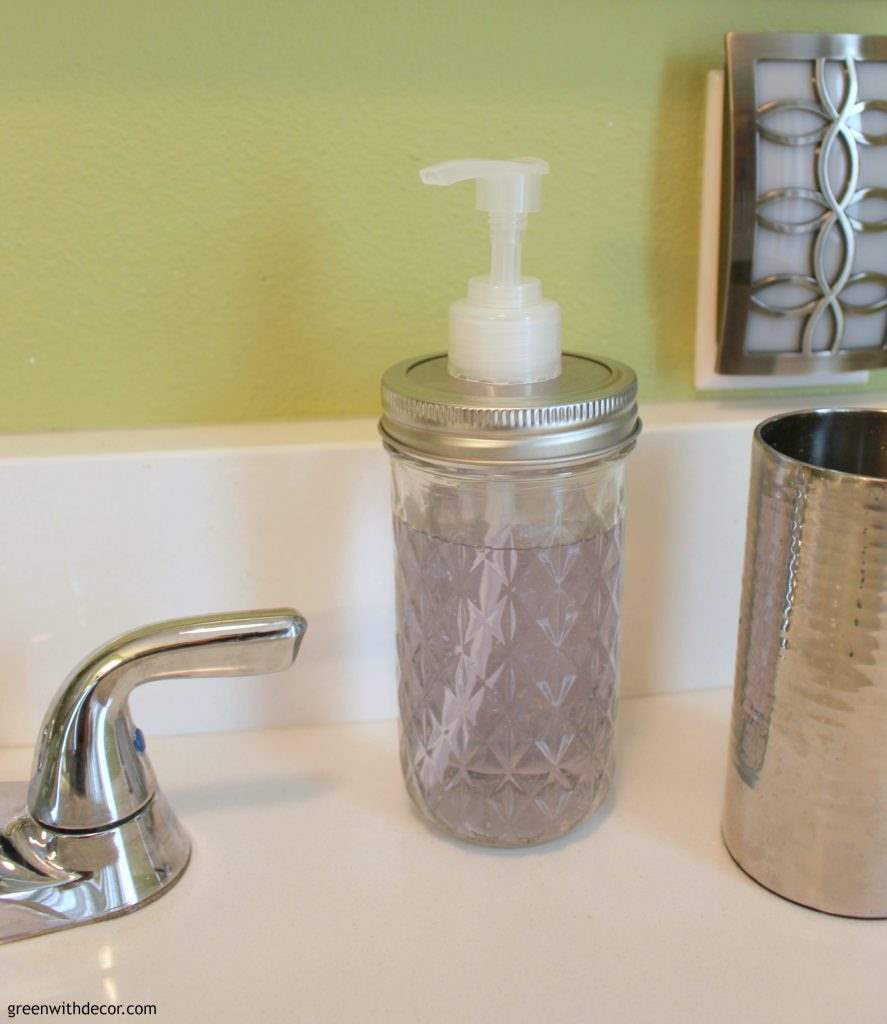 I had this idea in my head for a while but was busy with other projects so never looked into buying the Mason jar soap dispenser kits. I was at Hobby Lobby the other day getting twine (more on that project here) and walked right by the Mason jars and soap dispensers.
I took it as a sign it was time to update our soap dispensers. Obviously.
I picked Mason jars with a pretty design rather than just clear ones. They were $2.99 each, but on sale for 50% off. The soap dispenser kits were $4.99 each, and I used a 40% off coupon. (Hobby Lobby always has a 40% off coupon on its iPhone app.) Pretty good deal!
I cut about a half inch off the straws so they would fit in the Mason jars.
They were easy to assemble: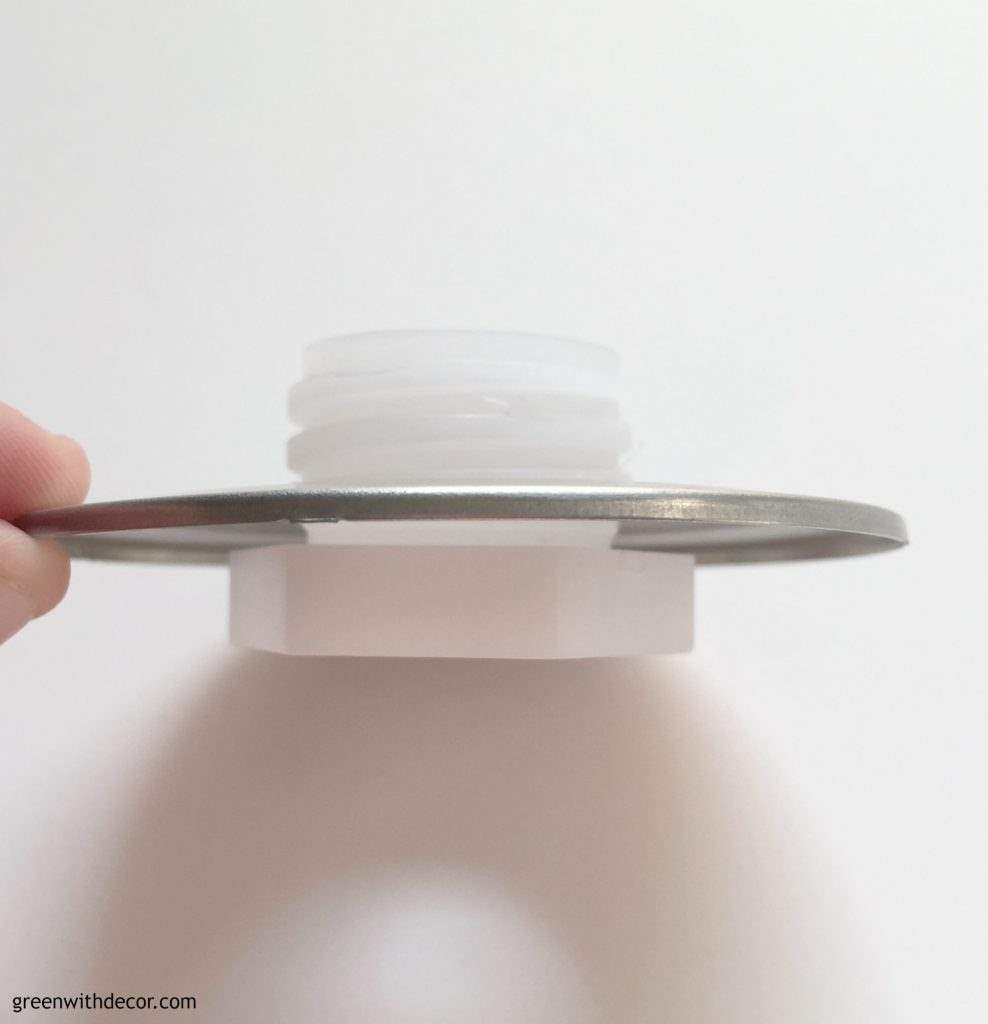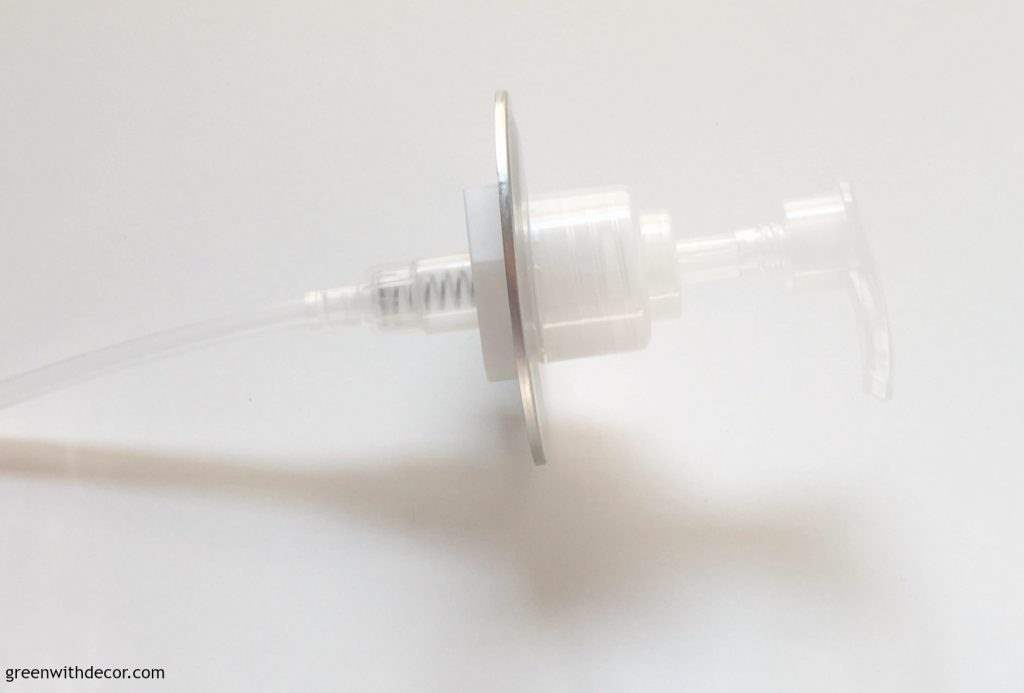 I love how they look in the bathrooms: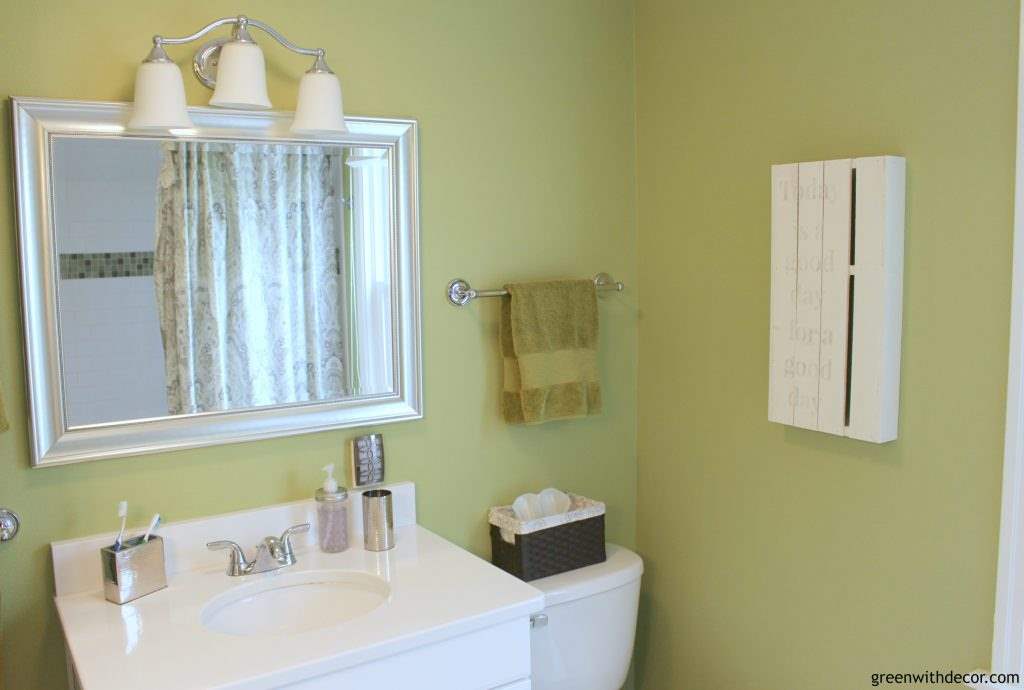 The powder room is always hard to take pictures in because there's no natural light.
This post contains affiliate links. This means if you click the link and buy something, I may receive a small percentage of sales at no extra cost to you.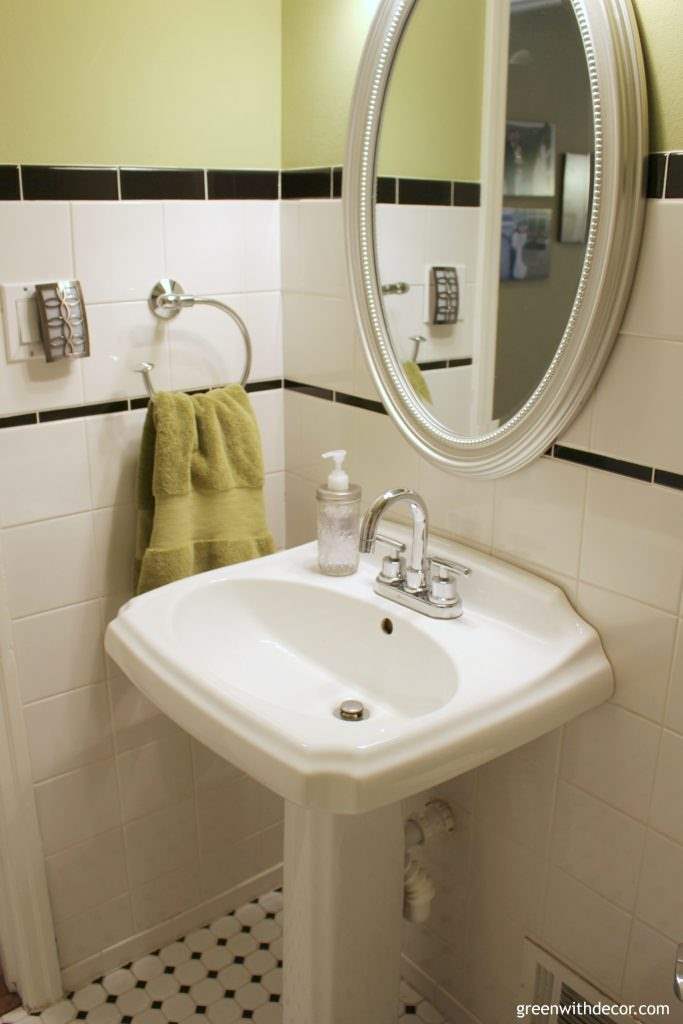 What do you use for soap dispensers?
GET THE LOOK:
Since a popular question I get is "Where'd you get that?!," here are links to the same or similar sources:
You can see more DIYs for the bathroom here:

If you want to save this post for later, remember to bookmark it or you can pin it here: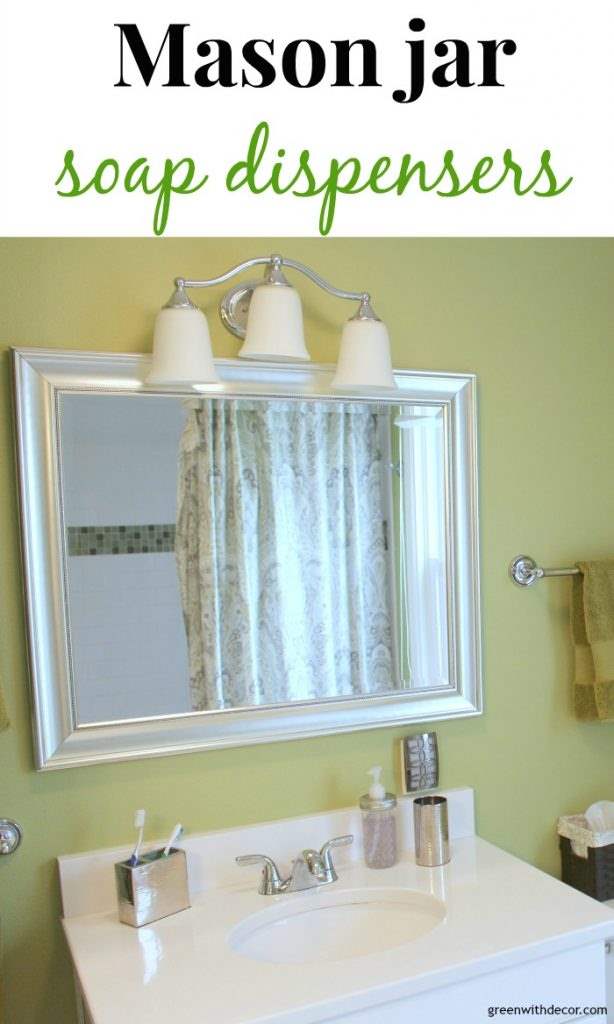 Want to read more posts like this?
Follow along: Get my emails | Facebook | Pinterest | Twitter | Instagram | Google+