I'm taking part in a new decorating series on the blog called Room by Room, which kicks off today! My friend Amy from My Life at Home has a group of bloggers getting together for a series to share different rooms in our homes.
Today is all about foyer decorating. You can see other bloggers' posts plus the full Room by Room schedule at the bottom of this post if you're looking for decor tips for other rooms.
As I get new readers around here (thank you for being here!), sometimes I struggle with repeating myself to those who've been around for awhile versus not explaining enough about our house to someone who's just jumping in.
These Room by Room posts will be perfect for recapping and summarizing different decorating ideas and DIY projects in various rooms of our houses over the years whether you missed something along the way or you're brand new around here.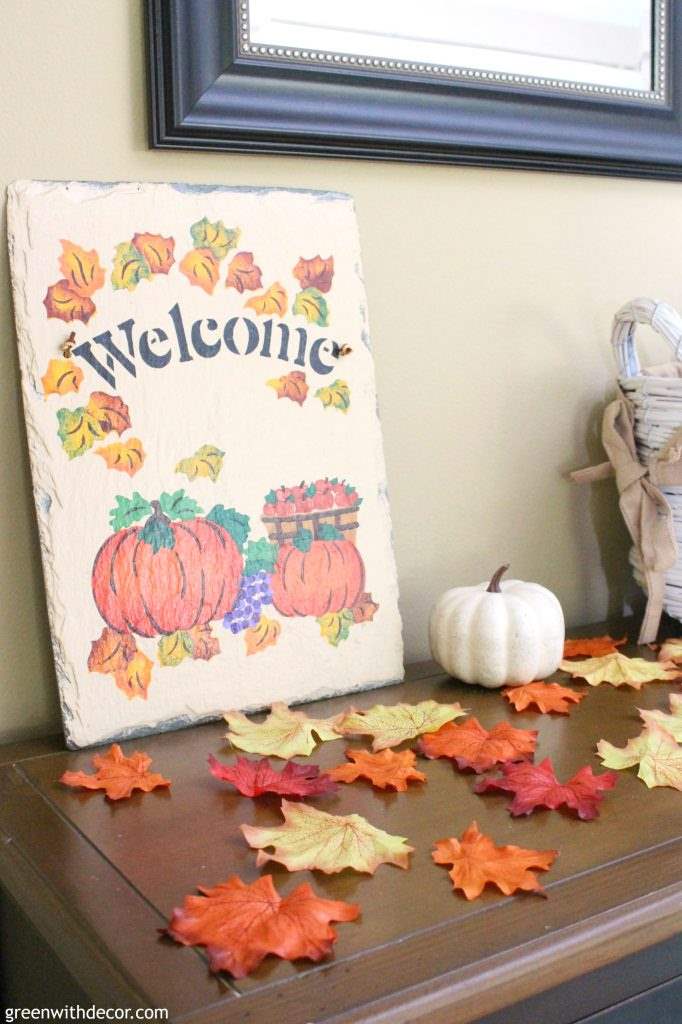 Foyers have always been kind of a trick for us. Our first house in Cincinnati and second house in Milwaukee pretty much lacked foyers entirely, with the front door opening into the living rooms.
Not to worry, I just placed furniture strategically to fake little foyer areas.
Our rental house actually has a big foyer, which is really exciting. Call me crazy, but I've always dreamed of having a huge foyer. We just finished painting so now the fun part – decorating – can begin!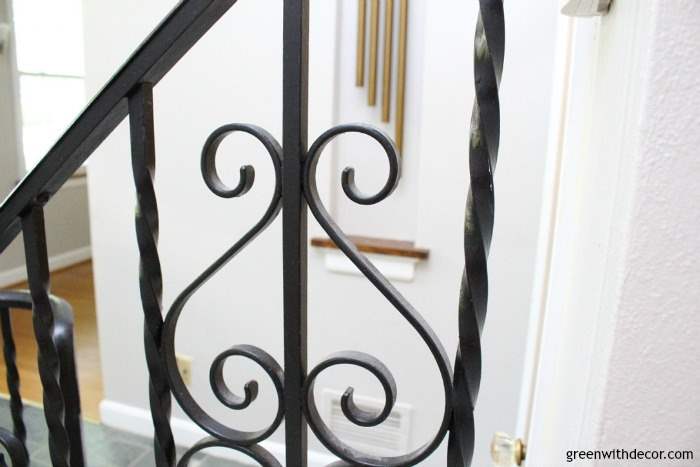 Read on for all of my favorite foyer decorating posts.
We're talking what to do with a small foyer, a small budget, before/after views of all three of our foyers, different seasonal decorating ideas (it seems weird to post about Christmas when it's 90 degrees out, but whatever) and more.
Small foyer?
One of my most popular blog posts is this one: 5 tips for faking an entryway when you don't have one.
And if you have a small foyer, check out this post on designing a small foyer: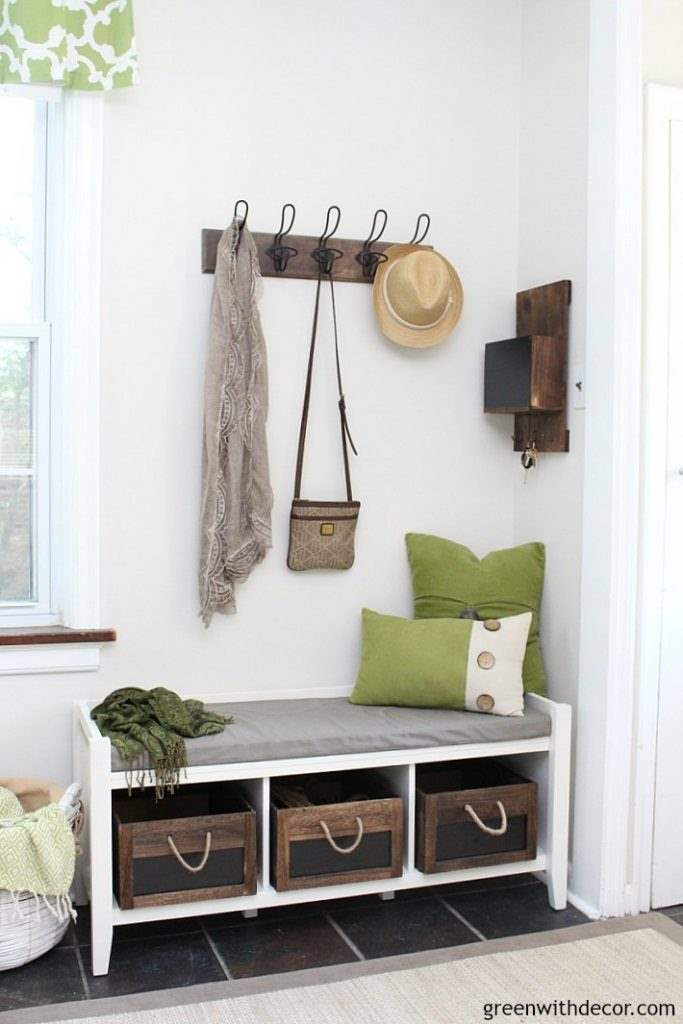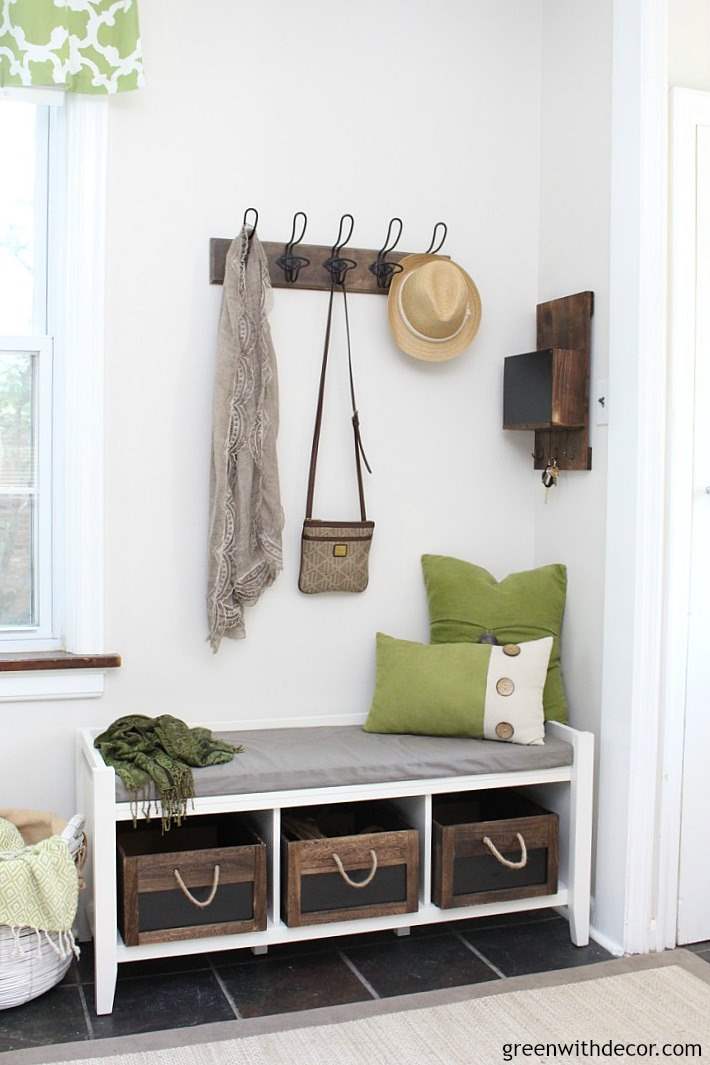 Small budget?
My mom loves decorating, too, and I share projects we do at my parents' house on the blog sometimes. We gave their foyer a big makeover on a small budget.
You can read all about 4 steps to a cheap, easy foyer makeover.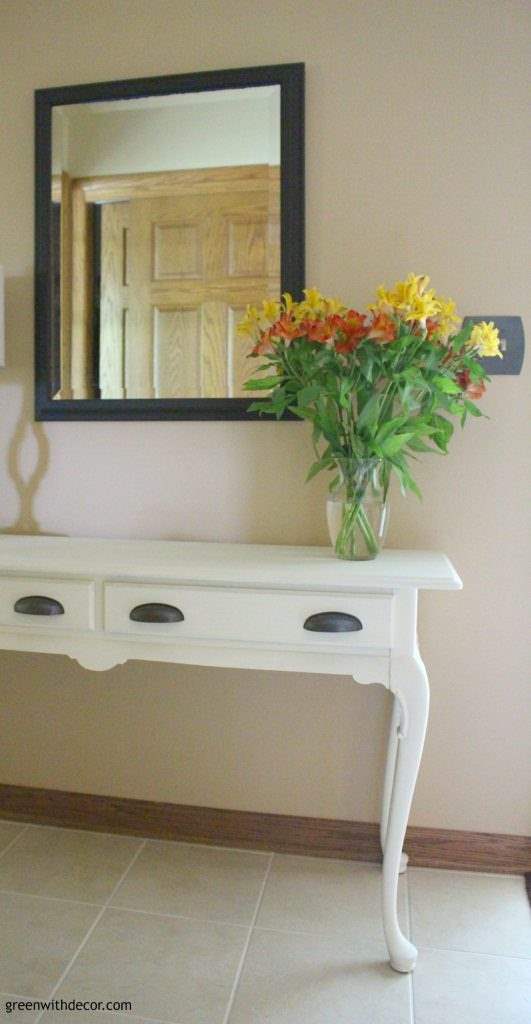 The power of paint:
We've done a whole lot of painting over the years.
House #3, Rental: Painted foyer
Here's the before and after of our current foyer. Obviously we still have a ways to go in terms of decorating.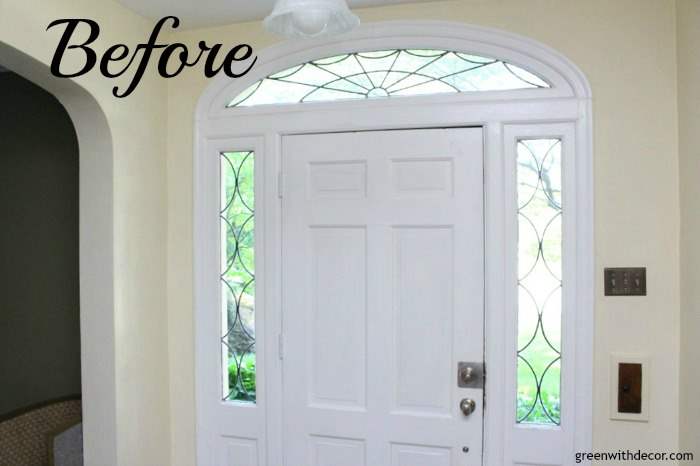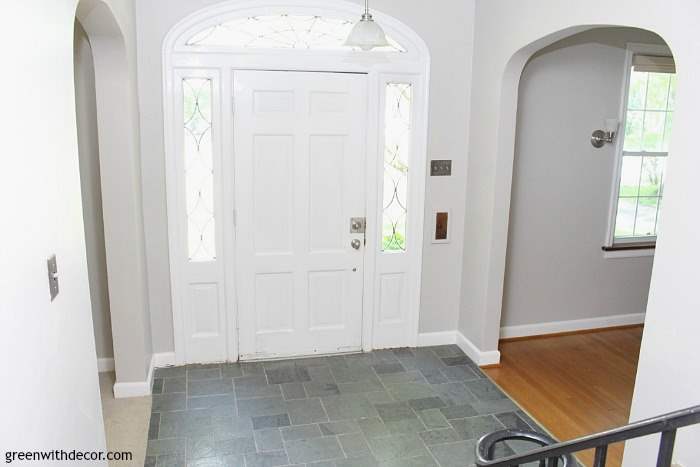 I'm planning to add a rug, some sort of table as a drop zone and some artwork next to the old doorbell chimes. (Aren't they charming?!).
House #2: Milwaukee: Foyer
Our Milwaukee house was all sorts of outdated when we bought it. Paint goes a long way!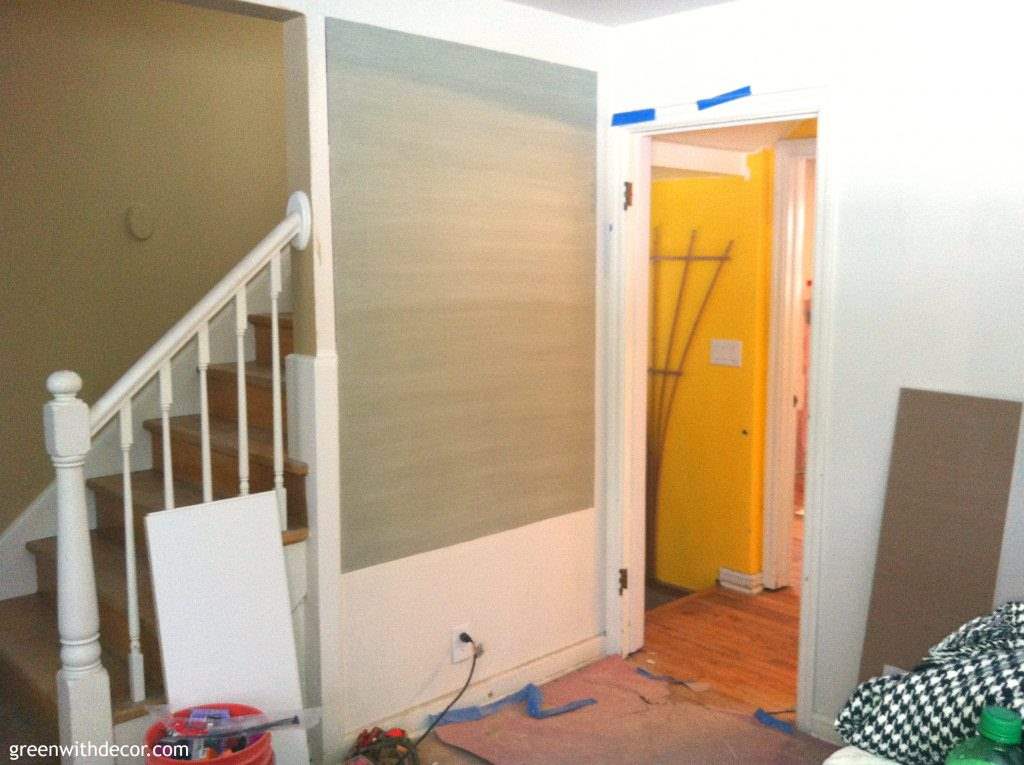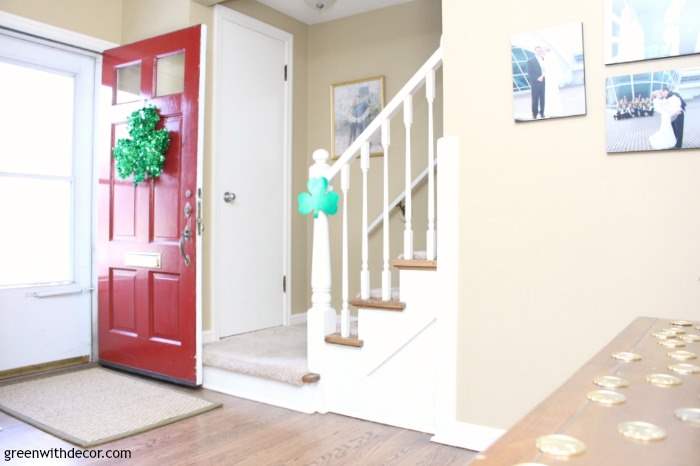 House #1, Cincinnati: Foyer
I wasn't blogging yet when we lived at this house so my pictures are definitely not the best, but you get the idea. 🙂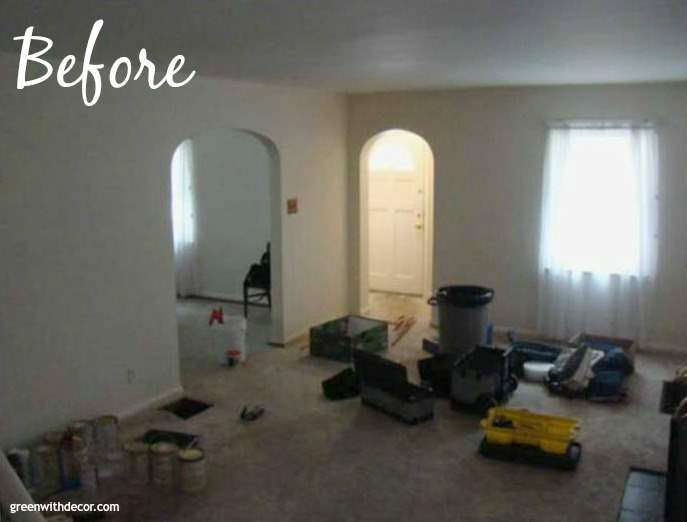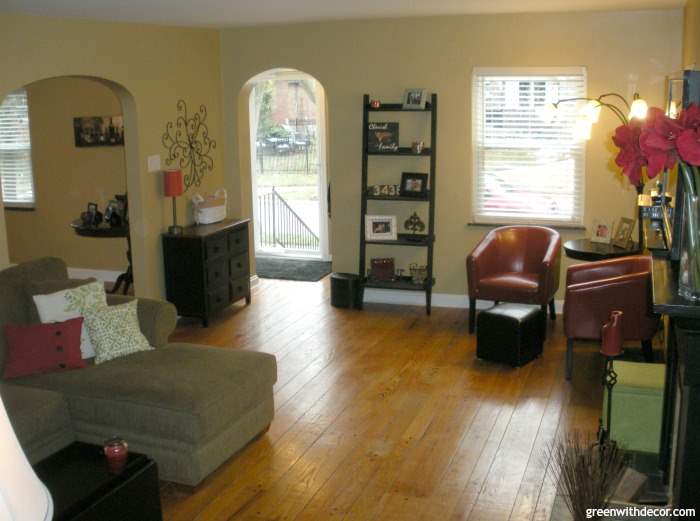 This post contains affiliate links. This means if you click the link and buy something, I may receive a small percentage of sales at no extra cost to you.
Favorite foyer rugs:
We put these seagrass rugs near our front, side and back doors at our Milwaukee house. So needless to say, we think they're pretty perfect for small foyers.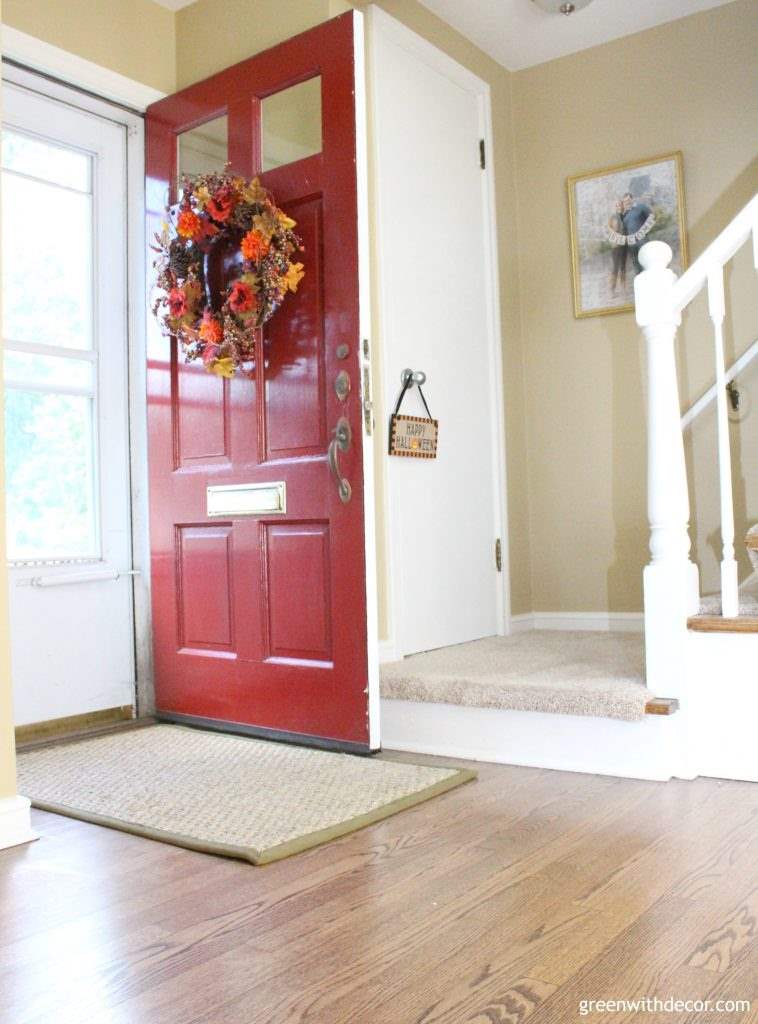 They're sooo comfy, and I love how easy they are to keep clean. You can read more about why we love our jute rugs here.
Decorating the foyer for the seasons:
I'm constantly switching decor around, and different seasons seem like the perfect excuse to do so.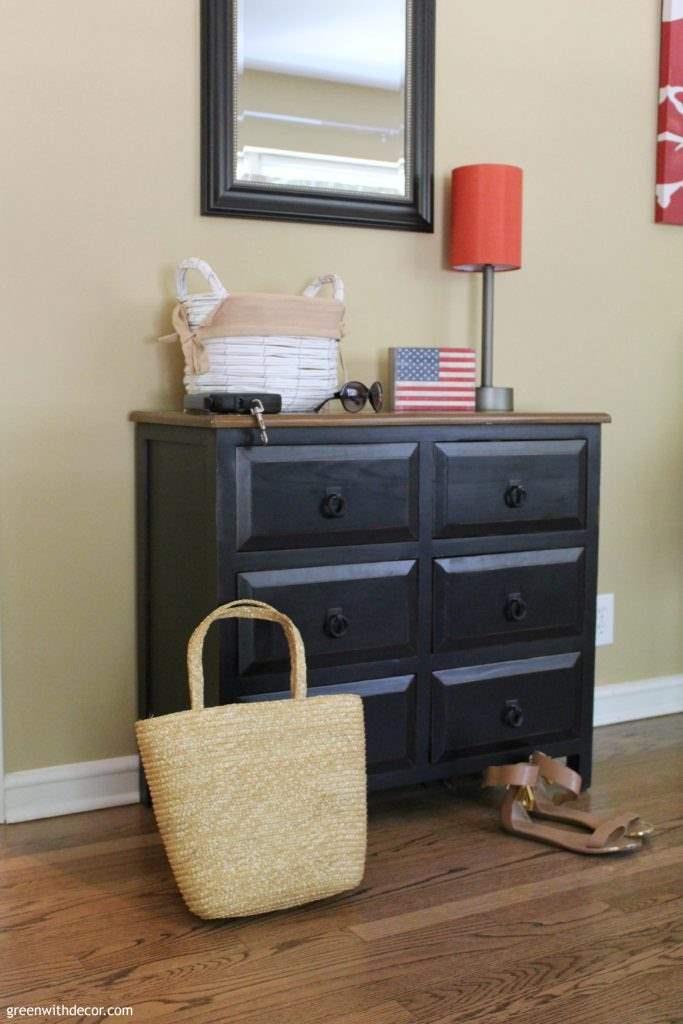 GET THE LOOK: Chest | Summer bag | Lamp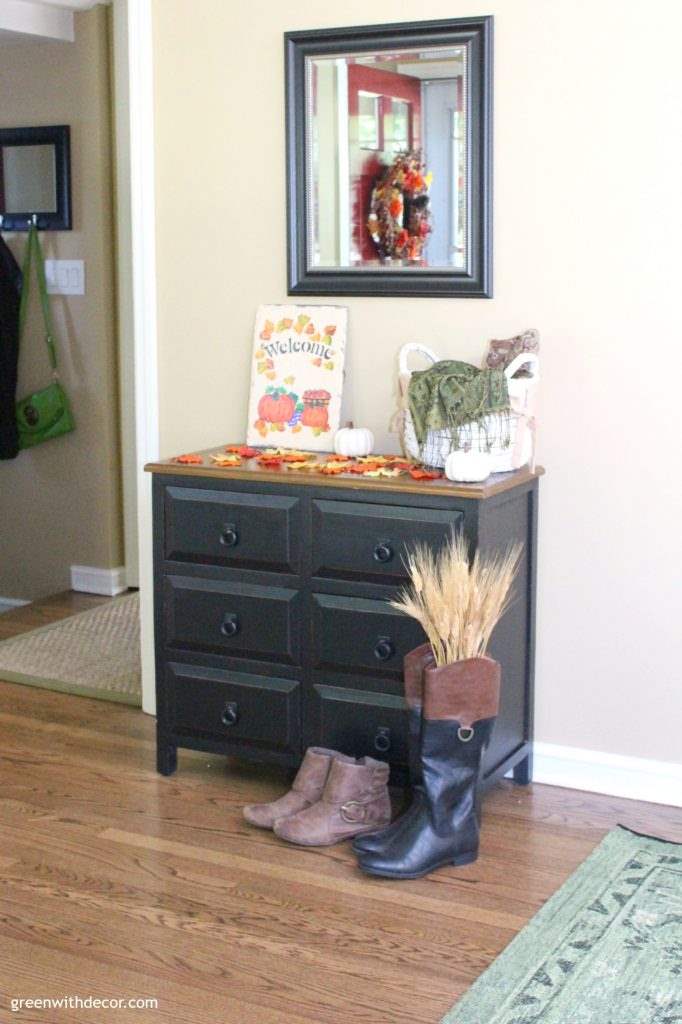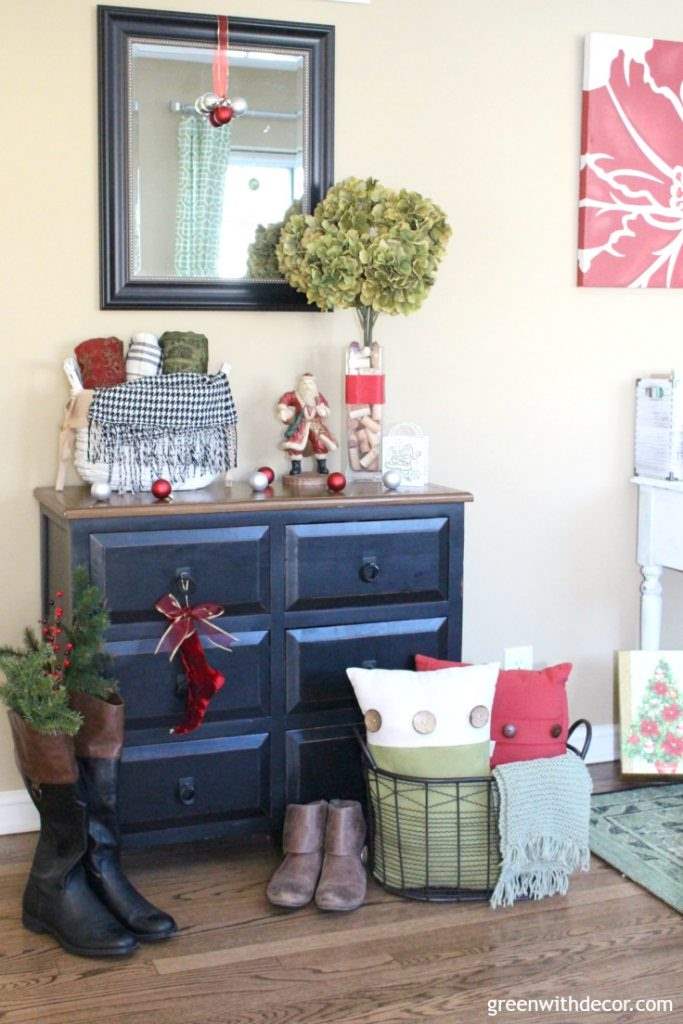 GET THE LOOK: Green pillow | Red pillow | Red berries | Red scarf | Green scarf | Black + white scarf
I love St. Patrick's Day – hello, green everything!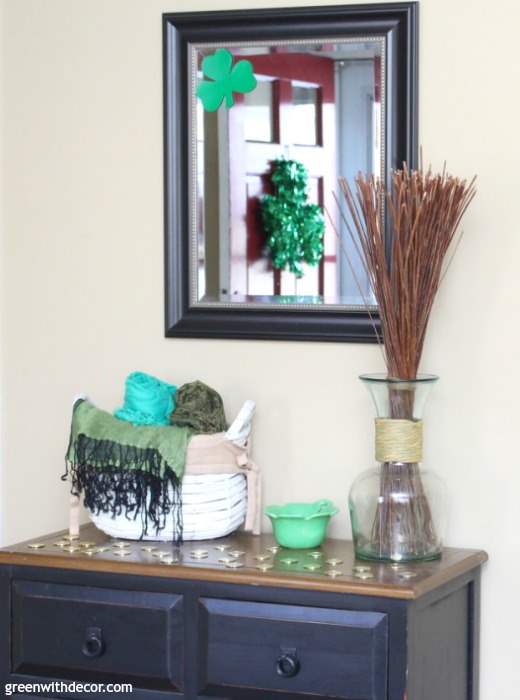 Stairs:
Since stairs are often a part of foyers, I figured I'd include a few of my stairs blog posts here, too.
How to paint a banister without taking it off the wall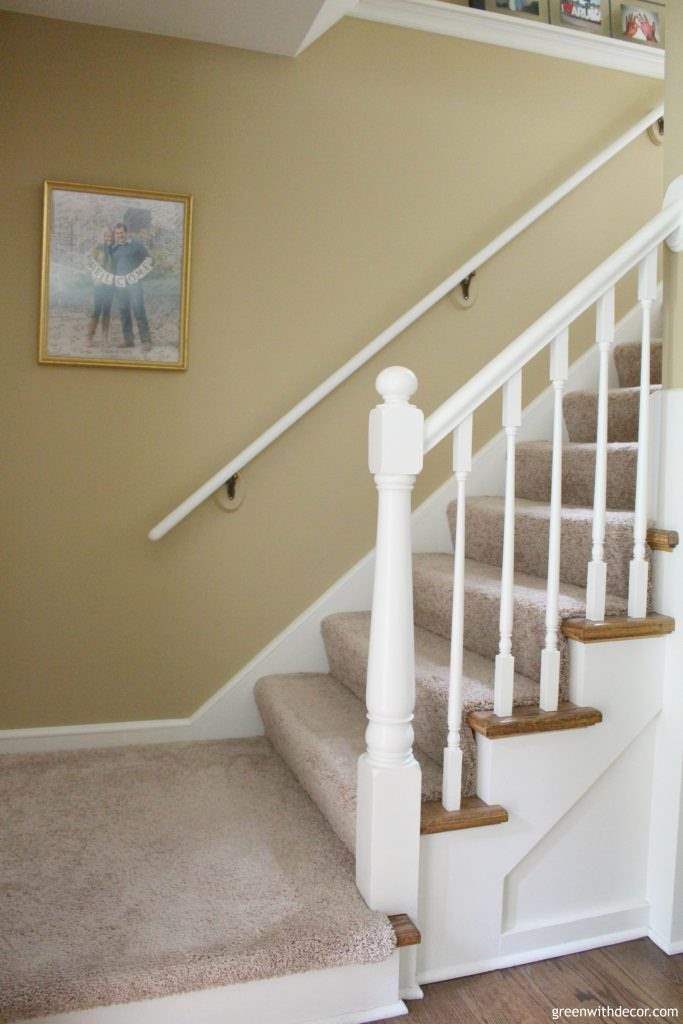 Back to my parents' for this one. My mom was searching for a wall gate for the landing at the top of her stairs, and we found one just the perfect size at HomeGoods. With a little paint, it was the perfect color, too.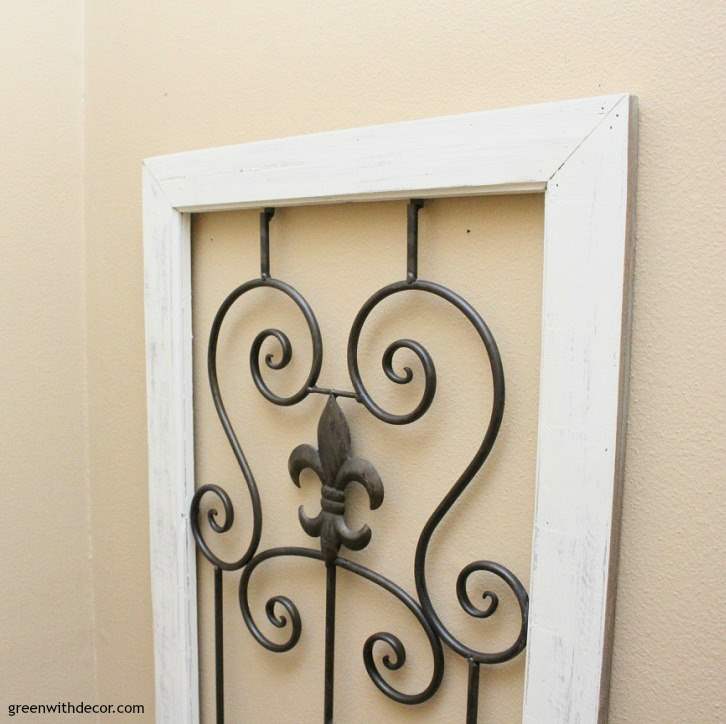 Or if you'd rather shop than DIY, you can see my favorite wall gate options here.
Whew, for not having a real foyer in most of our houses, so many foyer blog posts! This was fun to put together, I hope you guys enjoyed it, too.
What other foyer decorating dilemmas have you come across? Do you have a big foyer or are you faking it like we've done?
You can catch up on the other Room by Room blog posts here:
For more foyer decorating tips and tricks, head to the other bloggers' Room by Room posts.
Remember to bookmark or pin this post if you want to save it for later!


Pin it!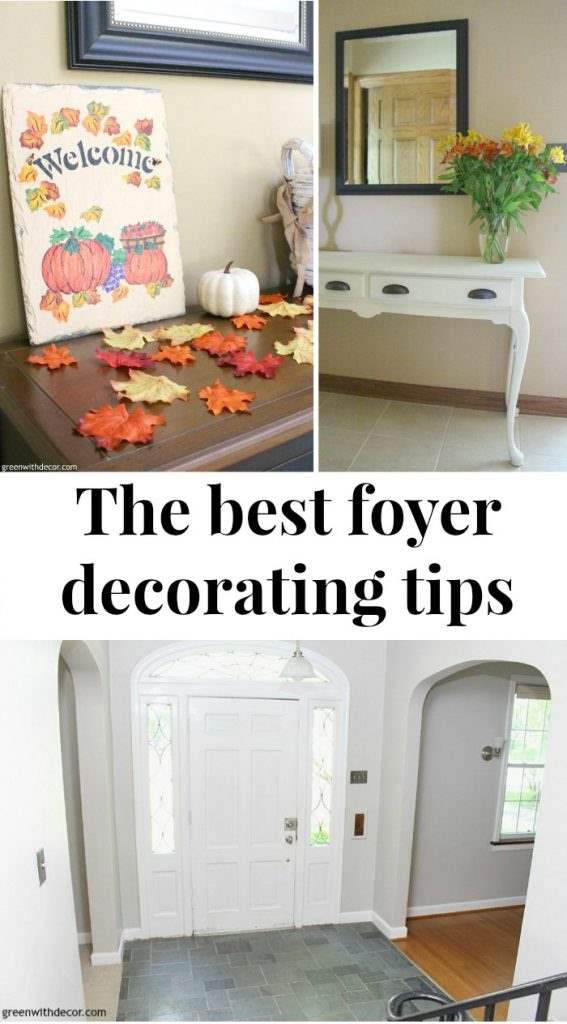 Want to read more posts like this?
Follow along: Get my emails | Facebook | Pinterest | Twitter | Instagram