Ornaments are one of my favorite parts of Christmas. I love collecting ornaments from different places we travel or that have meaning to something we did during the year – buying a new house, starting a new job, going to our first Packer game, all that fun stuff.
It's so much fun to look at the tree and see ornaments from different things we've done over the past few years.
And now that Thanksgiving is over, I'm excited to share some of my favorite ornaments today!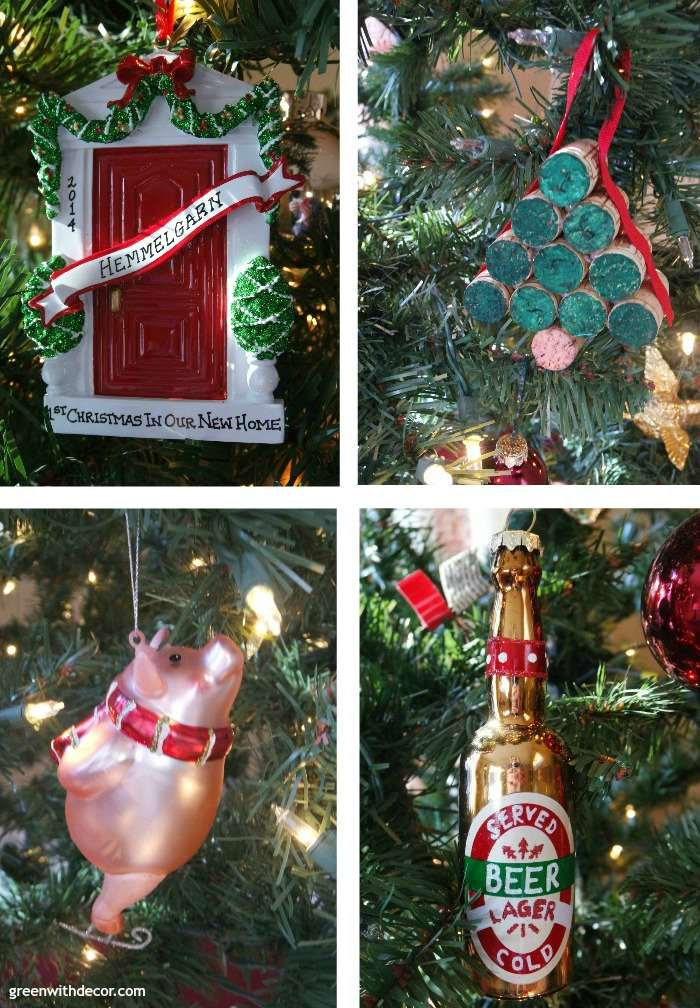 I'm teaming up with an awesome group of bloggers today to talk about Christmas trees – yay!

We just bought a new, bigger tree and I'm so excited! Check back Monday for our full Christmas home tour.
We have a couple ornaments from the first Christmas in our house – and by that I mean the first year we actually lived in our house for Christmas, because the first year we owned the house, the kitchen was in full renovation mode.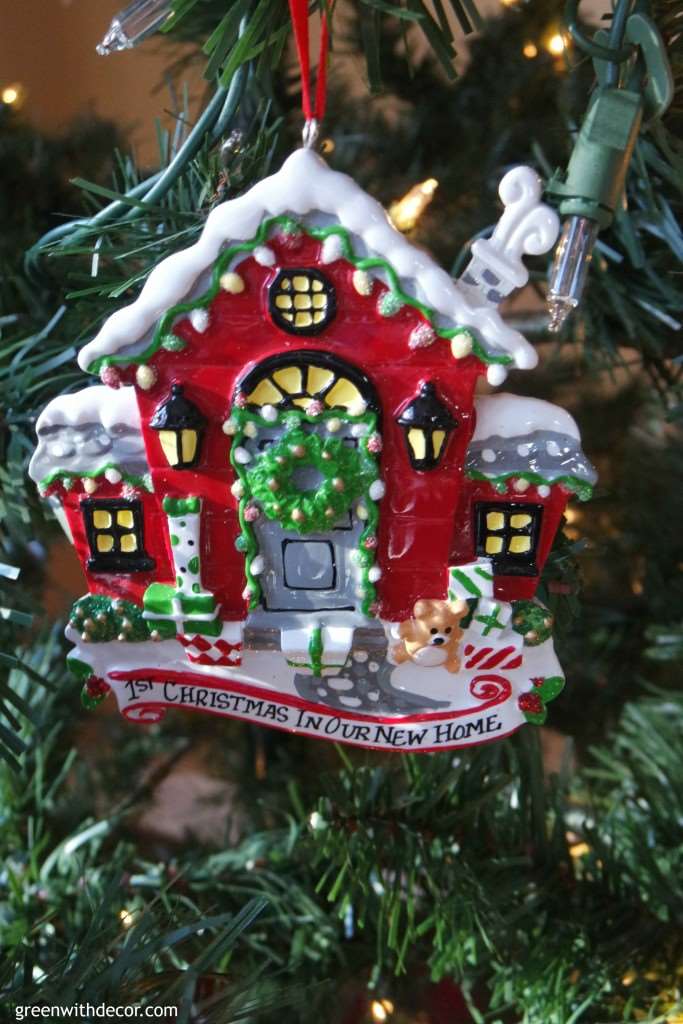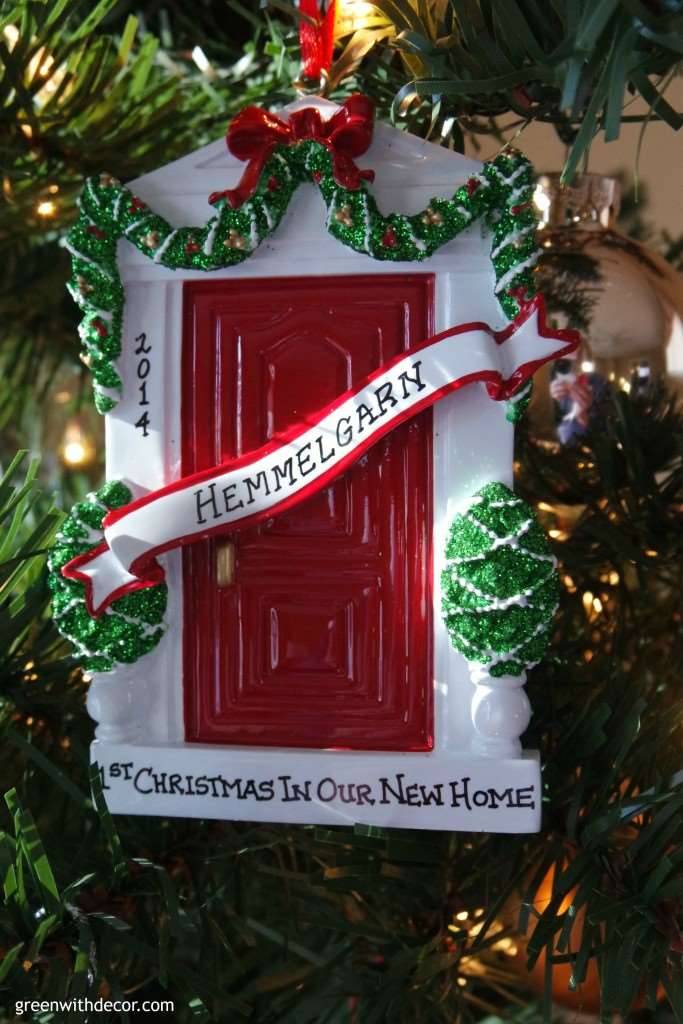 Kalen and I met at a bar – yep, a bar. It was early in the night so we hadn't had too much to drink yet though, haha.
The bar was named The Pig & Whistle, so I'm always collecting pigs now. So obviously, I had to buy this pig ornament at Target!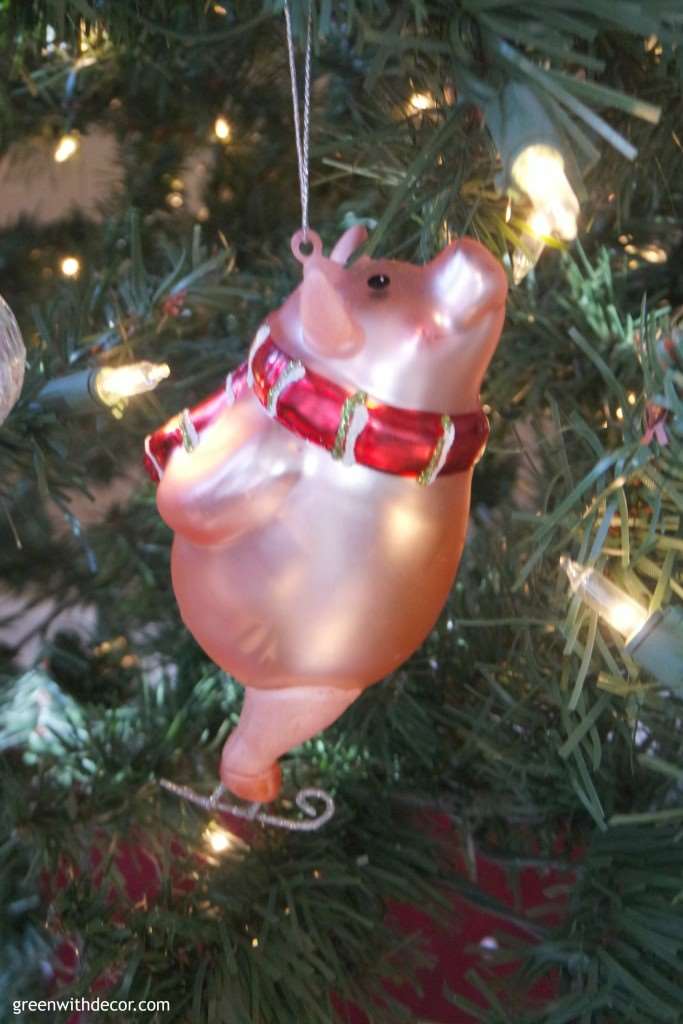 Well, this ornament is a little cheesy. On our honeymoon in Aruba, we wanted an ornament from the trip.
We couldn't find any except for this one of the bears getting married … so it's a little weird but it reminds us of Aruba!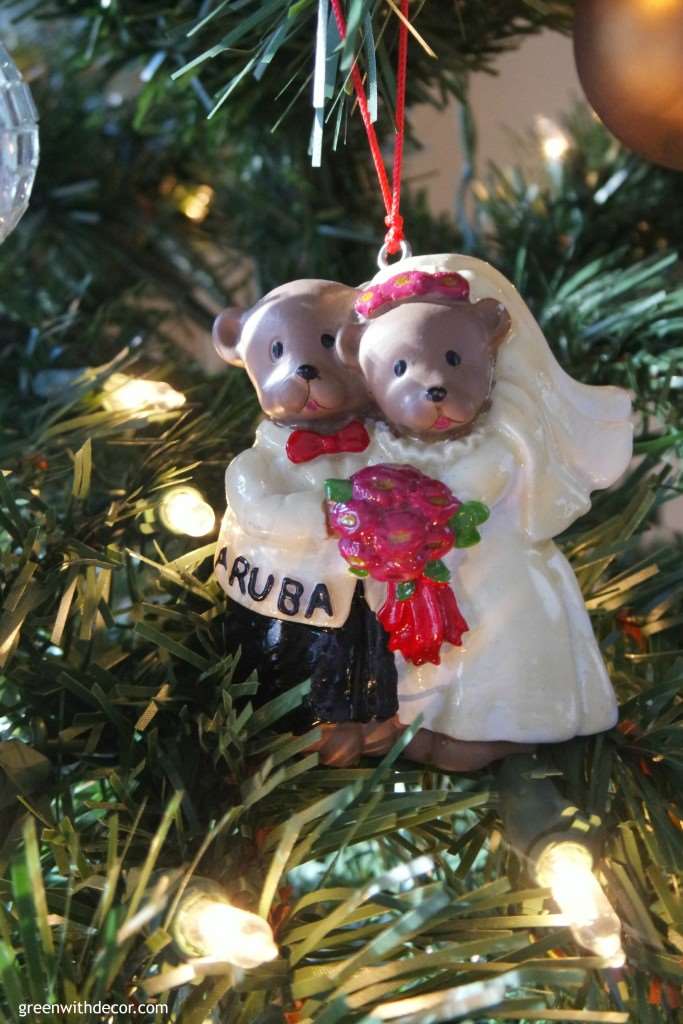 Well, we do tend to drink a lot of beer …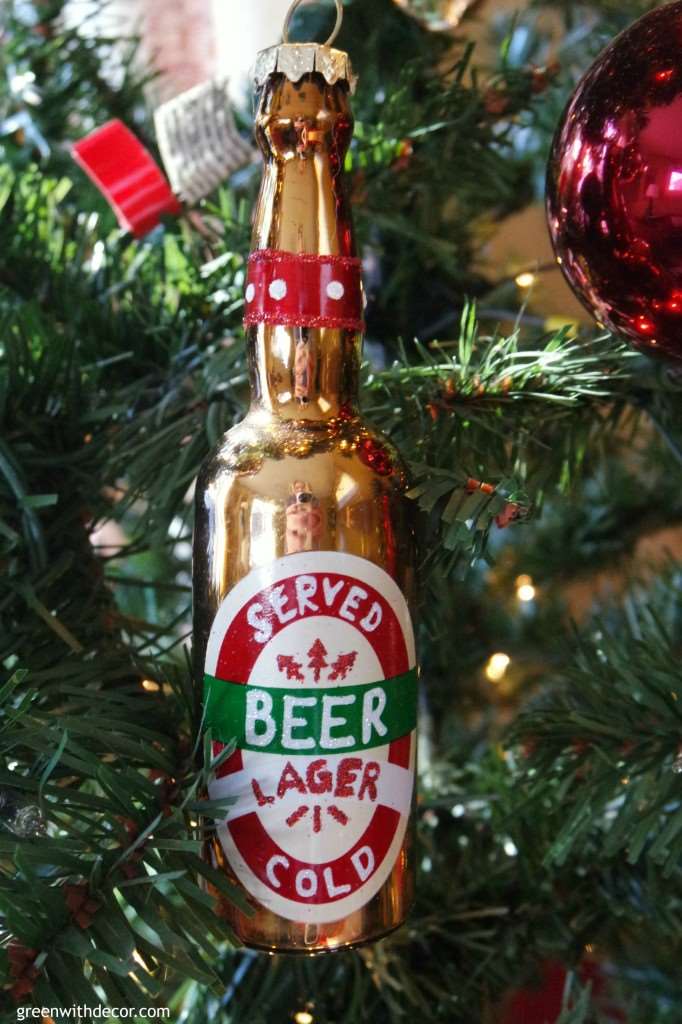 We finally went to our first Packer game at Lambeau Field last year. Tickets are so hard to get – Packer fans are crazy. The game was so much fun, even though it was freezing.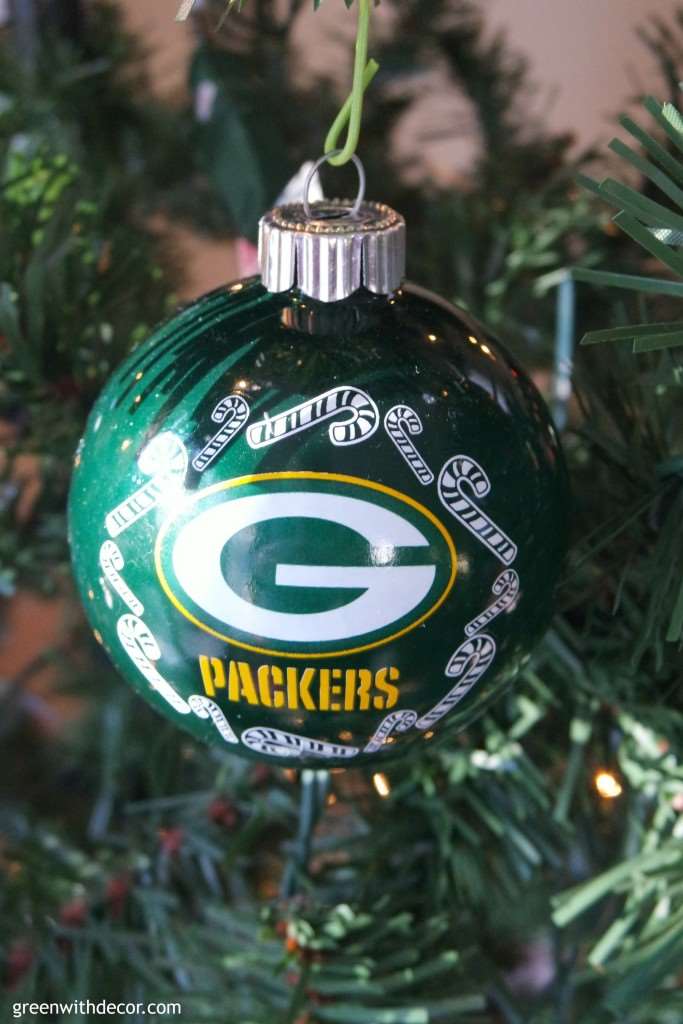 We celebrated an anniversary in Door County and picked up this lighthouse ornament to remember the trip.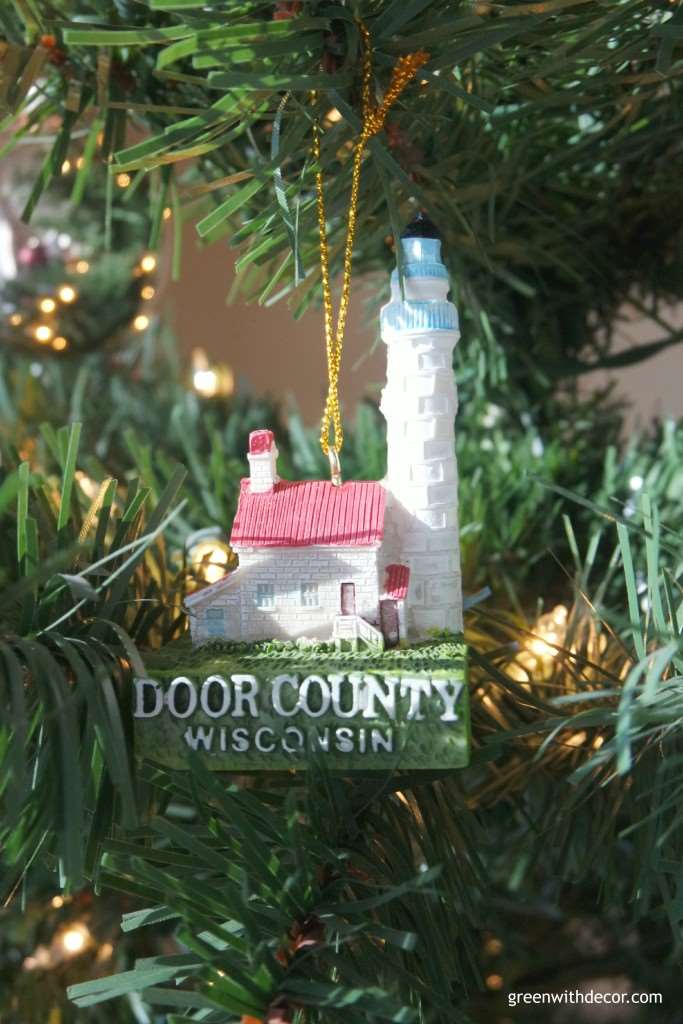 I shared this ornament last week, but in case you guys missed it … I made Christmas tree ornaments from corks. I might have a cork obsession.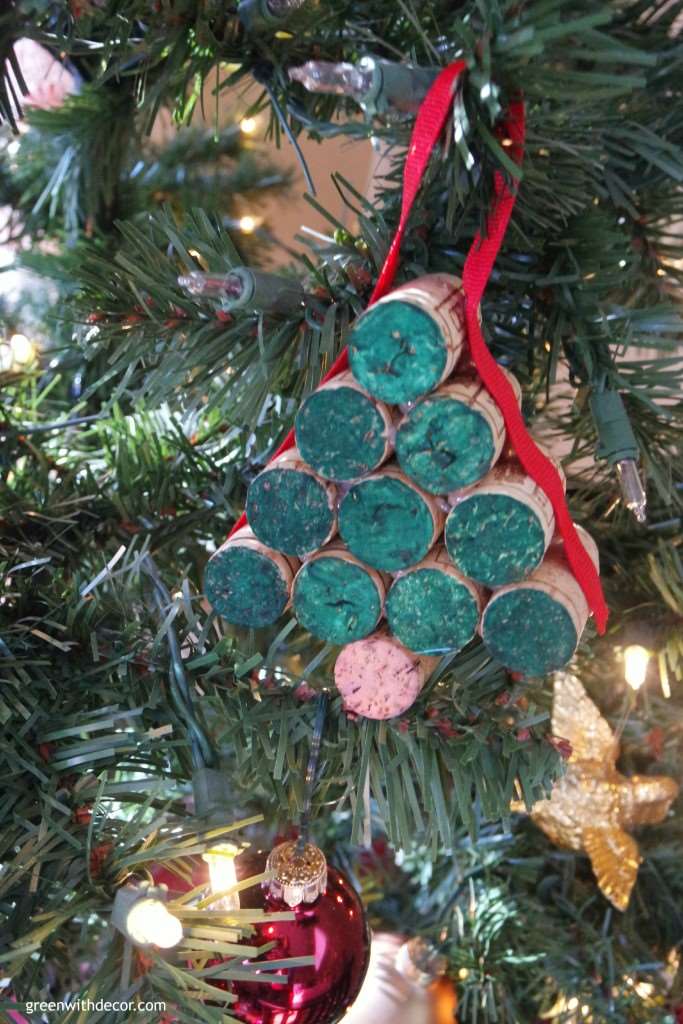 How do you decorate your Christmas tree? What ornaments mean the most to you?
If you want to see more Christmas tree decorations, check out these posts:
Remember to bookmark or pin this post if you want to save it for later!


Pin it!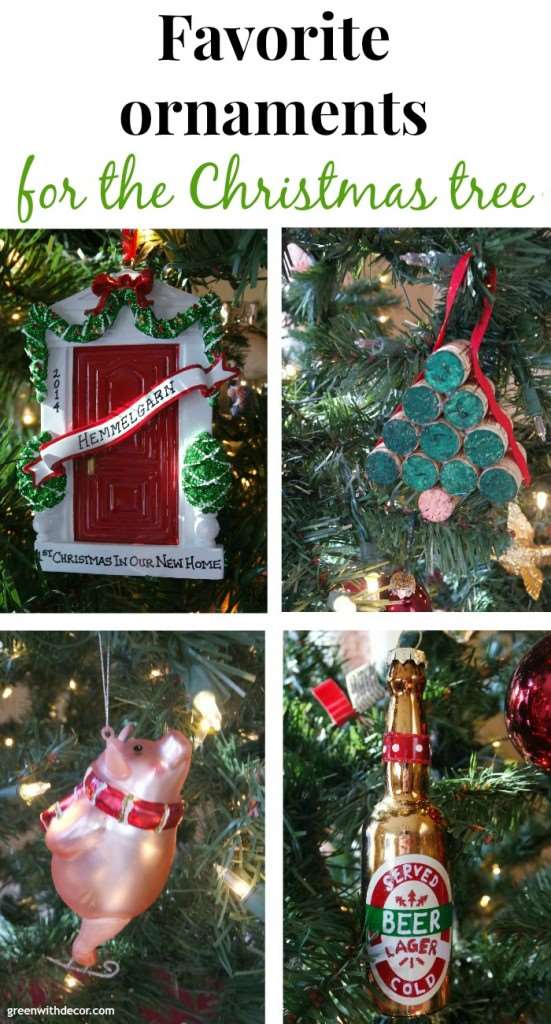 Want to read more posts like this?
Follow along: Get my emails | Facebook | Pinterest | Twitter | Instagram