Storage is important in a bathroom. (Okay, storage is important in every room!)
We had decided to get rid of the existing linen closet in order to make room for a second vanity – counter space is important, too!
We were able to keep the top half of the original closet, which we were going to use for shelving with pretty baskets for storage. We just had to find the baskets – which luckily didn't take very long.
I was at Target to pick up some toiletries and cleaning supplies and ended up in the home decor section (that always seems to happen). I found these dark brown baskets that were perfect for holding toiletries or a few extra towels. I really liked the rich brown color.
This post contains affiliate links. This means if you click the link and buy something, I may receive a small percentage of sales at no extra cost to you.  
The baskets were lined with cream-colored fabric that had flowers outlined in a light gray. Target doesn't have these exact baskets anymore, but these are really similar.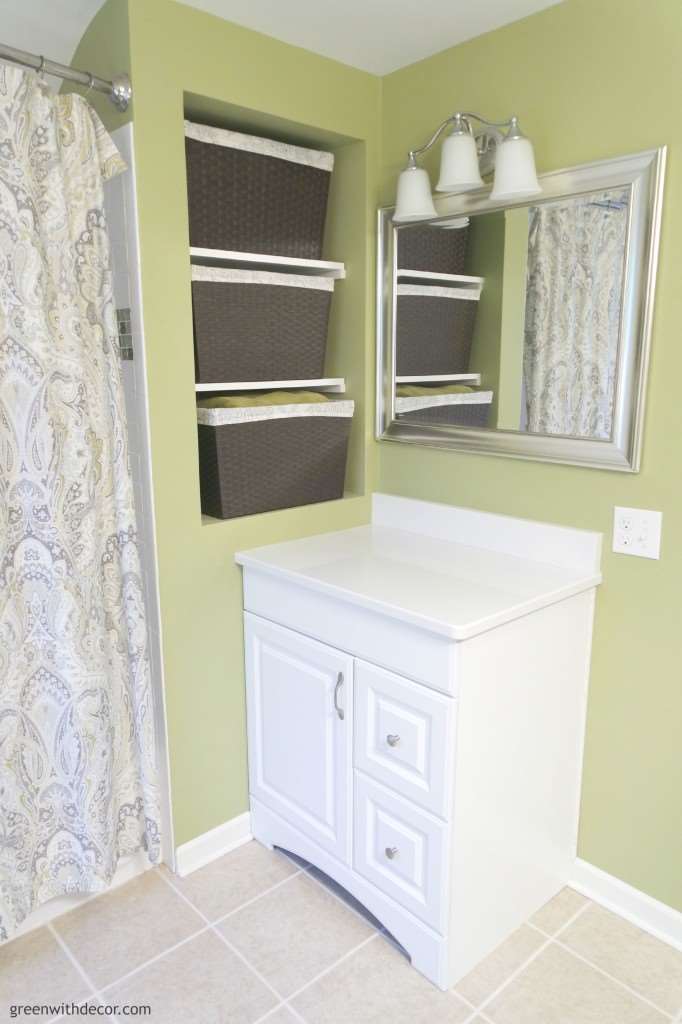 Vanity | Cabinet handles | Cabinet knobs
I also bought smaller versions of the same basket (similar basket here) to use to hold a tissue box in each our bathrooms.
The nice thing about buying the baskets at Target was that I could check right in the store if a tissue box would fit in the smaller baskets!
What do you use for tissue storage?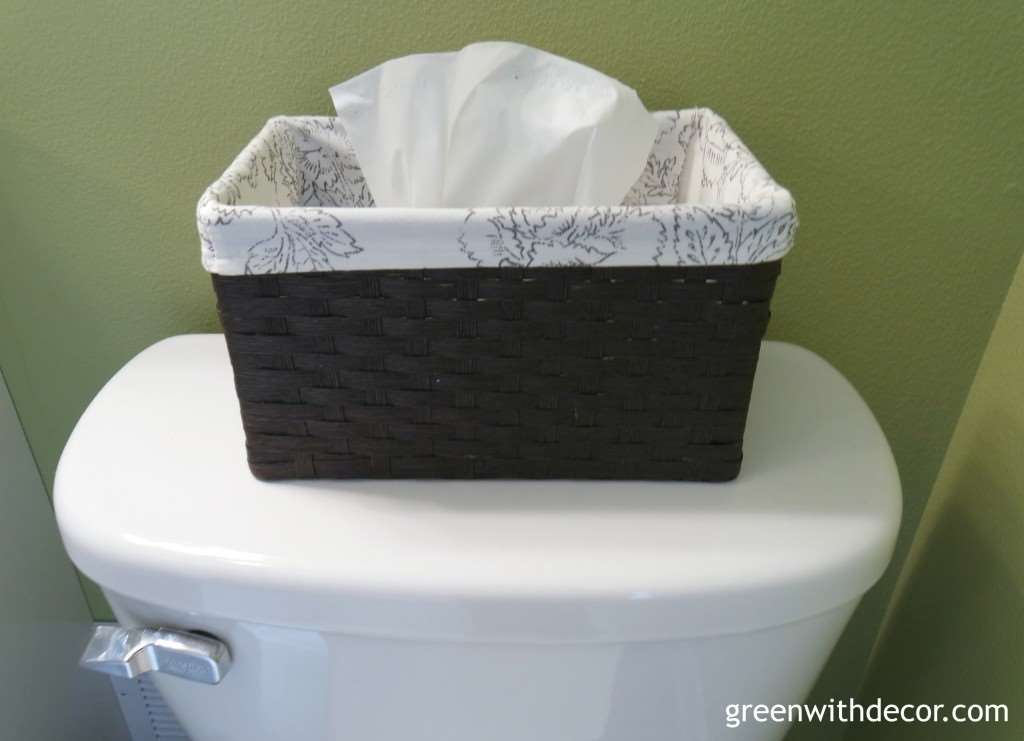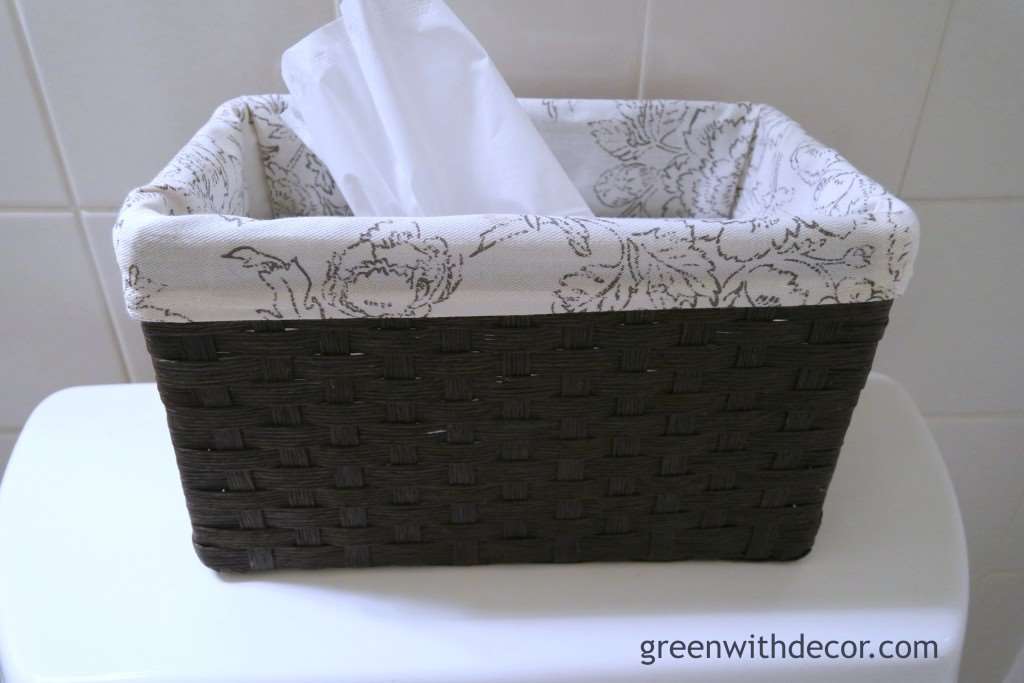 It's always exciting to cross something else off the renovation list!
Planning your own renovation?
Download my Kitchen and Bathroom Renovation Checklists so you can easily keep track of each step. Click one of the options below to download them.
If you're already an email subscriber, hop over to my free printables library to grab a copy. You can grab the password to the free printables library from the bottom of any of my emails.
If you're not an email subscriber yet, sign up here and then you'll have access to everything in my free printables library – enjoy! It's my little way of saying 'thank you' to everyone who subscribes and follows along.

Want to read more posts like this?
Follow along: Get my emails | Facebook | Pinterest | Twitter | Instagram | Google+