Finding THE house to make yours can be fun – and exhausting!
You can read more about our house search here.
To sum up, we wanted a place that we could renovate and decorate to make our own. We were looking for a two-story house in a neighborhood right outside of Milwaukee with at least three bedrooms, one and a half baths, and a kitchen that needed to be torn apart and remodeled.
After a few weeks of house tours – both online and in person – that's exactly what we found.
It was a two-story house in our ideal neighborhood.
The kitchen was old (really old) but had the potential to open to the dining room.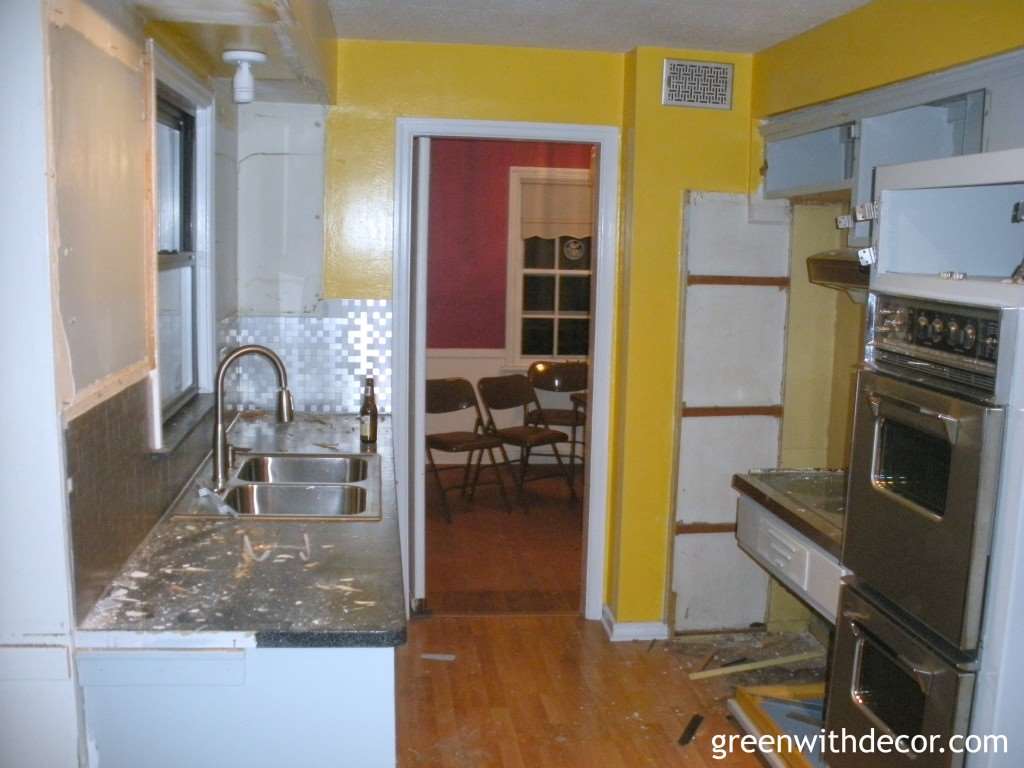 Half bath downstairs, full bath upstairs. Both were old.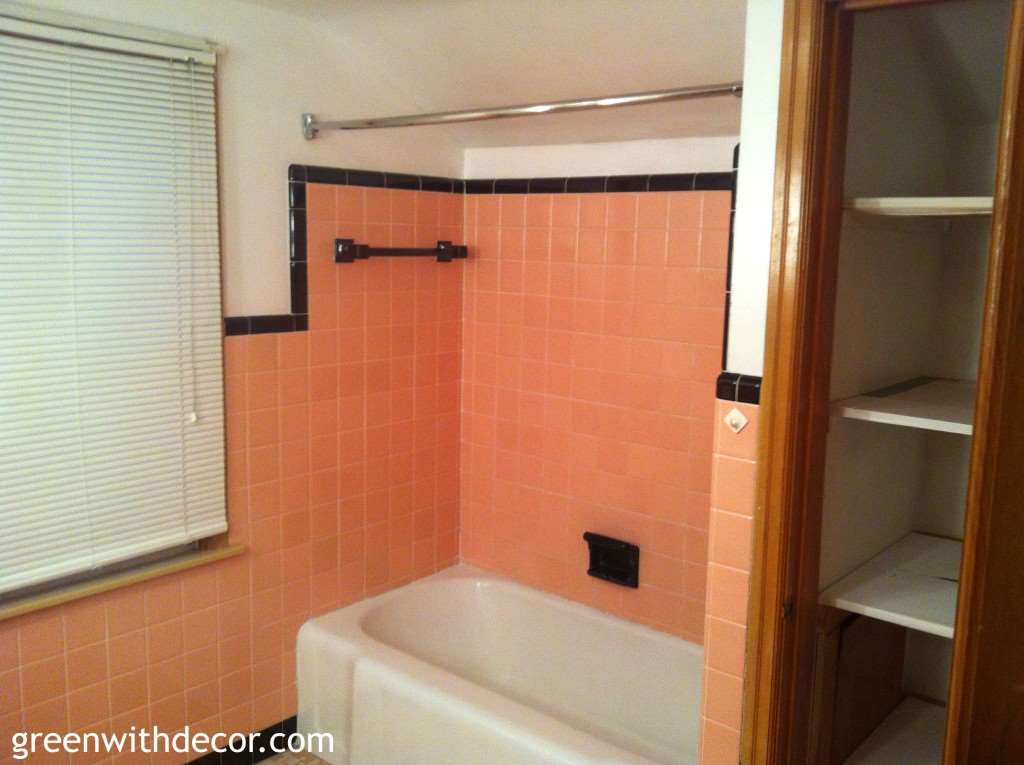 The living room had big windows letting in tons of natural light.
The back family room was old. And dark!
There was wood paneling on every wall, and the windows had huge awnings outside blocking most of the sunlight from coming inside.
We immediately wanted to add patio doors to the backyard along the back wall with the built in entertainment center.
Have you added patio doors to a room? They bring in so much natural light!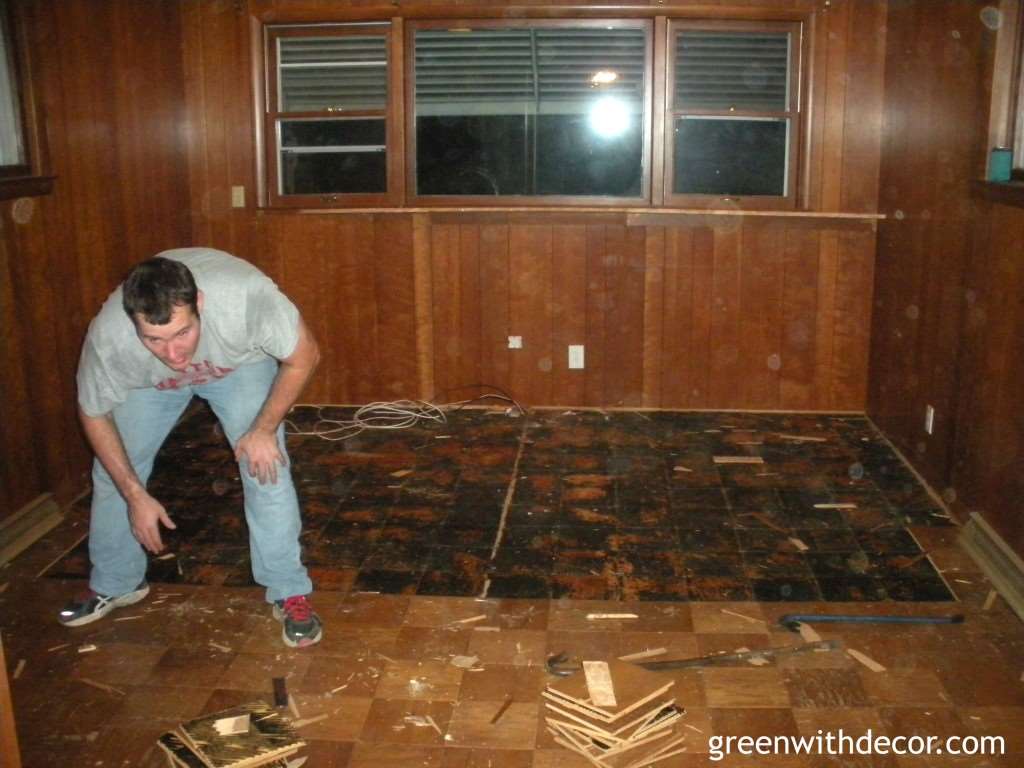 Three bedrooms, all upstairs.
Two-car garage (yay). Detached (oh well).
Laundry hookup, in the basement (bummer).
The walls in each room were all painted a different color; the wood floors were old; the carpet upstairs was old. The windows were old. The woodwork and trim was old.
You get the picture. It was OLD!
But we saw the potential. And we wanted the house.
The house had been on the market for a few weeks, which in this trendy neighborhood was a lifetime.
Other houses on the street weren't even getting the "For sale" sign in the yard before they sold. That tells you how much work this house was, and other buyers just weren't interested in the renovations it needed.
Before making an offer, we brought in a contractor to walk through the entire house, talking about the work needed in each room. He confirmed what we thought was do-able was actually do-able.
If you're thinking about buying a fixer upper, I would definitely recommend walking through the whole house talking about specific, detailed plans for each room like we did.
It makes you feel a bit better about sinking money into a house that needs to be completely gutted and renovated!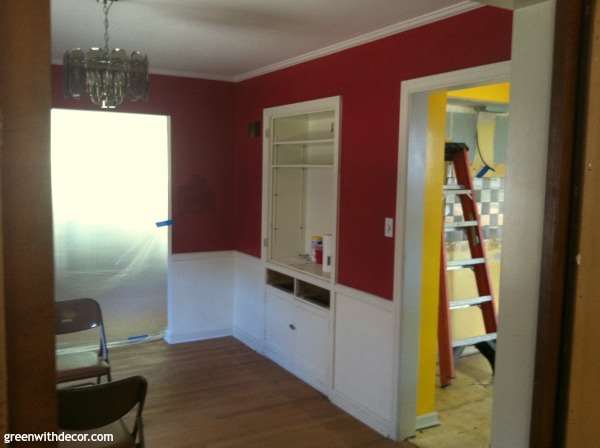 We had one more large concern before we put in an offer.
The sellers had clearly used the garage as their favorite place to smoke cigarettes. We aren't smokers and don't like the smell. The sellers never smoked in the house, but we were concerned about parking our cars in a garage that reeked of smoke.
We took our contractor out to the garage, and he promised he could get the smoke smell out without a problem.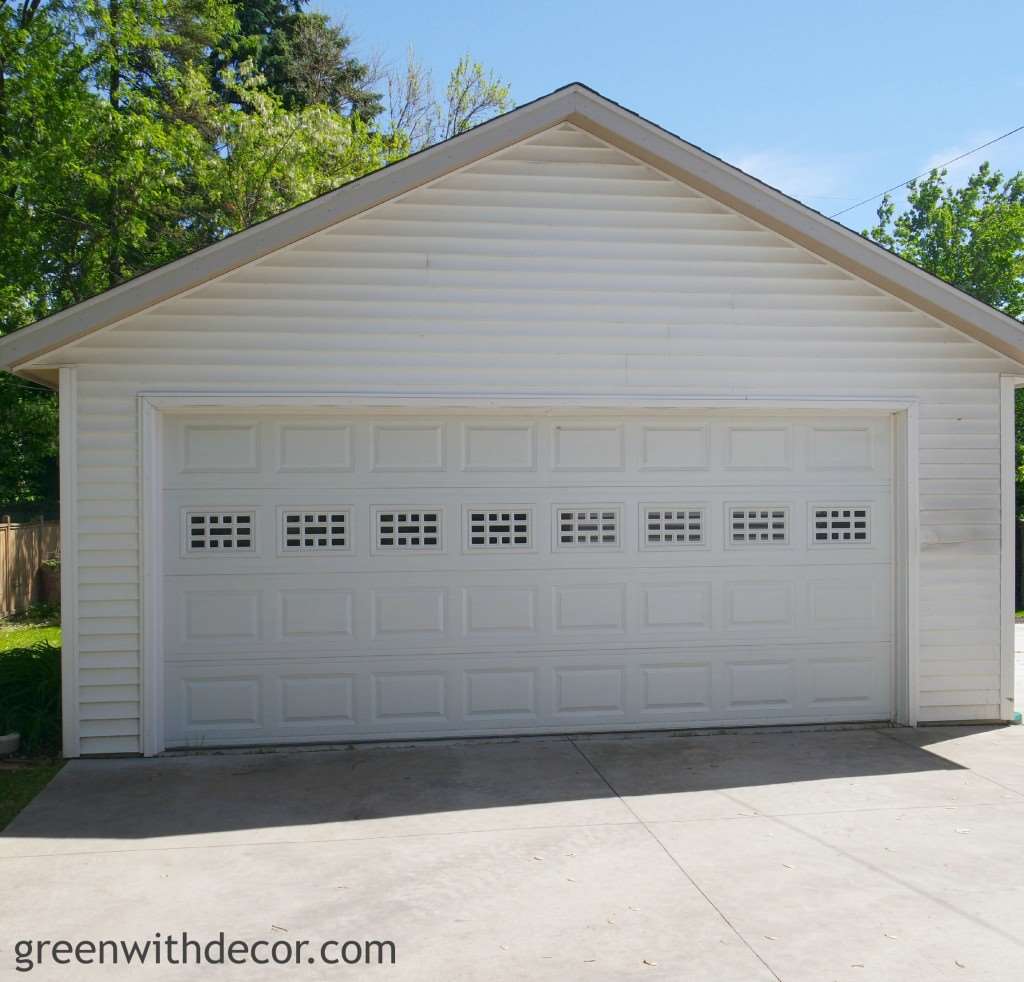 We were confident we could renovate and decorate this house exactly the way we wanted.
We decided to put in an offer.
We were hoping the house would be ours soon.
Not so fast. Our sellers knew they had a great location. What they didn't seem to realize was that no one (except us!) was interested in taking on all the work their house required.
Let the negotiating begin!
Remember to bookmark or pin this post if you want to save it for later!

Want to read more posts like this?
Follow along: Get my emails | Facebook | Pinterest | Twitter | Instagram