This is a great list of gorgeous, affordable flush mount white light fixtures. These white flush mount lights are perfect for nursery, home office or bedroom lighting!
This post contains affiliate links. This means if you click the link and buy something, I may receive a small percentage of sales at no extra cost to you.
Nursery lighting … this is one of those projects I thought about a lot two years ago and then it got pushed to the bottom of the list. Tell me you do that with some projects, too?!
Now that baby #2 is on the way, it's back at the top of the to-do list. (Along with sharing the nursery reveal on the blog. I promise it's coming, ha!)
We replaced the light fixture in our nursery back when it was a home office, and I love it.
But I always meant to move it into our guest room (soon to be toddler bedroom) and get a pretty, airy, white flush mount light in here. Something perfect for a cute girls' nursery.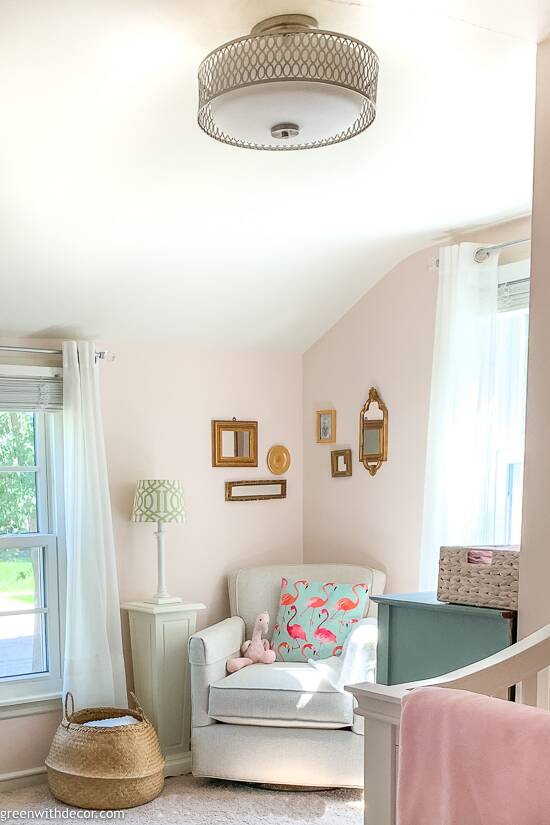 I revisited my 'lights wish list' list from a couple years ago, updated it and did a search for a few more to be sure I didn't miss any recent lights.
I'm sharing my favorite affordable (all under $300), gorgeous flush mount white light fixtures below in case you're also on the lighting hunt.
They're all close to the ceiling since this will hang in the middle of our room without any furniture directly below it. And big surprise, I still love the look of beaded light fixtures.
These could work in a foyer, bedroom or home office, too if any of those are on your room makeover to-do list. Happy shopping!
Gorgeous flush mount white light fixtures
Click any of the images below for more info. (You might have to double click on mobile.)

So many pretty options, right?!
Which flush mount white light fixture is your favorite? I could buy any of these and be happy, but I think this one is my top pick.
For more light fixture ideas, check out these posts:
Remember to bookmark or pin this post if you want to save it for later!

Pin it!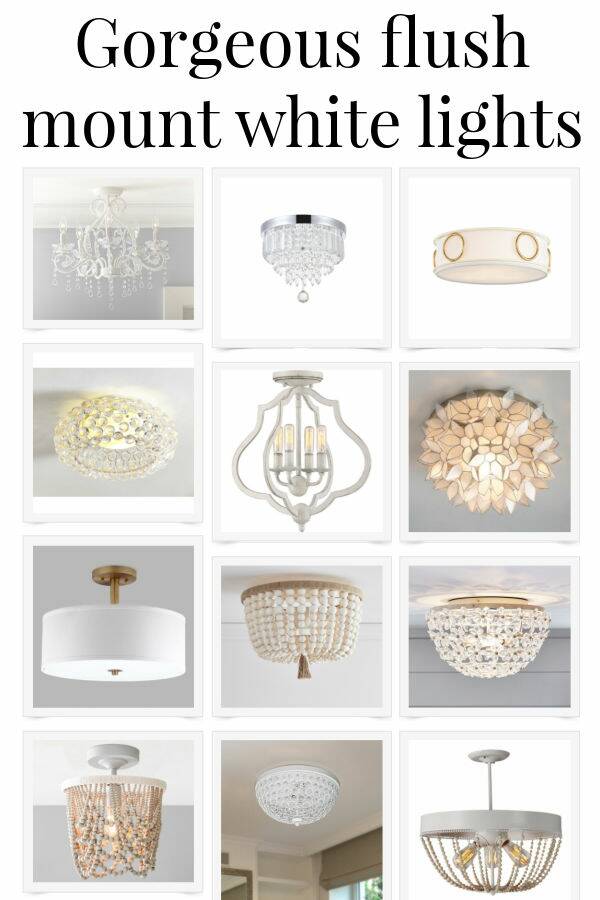 Want to read more posts like this?
Follow along: Get my emails | Facebook | Pinterest | Twitter | Instagram