Okay, remember last year when I started Friday Favorites?
I was all about it, but I was pregnant and feeling like crap so I stopped doing them and never picked them back up.
I always meant to and never quite got around to it. Weekly isn't going to happen, but I figured I could bring them back the first Friday of the month.
I like sharing fun things I buy with you guys, but if they don't fit in with what I'm blogging about that week, sometimes it seems way too random to toss them in at the end of a blog post.
So maybe a monthly Friday Favorites will solve that?! Hopefully.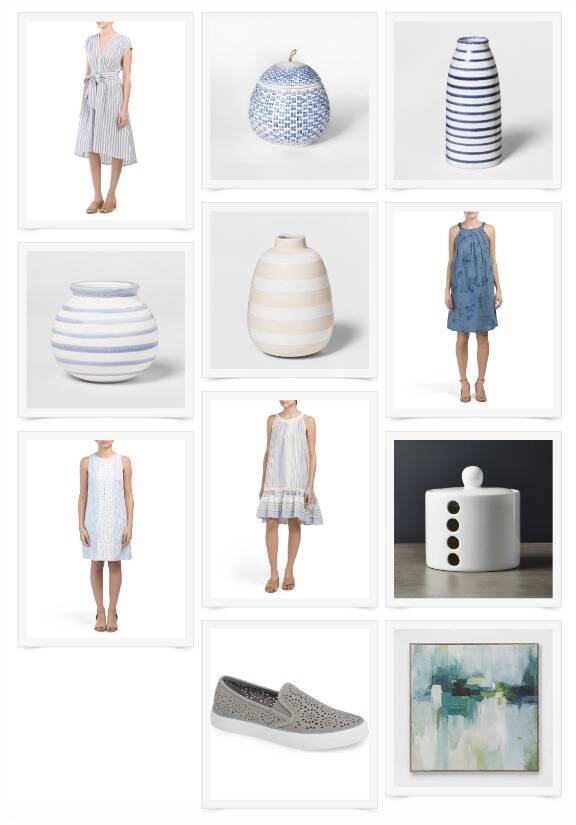 I've been doing a lot of online shopping lately. I mean I know we lived here before, but ever since we moved back in, I feel like I'm basically redecorating every single room except maybe the kitchen. And even that room is getting some updates! (Did you catch the seagrass basket gallery wall earlier this week?)
Plus I really didn't buy any clothes while I was pregnant, so now I'm all about updating my closet now. Even though I live in yoga pants most days.
So I have lots to share! 🙂
Shall we dive into May's Friday Favorites?!
You can click any of the images below for more info.
This post contains affiliate links. This means if you click the link and buy something, I may receive a small percentage of sales at no extra cost to you.
1. Dresses




Summer is coming, which means sundresses! I went on a bit of a shopping spree on TJ Maxx the other day. I was trying to hit $89 for free shipping and ended up well above that, ha.
This dress and this one were winners!
I loved this one, too, but it runs big and by the time I got my order in the mail and then went back online to order the next size down, it was gone. Same with this one.
2. Driftwood bowl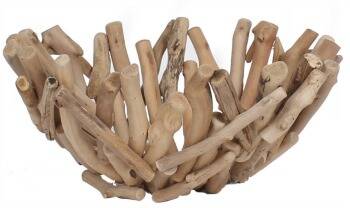 I'm using this on our white built-in bookshelves, of course, which I promise to share soon. I'm still playing around with decorating the bookshelves, but some of you have asked for pics, so I should probably just settle on something and take pictures to get a blog post up!
And bonus, the bowl is 50% off right now!
3. Garlic holder

Did you know these were a thing? Because I definitely didn't until Kalen said he wanted one so we didn't keep having garlic cloves sitting in that plastic bag on the counter all week.
I looked around and honestly, a lot of the options are not great.
I found this one, which is random because I never shop there. There was a small shipping charge, but actually even with the shipping, it was still cheaper than most of the (not as cute) options I found online anyway.
4. Artwork

I mentioned this in my blog post about our master bedroom/new headboard, but I bought this artwork and LOVE it. We did end up keeping it and hanging it near the window like I talked about.
I'm still looking for something narrower for above our headboard. And by "still looking," I pretty much mean I need to start looking for something, because I haven't!
5. Netflix binge
Okay, we're totally late to the game here, but have you guys watched Schitt's Creek? It's SO FUNNY. We tried the first episode a few years ago and were really not into it, so we gave up.
But we kept hearing about how funny it is, so we tried again, and it's SO funny. We still weren't into the first episode, but the rest are hilarious. David is by far my favorite character.
6. Accent chairs

I did a post about the neutral accent chairs I've been looking at for the family room makeover, and we picked some!!
We got these. They're pretty, comfortable and nice and deep, which is awesome.
7. Packing cubes
Okay, when I first heard about packing cubes, I probably definitely rolled my eyes like who needs that?! Ummm turns out everyone does. I got some (these) after hearing how awesome they are from a million people, and it's safe to say I'm a convert.
They make packing SO much easier. You can pack things in categories so it's easy to see what you've already packed and easy to find things once you're at your destination.
Especially with kids, which means you're packing approximately half your house just to go somewhere!
And, if your mom loves traveling, they'd be a perfect Mother's Day gift!
8. Shoes

I need some new comfy shoes, and I've heard good things about these. I love Sperry in general, so I'm thinking I might get these in gray or black!
9. Vases












The vase collection at Target lately is just perfect. I bought this one and this one for our new built-in bookshelves. I really had to restrain myself from buying them all.
They're so pretty!!
We were at friends' newly remodeled house last week, and she had a couple of these vases, too, which of course I immediately recognized. Target's collection is SO good lately!
I realize this blog post is revealing just how Target-obsessed I really am. Whoops.
10. Design book
I haven't actually read this one yet, but it's on my list: Get it Together! by Orlando Soria.
I follow him on Instagram, and he's hilarious. He has a new show coming to HGTV in June that I can't wait to watch!
What else are you loving lately?!
It snowed last week (yes, AGAIN!) so we haven't done much in terms of outdoor projects, but I'm thinking summer has to be coming so we need to spruce up the patio! Which just might mean more shopping.
I keep a running list of my favorite things on this page if you want to check it out or bookmark it!
I also share all of my favorite things from Amazon on my Green With Decor Amazon page here.
Remember to bookmark or pin this post if you want to save it for later!

Pin it!
Want to read more posts like this?
Follow along: Get my emails | Facebook | Pinterest | Twitter | Instagram