One of the best things we did this summer was take a vacation our to Seattle and Vancouver. My brother David moved to Seattle last summer, and we finally made it out to visit him.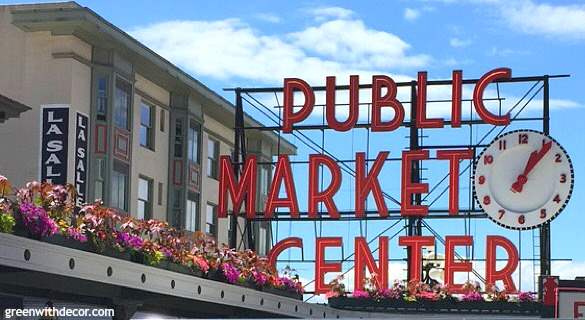 There are so many fabulous things to do in Seattle and Vancouver. We had such a great trip!
I talked about Vancouver in this post if you want to read more about it, including our beautiful drive from Seattle to Vancouver.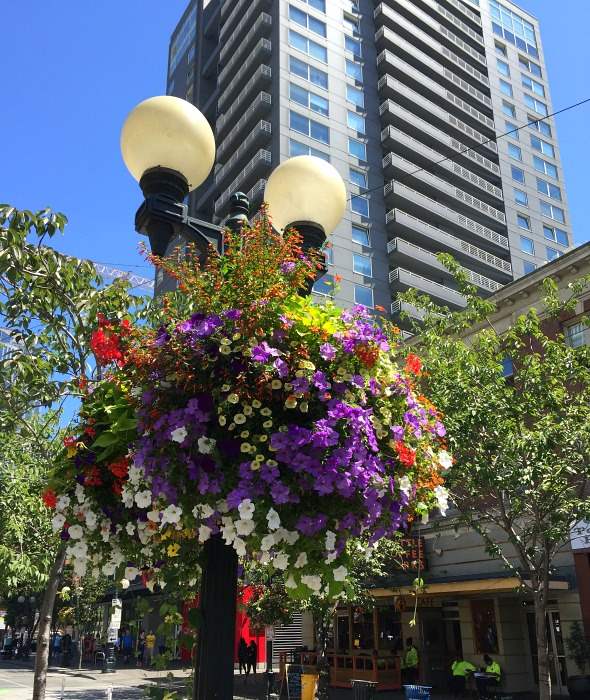 All of these pictures were taken on my iPhone so they're a little grainy. I don't usually carry my big camera around on vacation.
What to do in Seattle:
1. Gas Works Park
This was so cool. It's a park across Lake Union from downtown Seattle, so the views of the city are incredible.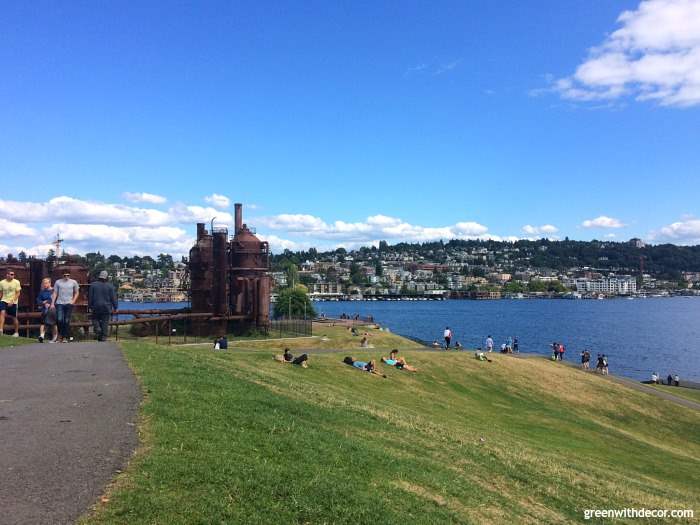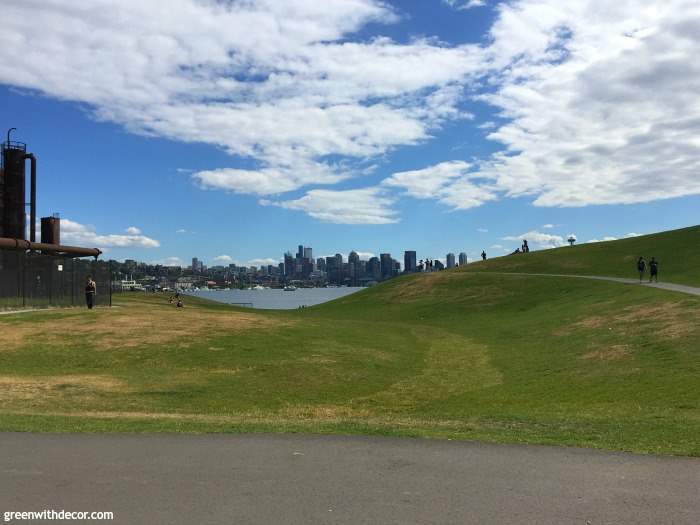 It's called Gas Works because the park is where the Seattle Gas Light Company's gasification plant used to be. There are old rusted structures, which look really cool.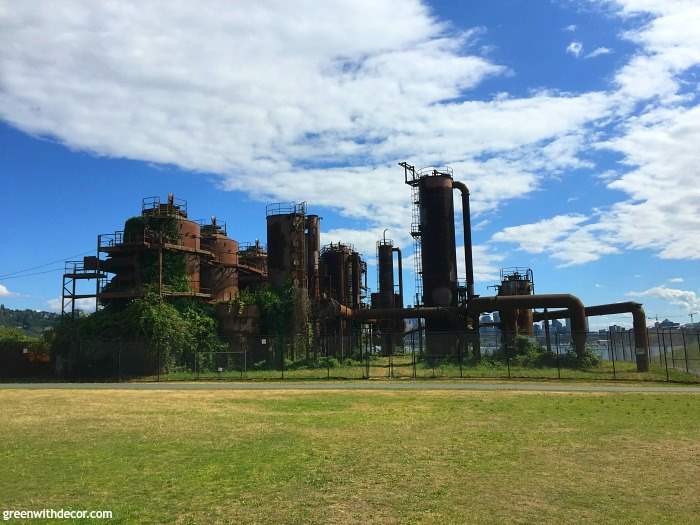 Gas Works was such a fun area to just hang out and enjoy the nice summer weather!


2. Pike Place Market
Big surprise here, but you have to do some of the touristy stuff when you're visiting a city for the first time!
This post contains affiliate links. This means if you click the link and buy something, I may receive a small percentage of sales at no extra cost to you.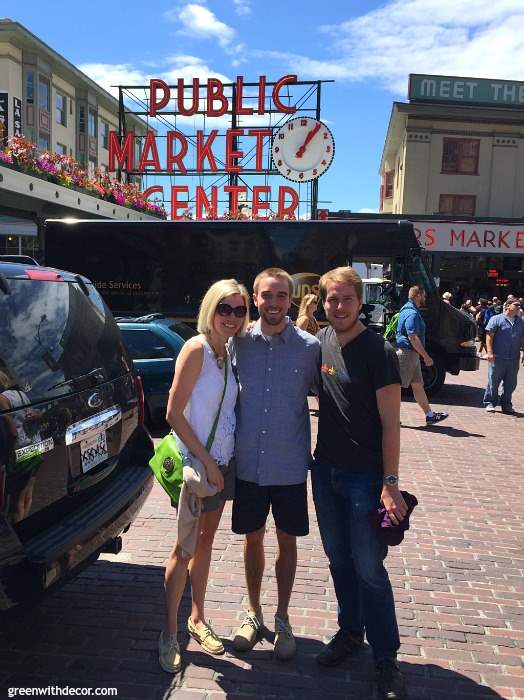 GET THE LOOK: White shirt here or here | Shorts | Sweater | Shoes | Wood watch
We got to see them throw a fish at the market, which was really high on Kalen's Seattle to-see list, so he was happy!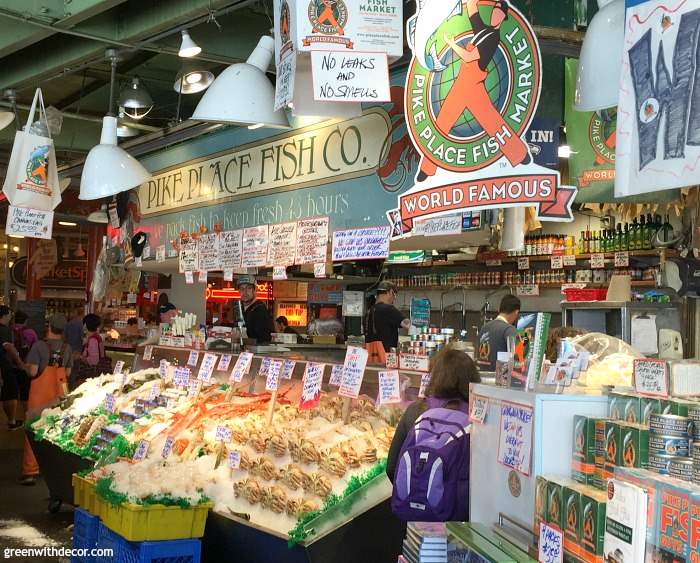 3. Columbia Tower
We went to the Space Needle, and the wait was 10 hours. Not kidding. #nothanks
David took us to Columbia Tower instead, which is cheaper and actually taller than the space needle. And there's a Starbucks at the top, so there's that.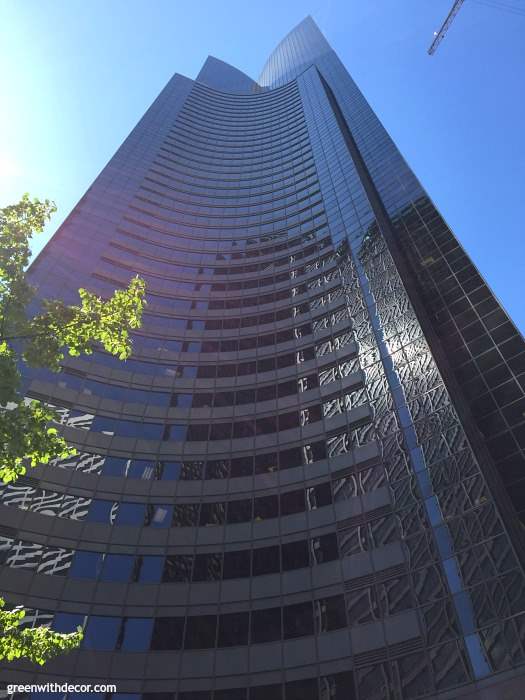 See the Space Needle down there?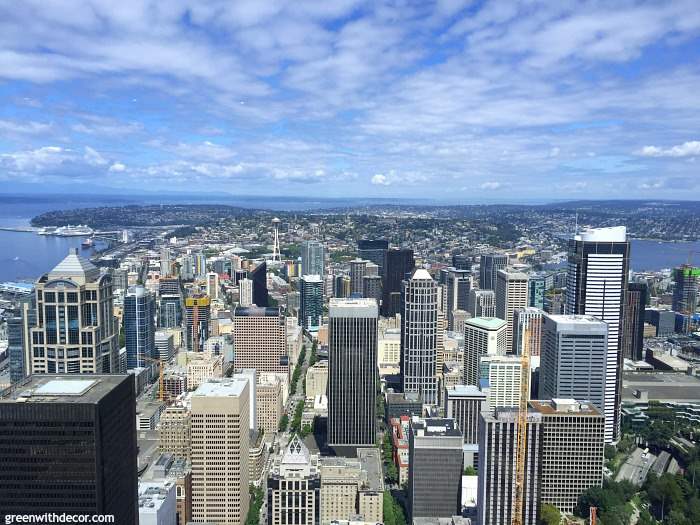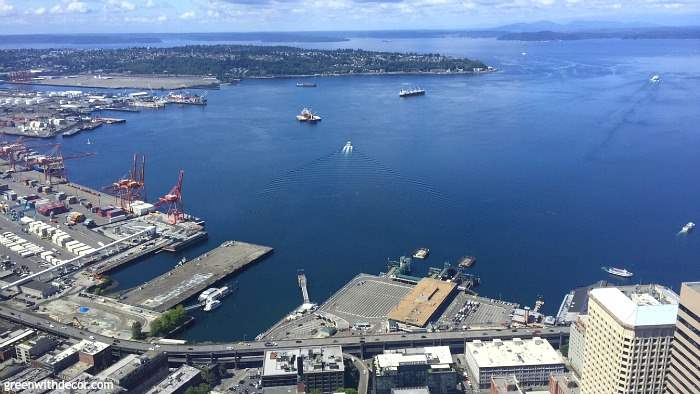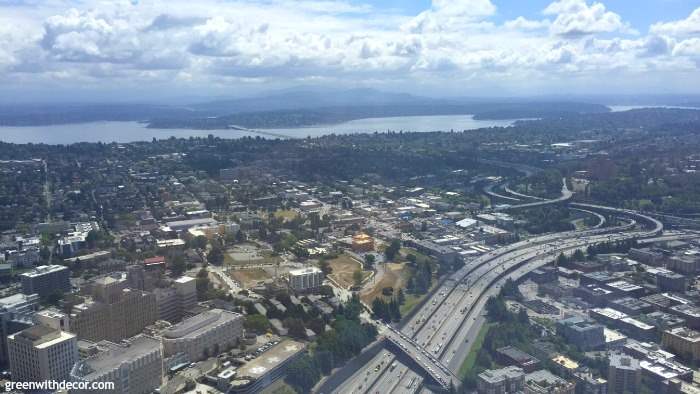 4. Space Needle area
We had fun walking around the Space Needle. There's a pretty fountain and various vendors set up.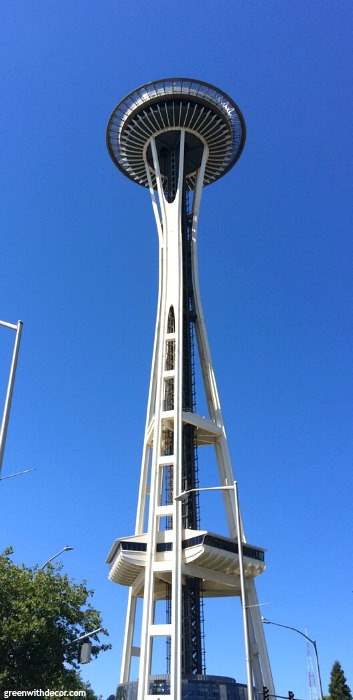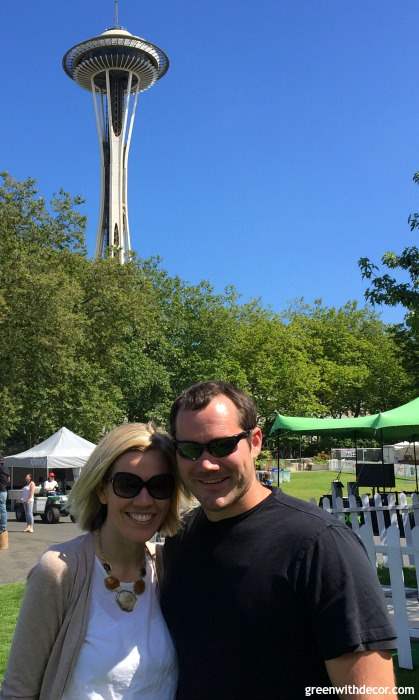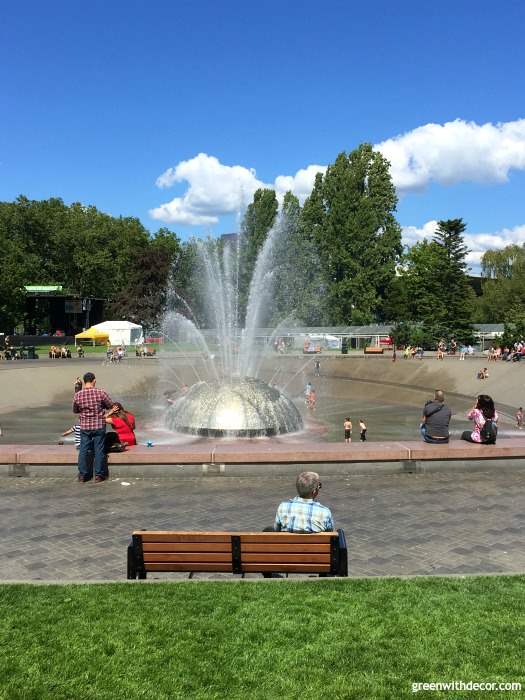 The Chihuly Garden and Glass exhibit is next to the Space Needle. It's full of blown glass pieces and looked really cool, but we never ended up going inside. Maybe next time.
5. University of Washington
This campus is gorgeous.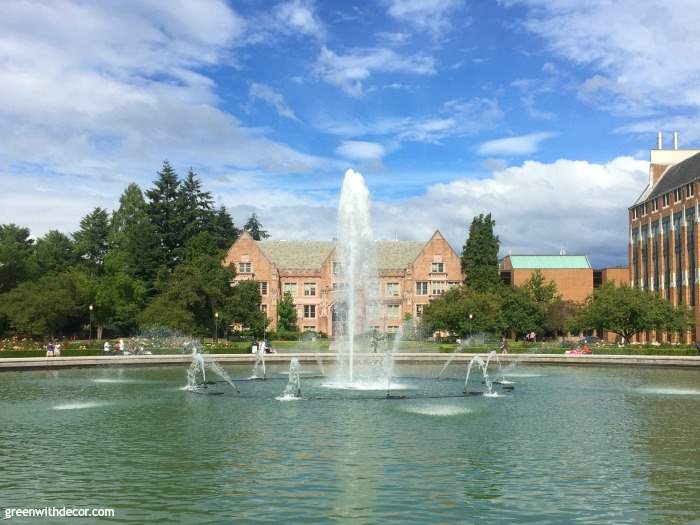 I talked about how beautiful the hydrangeas were in my Vancouver blog post, and the same is true in Seattle.
The flowers are so colorful and beautiful! I kept taking pictures.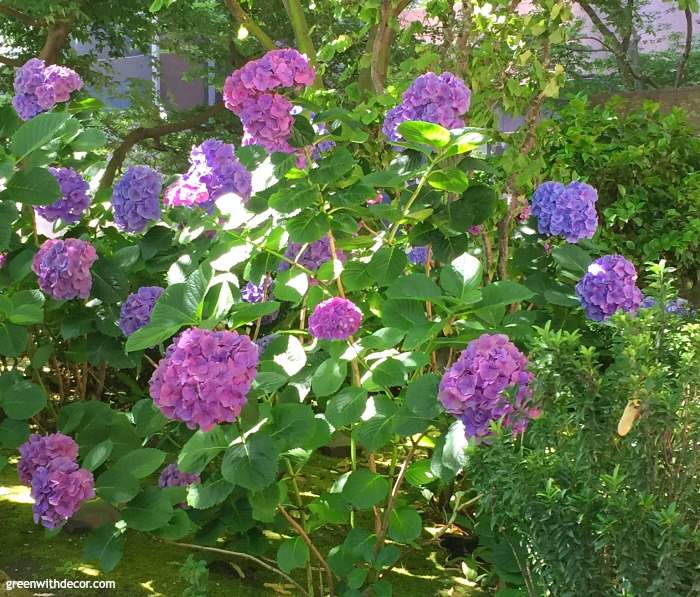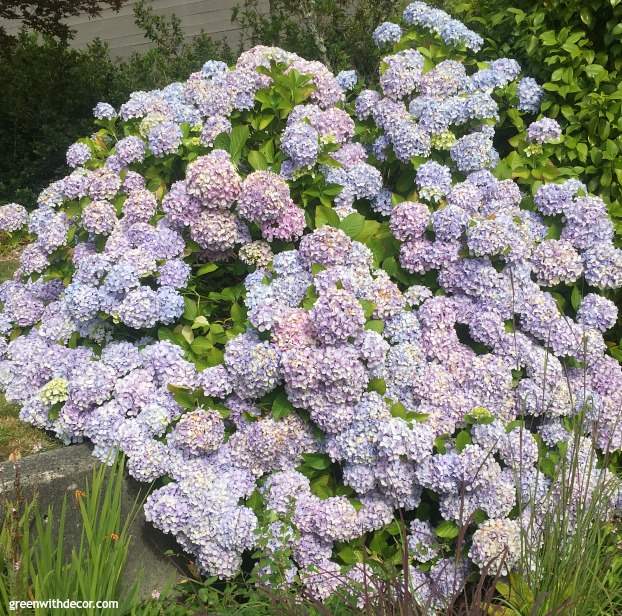 6. Hike
We took a beautiful hike through Twin Falls.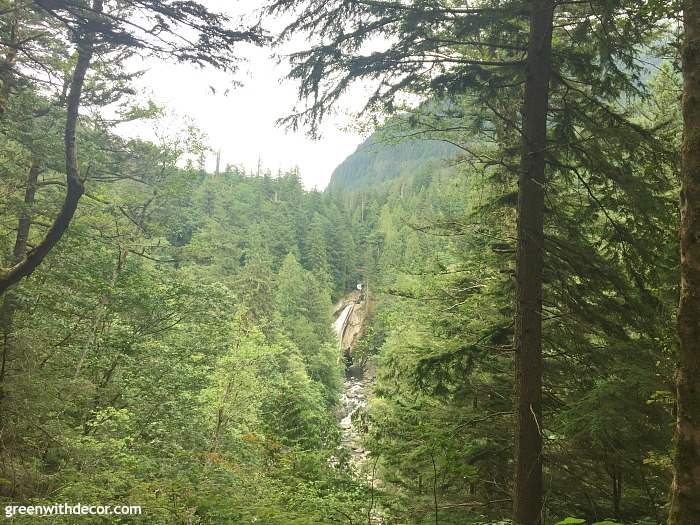 David and his friend Molly were our awesome hiking guides! They knew to bring plenty of snacks for us Midwesterners not used to hiking.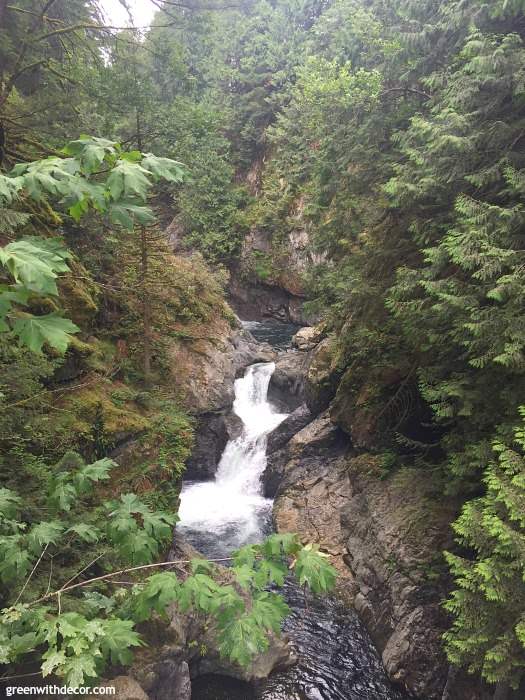 Where to eat in Seattle:
Because what's a good vacation without delicious food?
7. Phinney Market (Phinney Ridge)
I wish I had taken a picture inside of this restaurant, because it was so cool. It was all black walls with gold frames all over and wood tables with metal chairs. I loved it.
The fettuccine was one of the best meals we had in Seattle. Plus sweet potato fries with aioli, which is always one of my favorite treats. Delicious!
8. The Sixgill (Fremont)
I'm usually a pretty plain eater, but this was delicious, too. It was all sorts of seafood. The gumbo and fried green tomatoes were good.
9. Kate's Pub (Wallingford)
This is a great place to hang around and drink, too. We got a bunch of appetizers (my favorite kind of 'dinner'). The mozzarella sticks and nachos were GOOD!
10. Alberona's Pizza (Fremont)
Who doesn't love good pizza?!
11. Pike Brewing (downtown)
This place is HUGE. They have so many food options, and all of us loved what we ordered.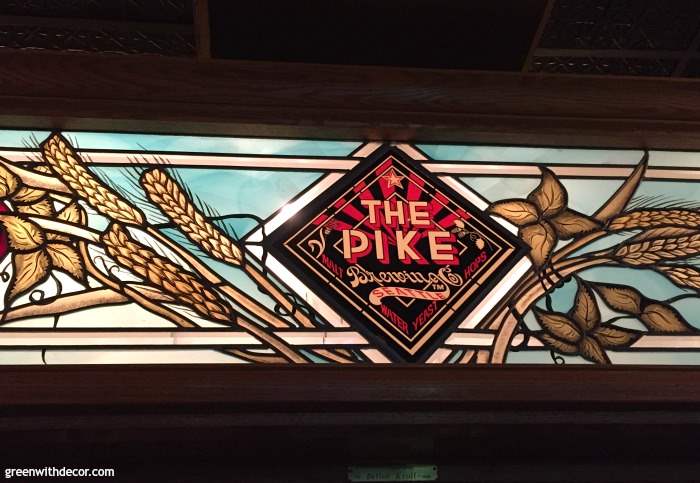 12. Espresso to Go (Fremont)
Not really eating, but not sure this falls in the true 'drinking' category either since it's coffee not alcohol. The Bearded Lady coffee was delicious.
I ALWAYS have to have creamer in my coffee, and I drank this black every morning.
Where to drink in Seattle:
First of all, there is basically only craft beer in Seattle. Kalen and I were so excited at one bar that they had Coors Light (Miller Lite was nowhere to be found); the bartender thought we were joking at first when we ordered it and then he laughed at us. 🙂
13. Freemont Brewing (Freemont)
They have an awesome outdoor patio area with wooden barrels and pretty flowers everywhere. Not a bad place to spend a sunny summer afternoon!
14. Pedal tavern (Ballard)
In recent years, whenever my whole family is together, we do a pedal tavern. We've done a few in Milwaukee and one in Nashville. It's a fun tradition!
The pedal tavern took us to a few places around Ballard: Bad Jimmy's, Reuben's Brews and Hale's Ales Brewery and Pub. All were fun, and really by the end of the pedal tavern, you're having a great time no matter where you're going. Especially when you're drinking craft beer all afternoon!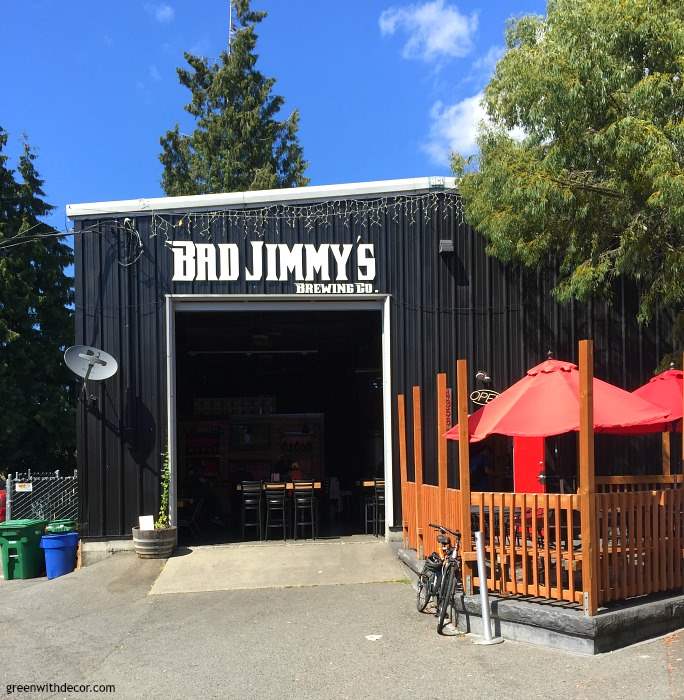 At Reuben's Brews, a group of guys that were on the pedal tavern with us came up to us and said they ordered too many beers, could we help them out? Ha!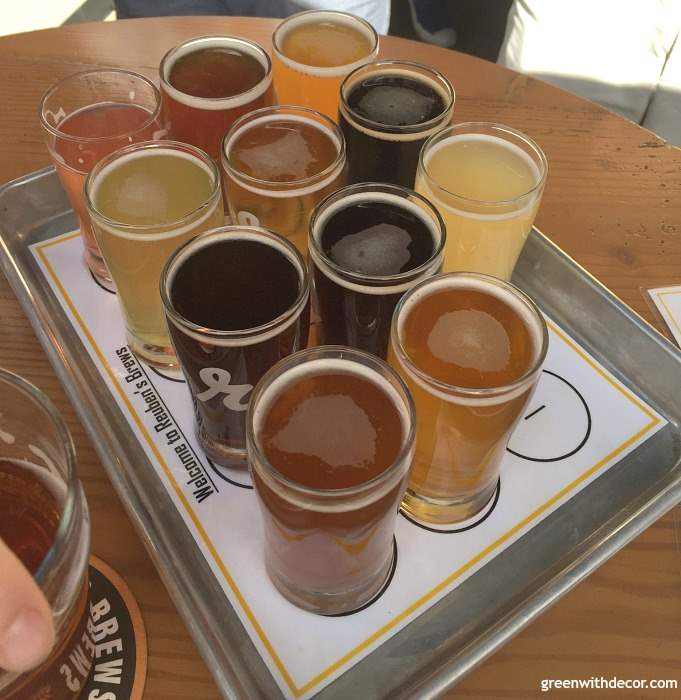 I took a picture of the light fixture at Rueben's (yep I love home decor), because I liked the look of it. But isn't it cool?!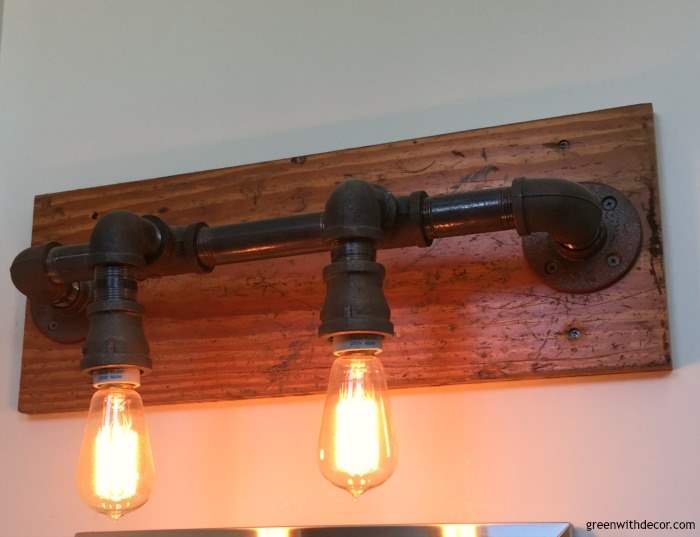 The pedal tavern ends at Add-A-Ball bar, which is full of pinball machines. It's a fun concept for a bar.
15. Murphy's (Wallingford)
This is near Kate's Pub I talked about above. I'd had enough craft beer at this point and opted for a Moscow Mule. I loved their little silver mugs!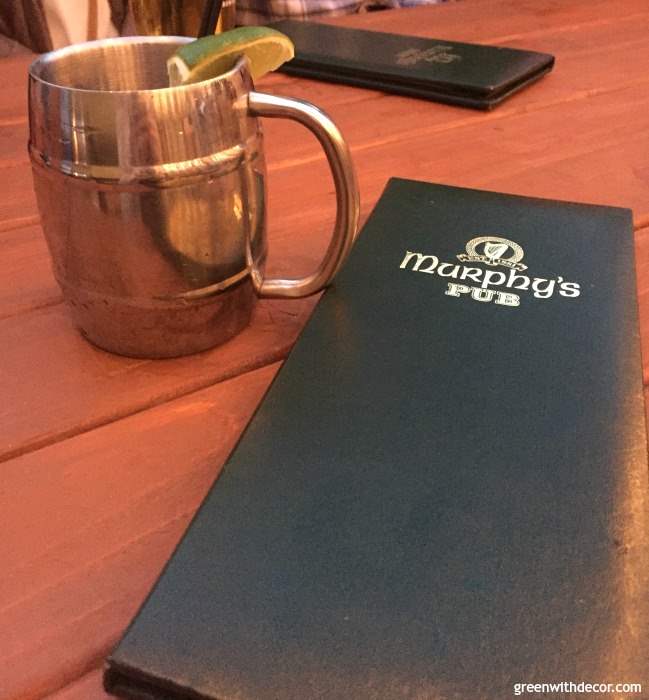 Where to stay in Seattle:

We stayed in the Wallingford/Freemont area, which I'm sure you guessed based on most of our restaurant and bar choices. There is so much to walk to in that area, which is great, except I have to warn you that the hills are crazy steep and they're everywhere.
It was impossible to even feel bad about all the eating and drinking we did in Seattle because of those hills. I'm convinced we walked off all the extra calories we enjoyed!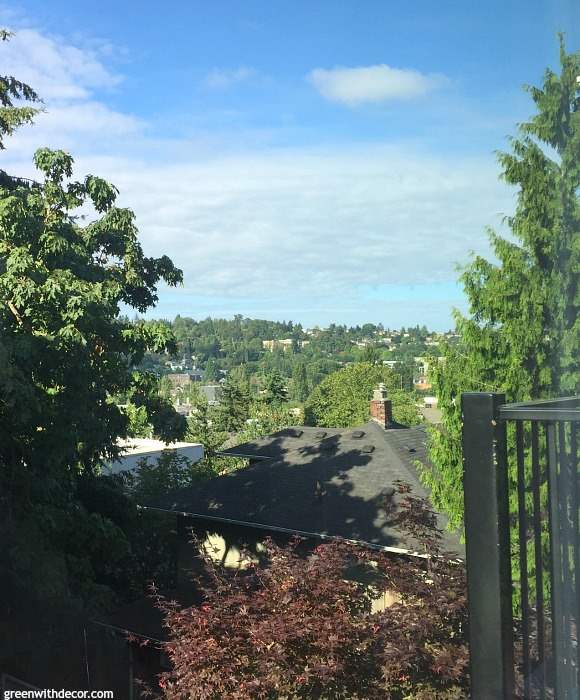 Have you been to Seattle? What are your favorite things to do there?
Download my free packing checklist
If you want a copy of my favorite packing list that lets me pack last minute with worrying about forgetting something, download it below.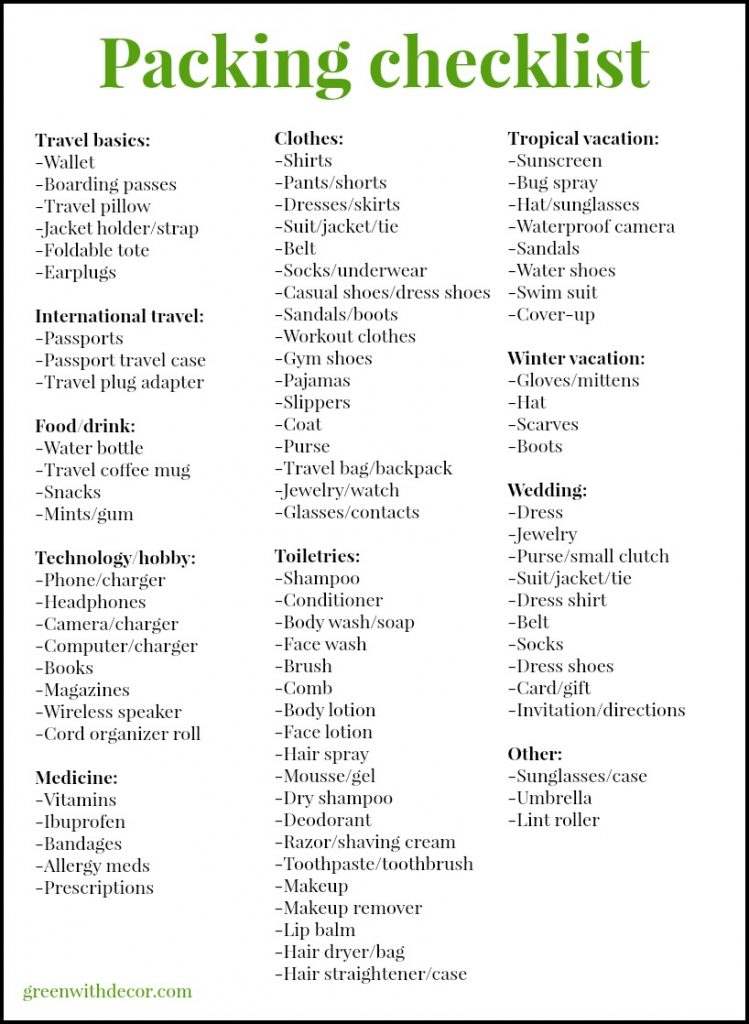 *Please note: All printables and downloads designed by Green with Decor are for personal use only. Please do not alter the files or claim them as your own. These files are not intended for resale, nor are the printed versions of these files.
If you like traveling, you'll want to see these, too:
20 fun things to do in Vancouver

We drove between Seattle and Vancouver. The drive was gorgeous! I talk about the pretty route we took in my Vancouver blog post.
Remember to bookmark or pin this post if you want to save it for later!


Pin it!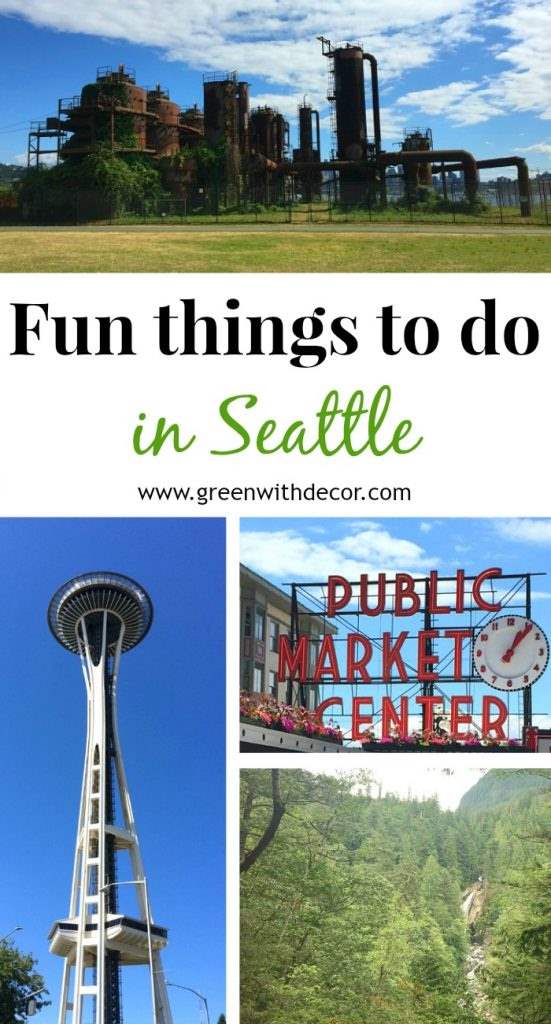 Want to read more posts like this?
Follow along: Get my emails | Facebook | Pinterest | Twitter | Instagram