Okay, I realize that title is a little odd, but when I looked back on the top organizing blog posts here on the blog, that pretty much sums it up.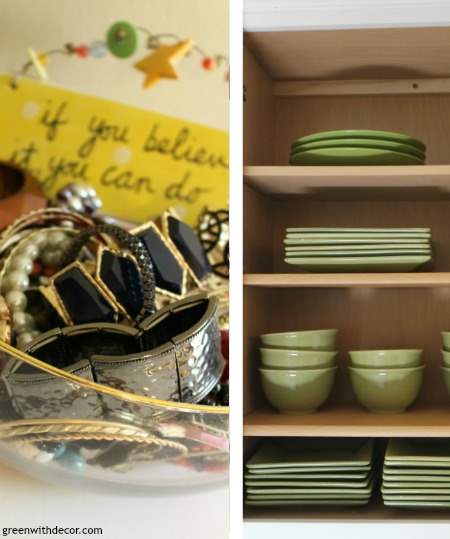 January is all about new beginnings, purging, cleansing, organizing and alllll the resolutions. After the busyness of the holidays, it definitely feels good to do all those things, doesn't it?!
We took down our Christmas decor this week, and I haven't gotten a chance to redecorate for the 'everyday winter' look yet so our house pretty much looks like we just moved in, which is killing me. This is mostly because as long as we were putting all of the Christmas decor away, we went on a major reorganizing and purging of the basement storage area.
It's looking SO good so far and will make it waaaay easier for me to find seasonal decor throughout the year, but it was a much-needed PROJECT. I'll share more on that soon, including the ridiculous before pictures that show how badly unorganized the basement was.
We still have a little bit of work down there before I share though.
Meanwhile, if you're in the New Year mode of purging, cleansing, organizing, today I'm sharing my top organizing blog posts to help you start in the kitchen and the bedroom/bathroom/closet (wherever you keep your jewelry).
My top 5 organization blog posts:
1. Get more storage in your kitchen cabinets
This is one of my older blog posts and still is one of the most popular blog posts every month. It's a simple trick, but it gives you so much more storage!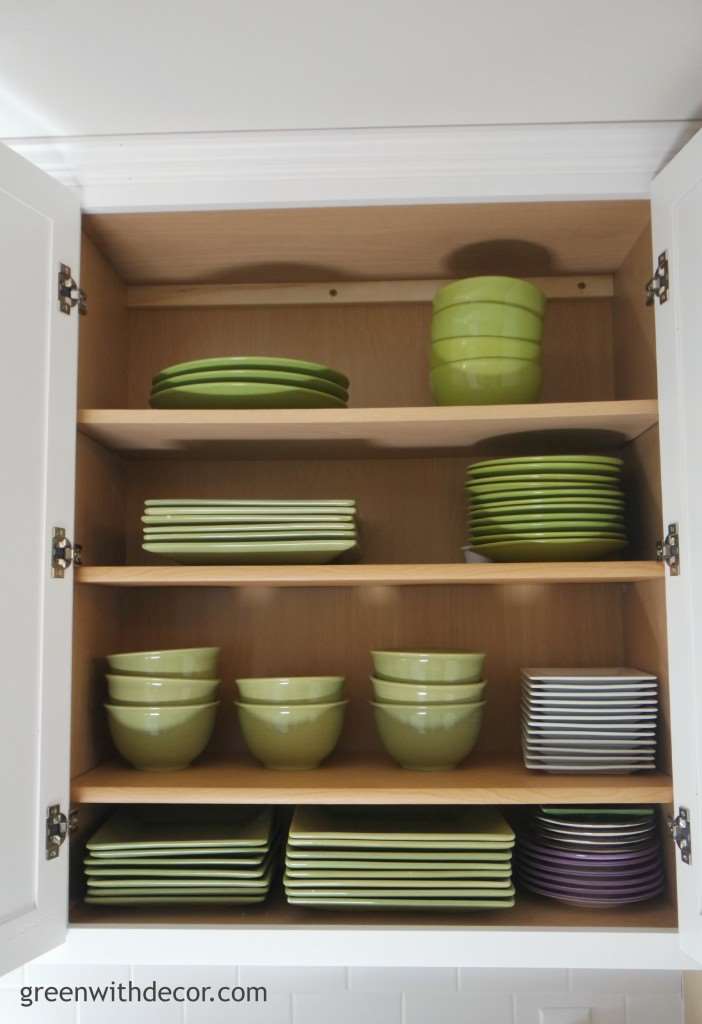 Read more here.
2. Organize the craft closet without spending a dime
This isn't one of those perfect-every-bin-is-matching-and-labeled posts, but it is one of those affordable, do-able, easy organization projects. 🙂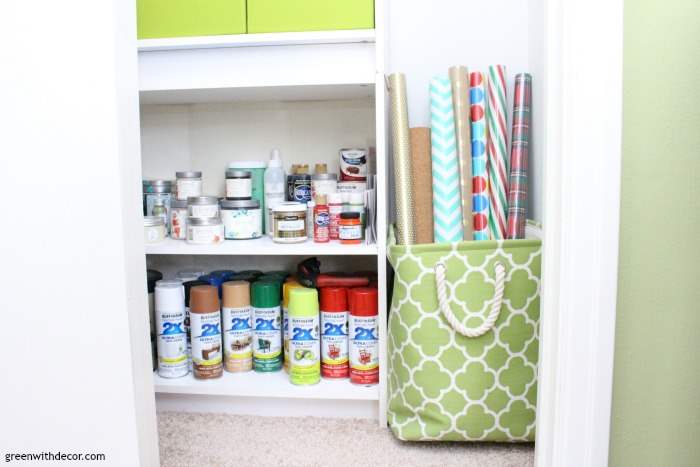 Read more here.
3. Organizing the kitchen drawers
Back to the kitchen. Now that you have more storage in the kitchen cabinets, tackle the drawers. Yep, even the junk drawer.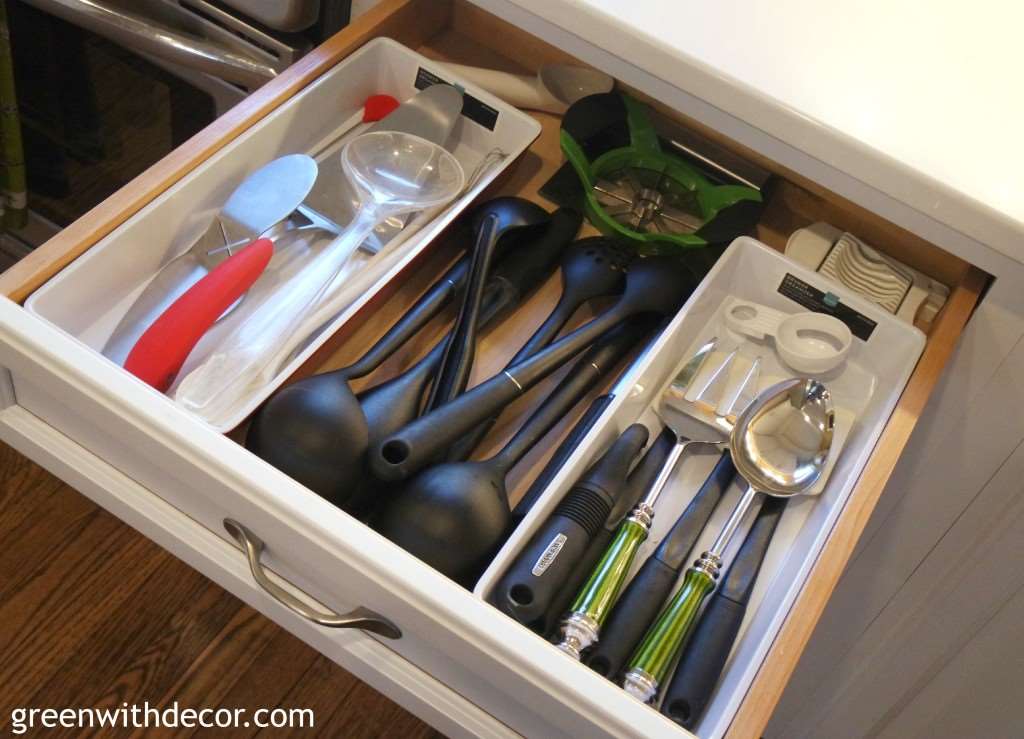 Read more here.
4. Pretty ways to organize jewelry
I love jewelry and given that it's so pretty, you should organize it and display it in pretty ways, too, right? Yes!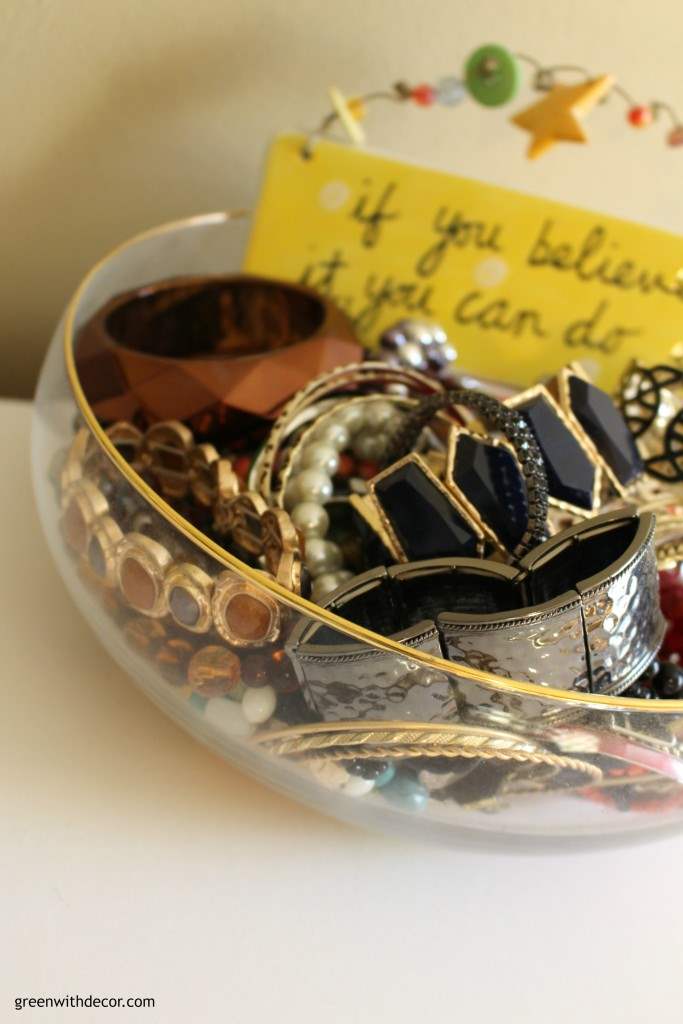 Read more here.
5. DIY project: A fun jewelry display
Another fun way to organize jewelry involving an old picture frame and some paint. I know it's organizing season all over the Internet right now, but this lets you DIY and organize at the same time.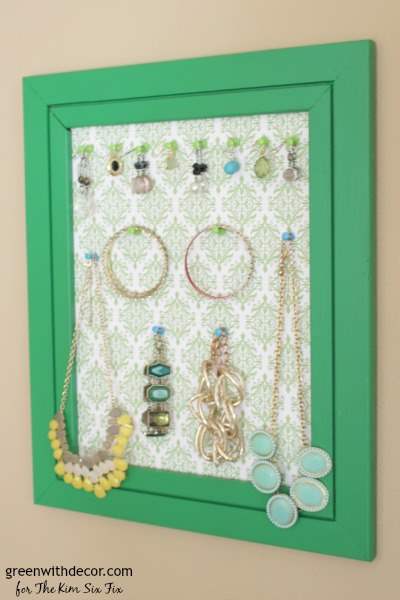 Read more here.
What other ways are you organizing the house in the New Year?

Want to read more posts like this?
Follow along: Get my emails | Facebook | Pinterest | Twitter | Instagram | Google+
If you want to save this post for later, remember to bookmark it or you can pin it here: