I'm sure a few family members are already laughing at the title. Hopefully they'll act surprised when they open their gifts this year! 🙂
Kalen and I are shopping around for Christmas gifts already, and I always like to share our top gift ideas with you guys to make your holiday shopping a bit less stressful!
Today's topic? Fun gifts for people who like to drink, of course. Because who doesn't like a good drink and cute accessories and glassware to go along with it?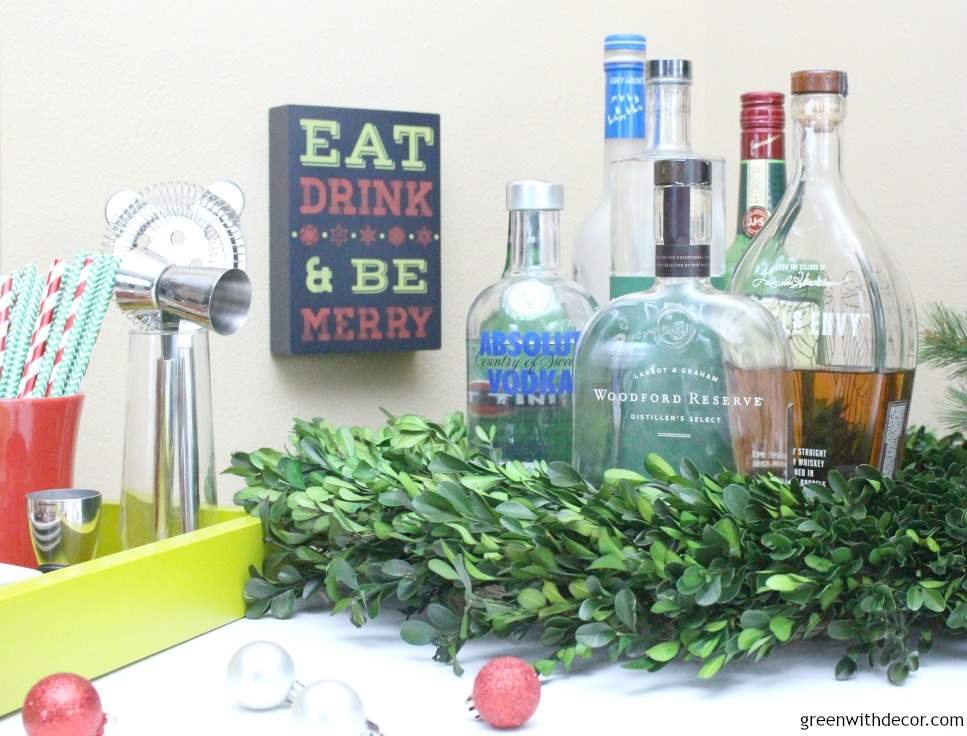 This post contains affiliate links. This means if you click the link and buy something, I may receive a small percentage of sales at no extra cost to you.
Just click the images below for more info. (You may have to double click on mobile.)
The best home decor for drinkers:
Because home decor is always a fun place to start!

I love those little towels! That cocktail book would look perfect on a bar car or coffee table.
We have the Wisconsin version of the bottle opener, I love the rustic wood look.
And I don't even like whiskey, but that artwork is too cute!
Fun drinking games for drinkers:

I mean flip cup never gets old, right?! And I'm guessing that tic-tac-toe becomes funnier the more wine or beer you've had.
Fun clothing items for drinkers:

Those socks look too cozy (and true).
The best glassware for drinkers:
And fun glasses, because what's a good drink without a good glass?

I say this all the time, but if you or someone on your gift list doesn't have the copper Moscow Mule mugs yet, get them! They keep all drinks cold, I drink beer out of them sometimes. So those copper wine glasses have to be just as good, right!?
Kalen's been into decanters lately, and now he has me looking at them, too. This one is pretty!
There are so many good glasses out there! The state glasses are fun for someone who lives out of state, and the dog one is perfect for dog lovers.
Those 'oh what fun' gold dipped wine glasses would make a cute hostess gift, and the optimist/pessimist glasses are clever. The vodka coffee mug is just funny.
Have you started Christmas shopping yet? Bought anything fun for people who like to drink?
If you want more gift ideas, head to my gift ideas page for ideas for people who love wine, traveling, entertaining, home decor and more.
Or you can see all of my favorite things (including fun gift ideas) from Amazon on my Green With Decor Amazon page here,
If you're in a drinking mood yourself, check out my easy tips for setting up a holiday cocktail bar here.
Remember to bookmark or pin this post if you want to save it for later!

Pin it!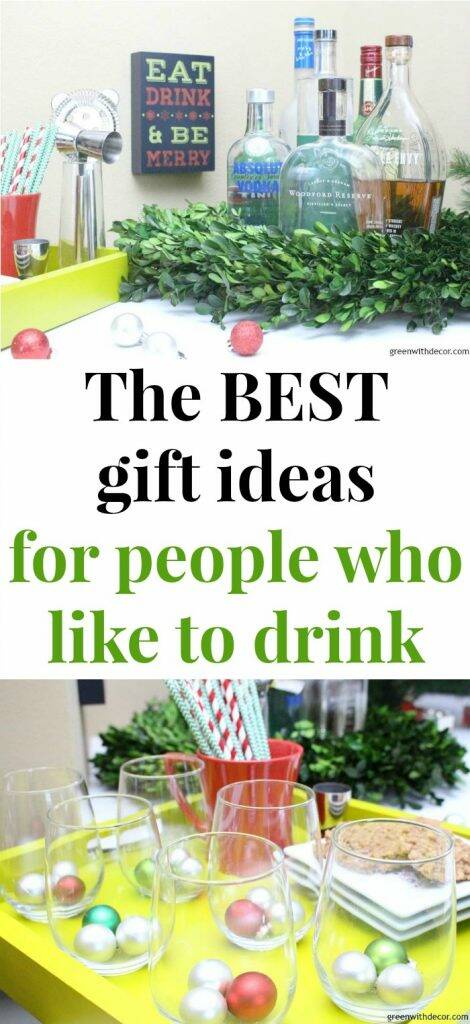 Want to read more posts like this?
Follow along: Get my emails | Facebook | Pinterest | Twitter | Instagram