I've always loved reading, and it's really picked up in the past year between a pregnancy with lots of sick / tired time in bed and being home much more often than usual!
What books to read seems to be a common question with family and friends lately, so I thought I'd share some of my faves here.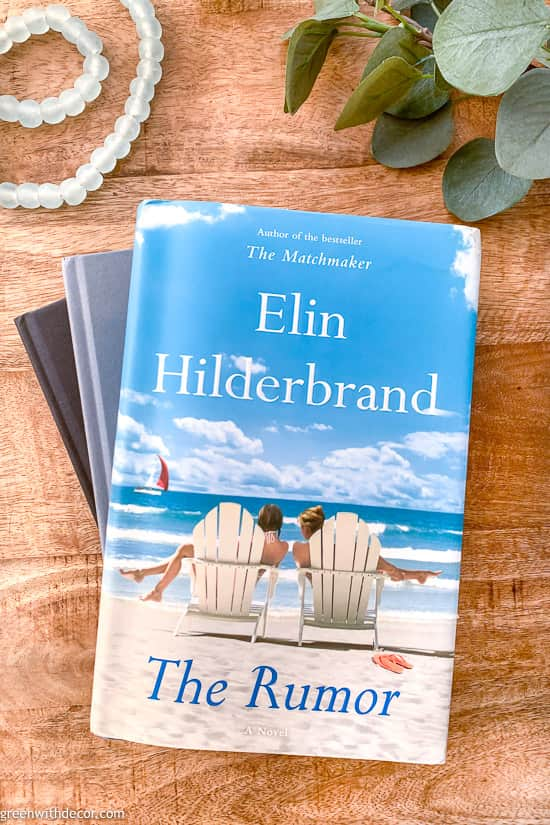 First up, let's chat favorite fiction books. I love beach reads and contemporary fiction.
If only we were really at the beach.
Just click the green titles or the images for more info!
This post contains affiliate links. This means if you click the link and buy something, I may receive a small percentage of sales at no extra cost to you.
1. The Rumor by Elin Hilderbrand
I love Elin Hilderbrand. Her books are just so good, and I almost always devour them in just a few days because they're hard to put down. (Also I read freakishly fast, I can't help it, always have, ha.)
My first Elin book I read was The Rumor, and it got me hooked. It focuses on two friends, Madeline and Grace. Madeline is working on a book, and Grace is working on her garden, with the help of a good-looking landscape architect. Both are married with teenagers, and everyone's lives are juicy enough to start a few rumors. This one is hard to put down!
2-4. Elin Hilderbrand: Paradise series
Book 1: Winter in Paradise
Book 2: What Happens in Paradise
Book 3: Troubles in Paradise
The Paradise series is one of my faves. It focuses on a woman named Irene who lives a great life with her husband in Iowa. Then she receives a call that her husband has been killed in a helicopter crash while away on a business trip on the Caribbean island of St. John.
Irene and her two grown sons travel to St. John, meet some of the locals and learn her husband has been living a secret life. It's so good! I don't want to give anything away so I won't say more, but you're going to want to get all 3 books at once so you're not left wondering what happens!
5. The Almost Sisters by Joshilyn Jackson
So good! The book focuses on Lela, who gets pregnant after meeting a guy at a comics convention, just as her stepsister's marriage blows up and her grandmother is dealing with dementia she's been covering up with the help of her best friend.
Lela visits her grandmother in the small town her family helped build in order to help take care of her and clean out the house. Then a secret in the attic comes out that changes everything. It's hard to put down!
6. All We Ever Wanted by Emily Giffin
This is a good one … and also terrifies me for the teenage years! It focuses on a woman who married into Nashville's elite who is raising a teenage son and a single dad working multiple jobs while raising his teenage daughter.
A photograph taken at a party quickly erupts into a scandal and intertwines the two families.
7. Big Little Lies by Liane Moriarty
I'm sure you've seen the HBO series by now, but I loved reading the book, too. The story focuses on a group of moms at an elementary school, including newcomer Jane who has a mysterious past.
All comes down to a surprise death at at school event that's referenced throughout the book.
8. Little Fires Everywhere by Celeste Ng
(Not to be confused with Big Little Lies, which is also a TV series staring Reese Witherspoon!) The Hulu series is good. It follows the book pretty closely, but there are a few differences.
The story focuses on a picture-perfect American family with four (yes, four!) teenagers in Shaker Heights, Ohio. Their world is changed when a single mom and her teenage daughter move to town – and into the family's rental home.
Another family in town adopts a Chinese-American baby, which leads to a custody battle that divides the town – and puts the two moms on opposing sides. There are a lot of intertwining relationships at play here, and it's a great book.
9. The Sunshine Sisters by Jane Green
This follows three sisters with very different personalities over the years who come back home to visit their once-famous actress mother who's been diagnosed with a serious illness.
Have any other favorite books to add? I'm always adding to my list.
You can see more of my favorite books (and support local bookstores!) on my Bookshop.org page here.
Remember to bookmark or pin this post if you want to save it for later!

Pin it!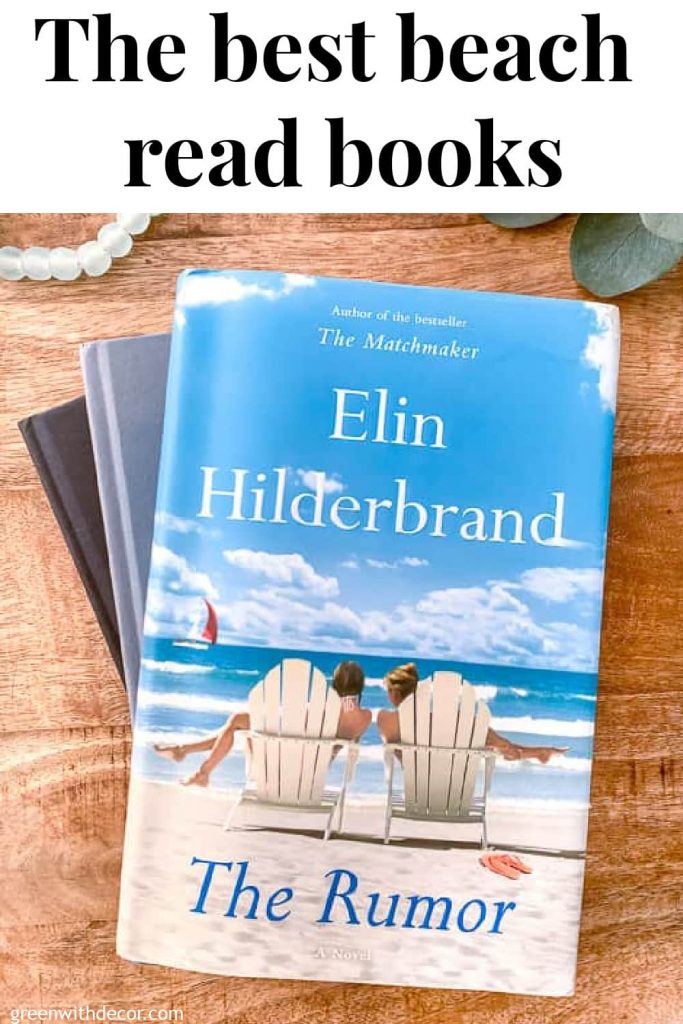 Want to read more posts like this?
Follow along: Get my emails | Facebook | Pinterest | Twitter | Instagram