Remember (several) months ago when I told you I was going to paint the banister on the stairs and get a new taller vase to give some height to the landing?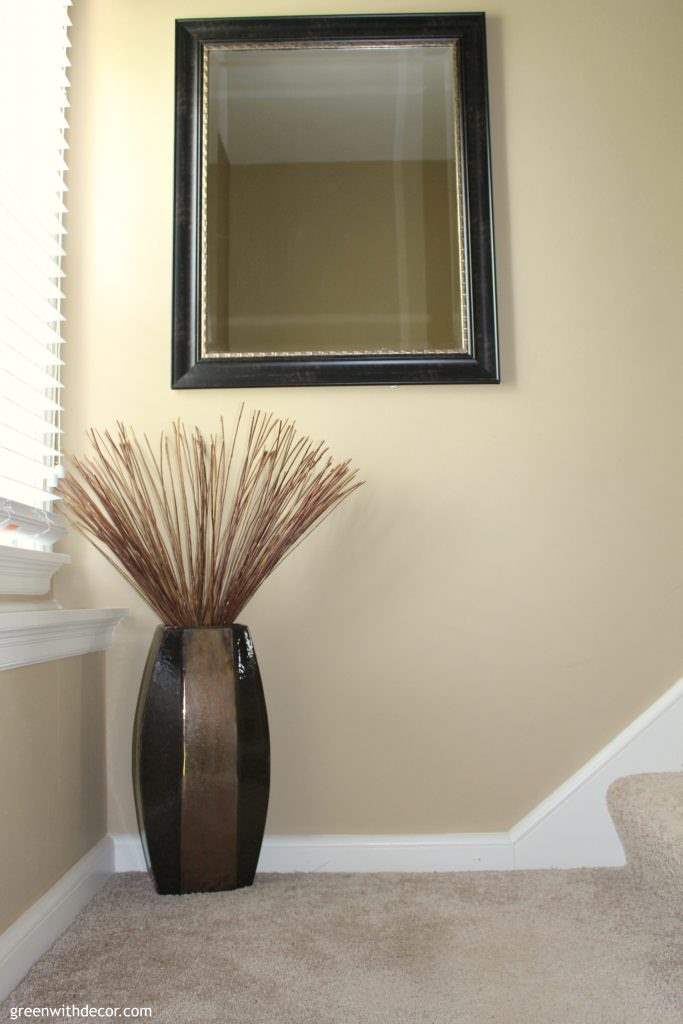 Well I painted the banister right away, but I haven't shown you guys the landing again yet because I can't find a tall vase I like that doesn't cost a million dollars! Believe me, I have LOOKED. They don't exist.
So I'm ditching the mirror/vase idea and going a different route.
My cousin and his wife have a gorgeous wood and metal wall gate on their landing, and I've always loved it. She got it at Hobby Lobby years ago though and no matter how much I search/stalk (tomato/tomahto) the aisles of Hobby Lobby, they just don't carry anything like it anymore.
Well nothing like online shopping to the rescue. I really love the look of the metal and wood together, don't you!? It's such a great way to add some texture to a big blank wall.
This post contains affiliate links. This means if you click the link and buy something, I may receive a small percentage of sales at no extra cost to you. 
Here are my favorite wall gate options. Click any of the images below for more info. (You may have to double click on mobile.)

Which one is your favorite?

If you want to save this post for later, remember to bookmark it or you can pin it here: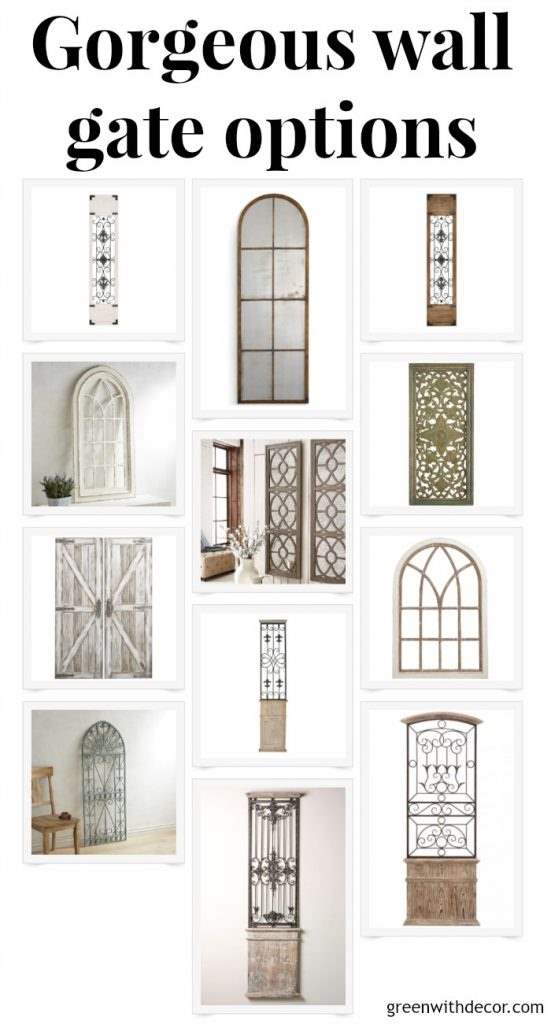 Want to read more posts like this?
Follow along: Get my emails | Facebook | Pinterest | Twitter | Instagram | Google+