This post is full of delicious Greek yogurt recipes, including Greek yogurt dips and Greek yogurt appetizers – perfect if you're trying to avoid mayonnaise or sour cream!
One of many things I didn't realize before I was pregnant was that you can't eat mayonnaise … which actually doesn't sound like that big of a deal, but do you know mayonnaise is in basically every party dip ever?!
So annoying!
Which means we've found a lot of Greek yogurt dips and Greek yogurt appetizers over the past several months. And honestly, they're so good, you don't even miss the mayonnaise, which is awesome.
(Beer on the other hand is something I DEFINITELY miss.)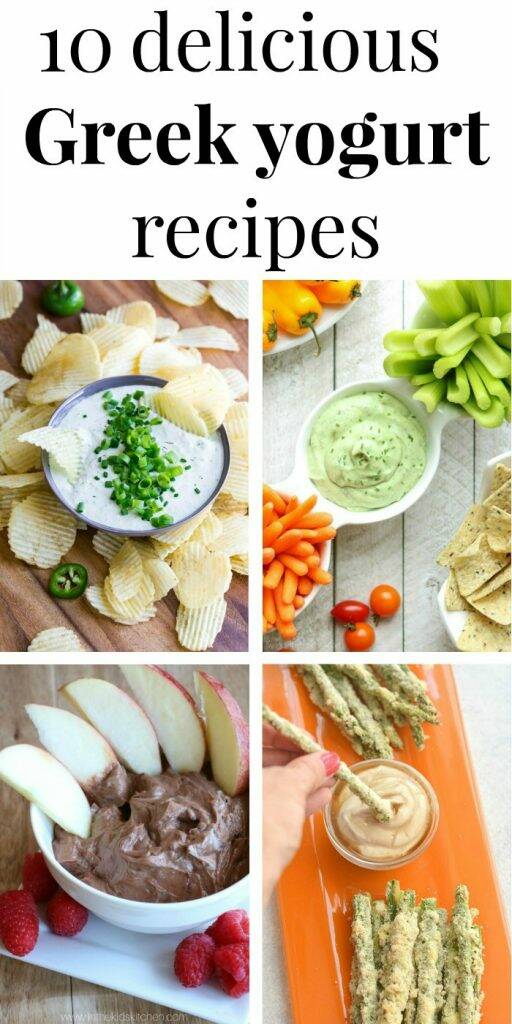 So I thought I'd share some of the delicious Greek yogurt recipes we've found along the way in case you're looking to avoid mayonnaise, too or just looking for new Greek yogurt recipes – all just in time for any Fourth of July parties you might be heading to tomorrow!
Obviously there are a million things you can't eat when you're pregnant, so if you're pregnant, too, check the ingredients lists on all of these before making any of them. 
And as a random side note, we've also started subbing in Greek yogurt in recipes that usually call for sour cream, and you really can't taste the difference (but get the benefit of less calories!).
Delicious Greek yogurt recipes:
*Please pin all images from the original source.*
Just click any of the green links below for the easy Greek yogurt recipes!
Jalapeno tzatziki dip by Peas and Crayons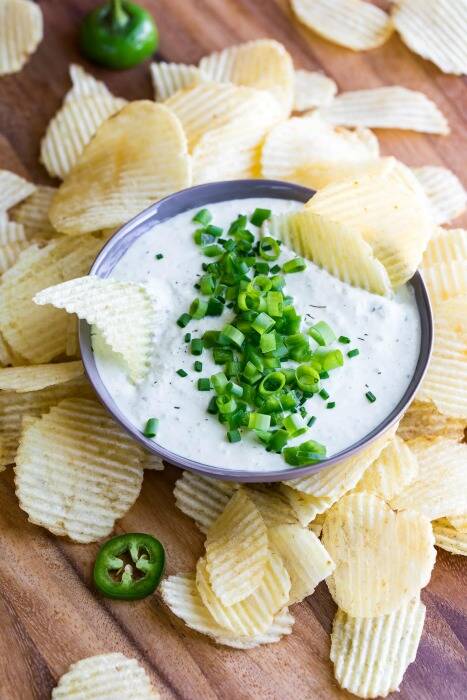 Avocado ranch dip with Greek yogurt by Two Healthy Kitchens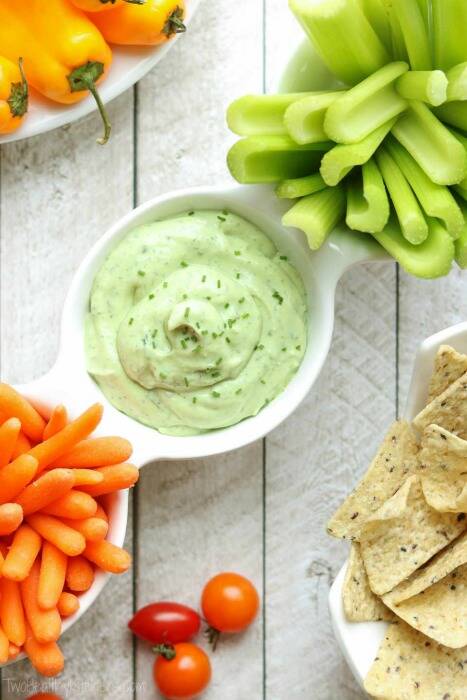 Greek yogurt whipped cream by Salt & Baler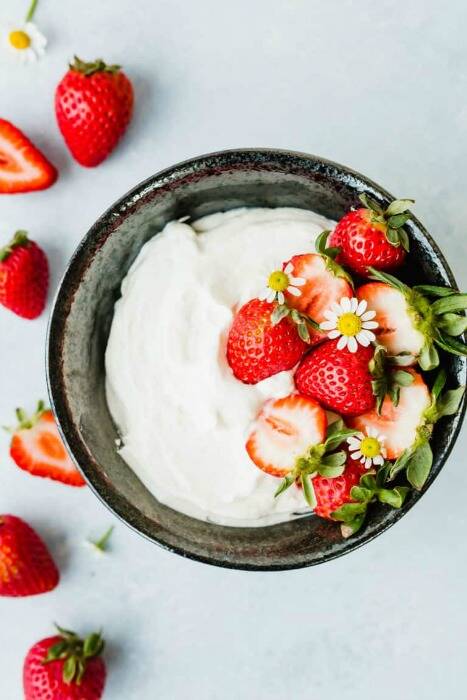 Spinach dip with Greek yogurt by I Heart Vegetables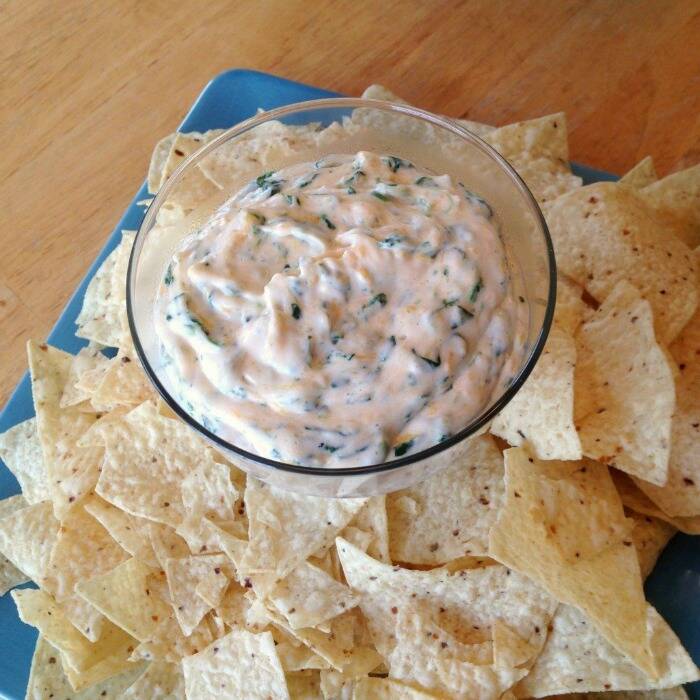 Yogurt hummus dip by Food Meanderings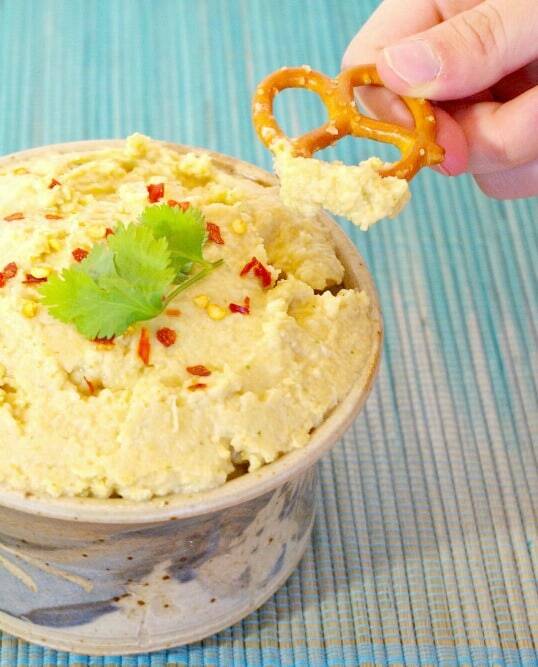 Chocolate fruit dip by In The Kids Kitchen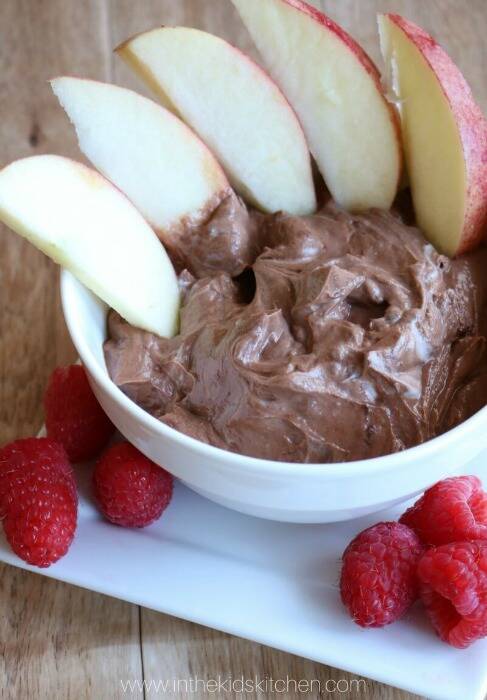 Caramelized onion and dill Greek yogurt dip by Chicken Scratch NY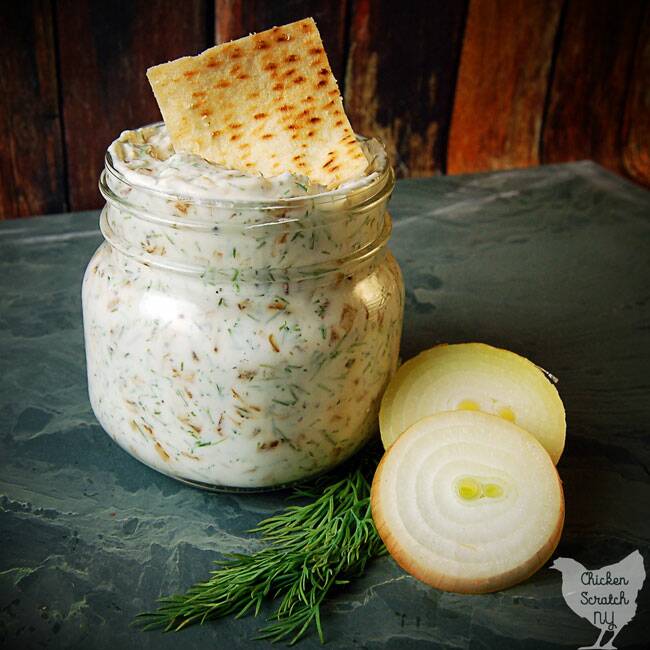 Peanut butter fruit dip by Midlife Healthy Living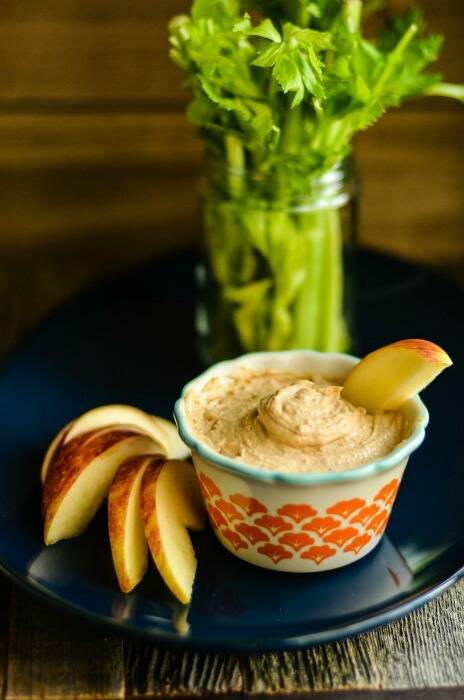 Almond crusted asparagus with soy yogurt by Skinny Fitalicious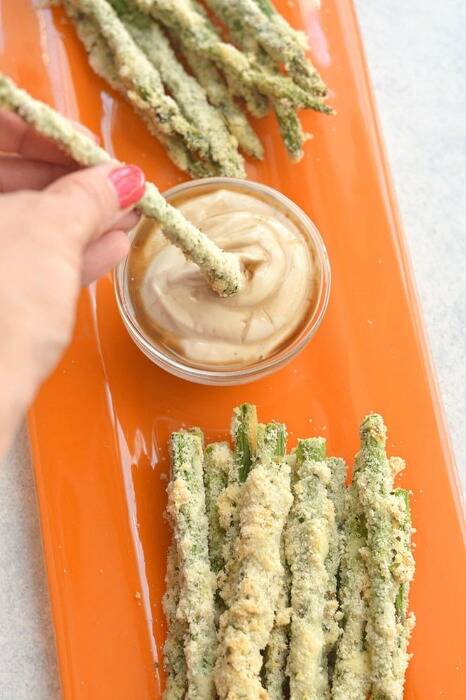 Homemade onion dip by Thrifty Jinxy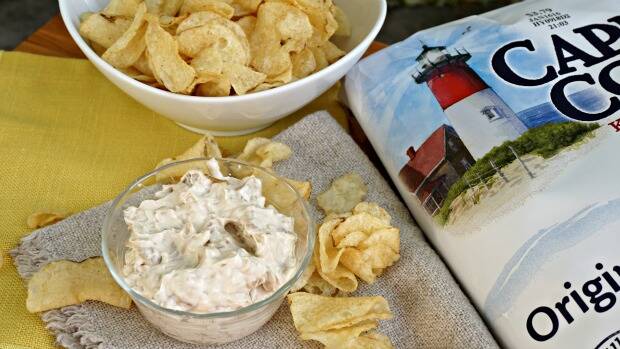 What other Greek yogurt recipes do you love?
For more recipes, check out this post:
Remember to bookmark or pin this post if you want to save it for later!

Want to read more posts like this?
Follow along: Get my emails | Facebook | Pinterest | Twitter | Instagram | Google+