Time to see the stained hardwood floors!
We had picked a Dark Walnut stain color for our Oak floors, which I loved! I couldn't wait to see it pop against our white kitchen cabinets and neutral Camelback painted walls.
Our contractor handled the staining for us. He sanded, cleaned and stained the floors before applying polyurethane on top.
When we came to see the floors, I was honestly disappointed. I thought they'd be darker, but the floors just would not take the dark stain.
If you're wondering, here's a post on how to stain wood.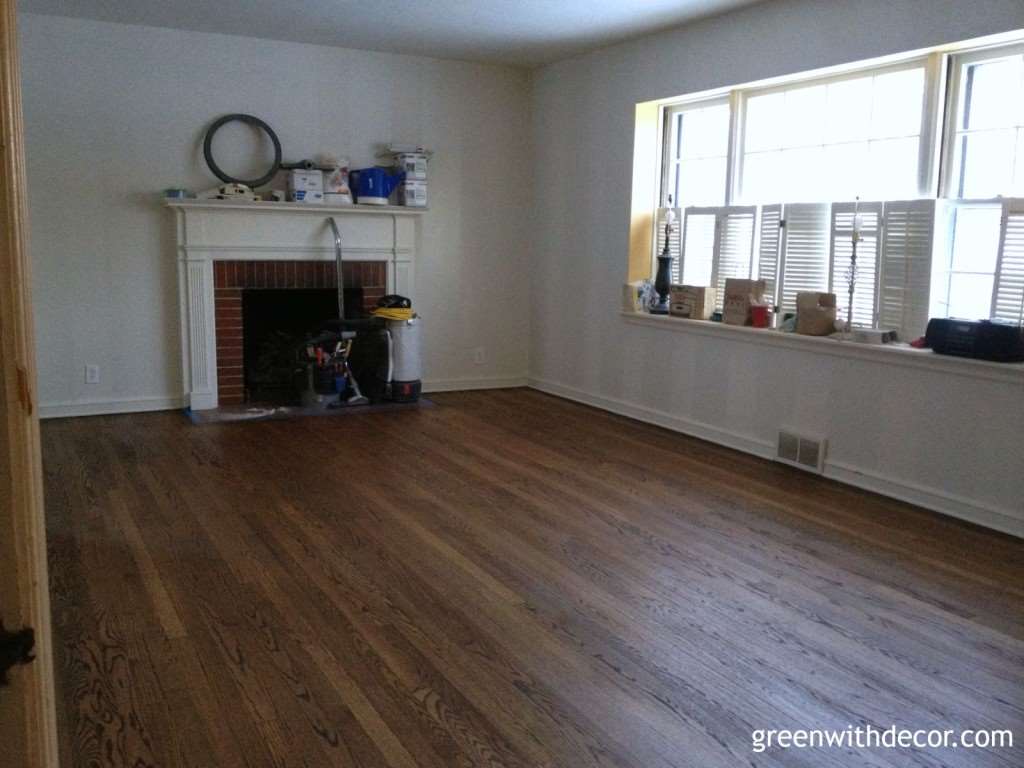 Yes, the floors were pretty.
But they weren't what I had envisioned.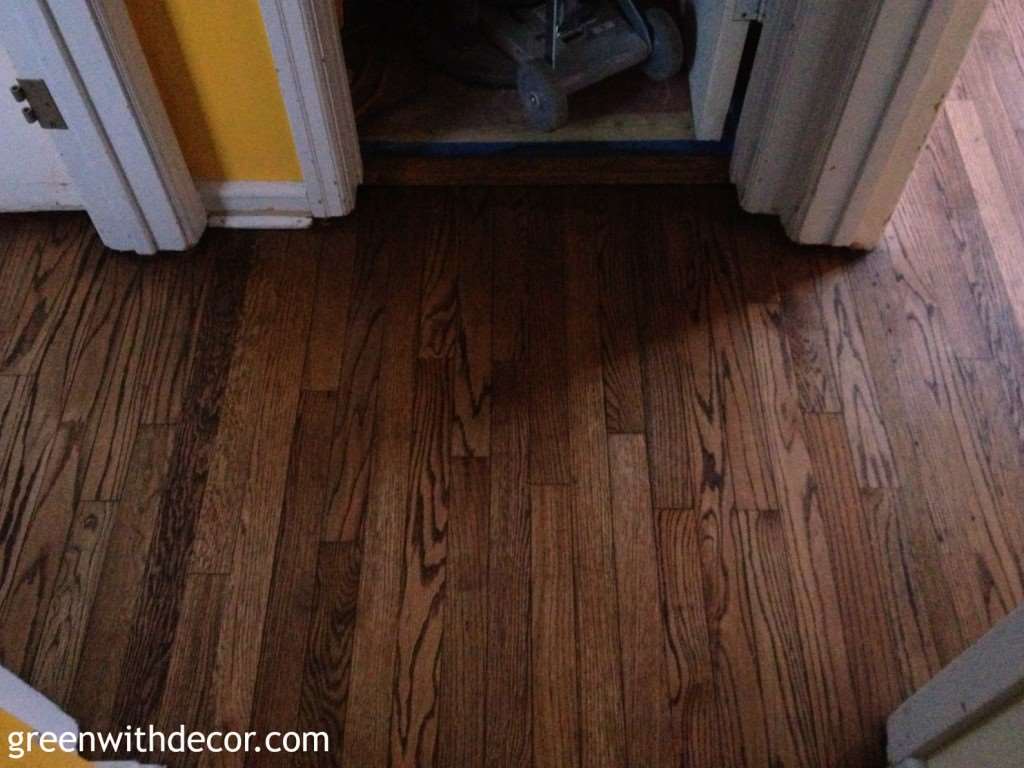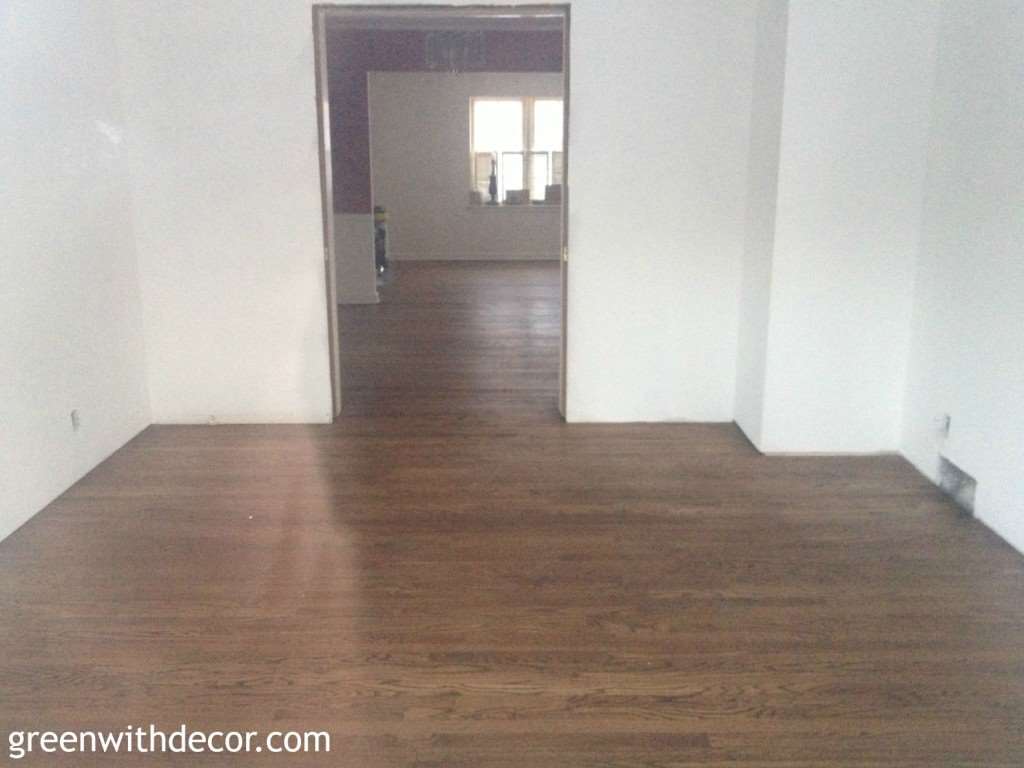 We covered our brand new cabinets so they wouldn't get any of the stain on them.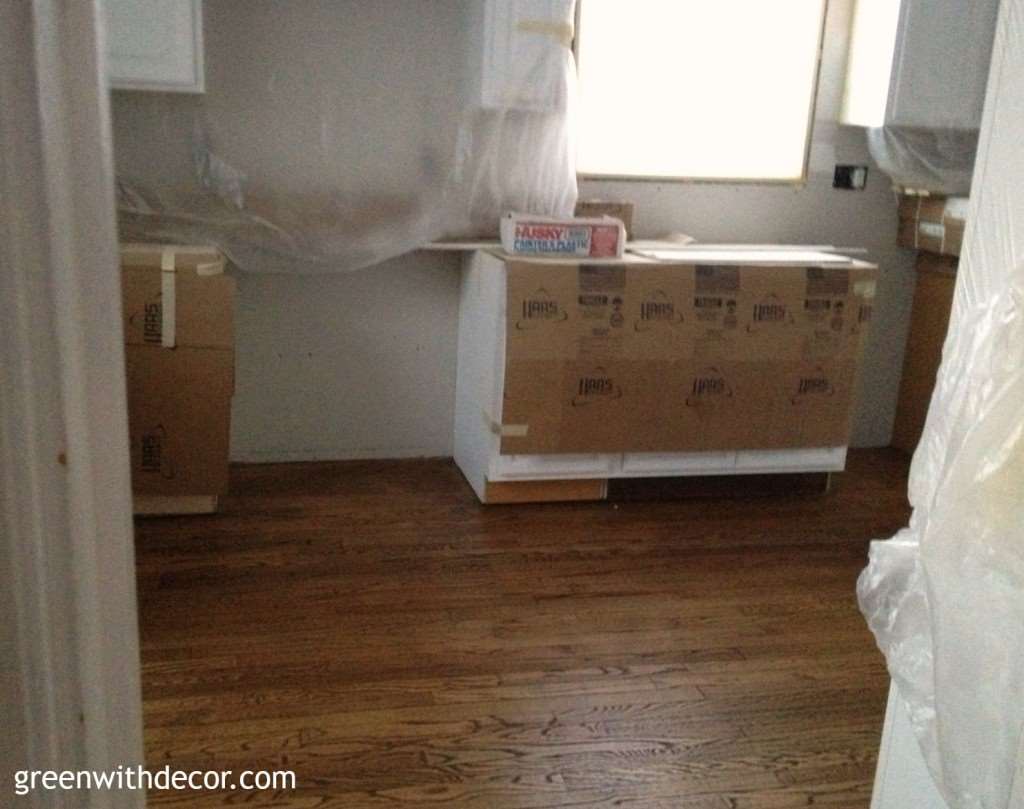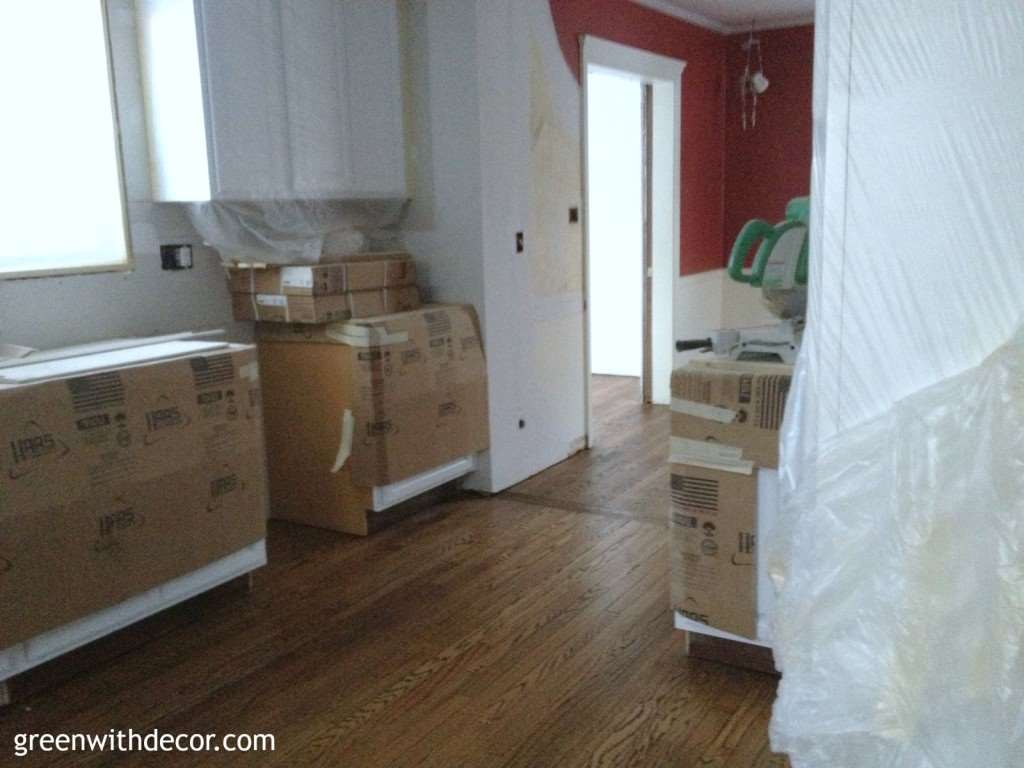 It was a bummer. But the rest of the renovation was coming together how I wanted, so this was just one setback. I could get past the floors, because I was still excited about the rest of the house.
One more thing on the hardwood floors
I've mentioned this before, the dining room hardwood floors were original to the house and the floors in the kitchen came from old hardwood flooring planks from a friend's cottage.
Reusing flooring was awesome, but we had to figure out a way to make the reused kitchen floor planks come together with the dining room original flooring.
Lining up the floor planks would pretty much be impossible. So instead, we lined two rows of planks perpendicular to the flooring. Here it is: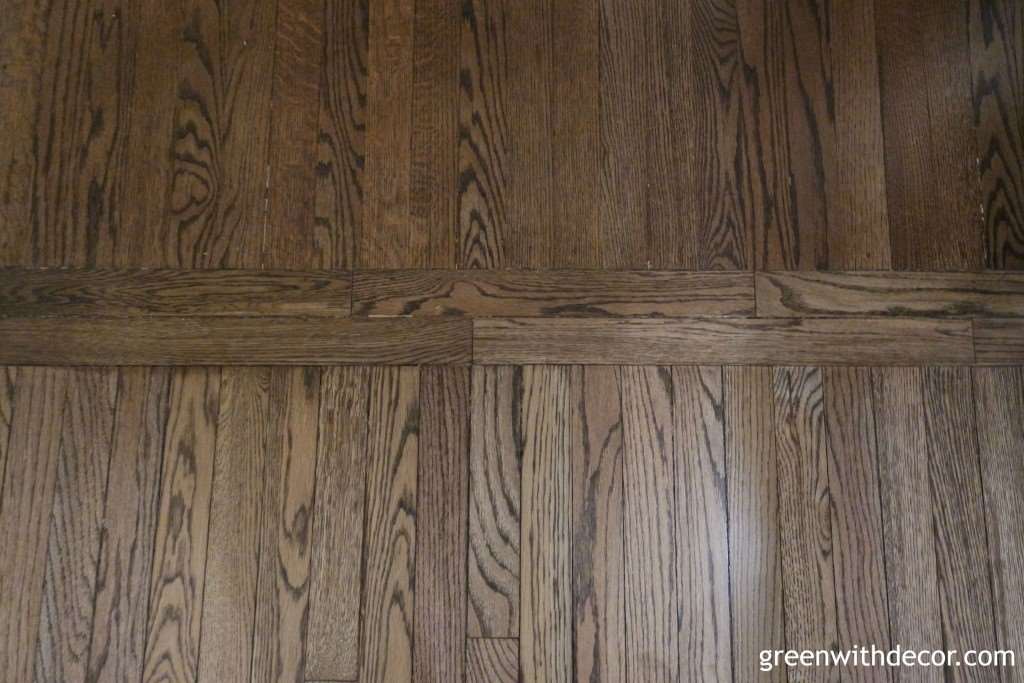 Planning your own renovation?
Download my Kitchen and Bathroom Renovation Checklists so you can easily keep track of each step. Click one of the options below.
If you're already an email subscriber, hop over to my free printables library to get your copy. 
If you're not an email subscriber yet, sign up here to subscribe to new blog posts and gain access to everything in my free printables library. 

Want to read more posts like this?
Follow along: Get my emails | Facebook | Pinterest | Twitter | Instagram | Google+