Disclosure: Best Canvas provided the canvases featured in this post. All opinions, images and love of decorating with family photos are 100% mine.
How many times have you heard design advice that says not to decorate with family pictures? A million, I'm sure.
At least I feel like I've heard it a million times.
But no matter how many times I hear it, I can't help but disagree.
I love having pictures of fun memories around the house, and I usually include a few family photos in a room when I'm decorating.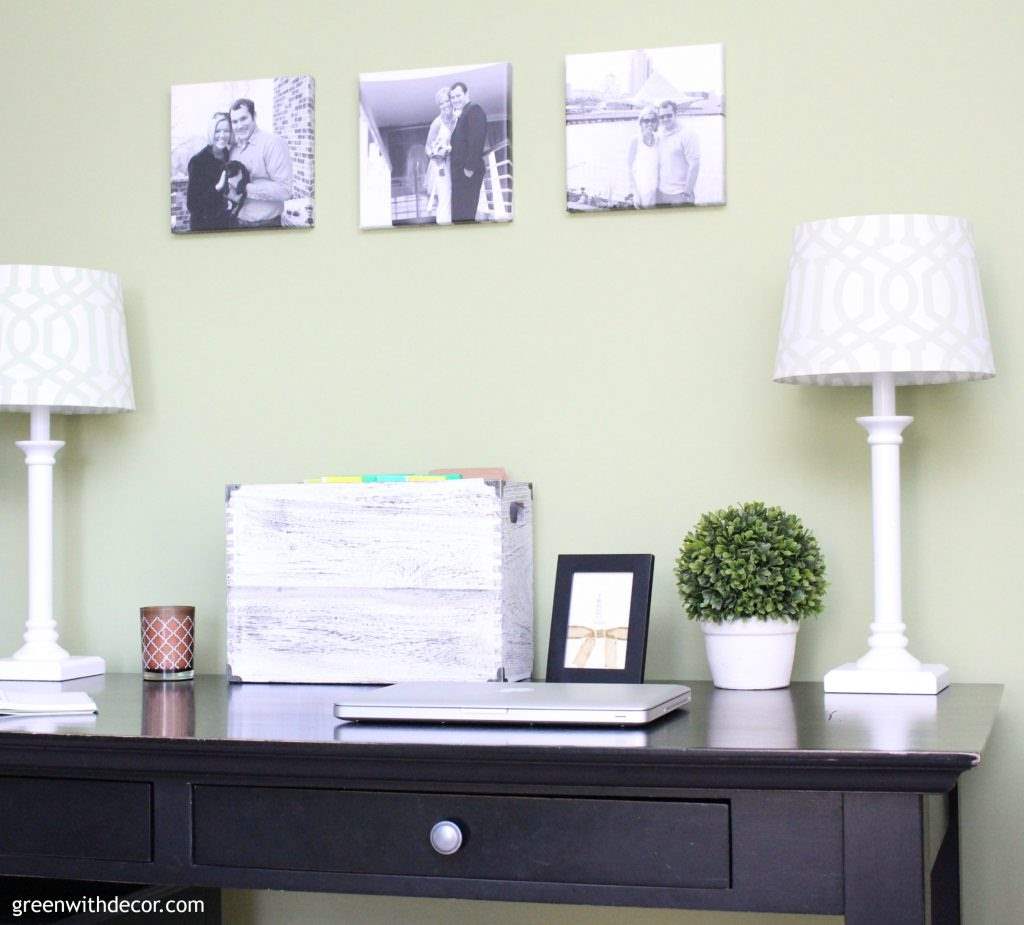 I say it's your house, and if you want to display a few photos of your favorite people, do it!
I wouldn't go overboard, but a few pictures on a table or a gallery all are the perfect way to remind you of fun memories with some of your favorite people.
There's no reason to hide all the pictures away in forgotten drawers (or not bother to even print any of them off at all).
I recently ordered a few photo canvases from Canvas Discount, sister company to Best Canvas.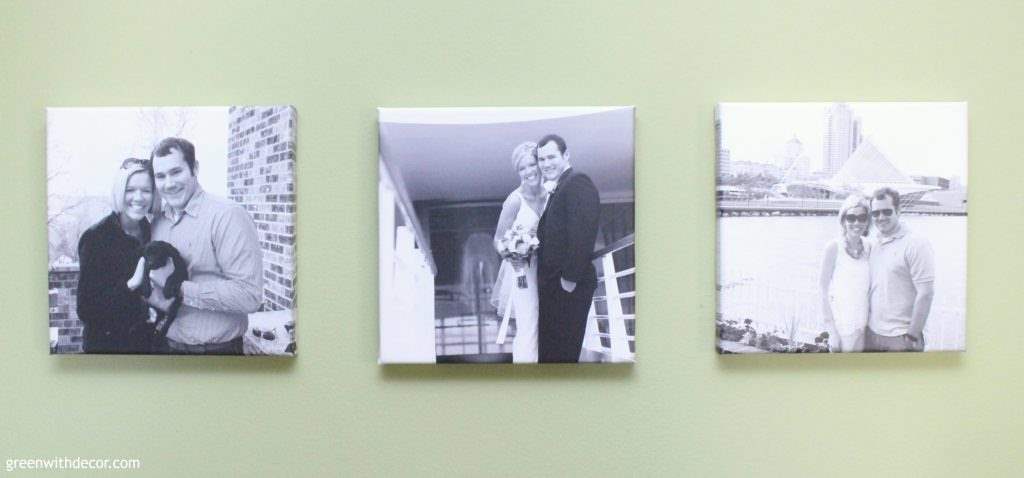 Aren't the canvases the perfect way to add a personal touch to decor without being cheesy?!
Plus I love the classic look of the black and white.
The hardest part was honestly deciding which pictures to print off!
I went with a few favorites:  the day we picked up Oakley, our wedding day,  a fun day downtown Milwaukee and our vacation in St. Lucia.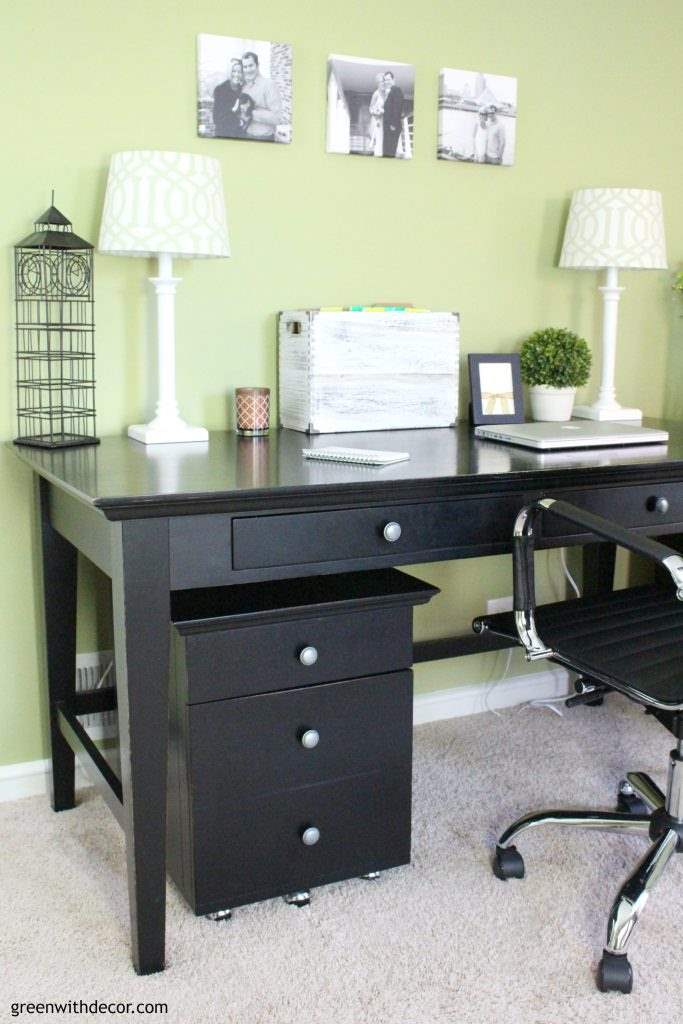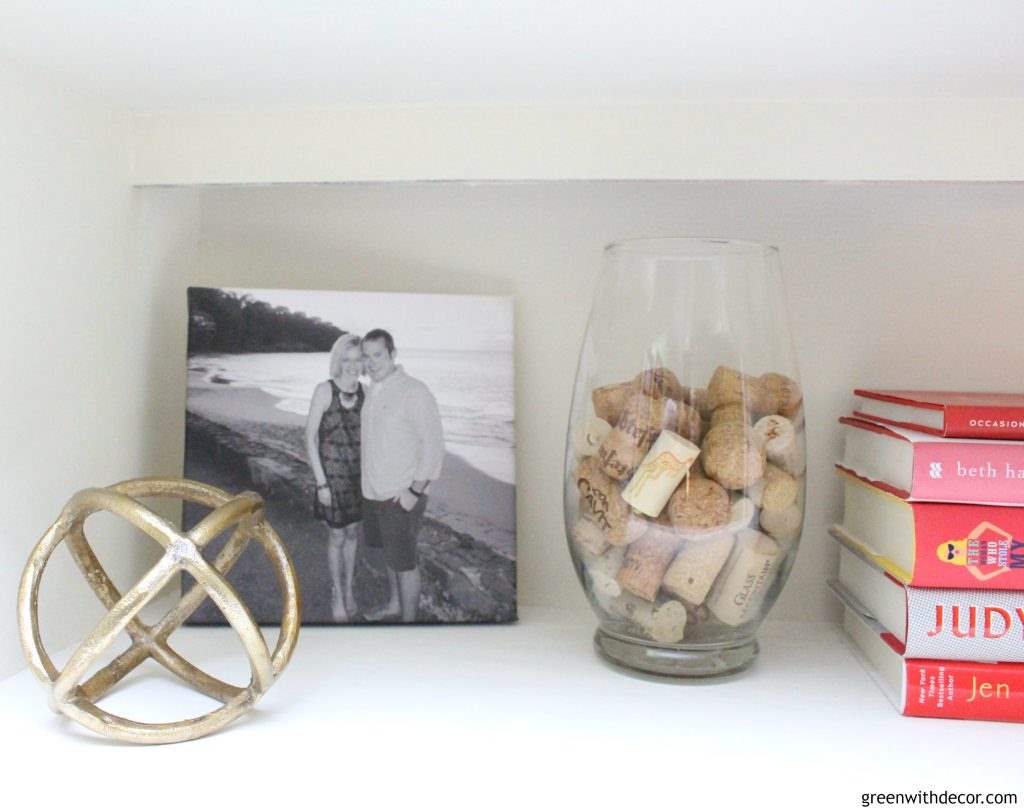 Canvas Discounts offers a bunch of sizes ranging from 8"x8" to 36"x48". I knew I wanted display the canvases in a grouping together so I didn't want anything too big. The 8"x8" frames are the perfect fun little size.
When you upload a picture to Canvas Discount, you can see the picture plus the four sides that will wrap around the wood frame.
You can adjust your picture within those parameters so you're able to get the part of the picture you want on the front of the canvas.
Here's a picture of the back of one of them so you can see what I mean: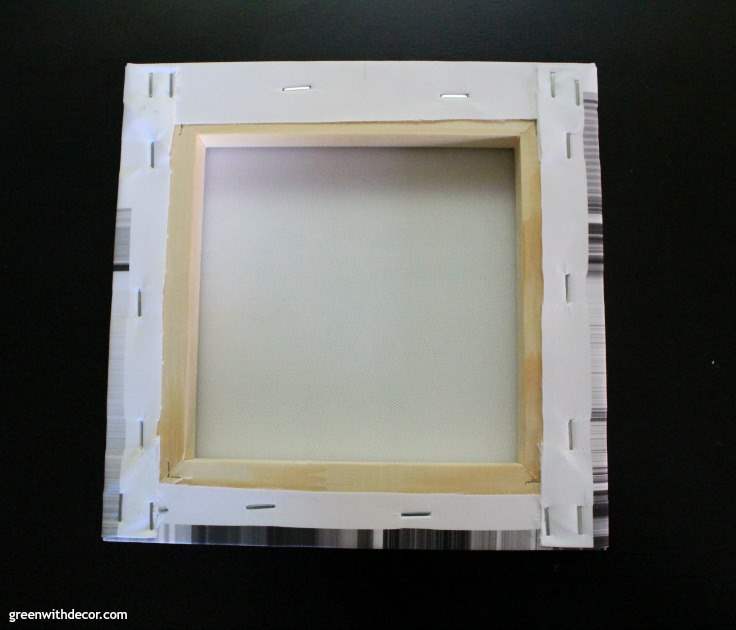 This post contains affiliate links. This means if you click the link and buy something, I may receive a small percentage of sales at no extra cost to you.
Do you believe in decorating with some family photos, too? Want some canvases for your own home? Or maybe for a Christmas present for someone special?
GET THE LOOK:
Since a popular question I get is "Where'd you get that?!," here are links to the same or similar sources:
You can see more wall decorating ideas here:

Want to read more posts like this?
Follow along: Get my emails | Facebook | Pinterest | Twitter | Instagram | Google+