Back to the kitchen demo! With the cabinets and appliances out of there, we were ready to finish demo-ing the room.
The most exciting part was knocking down the wall between the kitchen and dining room. Then we took a sledgehammer and started swinging!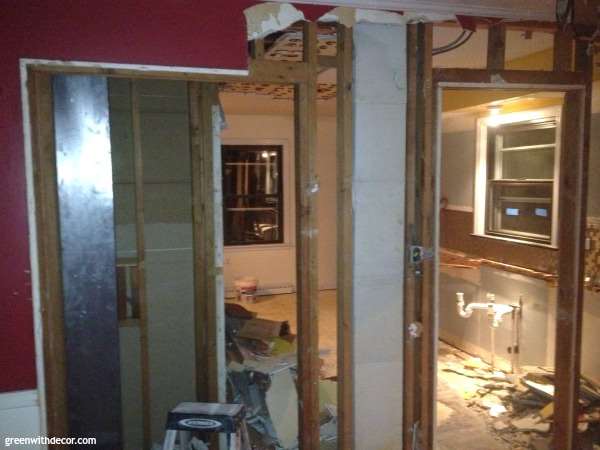 We worked to remove nails from the ceiling to help for future drywall installation.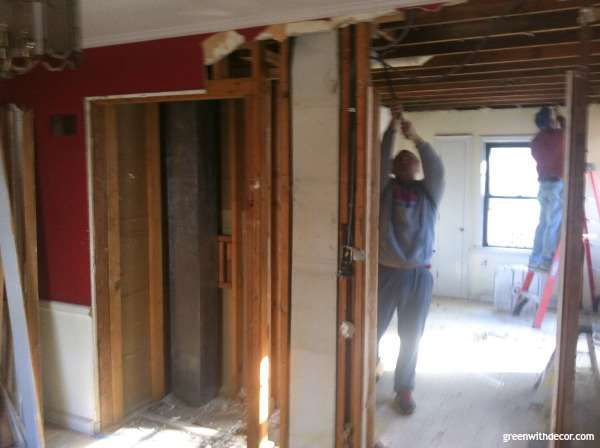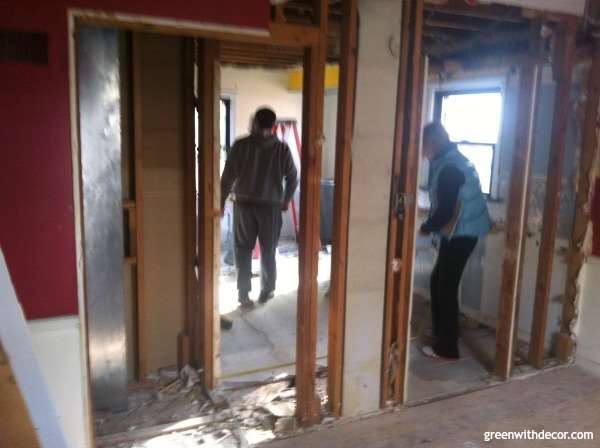 We removed the plaster walls, taking the room down to its studs. Because it's an old house, there wasn't any insulation in the walls. Next, we ripped up the old laminate flooring and the subfloor.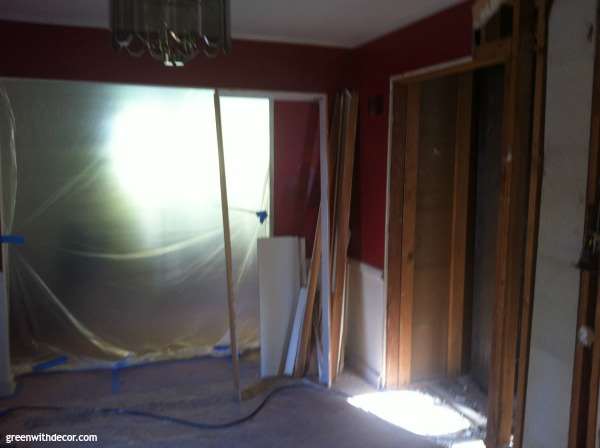 Then the whole wall came down! We used a Sawzall to get clean cut at the top. (Please excuse the poor quality iPhone pictures!)
The space was so much bigger already. We were really excited.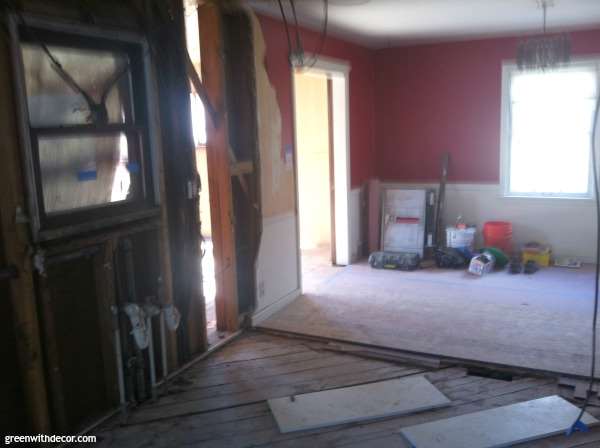 The silver air duct is where the old build-in cabinet used to be.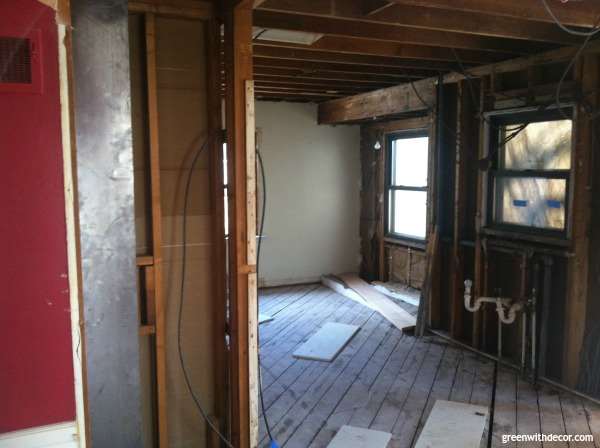 Here are 'before' pictures from the kitchen side and from the dining room side for reference.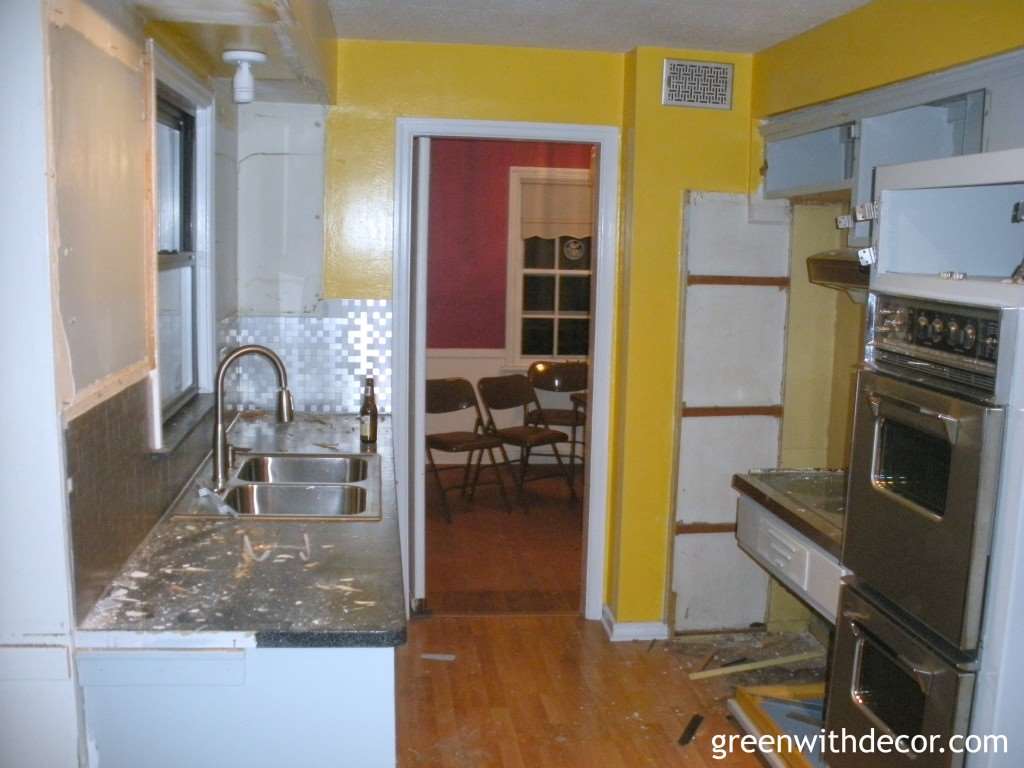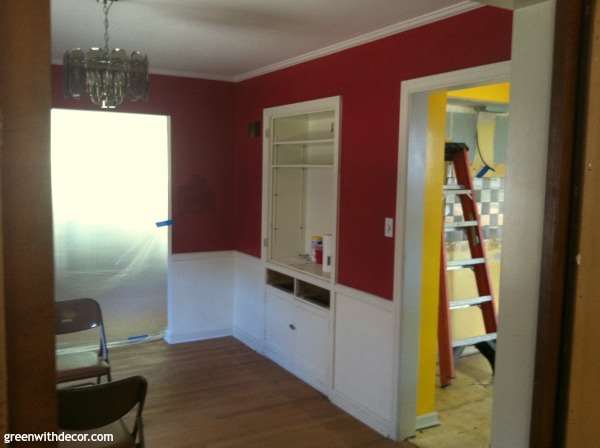 Have you knocked down a wall in your house? It's a lot of fun!
Planning your own renovation?
Download my Kitchen and Bathroom Renovation Checklists so you can easily keep track of each step. Click one of the options below to download them.
If you're already an email subscriber, hop over to my free printables library to grab a copy. You can grab the password to the free printables library from the bottom of any of my emails.
If you're not an email subscriber yet, sign up here and then you'll have access to everything in my free printables library – enjoy! It's my little way of saying 'thank you' to everyone who subscribes and follows along.

Want to read more posts like this?
Follow along: Get my emails | Facebook | Pinterest | Twitter | Instagram | Google+