Disclosure: The light fixtures featured in this post were provided by ParrotUncle. All opinions, images and love of pretty light fixtures and well-lit driveways are 100% mine.
For those who have been to our house, I have some really exciting news.
We finally have outdoor light fixtures that work! You no longer have to wander in the dark to your car if you're leaving our house at night.
This may not be exciting if you visit our house virtually via the blog, but if you've ever been to our house when it's dark out, this is really great news. My mom was thrilled. She wasn't so into walking to her car in the dark.
See, our house was such a fixer upper when we bought it.
We started with the kitchen, bathroom and family room renovations and then painted the whole house, refinished some of the old floors and got new floors and carpet for the rest of the house. It was so much fun and I'd really love to fix up a house again – but also, it's a lot.
So after all that, we kind of took a break to just relax and enjoy our house.
We did start on the patio and backyard over the summer. We made some great progress, but now that it's winter in Wisconsin, the rest of that project is on hold till the spring.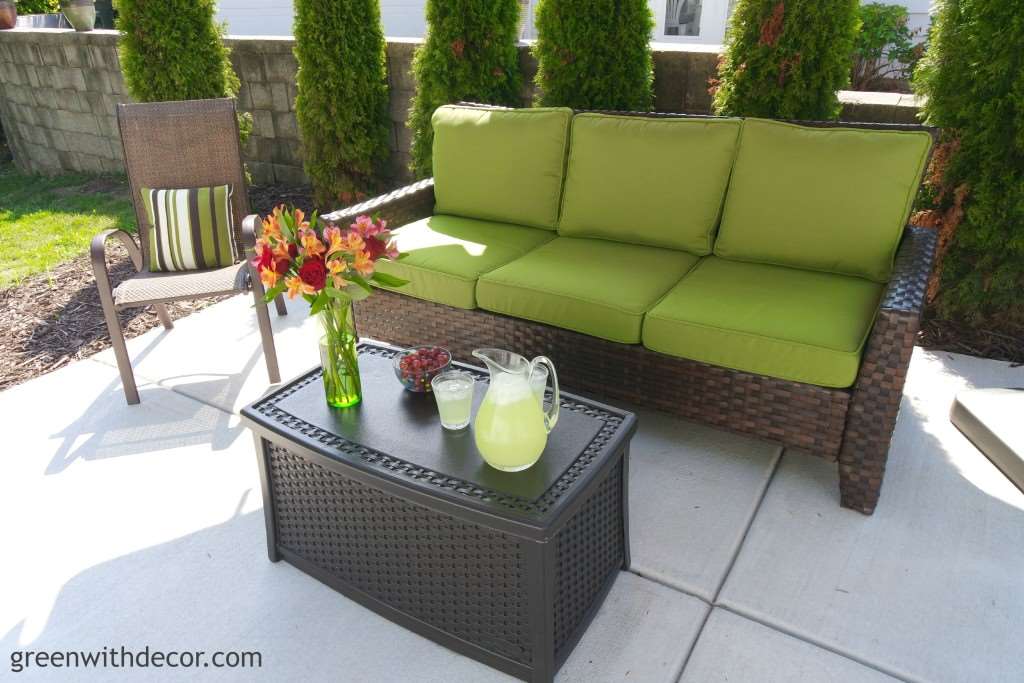 You know what house project we didn't touch at all in two years?
The outdoor lights by our front and side doors.
Yeah, that's kind of embarrassing.
When we bought the house, the old owners had light fixtures by each of those doors, but they were old and rusty and kinda worked some of the time. Just what you want in outdoor light fixtures, right?
A few months after we bought the house, they pretty much stopped working altogether so we just did without outdoor lights.
I'm not advising this at all. Walking into your house by yourself when your driveway is dark is a bit creepy.
Luckily our awesome next door neighbors have plenty of outdoor lights, one of which is on a motion detector that picks up movement in our driveway. So nice of them, isn't it? That probably greatly contributed to our procrastination of getting outdoor lights of our own.
Plus during the summer when it's light out later, we tended not to notice as much.
But when daylight savings time hit this year and it was dark every day when we were coming home from work, I decided we needed to get our act together. We needed new outdoor light fixtures and to fix whatever the wiring issue was that was preventing the old outdoor lights from turning on.
We picked the Vintage Industrial Style Iron Bar and Glass Shade Wall Sconces from ParrotUncle, and I love them! ParrotUncle has a lot of affordable lighting fixtures, and they offer free shipping (on orders over $50) and returns.
I've been admiring this light fixture style for a while. I like the iron and glass look. But we didn't really have a good place for them in our house.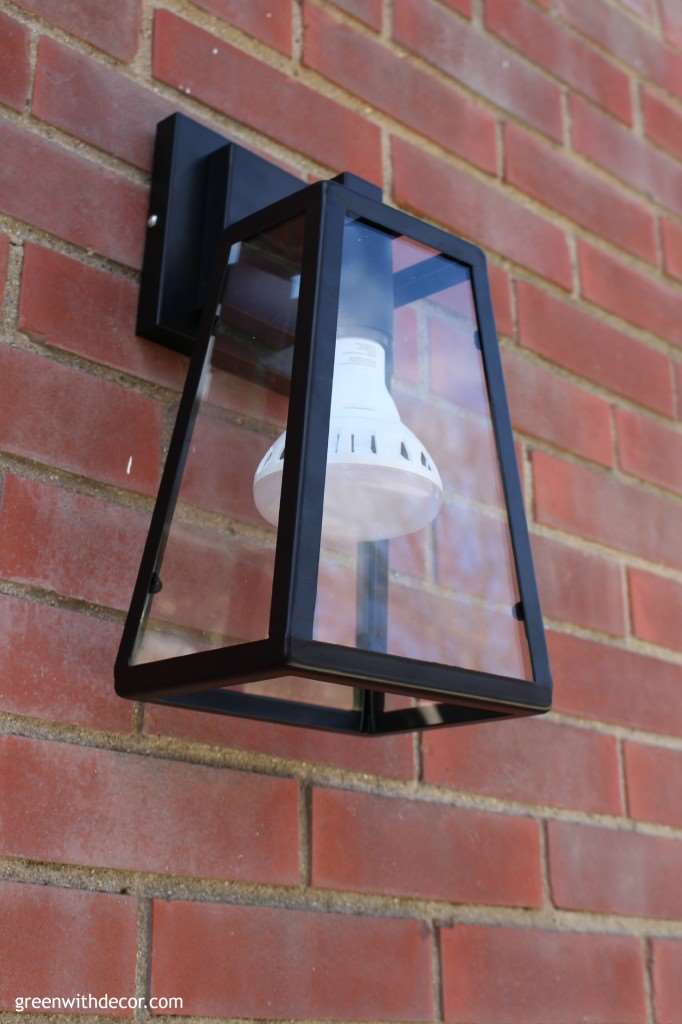 I knew these lights be perfect for outside.
I'm usually really into before and after pictures, but I don't have pictures of the old lights. (I know, bad blogger practice.) Just picture old rusty lights.
We had a wiring issue, which I won't pretend to know anything about. Kalen fixed it.
Each light took about 20 minutes to install, quick and painless!
Here they are at the front and side doors. Don't they look great?!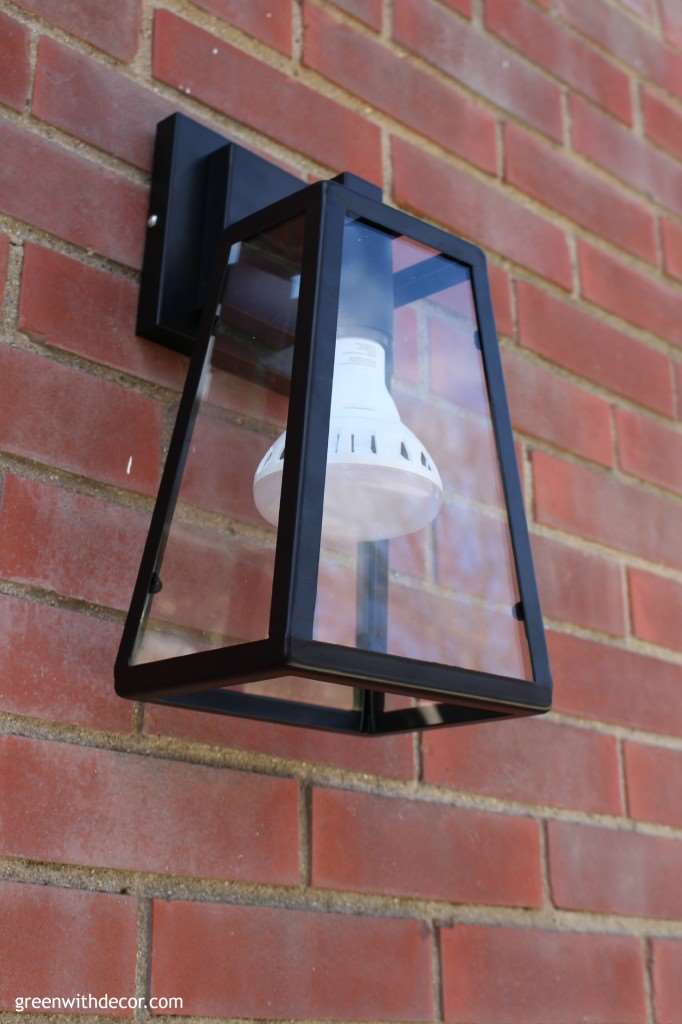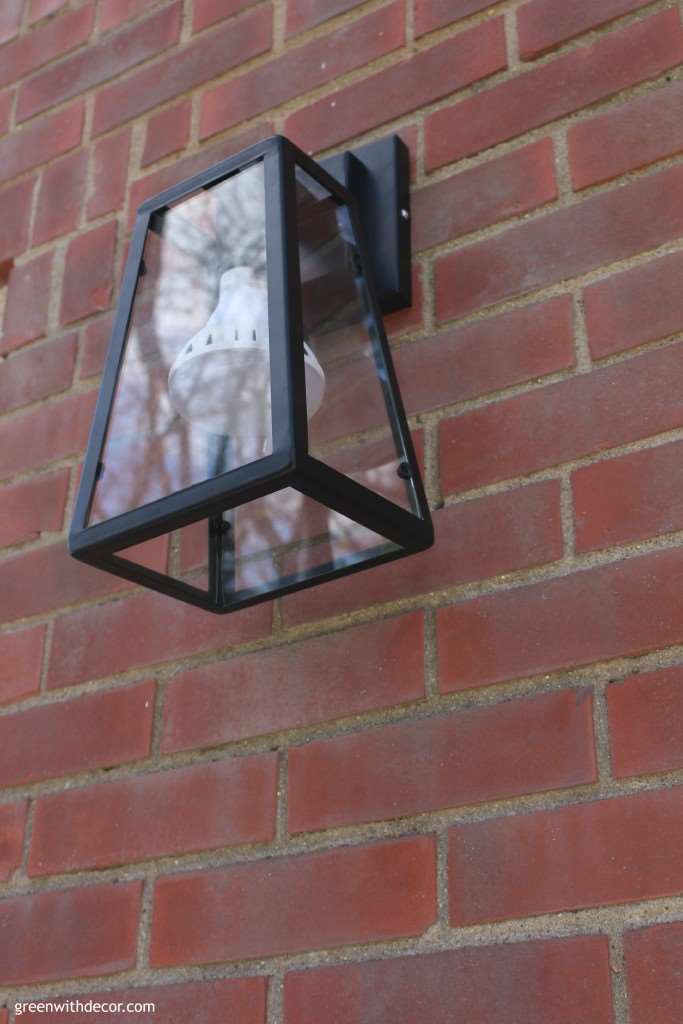 I love the lights from every angle. They have a modern look without being over the top.
It's funny how you get used to your driveway always being dark and then all of a sudden you're a normal house with normal outdoor lights!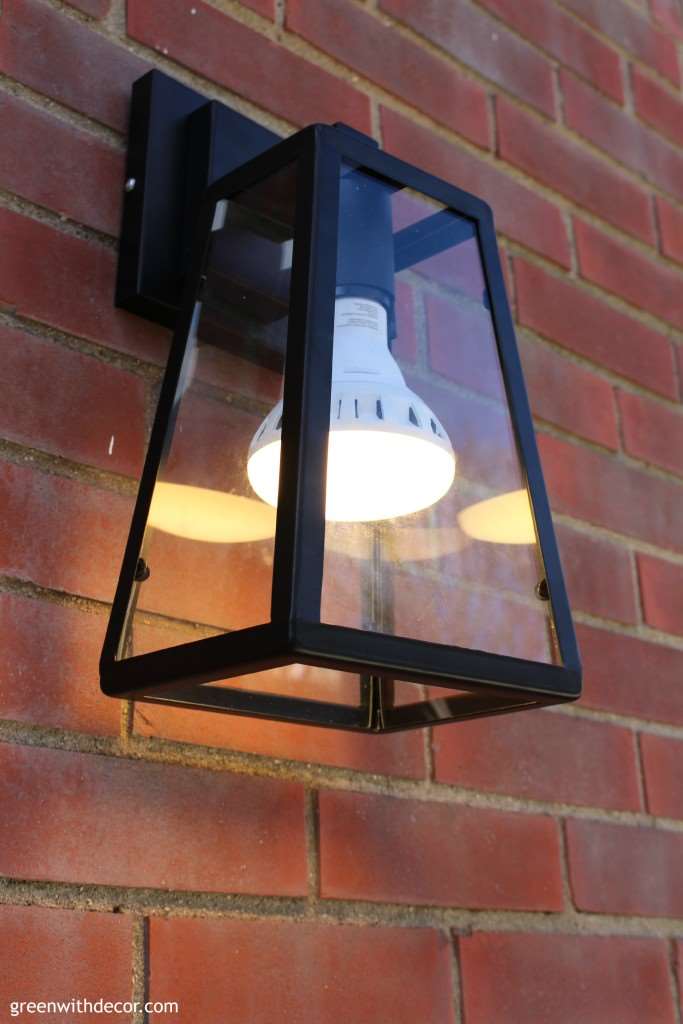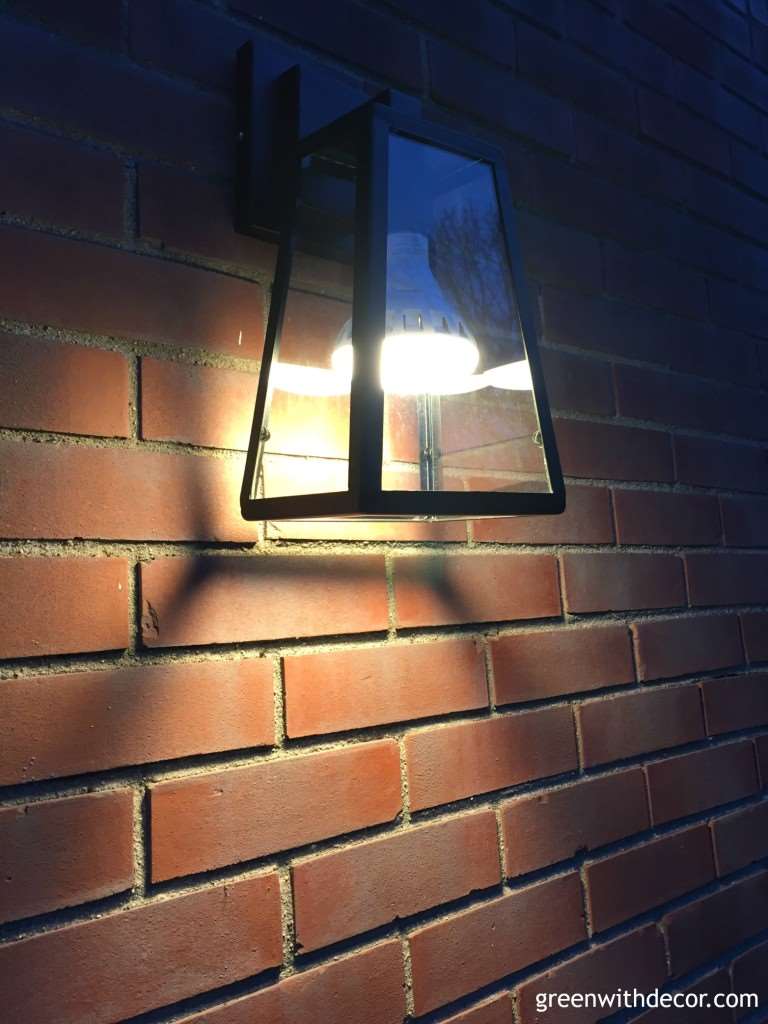 What house project have you procrastinated on? (We can't be the only ones …)
For more outdoor projects, check out these posts:

If you want to save this post for later, remember to bookmark it or you can pin it here: 
Want to read more posts like this?
Follow along: Get my emails | Facebook | Pinterest | Twitter | Instagram | Google+