Along with Baby H who should be joining us later this month, we have some other news that's been going on behind the scenes over here …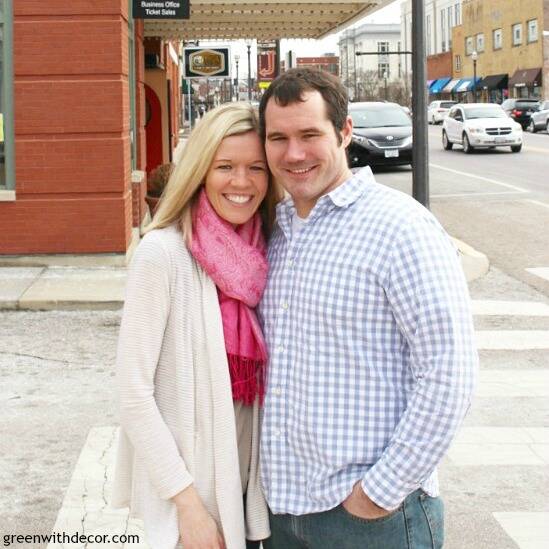 We're moving!
Kind of.
We're out of the rental house and living with my parents. We have renters living in our Milwaukee house, and we'll move back in once they're out.
Yes, we also have a newborn coming soon. (Any day!)
We might be a little crazy.
It happened kinda fast, sped up by the fact that my due date is quickly approaching, and we had a few things to coordinate (Kalen's job/landlord/renters/movers/etc.) or I would have blogged about it sooner!
I have just a few projects left at the rental house I want to share with you guys that I'll be posting in the next few weeks.
This post contains affiliate links. This means if you click the link and buy something, I may receive a small percentage of sales at no extra cost to you.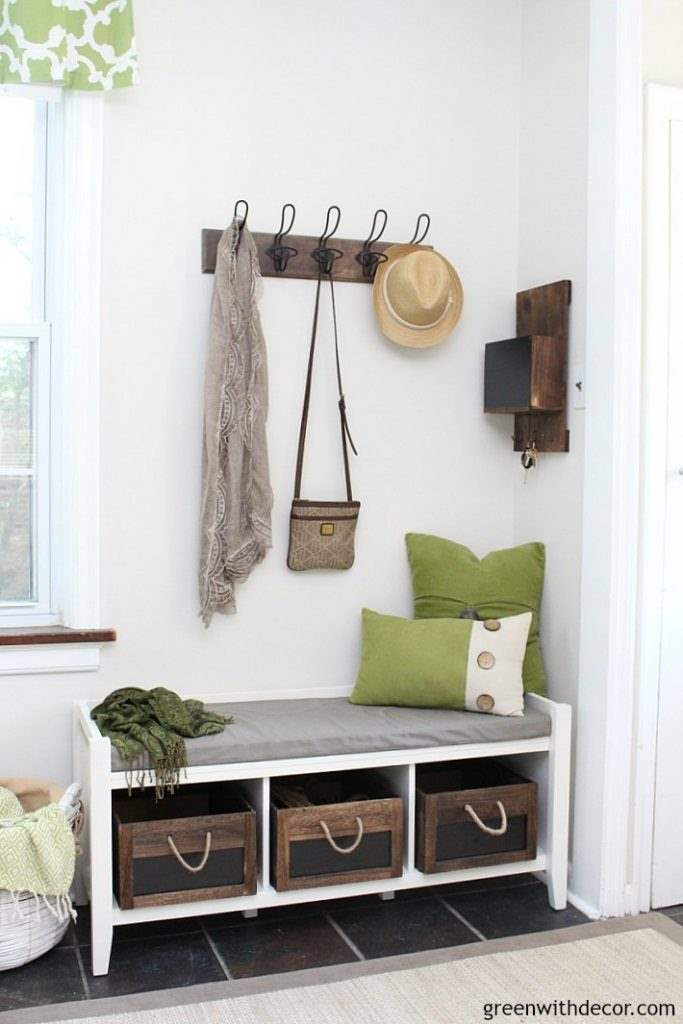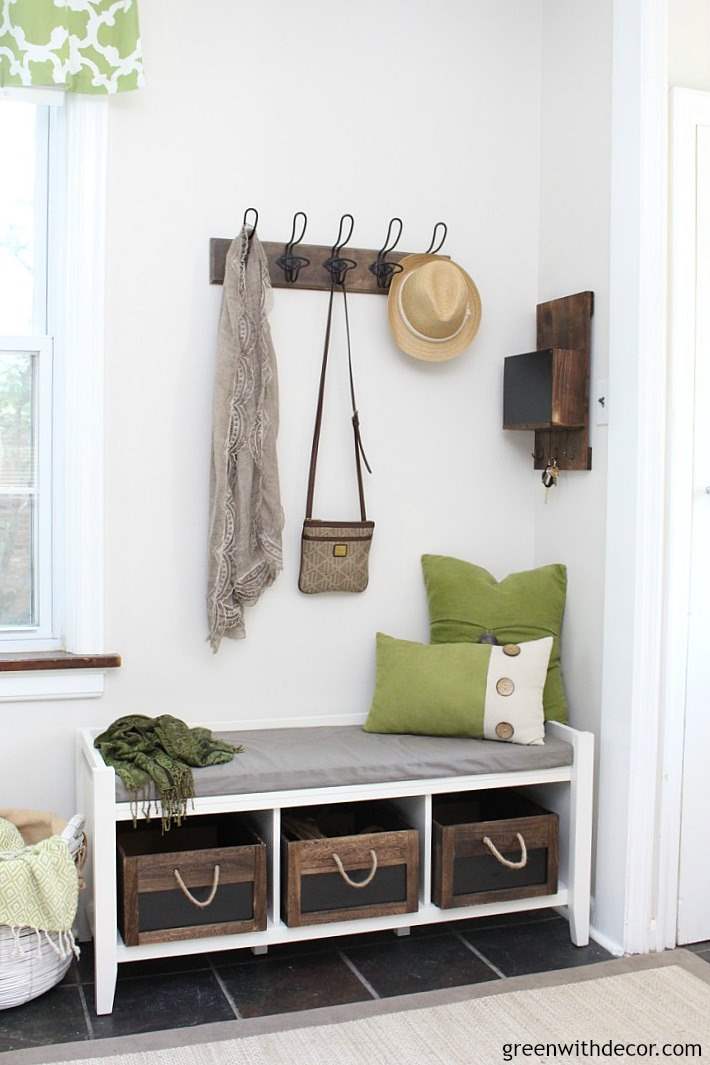 GET THE LOOK: Hooks | Brown scarf |Green scarf | Wood message center | Bench | Wood crates | Rug | Pillows: Big and small
Starting mid-August through sometime in November, I'll be posting mostly once a week (typically on Tuesdays) instead of the usual two posts per week so I can enjoy a maternity leave with Baby H.
I've been busy over here getting projects done ahead of time (along with the awesome help of Kalen and my mom – third trimester exhaustion is no joke) so I have plenty to share with you guys this fall as we spend time with Baby H … and move back into our house.
And back to this beautiful white kitchen we've missed so much!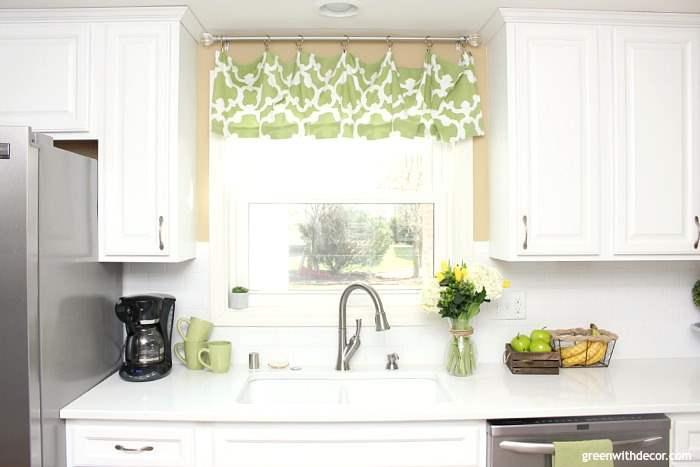 We're not sure on when exactly we're moving. Our renters have been awesome, and we are soooooo happy we have our house to move back into. I can't imagine trying to house hunt right now with everything else we have going on.
The renters are finalizing their next steps, and then we'll move back in this fall as we figure out life with a newborn.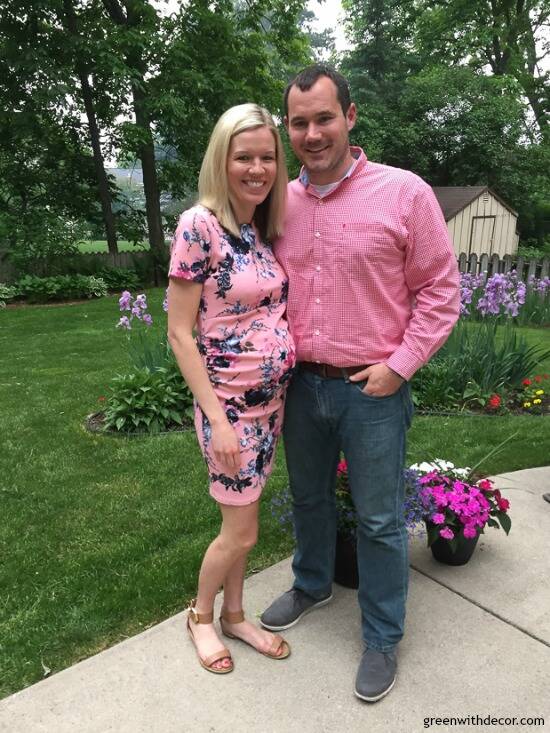 We have SO many projects swirling around in our heads we want to tackle at our house. We'll see how it all goes as new parents!
First up will be the nursery (in what was our home office), which explains why we haven't started a nursery for those who have asked! 🙂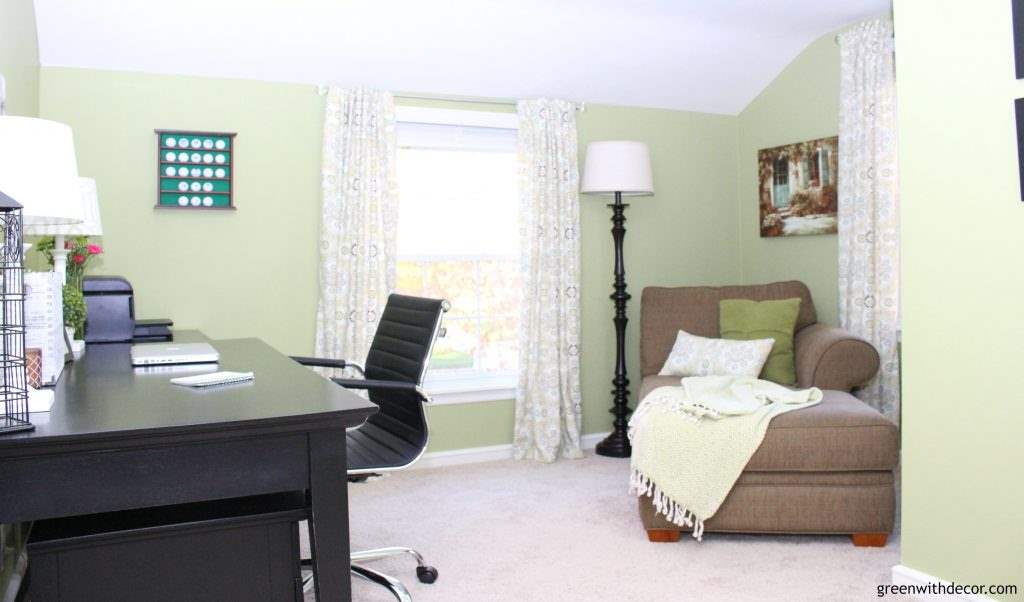 GET THE LOOK: Curtains | Lamp | Lampshade | Green blanket | Green pillow | Chaise
In the meantime, we can't wait to meet Baby H! I read something the other day that said most months are 30 days long, except the last month of pregnancy which is approximately 13,000 days – so accurate. I. Am. Ready.
And let's be honest, I'm also looking forward to that first post-pregnancy beer!
Thanks as always for reading and following along! This blog wouldn't be possible without you guys!
We'll be sure to share an update on the blog, Facebook and/or Instagram once Baby H arrives!
Remember to bookmark or pin this post if you want to save it for later!


Want to read more posts like this?
Follow along: Get my emails | Facebook | Pinterest | Twitter | Instagram