Disclosure: The hammock and hammock stand in this blog post were provided by DFO Home. All opinions, images and love of hammocks and relaxing are 100% mine.
Oh, fall. I love this time of year, but it's hard to let go of that summer feeling, isn't it?!
We had a great summer. We've had fun getting our backyard together, and it was so nice to have some weekends at home to enjoy it and not be rushing off all the time.
This year, Kalen and I decided to hold on to that summer feeling a bit longer. We worked hard to turn our backyard into a place we can relax, and the weather is still warm, so why not enjoy the backyard as long as possible?
Exactly.
With the fire pit out there, we have no plans to put the outside furniture away anytime soon.
In the spirit of enjoying the backyard for several more weeks, we're making a point to try that whole relaxing thing more often.
I'd say Kalen has it down, wouldn't you?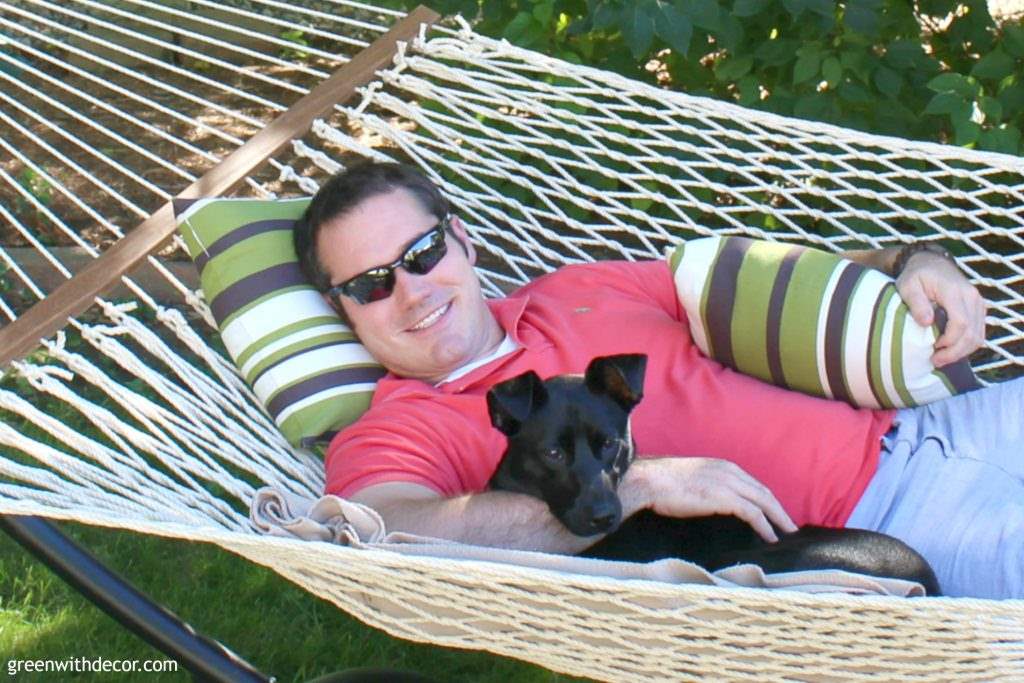 Oakley, too, of course, since she has to get involved in whatever we're doing.
I hinted on Instagram recently that we got a new surprise for the backyard. Isn't this awesome?! Nothing will force you to lay down and relax like a hammock in the backyard calling your name.
The hammock and hammock stand are from DFO Home. They have so many great hammocks, I had trouble deciding what to get. I decided on a Hatteras Hammock.
Our hammock is wide (60 inches), which means it's super comfortable. Even when Oakley invites herself up to join us.
It's made of DuraCord rope, which doesn't absorb water so it dries quickly after it rains. I love that!
And how pretty is the wood bar?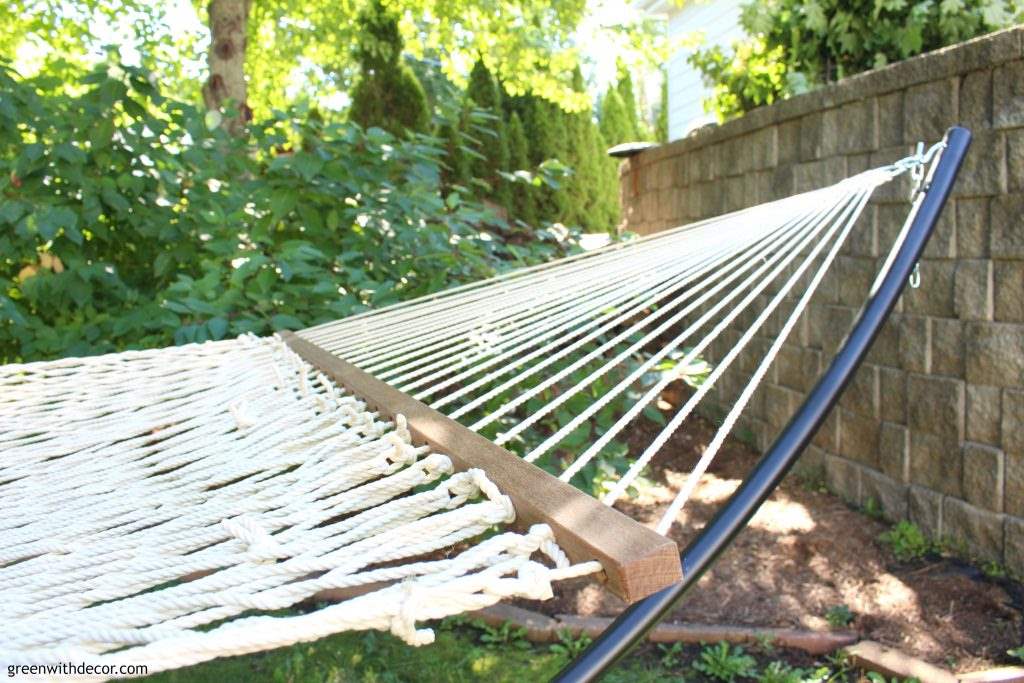 I like the sleek look of the black stand, too.
It's the perfect place to relax and enjoy the backyard.
Kalen may or may not have looked at me like I was crazy when I put throw pillows on our outdoor furniture last year. (Please, can you ever have enough throw pillows? I don't think so!)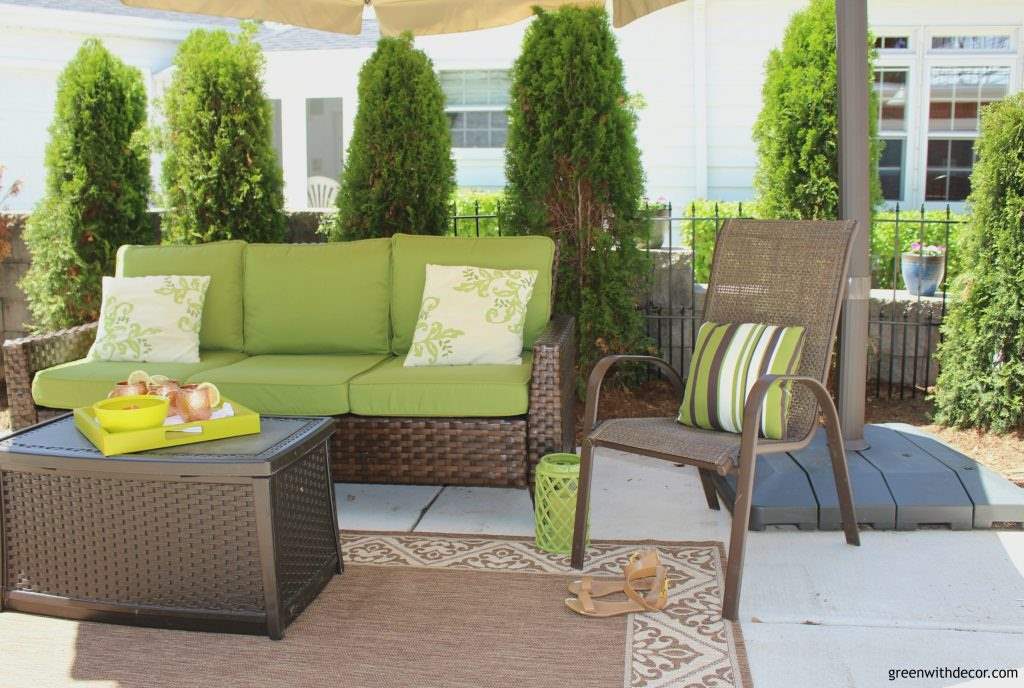 Turns out, he's a fan of the throw pillow outside … They spend way more time on the hammock than they do on the other outdoor furniture these days. Interesting, huh? 🙂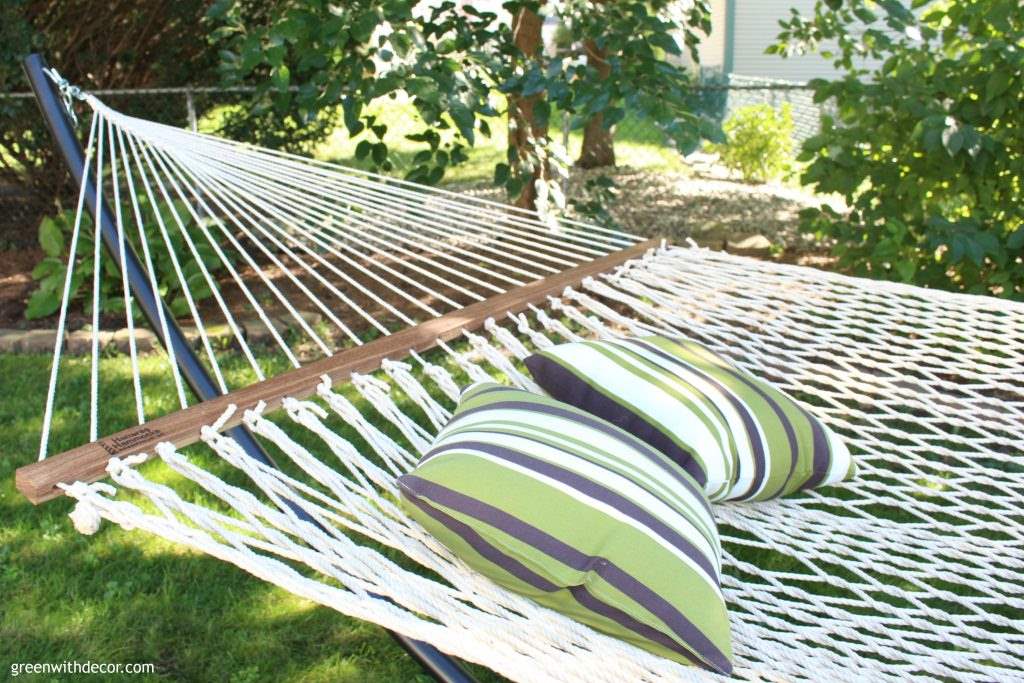 We've had the hammock for about a month, and I'm not kidding when I say it's been in at least four different places in our yard.
Our yard isn't big. We just love the hammock that much.
Sometime it's nice to lay in the sun …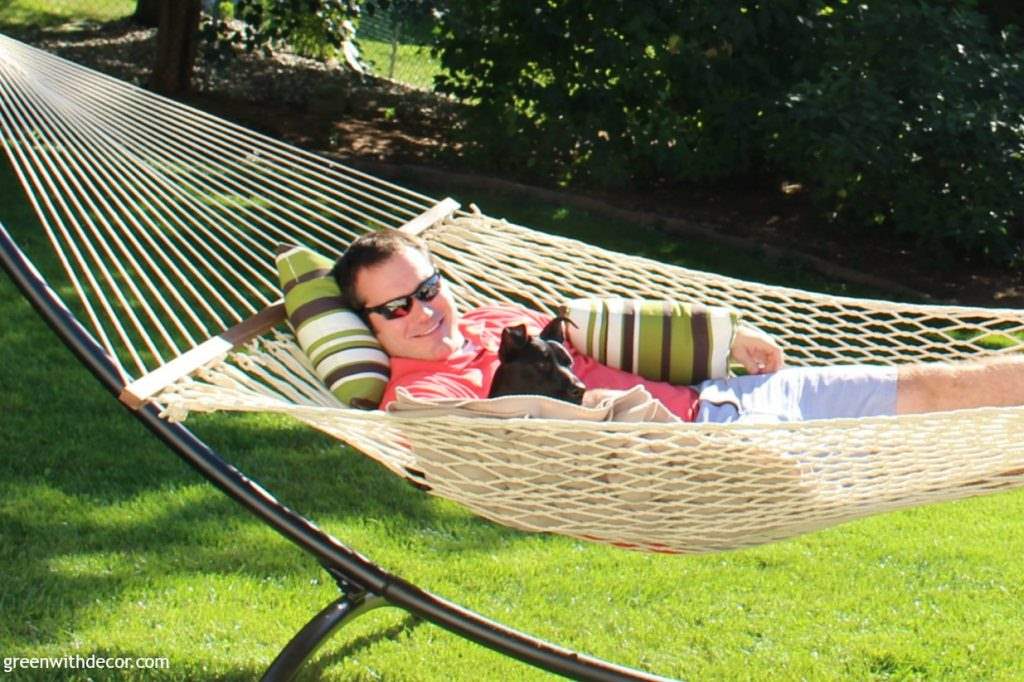 … sometimes it's nice to lay in the shade …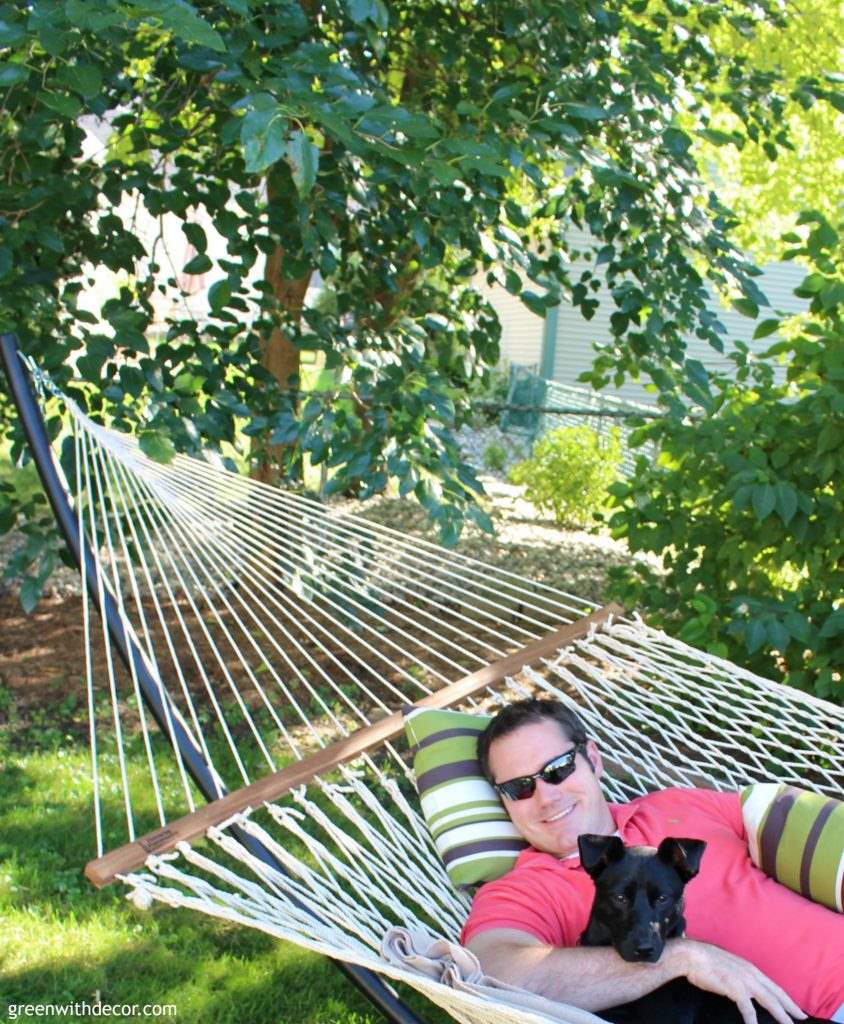 … and sometime it's just nice to look at. Isn't it?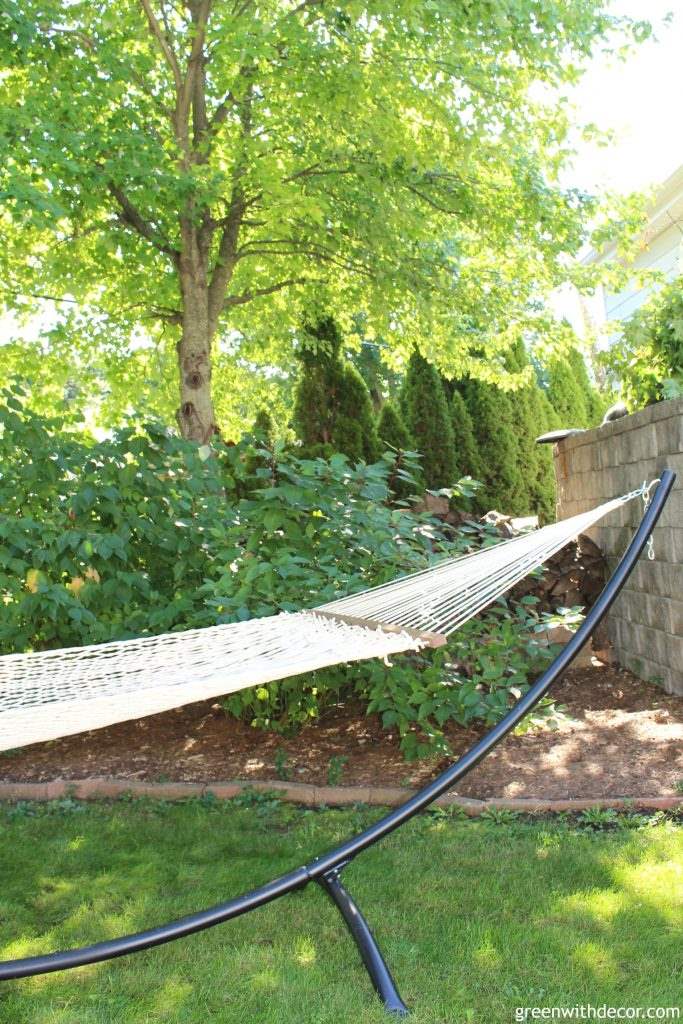 Cheers to more time for relaxing and enjoying the outdoors as long as possible!
This post contains affiliate links. This means if you click the link and buy something, I may receive a small percentage of sales at no extra cost to you.
GET THE LOOK:
Since a popular question I get is "Where'd you get that?!," here are links to the same or similar sources:
If you like relaxing in the backyard, you'll want to see these, too:
Remember to bookmark or pin this post if you want to save it for later!

Want to read more posts like this?
Follow along: Get my emails | Facebook | Pinterest | Twitter | Instagram