Week 5 of the #OurShelfies decorating challenge is all about decorating with natural elements.
That means flowers!
Flowers are one of my favorite items to add to a space. I love it when Kalen comes home from the store with fresh flowers.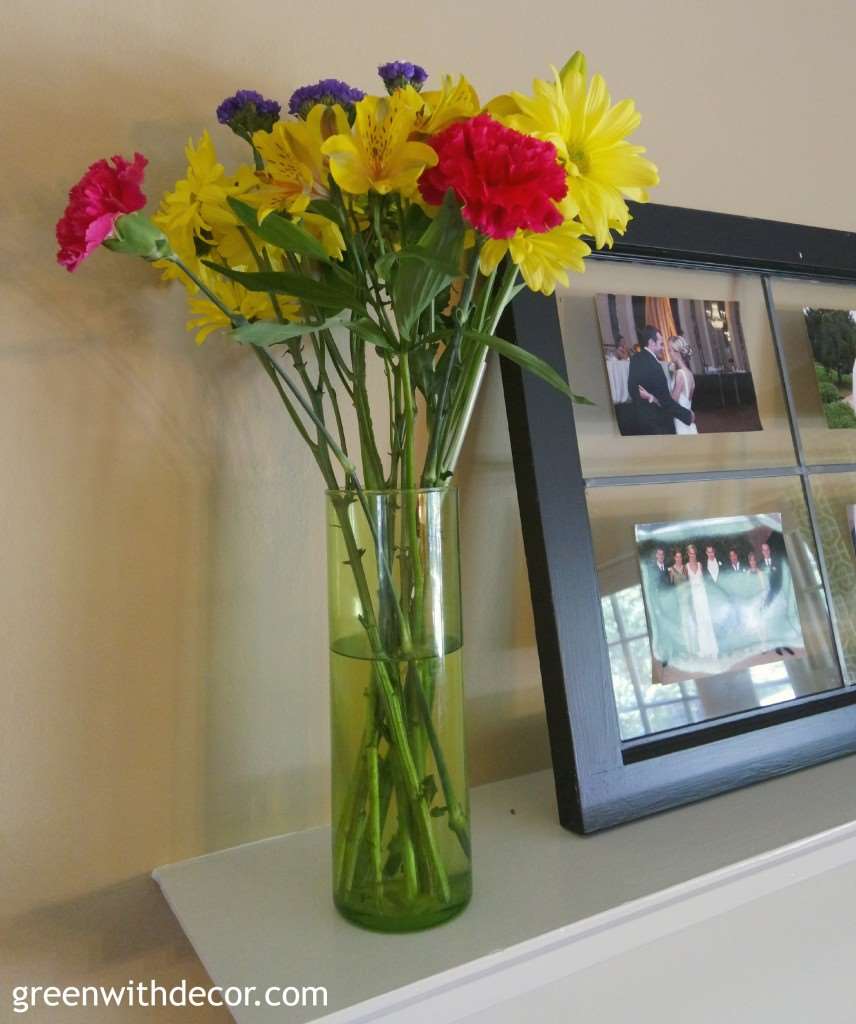 Confession: I'm a vase hoarder. I have them in all shapes, heights and colors.
Anytime I get flowers, I keep the vase. Kalen even came home last week with flowers in a vase that was different than any I have so far – and he said he picked it out because of that. He's onto my vase collecting!
I also have a whole bunch of vases I've found at Goodwill over the years. Seriously, if you're looking for vases, check out Goodwill for vases at an awesome price.
Big surprise, this green vase is one of my favorites! And it goes so well with a colorful bunch of flowers.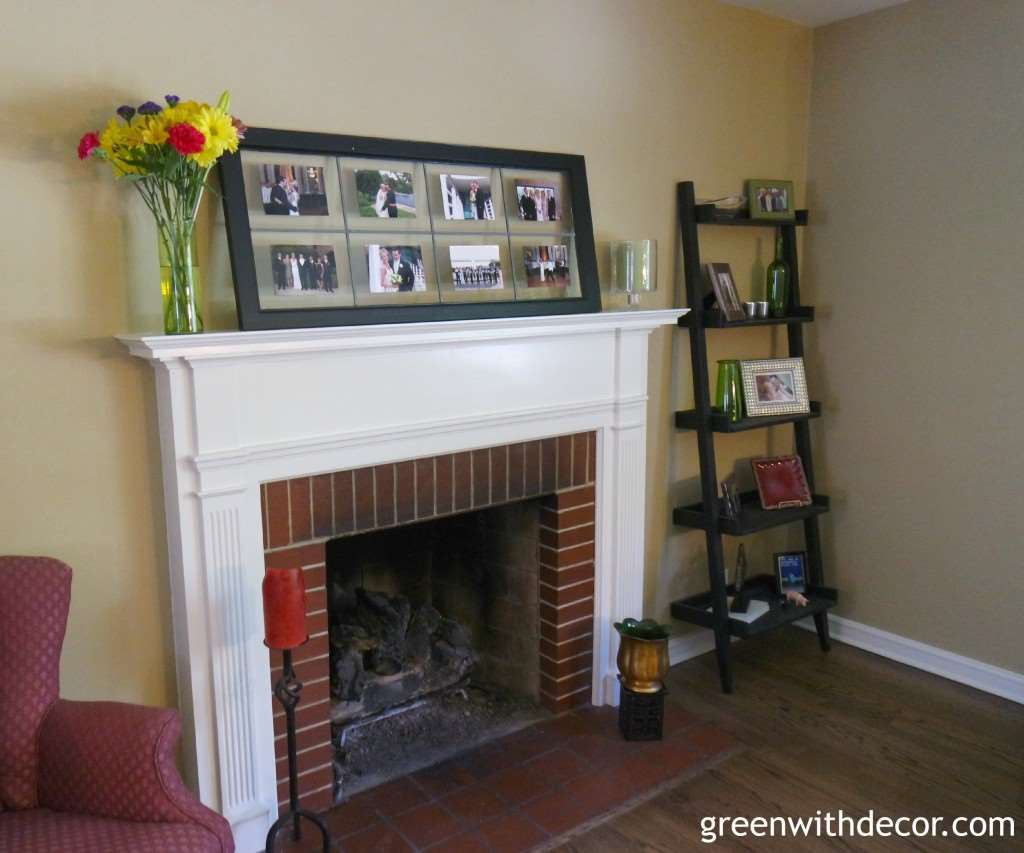 How do you use natural elements when decorating?
Play along on Instagram using #OurShelfies! I can't wait to see everyone's photos this week!
If you're new here, check out the #OurShelfies rules in this post and see the awesome photos that have been submitted so far by scrolling through the #OURShelfies hashtag on Instagram.

Want to read more posts like this?
Follow along: Facebook | Pinterest| Twitter | Instagram | Google+