Our wonderful counters have arrived!
You can check out the beautiful counters here.
We needed a kitchen sink. Like anything else in a renovation, there are so many choices!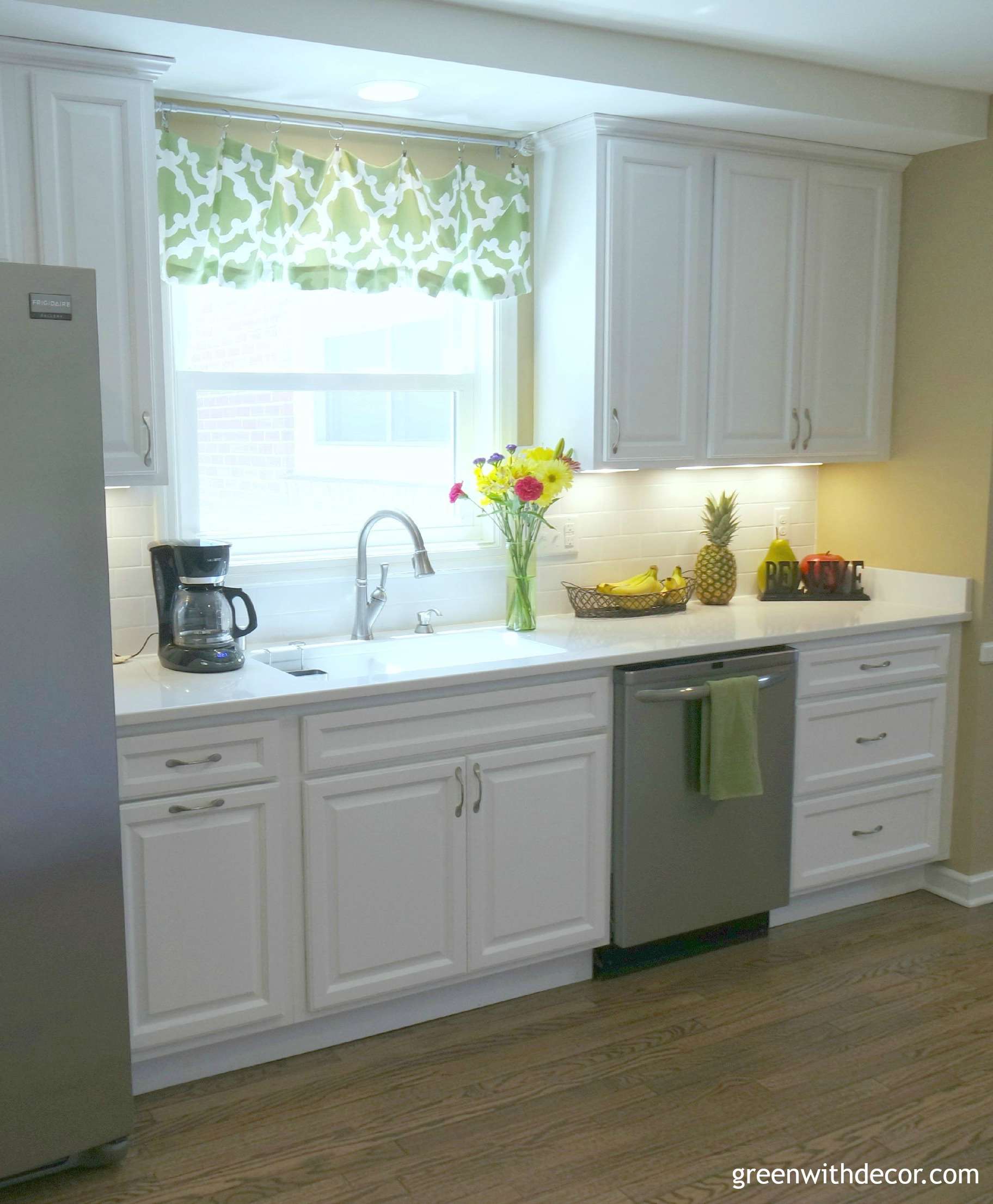 After a bit of searching, we found a winner!
Here are some things we considered when looking at kitchen sink options:
COLOR
We had picked a stainless steel sink during our Cincinnati kitchen renovation, and we ended up not like it. It got scratched up so quickly.
Going along with our all white kitchen theme this time, we wanted a white kitchen sink.
What color is your kitchen sink? Do you like it?
NUMBER OF BASINS
I'm a firm believer in a double sink. What about you?
A friend renovated her kitchen just before we did, and she installed a beautiful farmhouse sink. It looked great, but I know it's not practical for how we live.
I'd like to pretend we wash dishes and dry them right away so nothing is ever out in our kitchen. But we don't. Well Kalen usually does, I don't. After I wash dishes, I like plopping them in a nice drying rack sitting in the other sink basin.
So I was set on a double basin.
This post contains affiliate links. This means if you click the link and buy something, I may receive a small percentage of sales at no extra cost to you.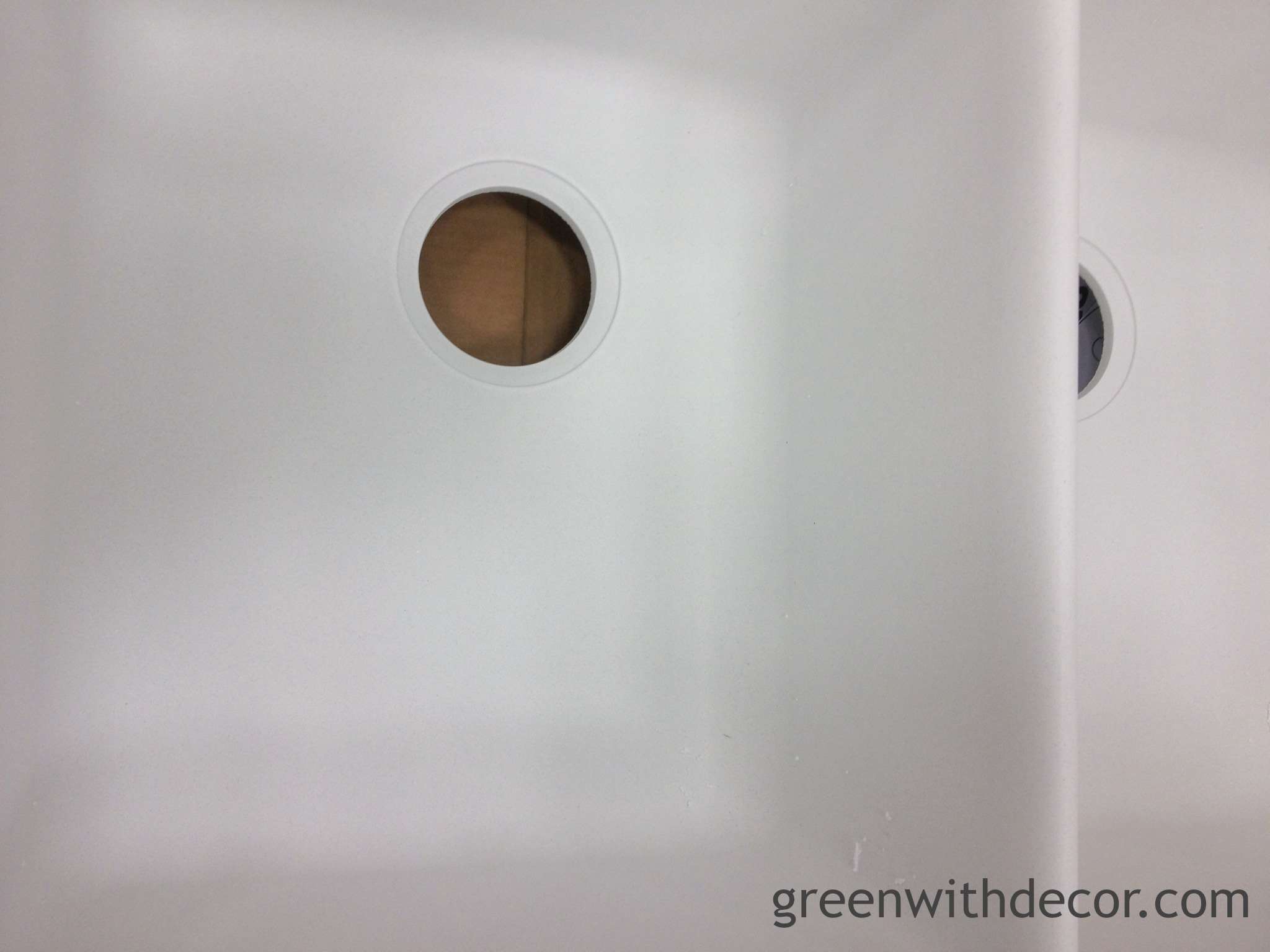 And I wanted the basins equal size. I don't like the uneven ones – not enough room for a drying rack!
DEPTH
Speaking of washing dishes, a deep kitchen sink (8-10 inches) is a must. I love having enough room to wash big pots or cutting boards without worrying about splashing water all over.
UNDERMOUNT
We had an overmount sink in our original kitchen in Cincinnati, and we hated it.
It was so hard to keep clean. No matter how much we cleaned, it always felt like there was grime where the sink met the counter.
So we were set on an undermount sink here.
GARBAGE DISPOSAL BUTTON
A garbage disposal is a must! My first apartment after college didn't have one – and never again. We bought our garbage disposal at Lowe's.
We had a button built into the counter in our Cincinnati renovation, and we loved it.
We found a silver garbage disposal button we could build right into the counter and bought it for this kitchen.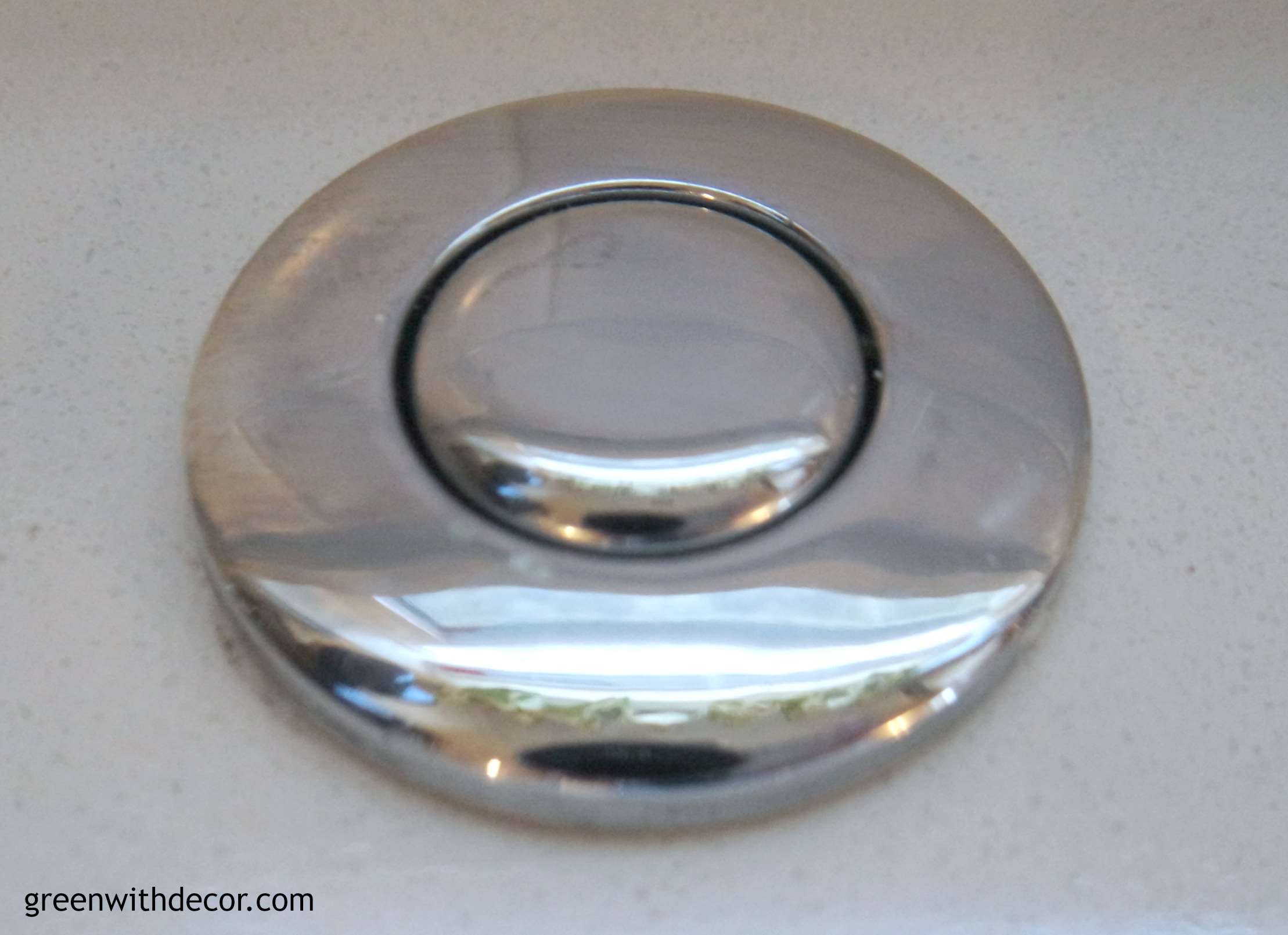 And I love our faucet we picked out to go with our new sink!
Planning your own renovation?
Download my printable Kitchen Renovation Checklist so you can easily keep track of each step.
*Please note: All printables and downloads designed by Green with Decor are for personal use only. Please do not alter the files or claim them as your own. These files are not intended for resale, nor are the printed versions of these files.
Like kitchen renovations? You'll want to see these, too:
Remember to bookmark or pin this post if you want to save it for later!

Pin it!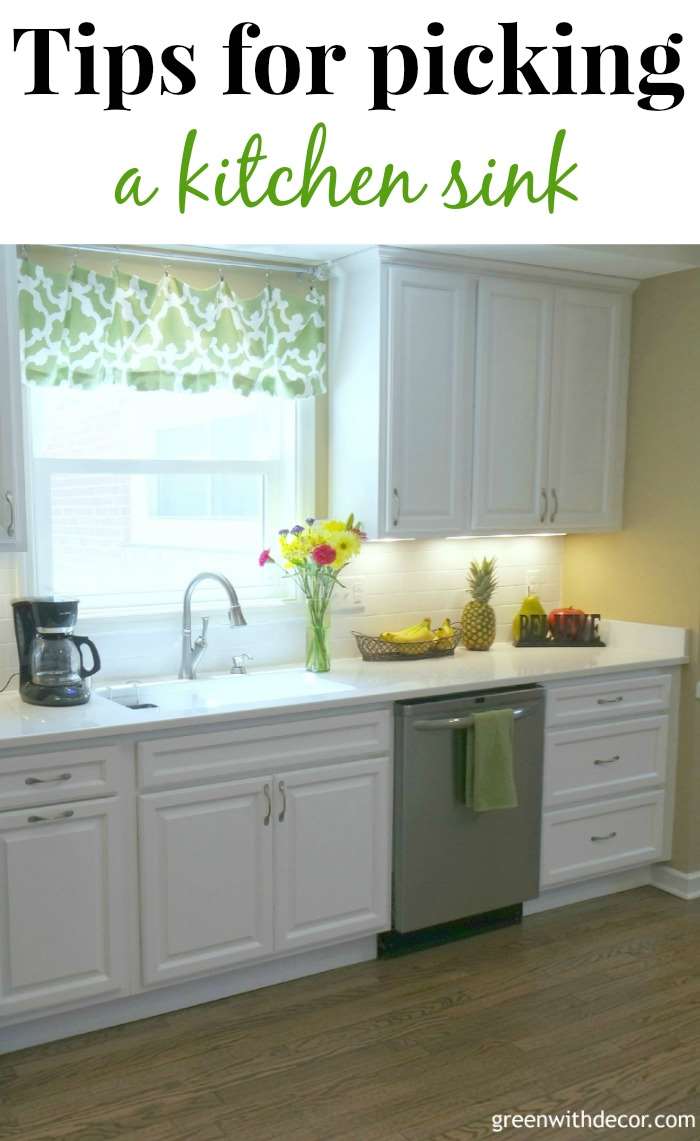 Want to read more posts like this?
Follow along: Get my emails | Facebook | Pinterest | Twitter | Instagram