After picking Blanco Canvas quartz countertops, we started looking at different cabinet styles to decide what we wanted in our new kitchen.
There are so many cabinet door styles:
Flat:
Just like the name sounds, flat style doors are completely flat. It's a perfect style for those looking for a contemporary, minimalist style.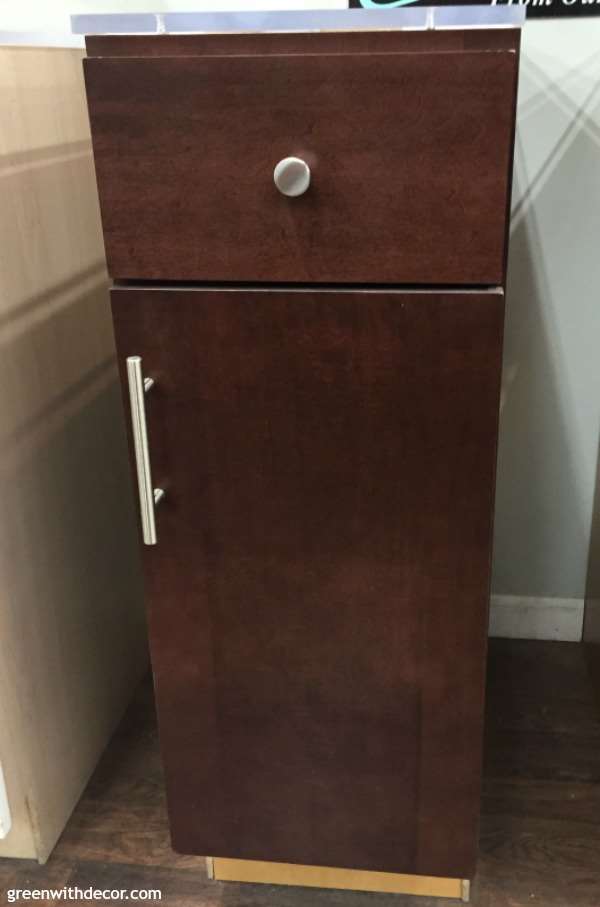 Raised:
Raised panel doors feature a center panel that is raised above the trim of the door or drawer.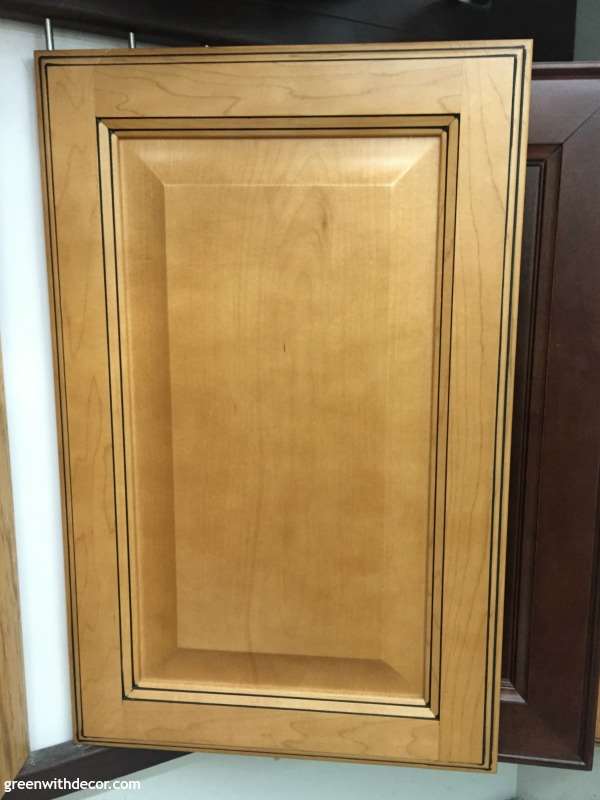 Shaker:
Shaker style is a simpler style. The doors feature a single flat center panel, which is inset from the flat frame around the outside of the door.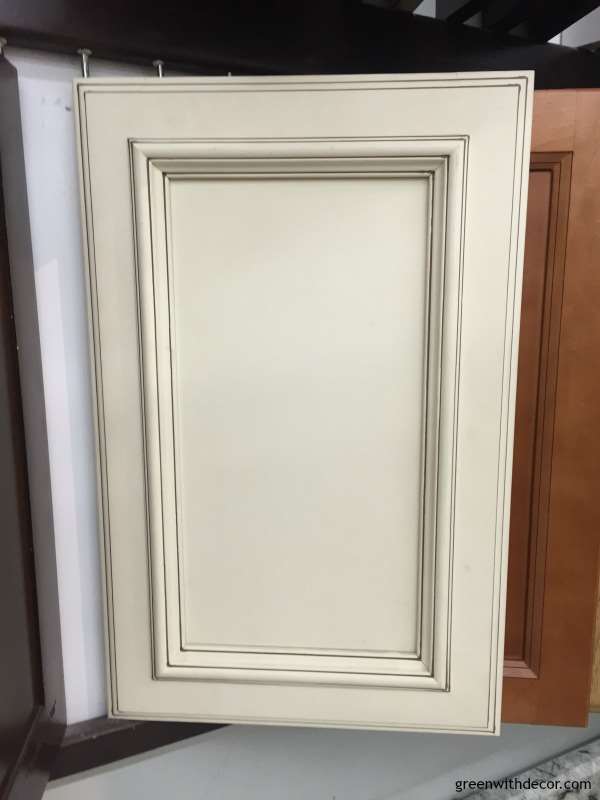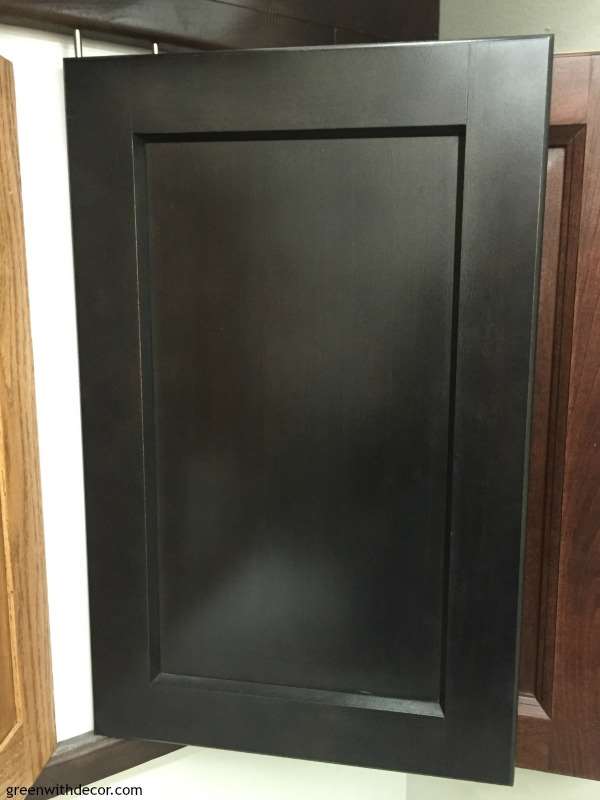 Inset:
Cabinet doors usually rest on the outside of the frame. Inset doors are set inside of the frame, meaning when they doors and drawers are closed, their trim is flesh against the frame.
This means the hinges are exposed instead of typical cabinet hinges that are part of the cabinet frame. Inset doors are usually more expensive than other styles.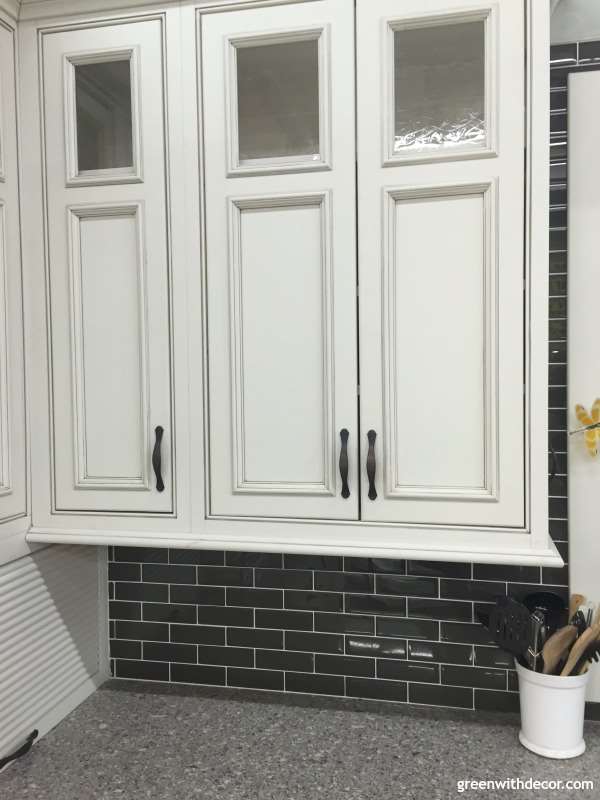 Beadboard:
These cabinets imitate the look of beadboard paneling.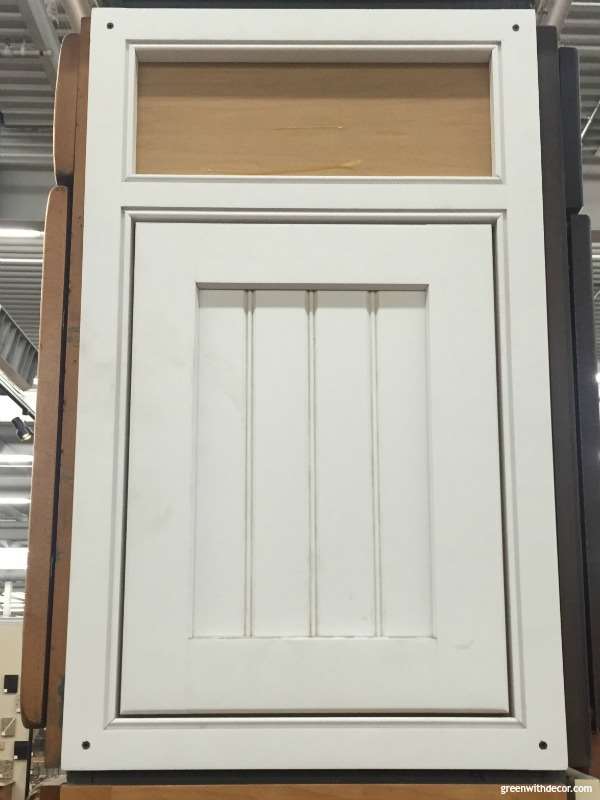 Overlay:
We also had to decide between full and partial overlay doors. A full overlay door shows very little of the cabinet frame.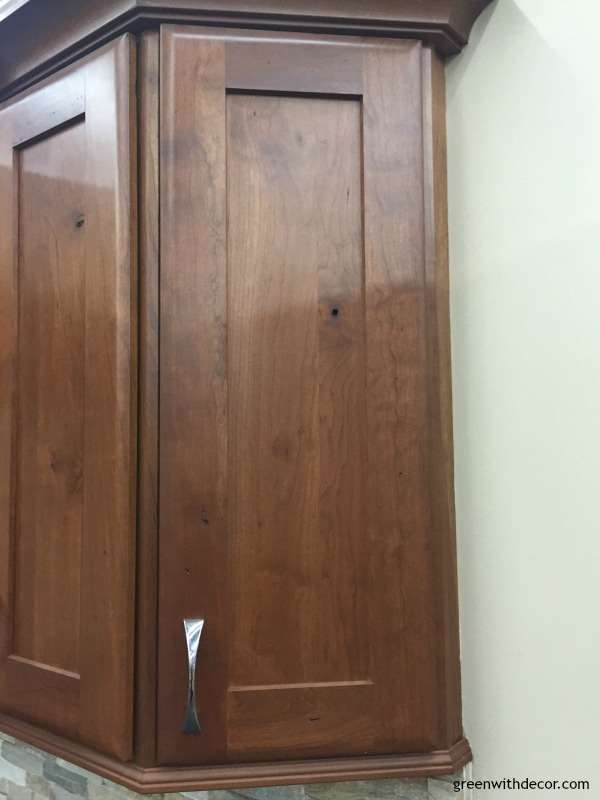 A partial overlay shows some of the cabinet frame.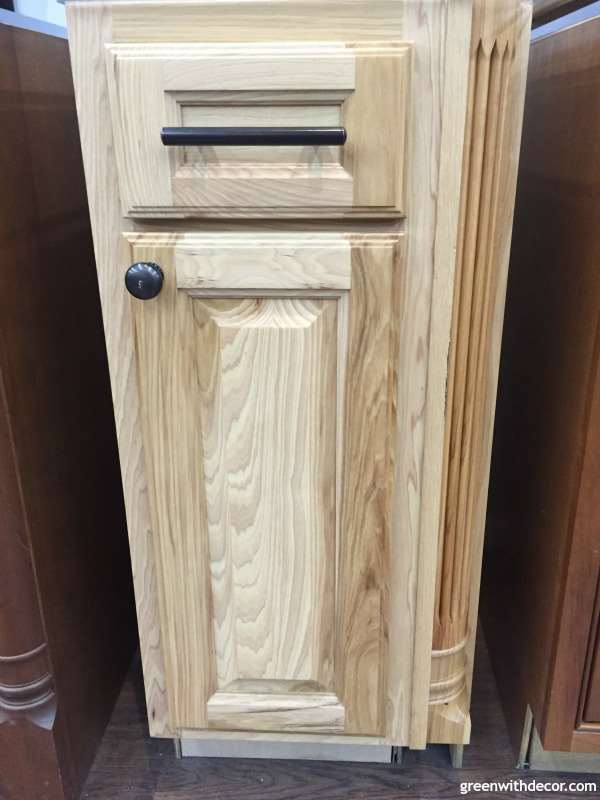 Miter joint
Another decision: Which joint do you prefer? The miter joint means that in each corner of a cabinet door, the two edges of the cabinet trim are each cut at a 45-degree angle, coming together at a 90-degree angle.
Mortise and tenon joint
The mortise and tenon fit together more like interlocking puzzle pieces. The tenons on the horizontal trim pieces fit into the mortises on the vertical pieces, hence the name.
We wanted something classic looking with some trim detail but nothing over the top. We were pretty set on white cabinets for the kitchen. What's your favorite door style? Do you have a preferred cabinet color?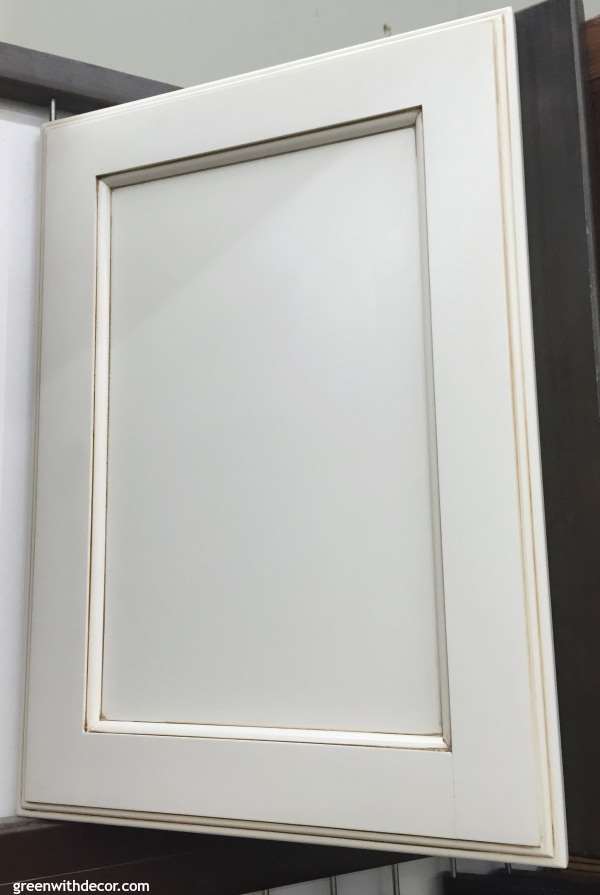 We selected white Haas cabinets with raised panels. We picked partial overlay doors and a mortise and tenon joint. A sneak peek of our cabinets is pictured below.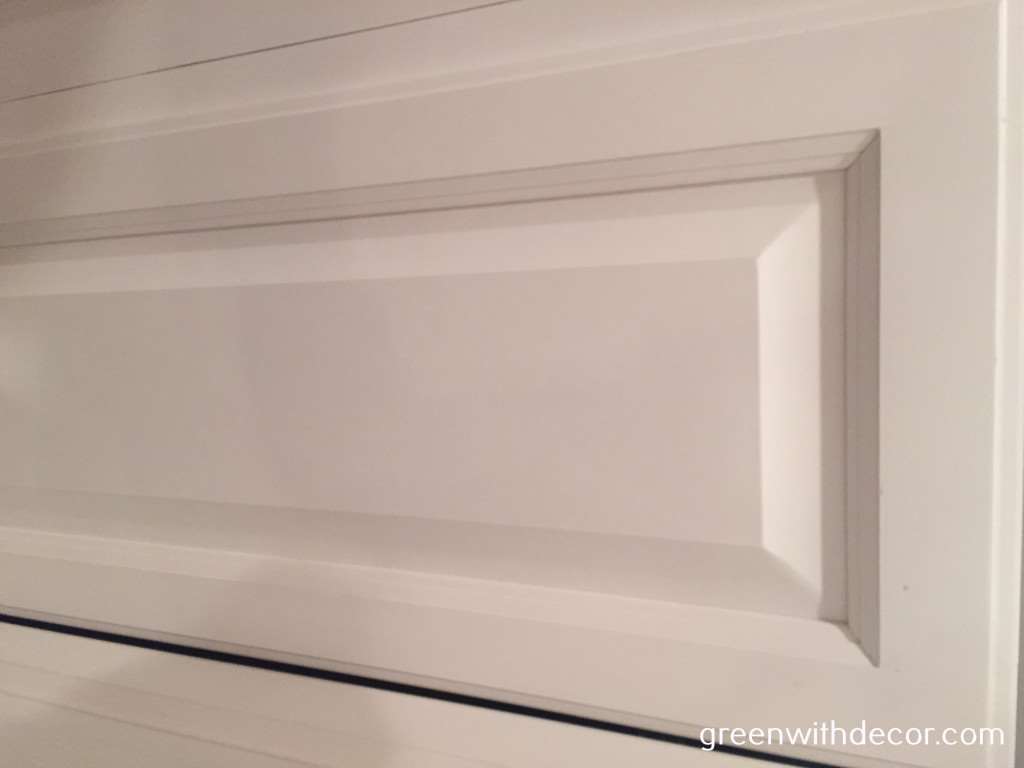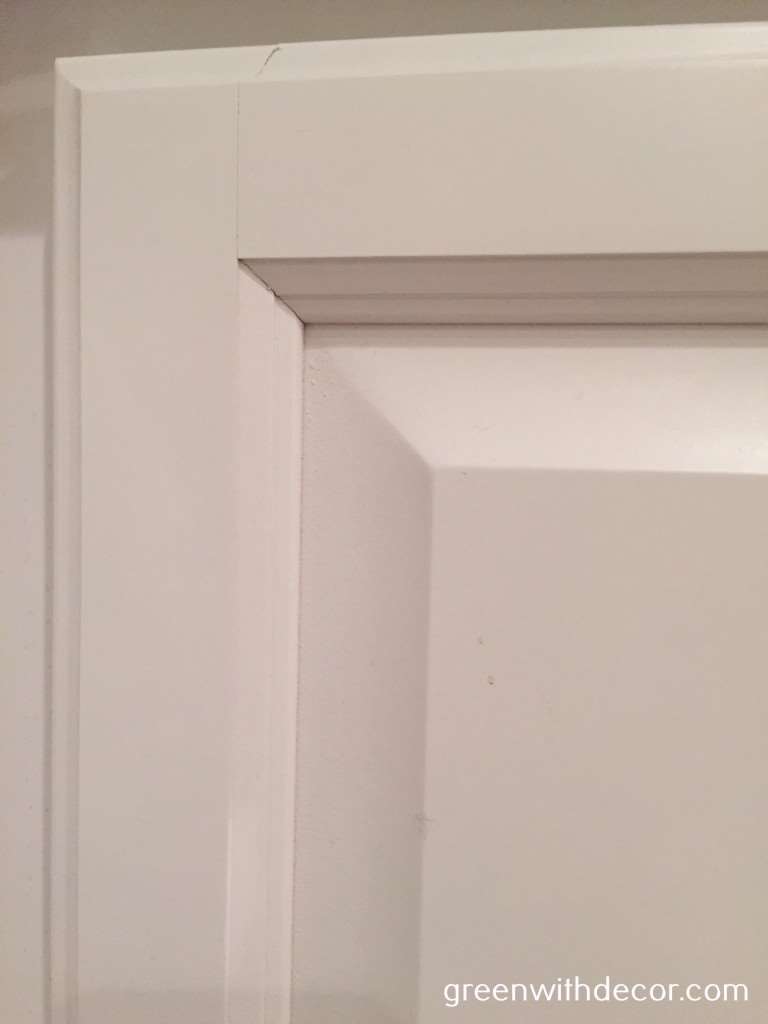 We were also happy to pick soft-close cabinets – no worrying about slamming doors!
I am soooo excited to have a white kitchen! This was one of my favorite parts of the renovation. I love picking out the different materials that make up a room.
Planning your own renovation?
Download my printable Kitchen Renovation Checklist so you can easily keep track of each step.
*Please note: All printables and downloads designed by Green with Decor are for personal use only. Please do not alter the files or claim them as your own. These files are not intended for resale, nor are the printed versions of these files.
Remember to bookmark or pin this post if you want to save it for later!


Want to read more posts like this?
Follow along: Get my emails | Facebook | Pinterest | Twitter | Instagram