Time to look at carpet!
We wanted carpet for our bedrooms, hallway and stairs.
We headed to Carpet Factory Outlet to check out their selection. They were awesome!
The staff was friendly and helpful – and their prices were great, which is definitely important when your renovation budget has to cover just about every room in your house! If you're in the Milwaukee area, I would definitely recommend them.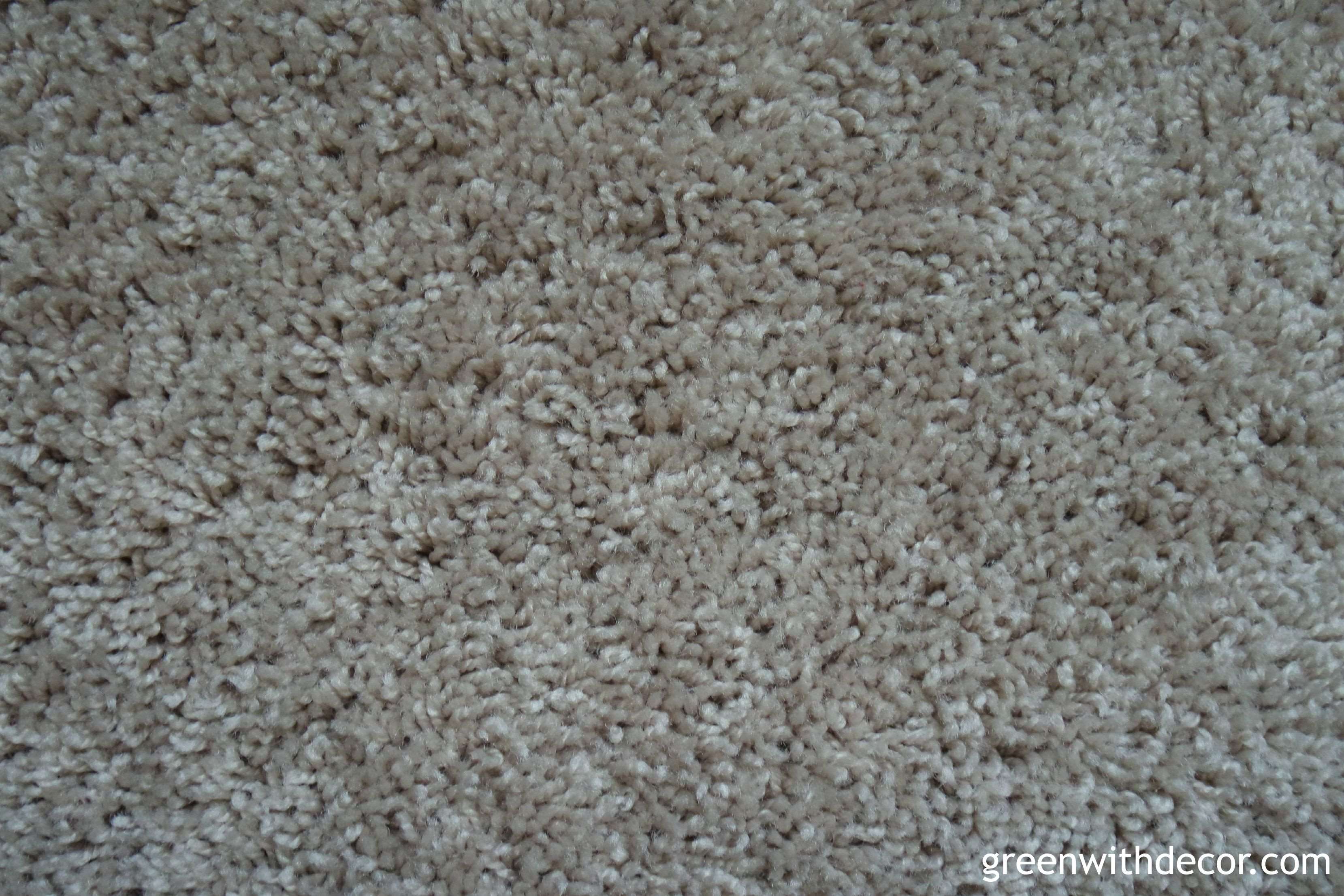 Some quick tips for picking out a carpet color:
COLOR
We were looking for tan carpet to go with our tan walls and white woodwork. I know that sounds super neutral, but it's what I wanted!
I love having a neutral base and adding color with accessories. Especially in bedrooms – bedspreads and curtains can add a ton of color and pattern to a space and are easier to switch out when you want a change versus ripping up carpet.
Just like when picking out the hardwood floor stain color, we brought swatches of other materials with us – paint colors, throw pillows, you name it. Put these samples next to the carpet color to make sure you like how everything will look together.
As with anything, there are so many shades of tan carpet – it took a while to sift through them all!
THICKNESS
We wanted thick carpet for comfort but, you know, without going as far as shag carpet.
This was especially true since we were having traffic on the stairs and in the hallway – high traffic areas – thin carpet can get matted very quickly in these areas.
HAVE A DOG?
I mentioned this in my hardwood floor color post, too.
We wanted a dog but didn't have one yet so this wasn't a factor yet. But if you have a dog that sheds a lot, this is definitely something to consider!
CARPET ON THE STAIRS
Hardwood flooring on stairs look awesome.
But we had wooden stairs in our house in Cincinnati, and it was SOOOOO LOUD every time someone walked up and down them, especially being in an older house. I just couldn't do it again.
What's your preference? Hardwood or carpeted stairs?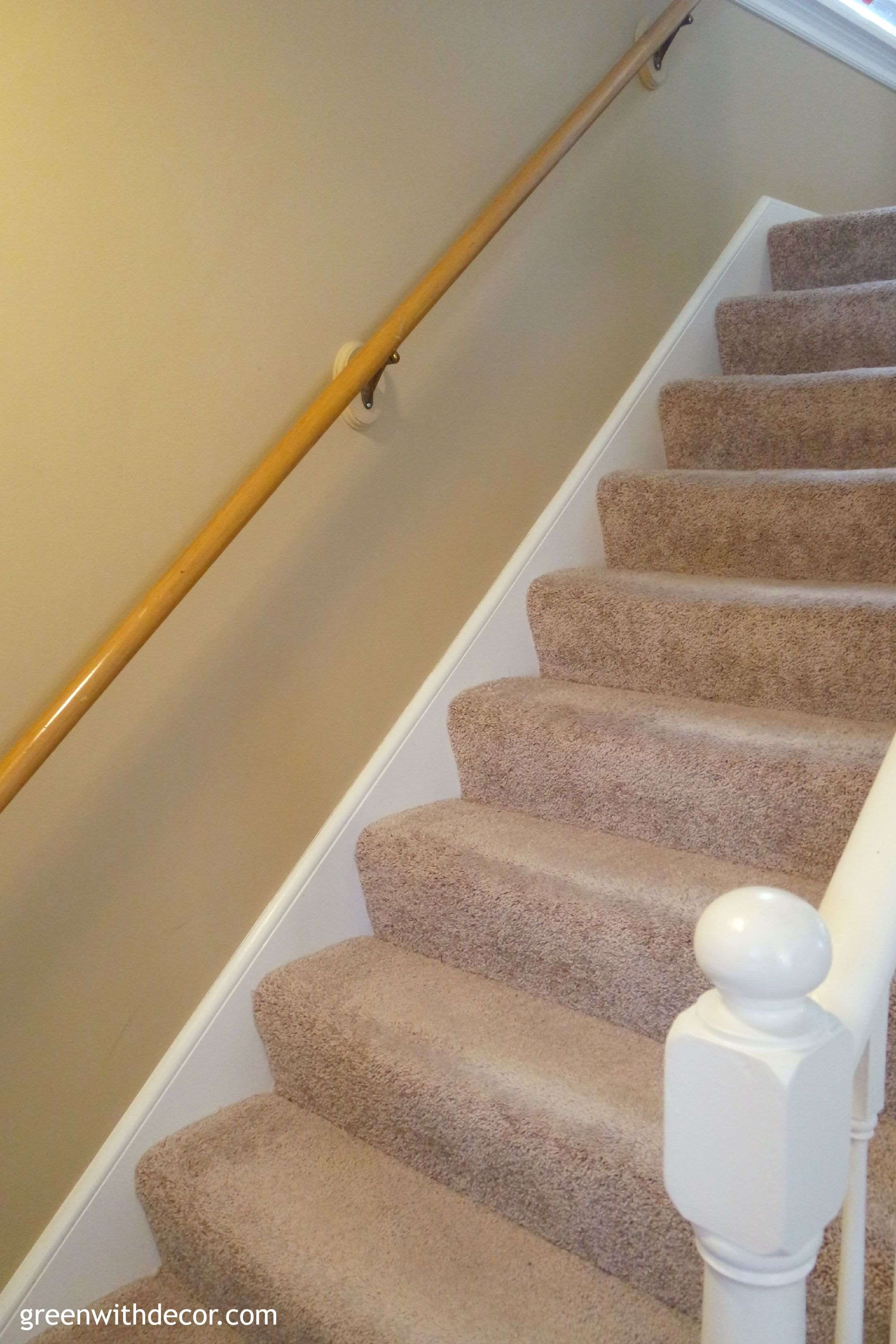 We did stop the carpet at the end of the stairs under the banister – leaving the hardwood floor as trim. I love how this looks – keeps some of that 'older house charm'!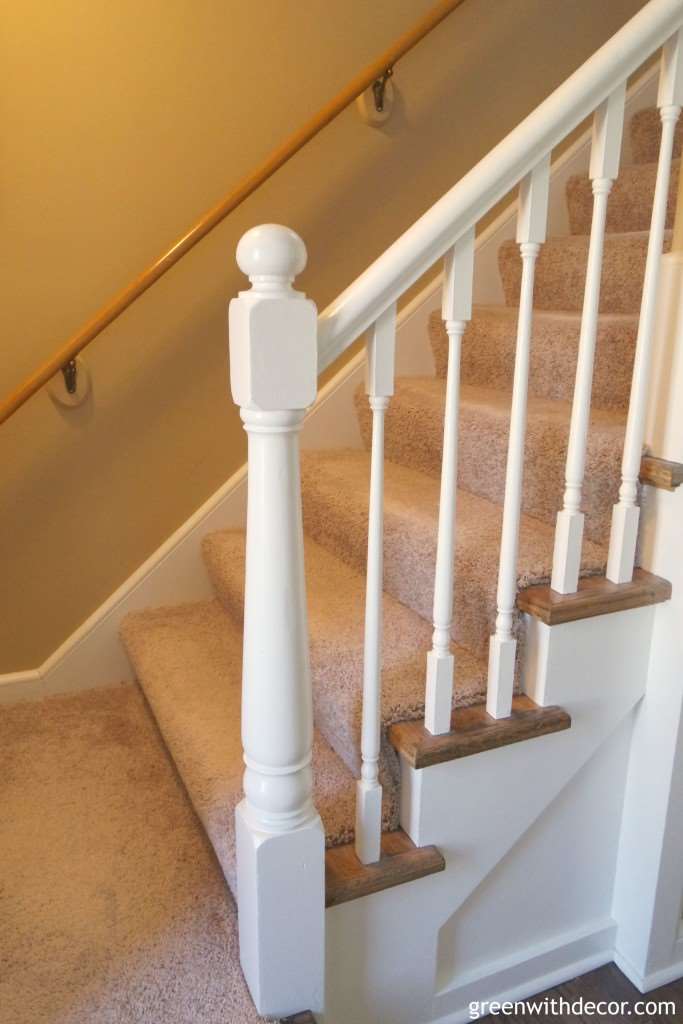 CARPET IN THE BEDROOMS
Here's a first look at the carpet in our bedrooms. (I'm sorry about these pictures. They were taken at night – on my phone – and the lighting is bad.)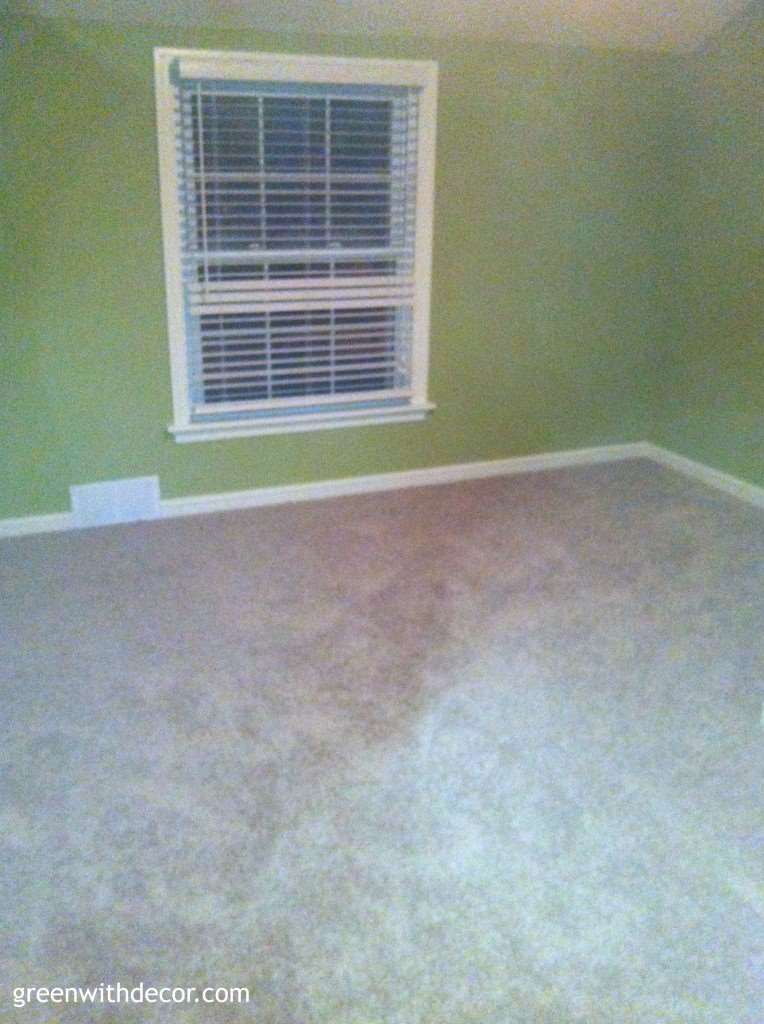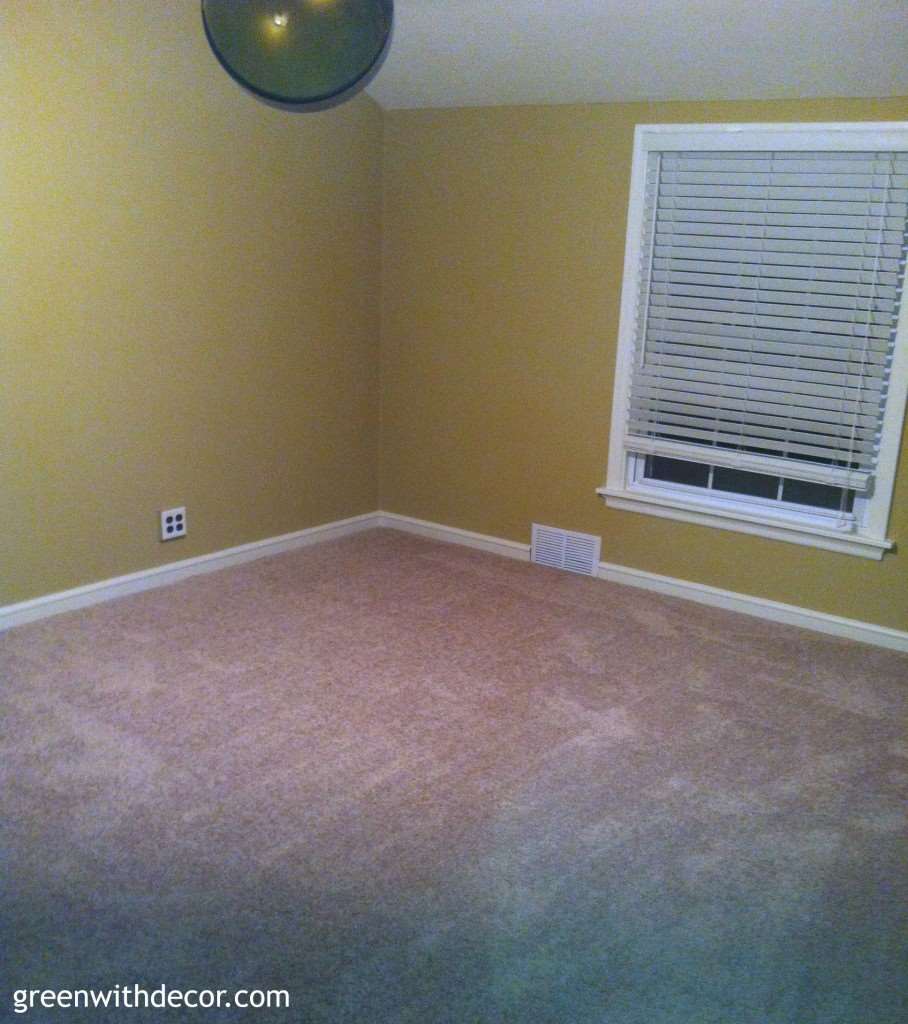 The second floor was just about done!
On the first floor, we still needed to paint, get the counters installed in the kitchen, pick out appliances … and a few more projects!
Planning your own renovation?
Download my Kitchen and Bathroom Renovation Checklists so you can easily keep track of each step. Click one of the options below.
*Please note: All printables and downloads designed by Green with Decor are for personal use only. Please do not alter the files or claim them as your own. These files are not intended for resale, nor are the printed versions of these files.
Remember to bookmark or pin this post if you want to save it for later!


Pin it!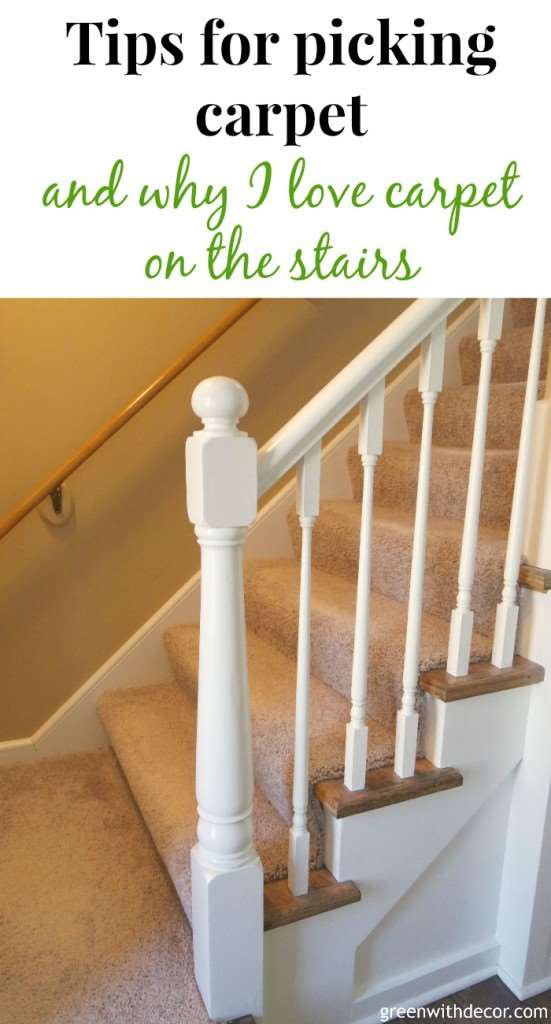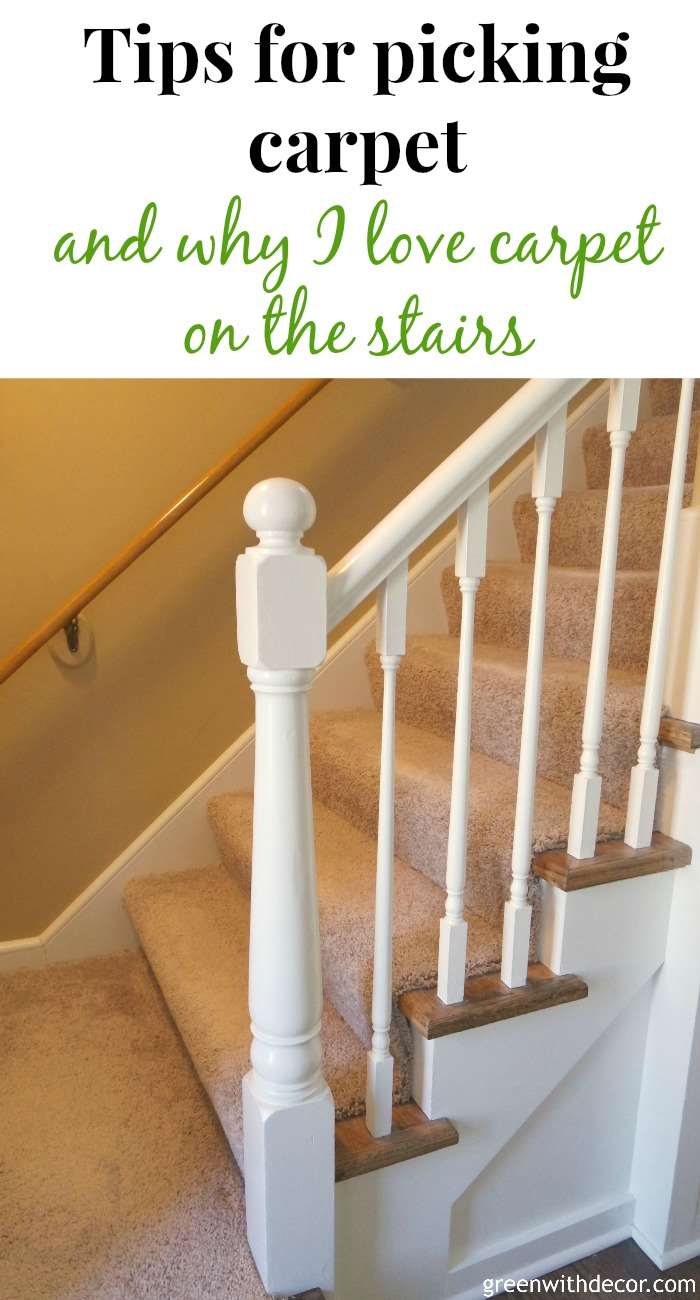 Want to read more posts like this?
Follow along: Get my emails | Facebook | Pinterest | Twitter | Instagram