We were so excited when we finally closed on our new house. The house search had been easy; negotiations not so much.
To make a long story short, negotiations took about three months. Other houses on the street were selling in a matter of hours; it was an in-demand location. However, this house needed a lot of work (remodeling, cosmetic, landscaping, you name it), and other buyers just weren't interested.
In fact, we were the ONLY prospective buyers who even came back for a second showing in the five months the house was on the market. Regardless, the sellers pretty much refused to budge on price. Needless to say, it was a long, frustrating process.
A few months later, we did get the house. We couldn't wait to start the renovations!
We closed on a Friday. We had a great first dinner (pizza!) in our new house on a card table in our dining room.
Kalen had barely scarfed down his dinner before he started swinging the sledgehammer at the cabinets. (He actually broke the sledgehammer that night … whoops!)
The renovation has officially begun! (Please excuse the poor quality of the cell phone photos below!)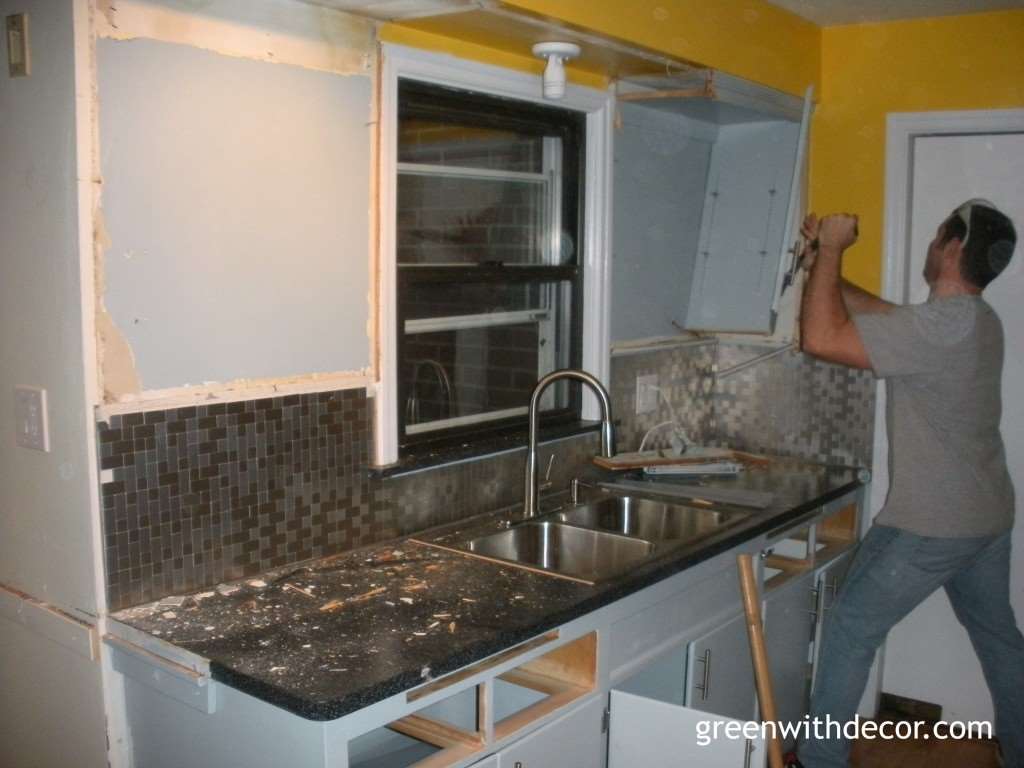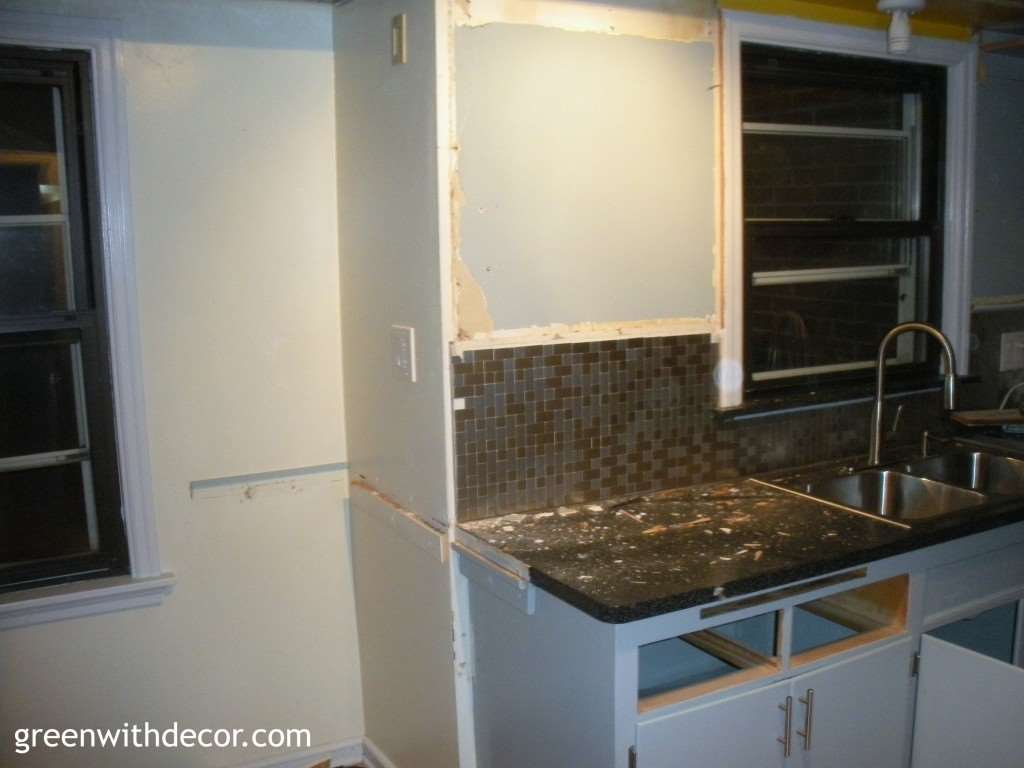 We moved the fridge to the living room, knowing we'd eventually use it in the basement as a beer fridge. (Priorities!)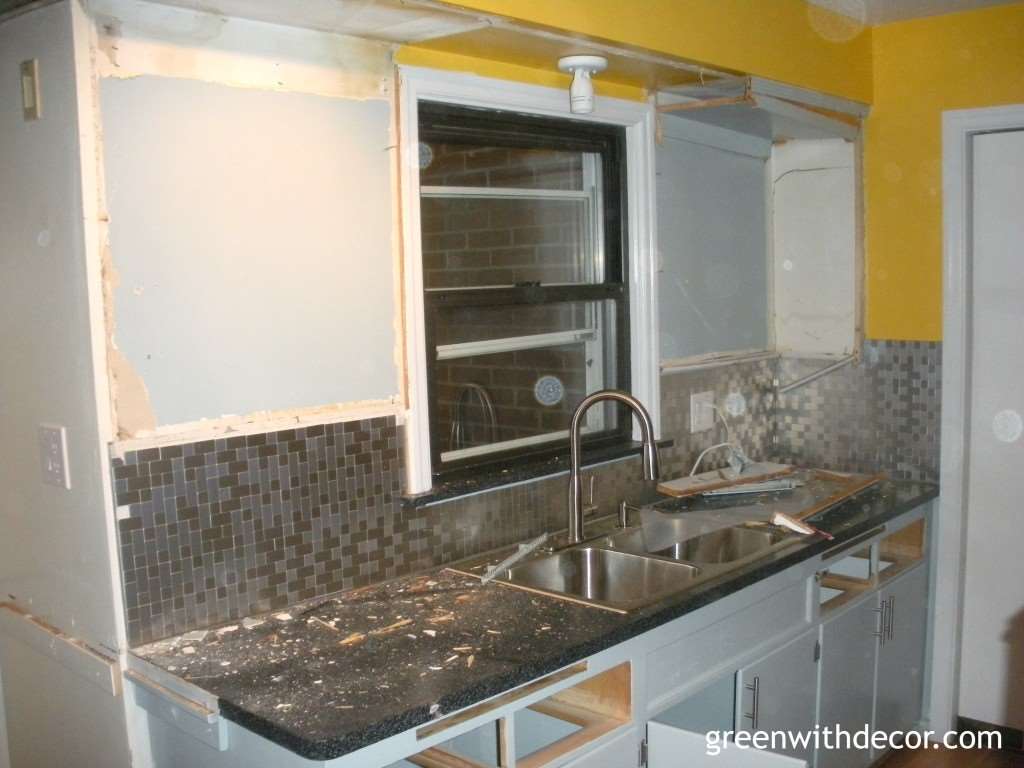 The cabinets were cheap wood and came down without too much trouble.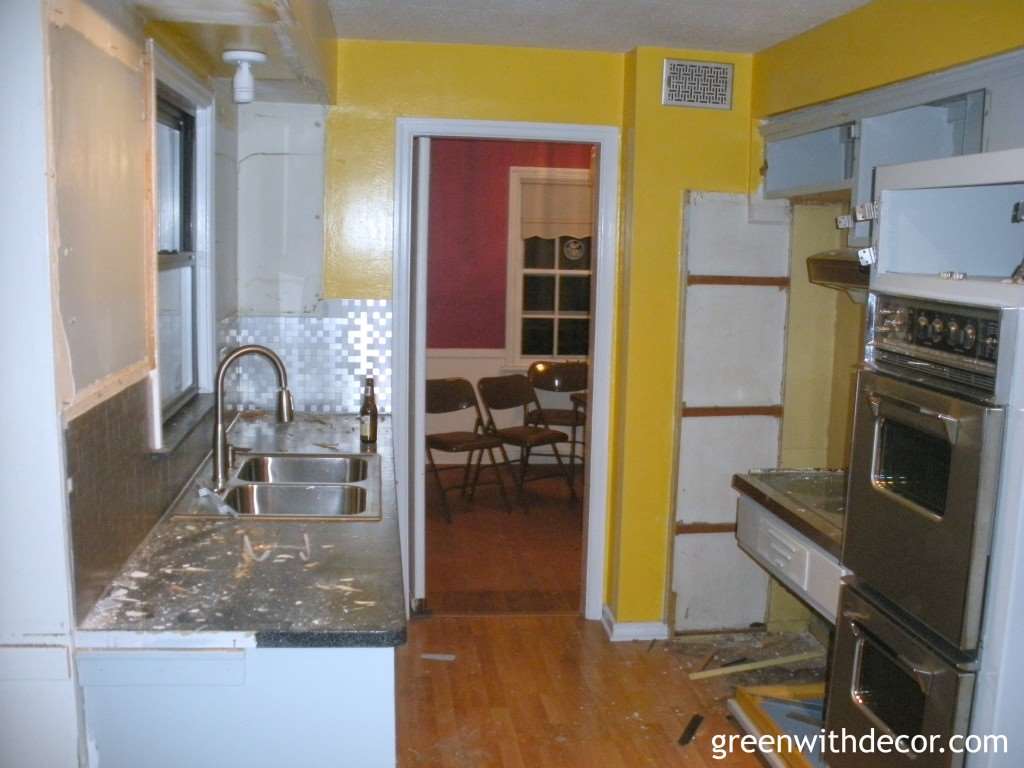 Within an hour, the kitchen was a complete disaster. We were loving it! Have you demoed a kitchen? It's a great way to get out any frustrations!
The sink was out of there next. They hadn't had a dishwasher.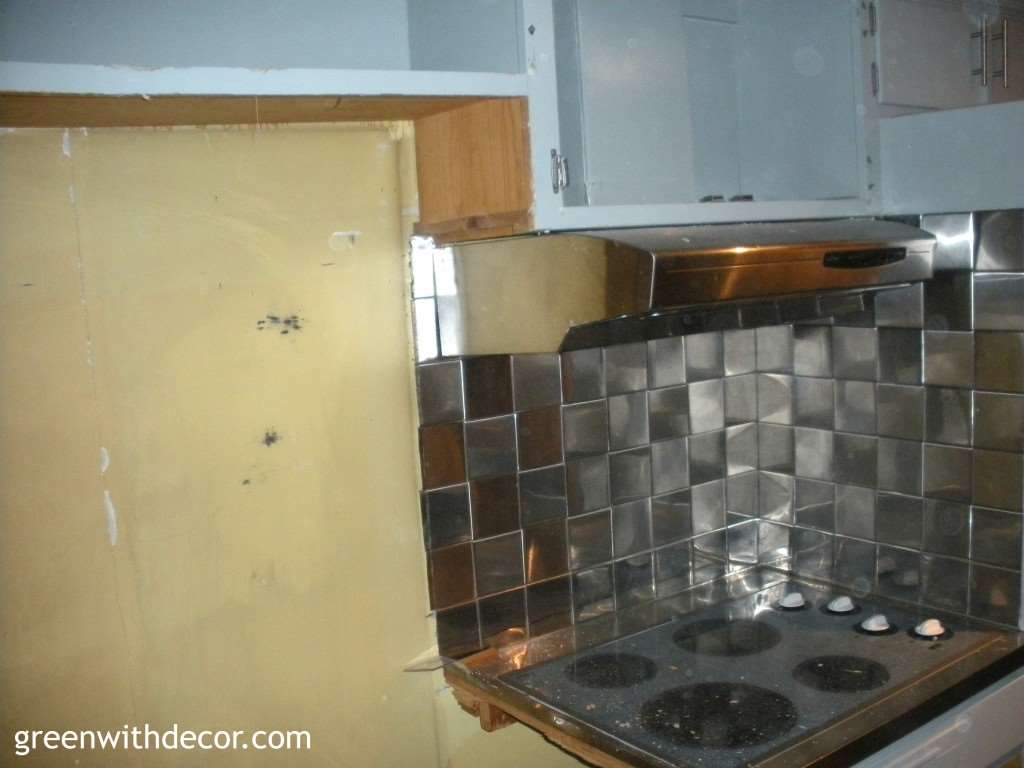 Then we ripped up the counters.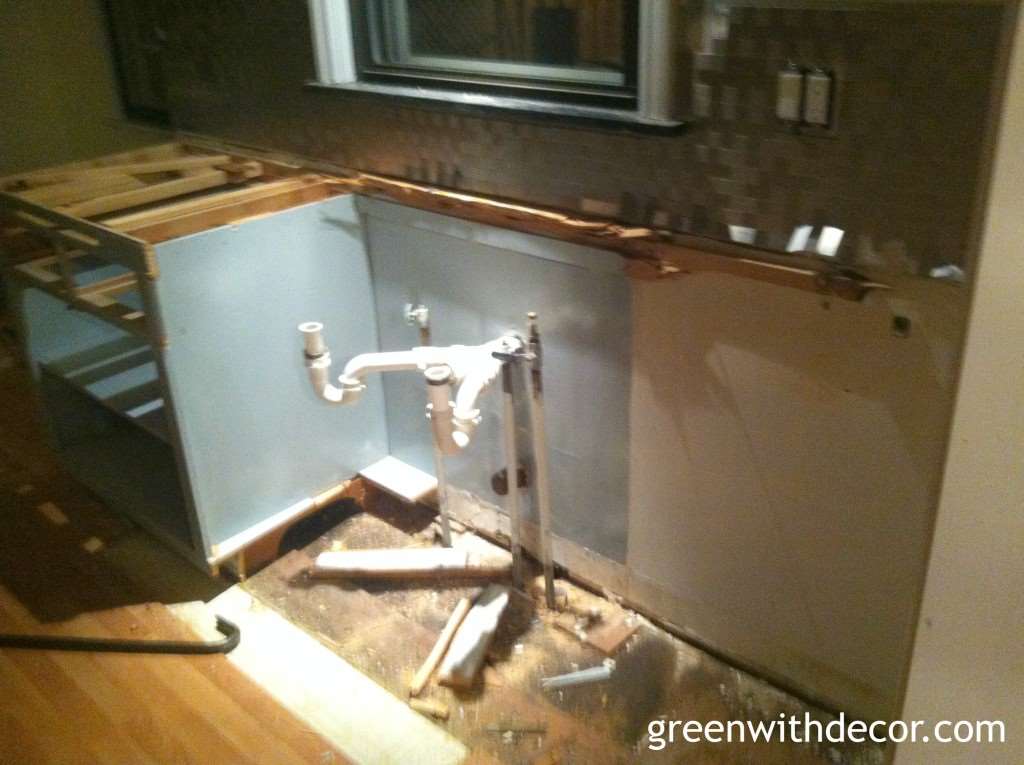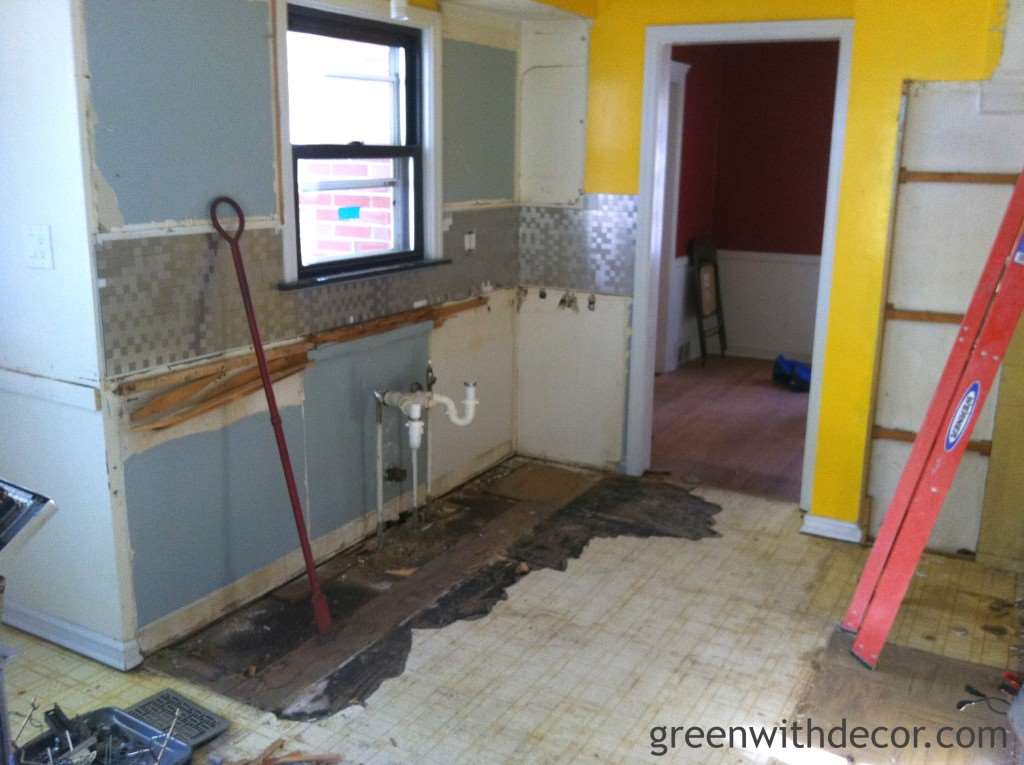 Then the big old stove came out. Lots of old wiring!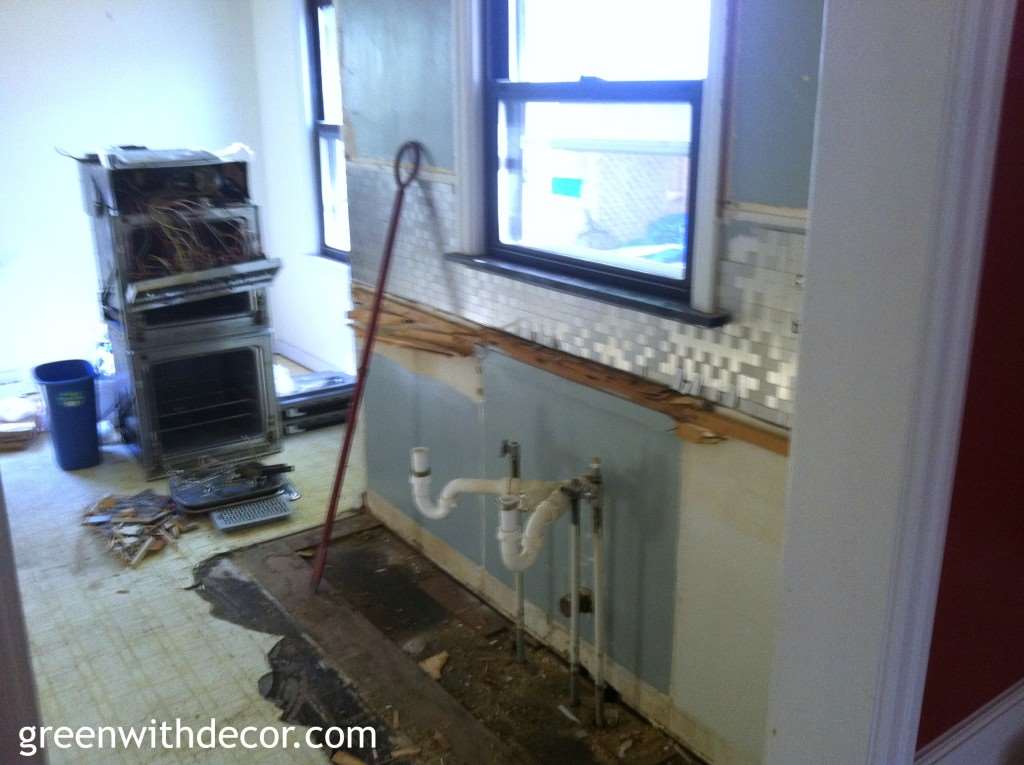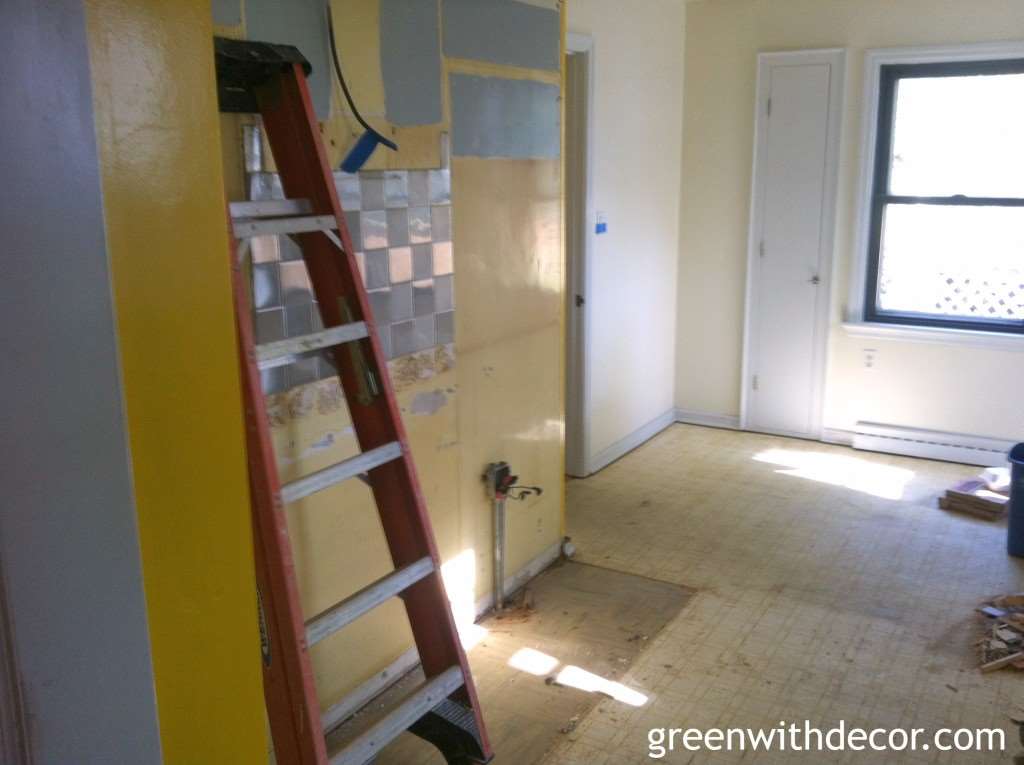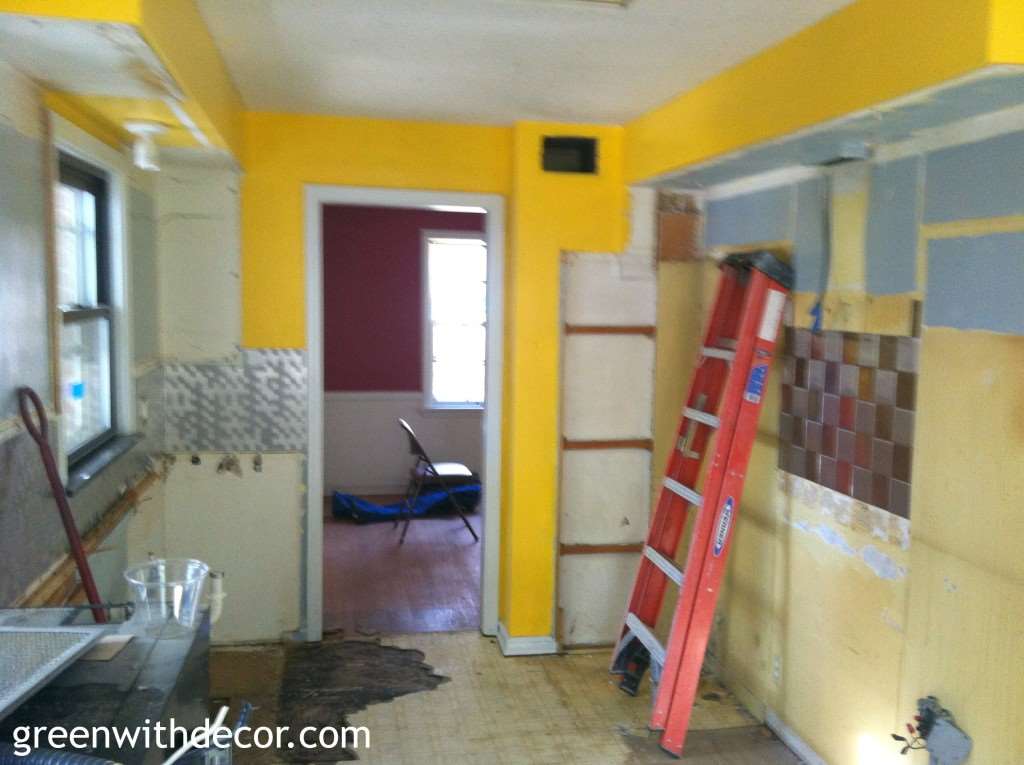 We were knocking down the wall between the kitchen and dining room to allow for a breakfast bar.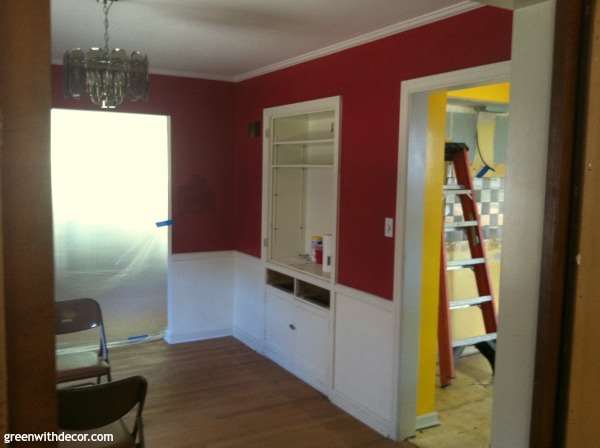 It felt great to finally own the house. It also felt great to know we didn't have to live there until the renovations were complete; we were living with my parents (every newlyweds' dream!).
We had lived through a kitchen renovation at our Cincinnati house and were thrilled to not do that again! Have you lived through a renovation? It's rough!
Remember to bookmark or pin this post if you want to save it for later!

Want to read more posts like this?
Follow along: Get my emails | Facebook | Pinterest | Twitter | Instagram