Have you ever been out shopping with someone and then you both spot that perfect *something* and there's that moment like, hmmm but who gets to buy it? And can we still be friends after?
Cue my mom and me at HomeGoods. Because this wall gate is beautiful, right?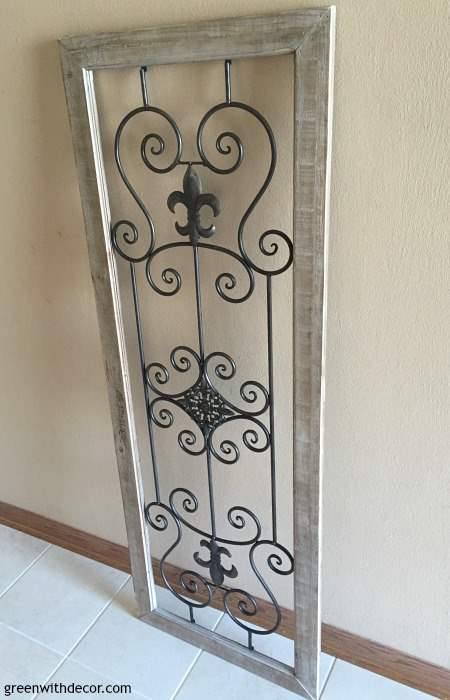 This post contains affiliate links. This means if you click the link and buy something, I may receive a small percentage of sales at no extra cost to you.
To back up, remember my whole search for a gorgeous wall gate? Basically I'd decided I needed a wall gate to fill the blank wall on the landing at the top of our stairs at our Milwaukee house.
My parents have a similar landing.
Hence the moment at HomeGoods.
Well my mom won the wall gate battle. And we're still friends, by the way. It looks so good at my parents', I'm not even mad about it. 🙂
My mom was actually looking for a white framed wall gate, but given the absolute perfect size of this one, we bought it to paint with – what else – our favorite shade of white, Country Chic Paint's Vanilla Frosting!
Isn't it even more perfect?!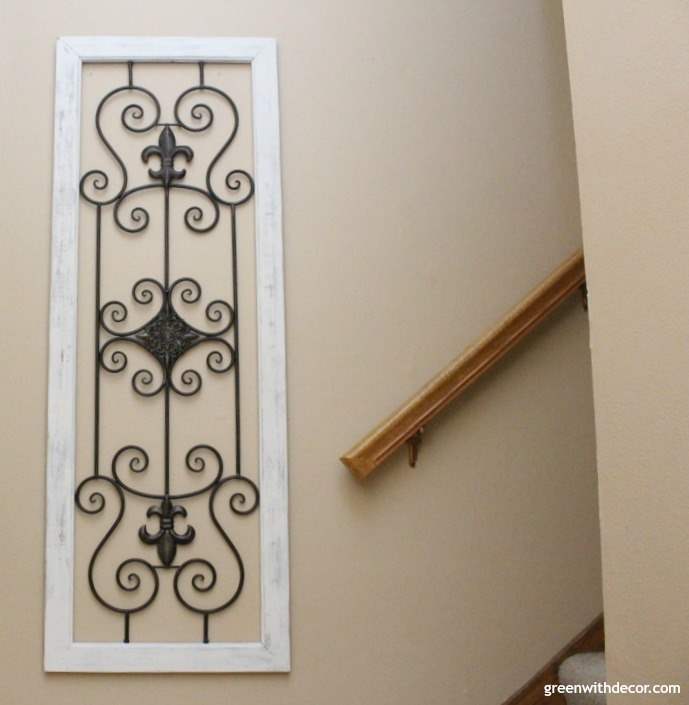 Supply list for a rustic wall gate makeover:
How to paint a wall gate with clay paint:
If you've never used clay paint, I've done a whole lot of furniture makeovers with it, and I love how easy it is to use.
1. Tape off any metal pieces you don't want to get paint on.
2. Apply a coat of paint.
Be sure to apply brushstrokes going in the same direction. Let it dry then apply a second coat and take the painter's tape off.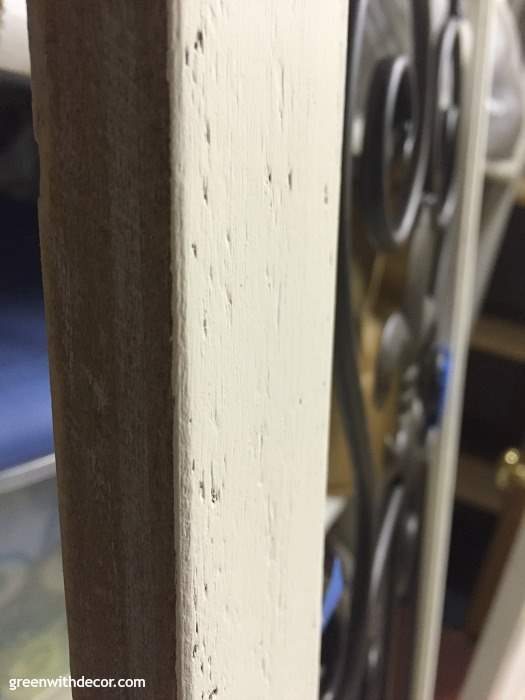 We left the edges the raw wood for a fun textured look. What do you think?
3. Distress it for a rustic look.
Using medium sandpaper, rub the edges of the frame to sand some of the paint off. This wall gate is such a perfect piece for this distressed look!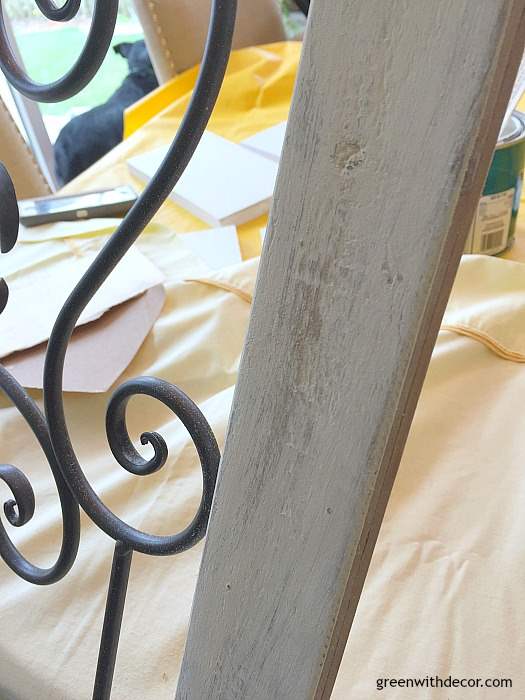 (Spy Oakley back there? She's basically just always around whenever I'm doing any project. )
4. Apply wax to seal the piece (depending on the type of paint used).
Wait 24-28 hours after the second coat of paint went on before applying the wax. Swirl your wax brush around in the wax, then apply to the frame in circular motions. Wipe off excess wax with a clear, lint-free rag.
5. Hang up your beautiful wall gate!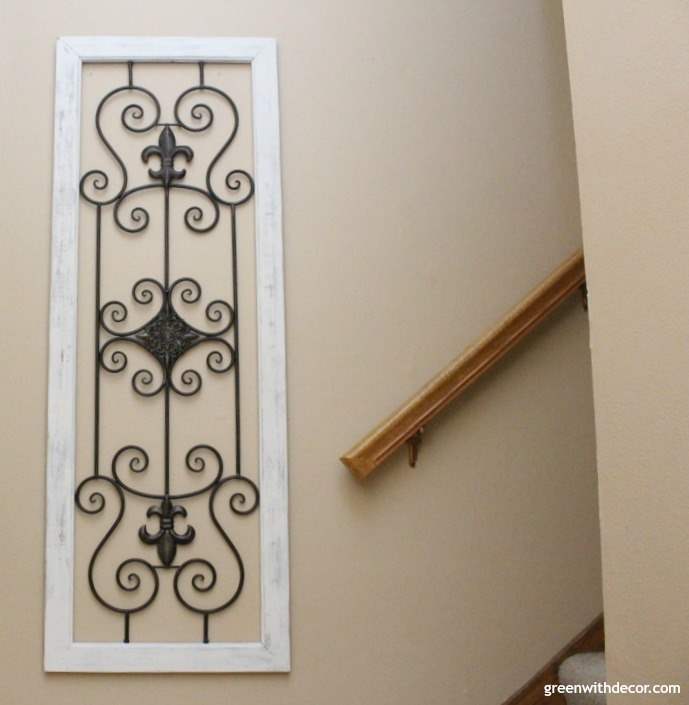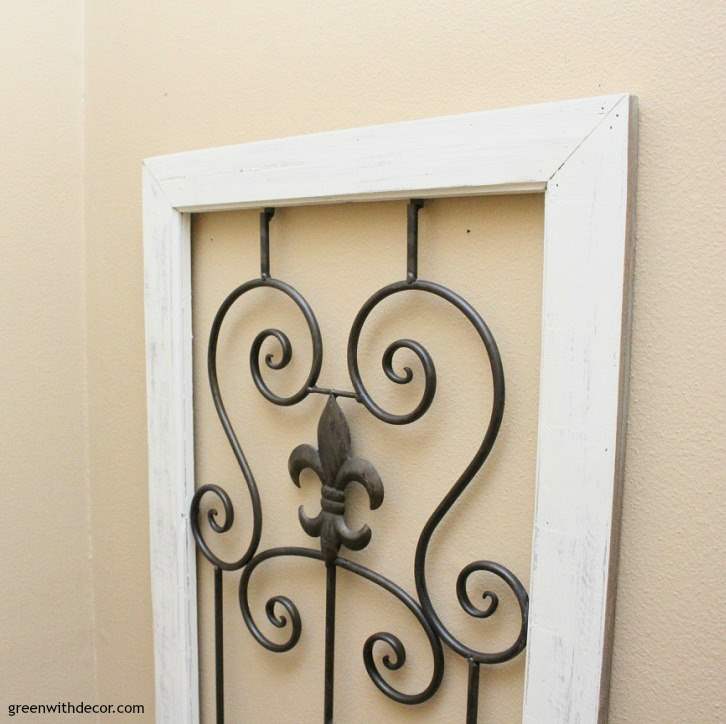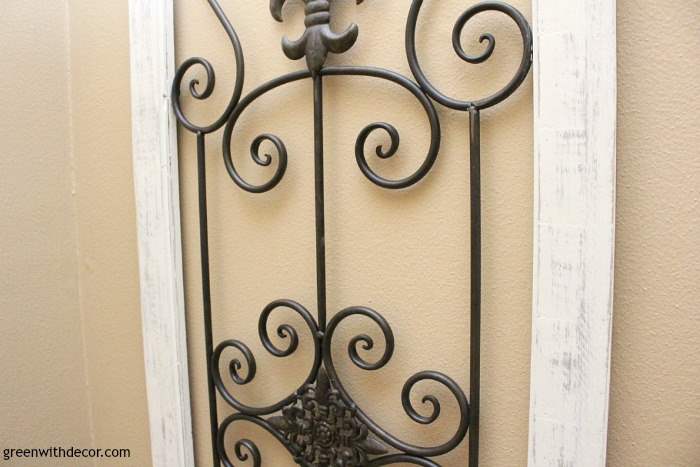 Do you have a landing on your stairs that this rustic wall gate would look perfect on? Or what do you have on that big blank wall?
For more wall decorating ideas, check these out:
Remember to bookmark or pin this post if you want to save it for later!


Pin it!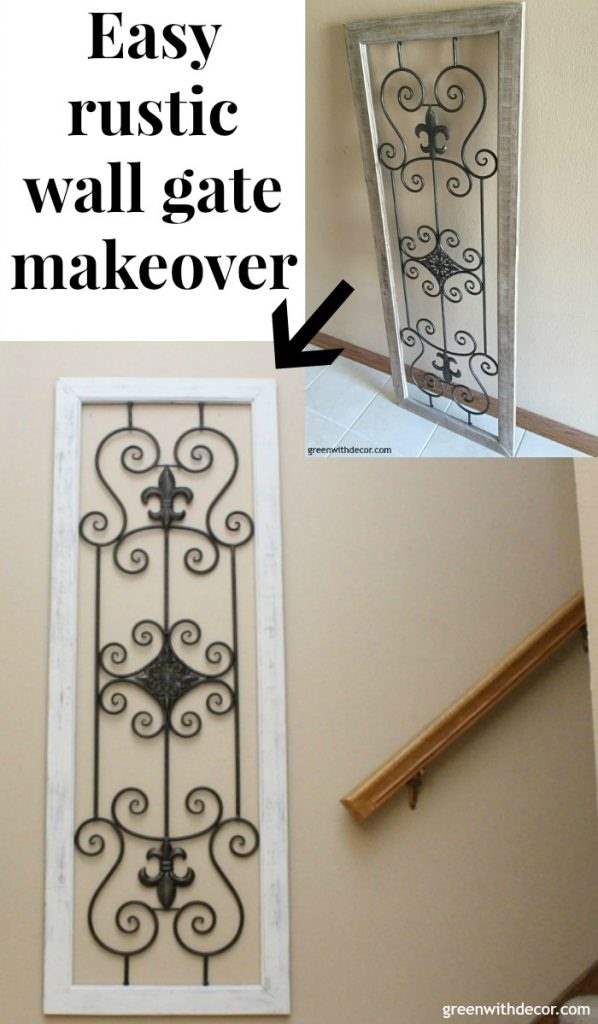 Want to read more posts like this?
Follow along: Get my emails | Facebook | Pinterest | Twitter | Instagram