Disclosure: This post is sponsored by DOWNLITE. All opinions, images and love of a good night's sleep are 100% mine.
Do you remember the last time you weren't tired? Sad, isn't it?! We are all always tired!
I'm not a good sleeper. It always takes me forever to fall asleep, I wake up to noises or any light, the list goes on.
So I've been paying attention to different factors that play into getting a good night's sleep. And what do you know, I've found some that work!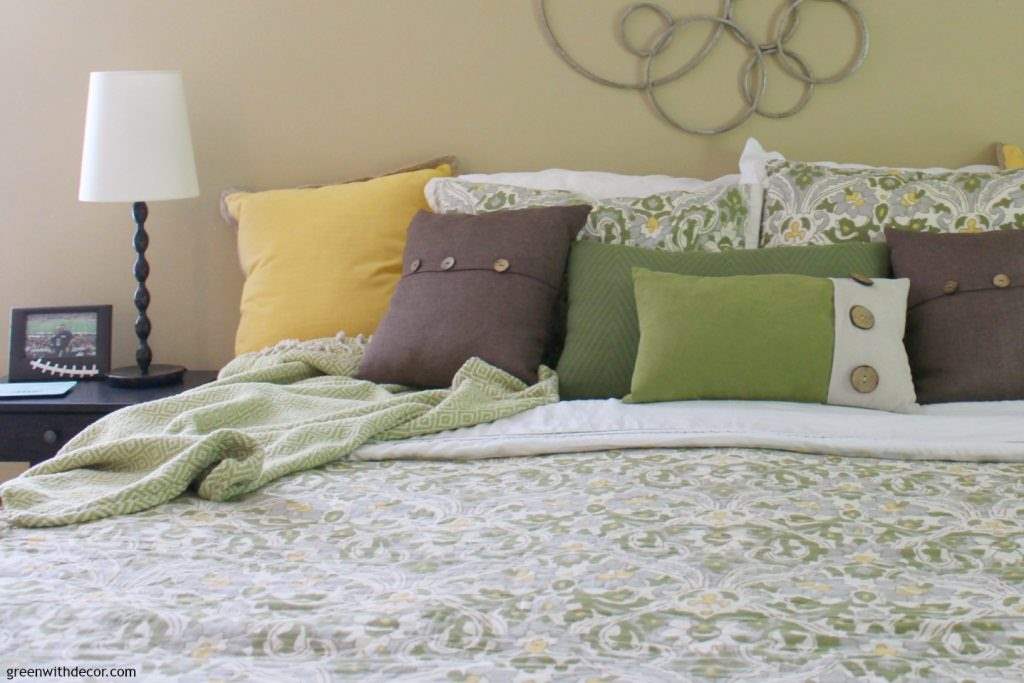 1. Make your bedroom a place you can relax.
This means whatever you want it to mean. I love decorating (obviously), so I have our room decorated in my favorite colors and style.
Keep stressful things out of there. No piles of work papers or bills!
2. Get yourself a good pillow.
I ignored this one for too long. I never really liked pillow shopping (everything always seemed too stiff or too soft), so I would end up with something I didn't like all that much and then keep it for far too long.
Until I discovered DOWNLITE. I didn't really think I'd ever be so excited about a pillow, but I am. And Kalen is even more excited than I am. He had been wanting new pillows for forever!
I was just really happy to see him so excited about pillows. When a new throw pillow (or five) shows up around here, he's not so enthusiastic. But show up with pillows for sleeping, and he's all in!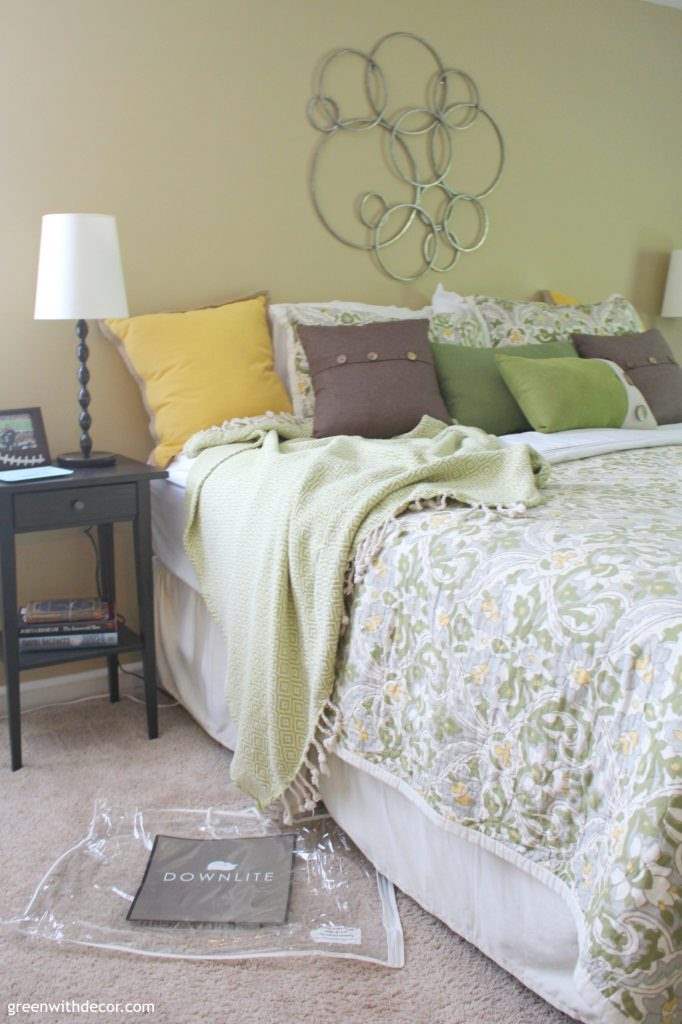 We got the 400TC Silky Sateen PrimaLoft Pillow. Sounds fancy, right?! They're just $45 each
For a good pillow, it's so worth it. The pillows feel silky and feature hypoallergenic PrimaLoft, DOWNLITE's down alternative for bed pillows. They're soft without being too soft!
We've both said they remind us of pillows at a hotel.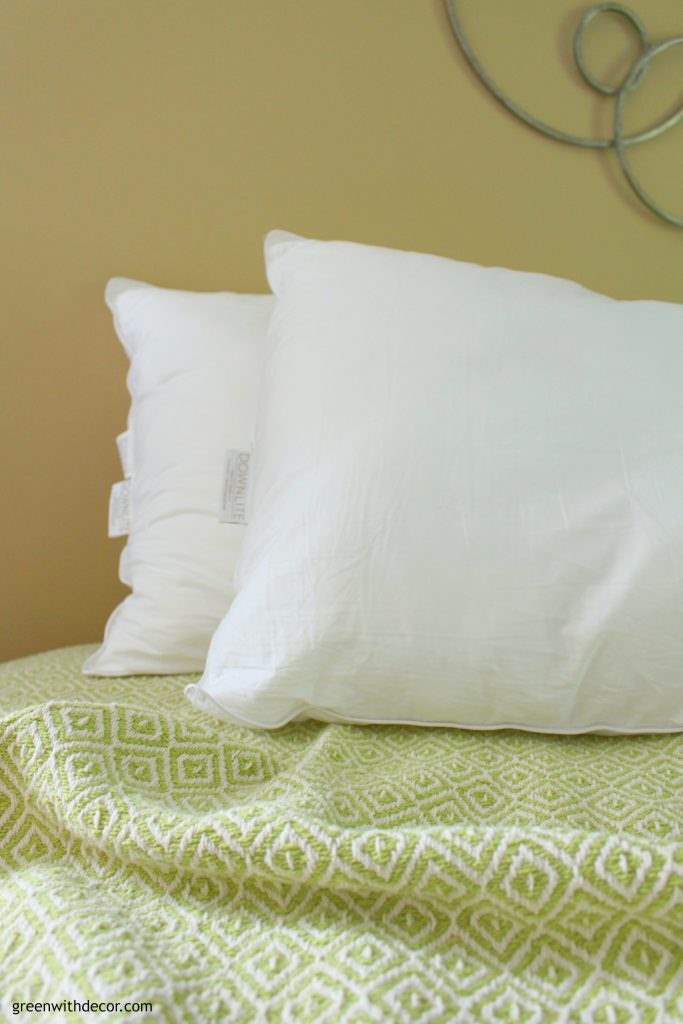 The medium density pillows are made for back and side sleepers. Perfect for us!
DOWNLITE is out of Mason, Ohio, just north of Cincinnati. I lived in Cincinnati for eight years, so that is exciting to me. I love supporting Cincinnati companies.
3. No phones before bed
I used to be so bad at this. I was always checking texts, email, Facebook, Instagram, Pinterest, Twitter, my website, Snapchat one more time …. Oh my gosh, all of that checking can take a half hour!
What a waste of time. And we all know that blue light isn't good for you right before bed.
I love reading, but I seemed to only be doing it on vacations in recent years. I'm back into it, and I LOVE it! Kalen and I finally got library cards after living back in Milwaukee for three years. We can't believe it took us so long!
This post contains affiliate links. This means if you click the link and buy something, I may receive a small percentage of sales at no extra cost to you.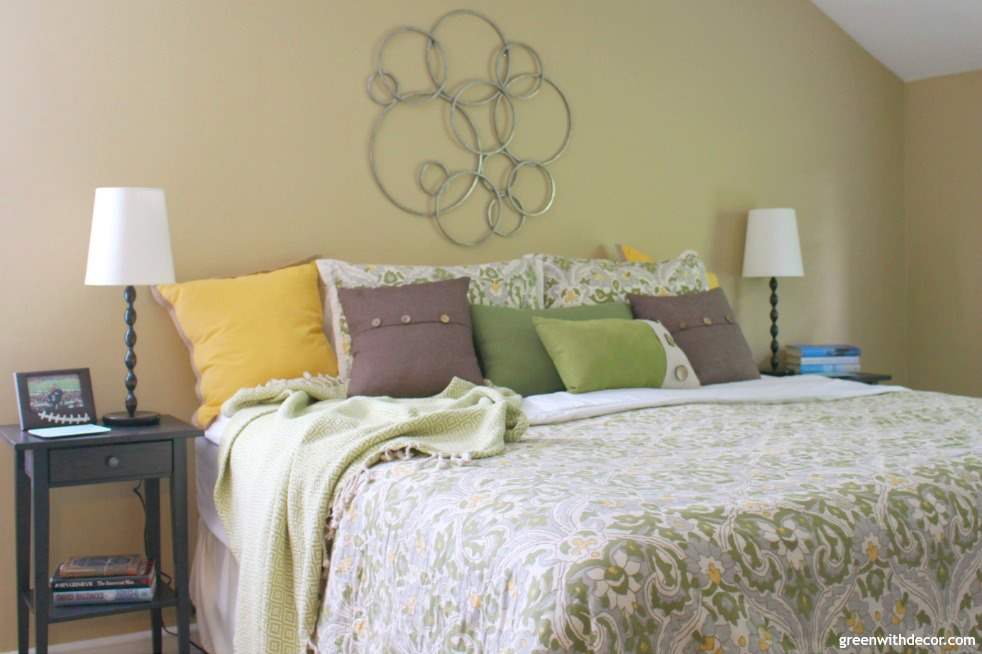 Total side note: if you've read anything good lately, leave the title/author in the comments below! I'm on the hunt for good reads now.
I just finished Judy Blume's In The Unlikely Event and Jennifer Weiner's Then Came You – both good if you're looking for a summer read!
4. A noise machine
I've been a fan of a noise machine for a few years. I know some people don't like them, but I really love them. I even bring ours on vacation with us.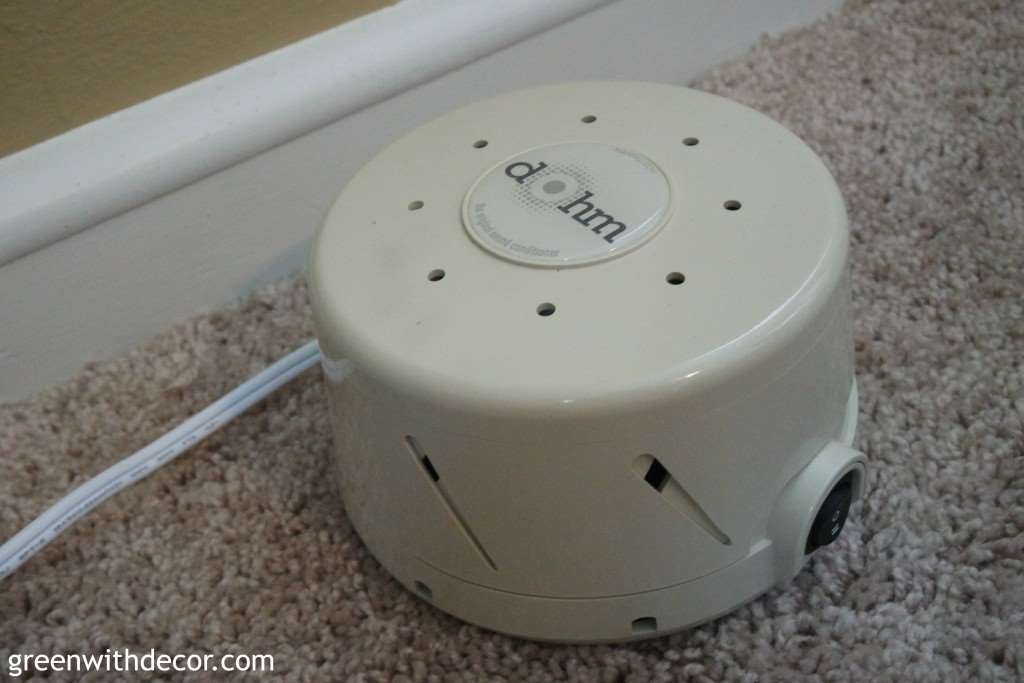 It blocks out all sorts of noise. With hardwood floors and a hyper puppy downstairs, I'll take any noise blockers I can get.
5. Blackout curtains
We bought these a while ago, and I still swear by them. Our room gets SO dark, and I love it! Especially on those lazy Saturday mornings when you want to sleep in.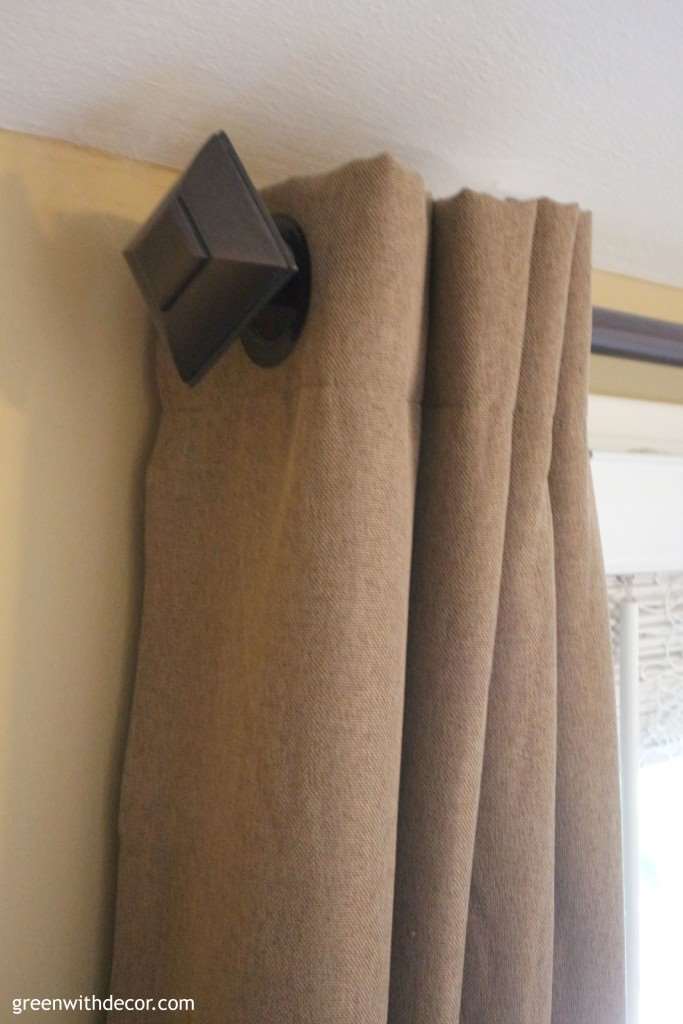 These little tweaks have definitely helped me to get a good night's sleep. Hope they help you, too!
Do you have other tips to add?
GET THE LOOK:
Since a popular question I get is "Where'd you get that?!," here are links to the same or similar sources:
See more bedroom decorating ideas here:
Remember to bookmark or pin this post if you want to save it for later!

Pin it!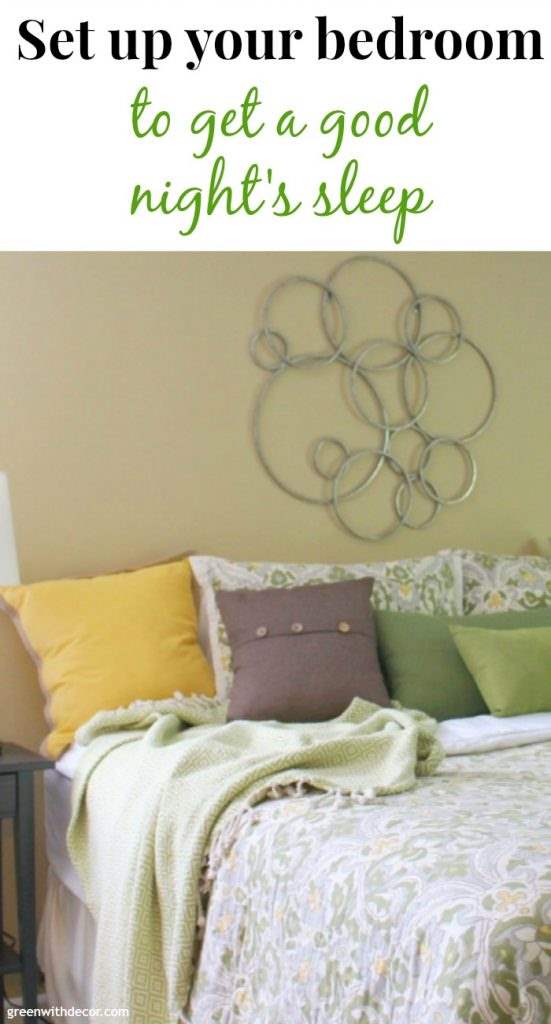 Want to read more posts like this?
Follow along: Get my emails | Facebook | Pinterest | Twitter | Instagram