I've teamed up with some awesome DIY bloggers to share wall decor ideas today!
Be sure to check out everyone's blogs for fun ideas – links are below!
I'm sharing my parents' living room wall today. My mom is great at decorating, which is probably where my love for decorating comes from.
You may notice my mom and I also share a love for the color green! I love that blanket she has on the couch.
Here's a look at the gallery wall in her living room:
A few of my favorite tips for setting up a gallery wall:
1. Pick colors that tie together but don't perfectly match.
I love the way the shades of green, red and brown all come together here for a cohesive look.
2. Pick pieces of different widths.
The HOME sign is slightly smaller than the metal piece so it can sit centered underneath it. Both are Pier 1 finds.
3. Pick pieces of varying heights
I love the red bottle! The books underneath give it the perfect amount of height.
4. Add an element of nature
Fresh flowers or fake plants – either gives a gallery wall a nice touch.
5. Pick pieces of different shapes
I'm so into clocks lately.
Which works out since a circle shape always adds good dimension to a gallery wall.
This one is a Target find.
Other wall decorating ideas:
I've shared two of my favorite DIY wall decorating projects recently.
In case you missed them …
We took these glass doors from the original dining room and repurposed them as picture frames.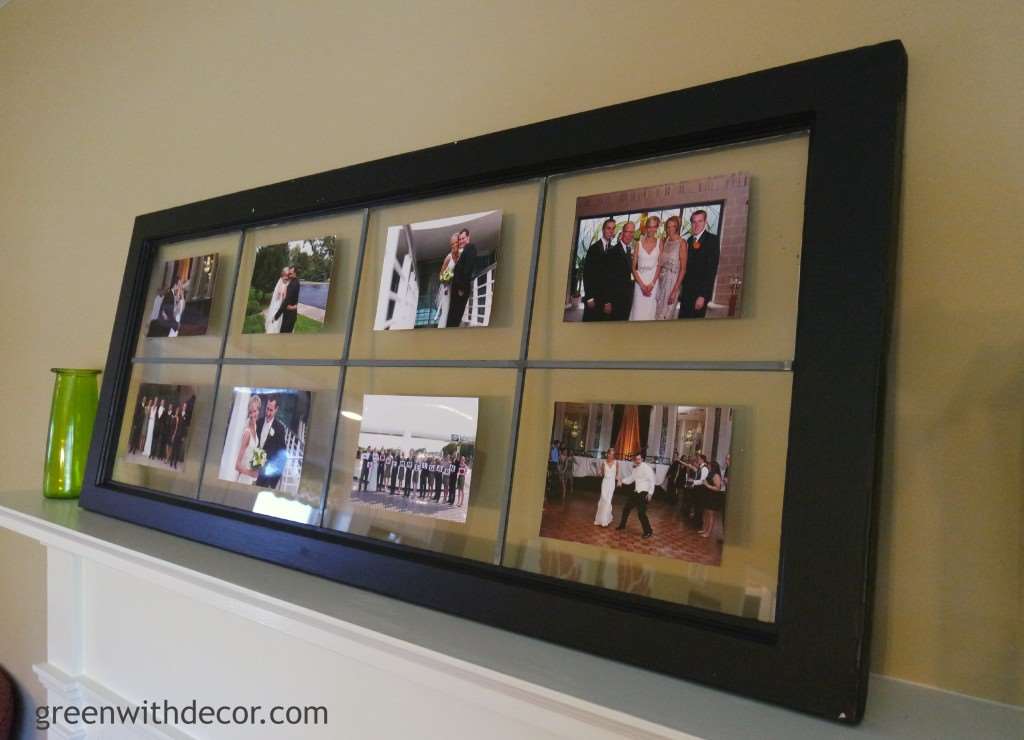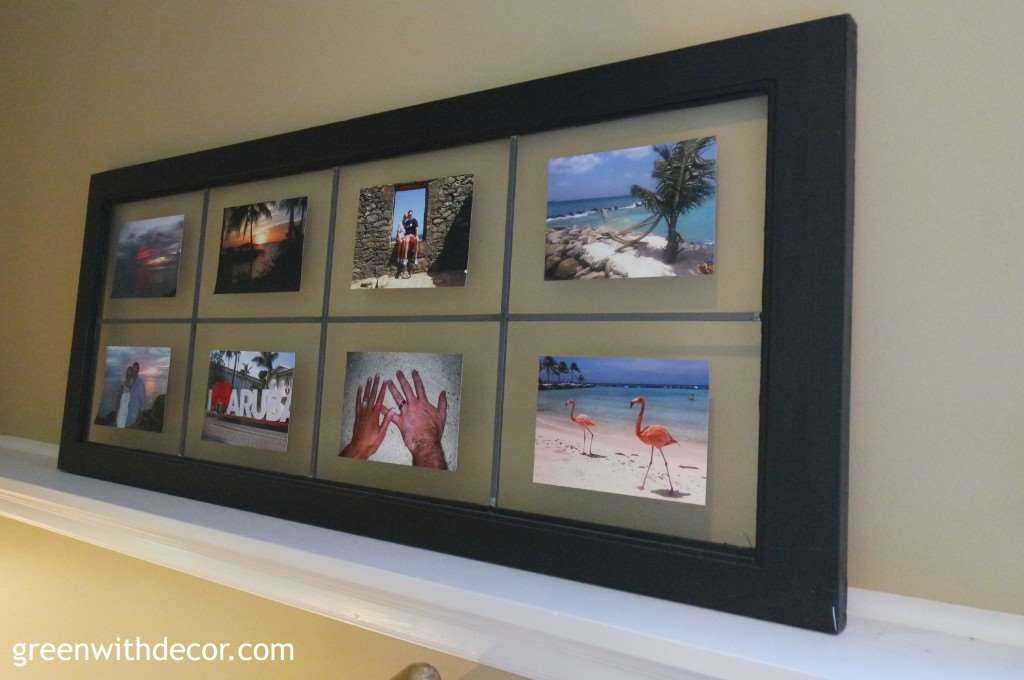 They now display our wedding and honeymoon pictures, which is a fun way to display memories from such special days!
This headboard in the guest room is also one of my favorite recent decorating projects.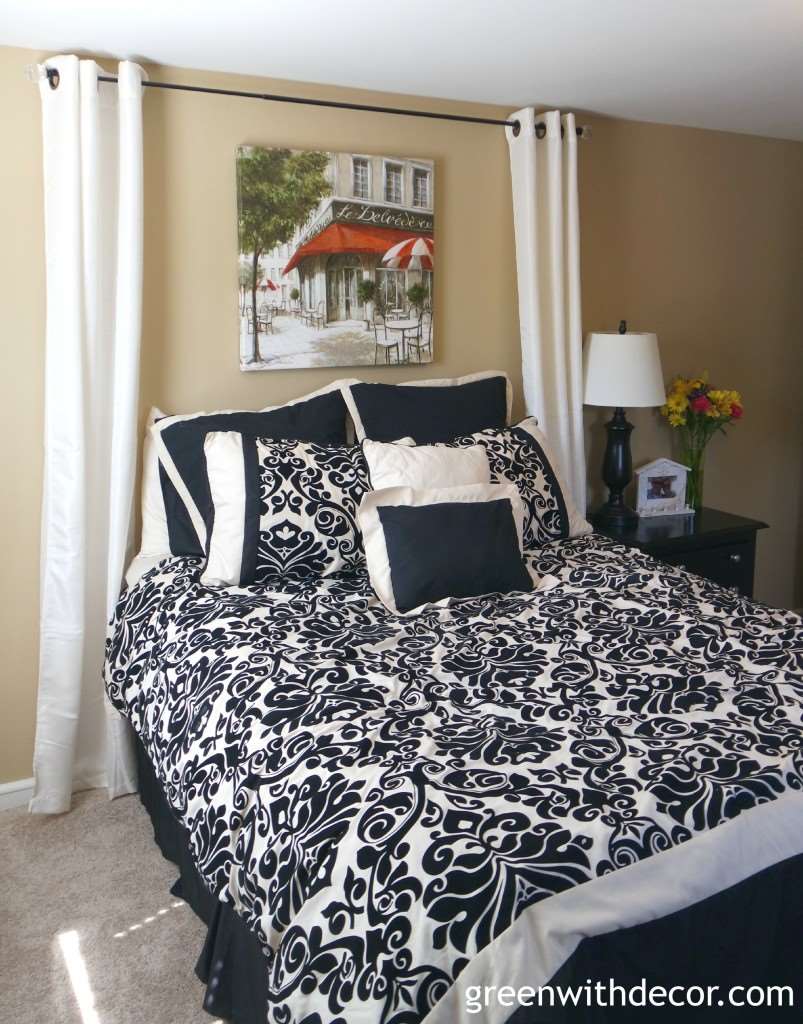 This was super easy. I found the curtains and canvas at Homegoods, and the curtain rod is from Target.
What's your favorite way to decorate a wall?
Check out the other bloggers' posts for some great decorating inspiration – and share your favorite wall decorating project at the link party below.
Amidst the Chaos
Old House to New Home
One More Time Events
A Shade of Teal
Vintage, Paint and More
The Weathered Fox
Uncookie Cutter
Green With Decor (you're here!)
Casa Watkins
Domicile 37
Refashionably Late
Up to Date Interiors
Pocketful of Posies
Shabby Grace Blog
We'll be featuring our favorites throughout the week. Can't wait to see everyone's ideas!


Want to read more posts like this?
Follow along: Facebook | Pinterest| Twitter | Instagram | Google+
If you want to save this post for later, remember to bookmark it or you can pin it here: