I have some fun news for everyone who loves decorating and styling shelves. Which I think is pretty much everyone who reads this blog, right?!
Last summer, a group of us bloggers got together for the #OurShelfies Instagram challenge. And we're bringing it back this summer, starting today!
For six weeks, we'll be sharing shelf decorating ideas according to different themes, and we want to see your ideas, too. We all love decorating so we can't wait to see what you guys share! Scroll down for the easy rules to play along.
Today's theme is 'mirror mirror.'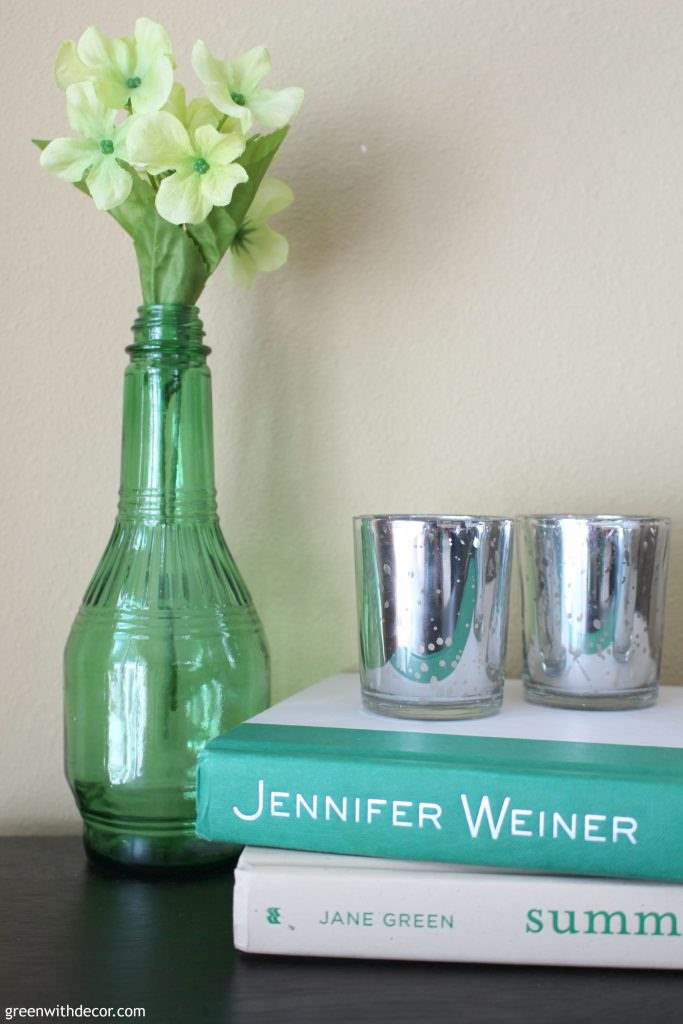 This post contains affiliate links. This means if you click the link and buy something, I may receive a small percentage of sales at no extra cost to you. 
I love these little mercury glass candle holders. They add the perfect touch of glam without going overboard. We got them from friends when we moved into our house. I found similar ones here.
And of course I'm all about green, and I've been reading a lot lately, so the green vase and books only make sense.
BOOKS: Jane Green's Summer Secrets | Jennifer Weiner's Then Came You
 Here's how the Instagram challenge works:
Every Wednesday morning, all the hosts (I have them all tagged in this Instagram photo), will post the week's theme and a photo that goes with that theme.
You have until Friday mid-day to post a pic that goes along with the week's theme.
Friday afternoon, all 12 hosts will share our favorite post from the week!
You don't have to have a blog to play along, just a public Instagram account. And even if you don't want to play (but we'd love if you did!), you can scroll through all the pretty pictures by clicking #OurShelfies on Instagram.
I look through Instagram a lot because I love all the pretty pics and decor ideas. I can't wait to see what everyone shares!
Head on over to Instagram and play along!

If you want to save this post for later, remember to bookmark it or you can pin it here: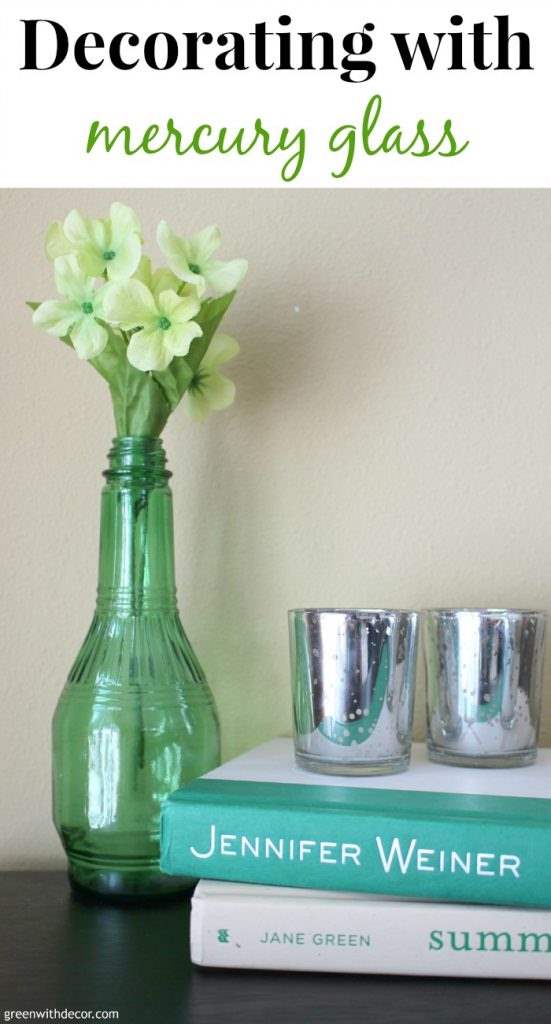 Want to read more posts like this?
Follow along: Facebook | Pinterest| Twitter | Instagram | Google+