A review of Impatiens Petal by Sherwin William, a pink paint color used for a little girls' nursery, bedroom or playroom.
Ah, paint colors.
I'll share the nursery reveal next week, but I wanted to share this paint color story today.
This is actually a great story of how to pick paint colors … and how not to.
Flash back to two years ago. Big surprise, but turns out picking a pink paint color from a bunch of swatches (without even sampling them) when you're sleep-deprived with a newborn and trying to move isn't the best way to find a nursery paint color.
I knew that, but somehow I thought I could just skip the sampling, pick Impatiens Petal and paint a whole room.
Well, it was definitely pink.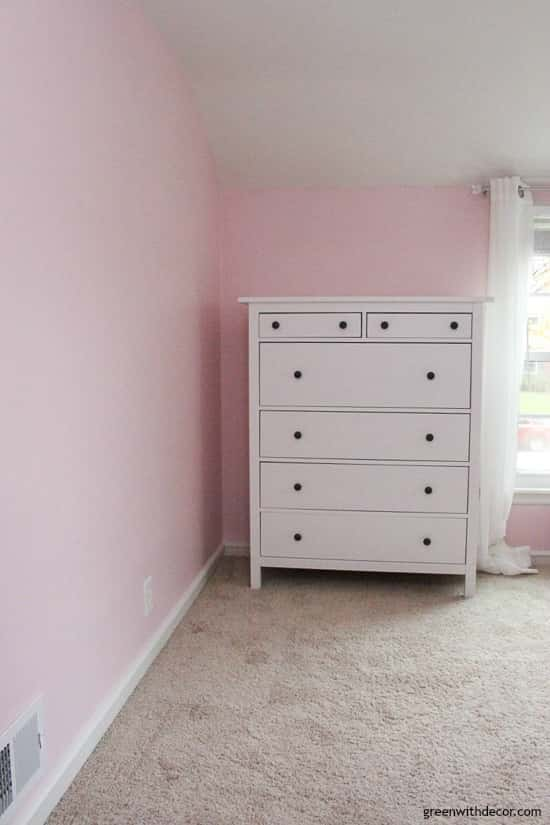 This post contains affiliate links. This means if you click the link and buy something, I may receive a small percentage of sales at no extra cost to you.
Impatiens Petal paint in a nursery: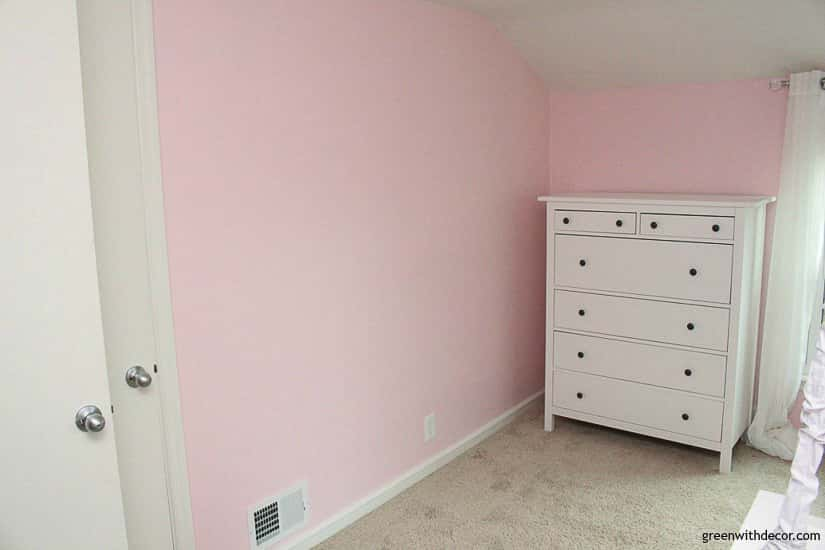 GET THE LOOK: Dresser here or here | Curtain rod
I tried to live with Impatiens Petal since we painted the whole nursery, but I just couldn't get over how bright and intense it was.
So I write this post to encourage you to sample paint colors before you paint a whole room and hate it. And because I did scour the internet for an Impatiens Petal paint review, and I couldn't find anything so I just went with the color.
We ended up repainting the nursery after a few months with a custom color pink. I literally mixed white and pink paint and kept sampling them on the wall until I found the exact shade of light pink I pictured in my head, ha!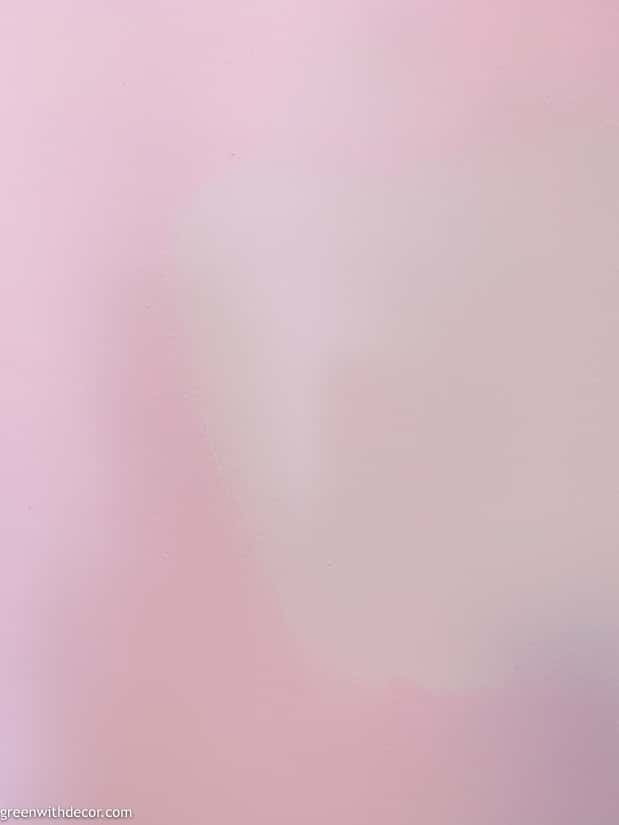 If you're debating Impatiens Petal, go ahead and sample it. I hate to discourage anyone from a paint color right off the bat. Maybe it won't look quite so pink in your room.
But I had to share that it did look that pink in our room. I wish someone had warned me.
The main message here is, buy the samples and see how they look in your room before you paint the whole room. (Especially if you can't find any reviews online, which is always one of my first stops when considering a new paint color!)
We still have some Impatiens Petal paint left over that I'll probably use for a dollhouse furniture makeover one day. It's a fun shade of pink for kids if you use it in small doses. Stay tuned.
If you do end up going with Impatiens Petal, the colors Sherwin Williams names as coordinating with Impatiens Petal are Pure White (SW 7005), Lacewing (SW 6729) and Ibis White (SW 7000), all of which look lovely.
And if you want more pink paint colors, check out this post with the best pink paint colors.
Do you have a favorite pink paint color? Or maybe have a better experience with Sherwin Williams' Impatiens Petal than we did?
Stay tuned for the nursery reveal next week!
If you want more paint color inspiration, check these out:
Remember to bookmark or pin this post if you want to save it for later!


Pin it!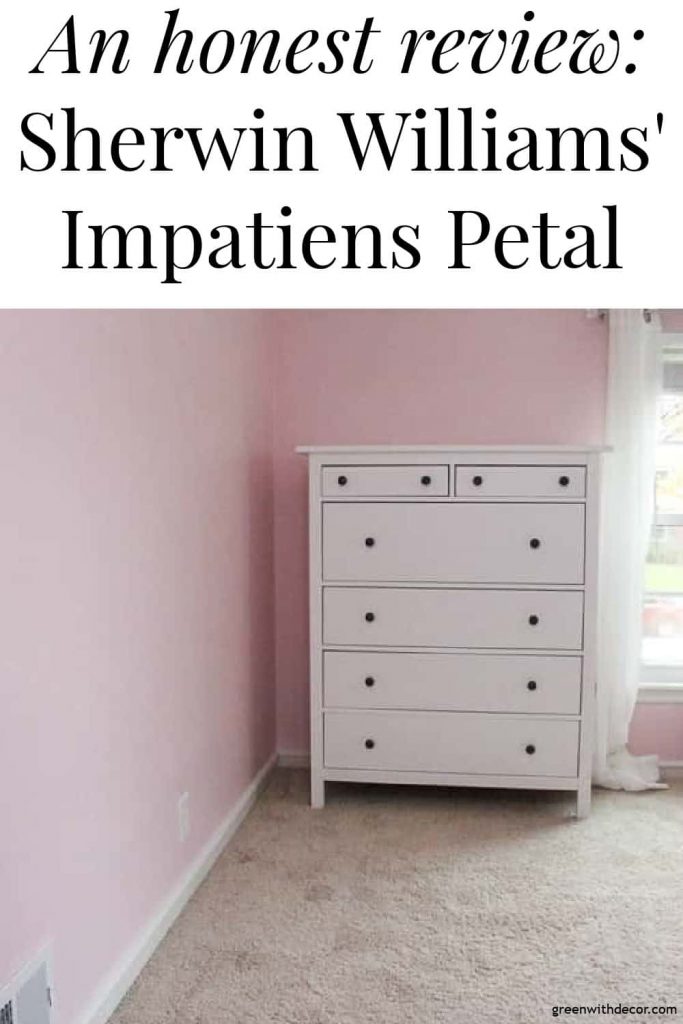 Want to read more posts like this?
Follow along: Get my emails | Facebook | Pinterest | Twitter | Instagram