A great review of our new, convenient Smartlock plus a few helpful door knob installation tips if you're wondering how to install a door knob
Disclosure: This post is sponsored by Delaney Hardware. All opinions, images and love of pretty door hardware are 100% mine.
We've been making a lot of updates to our backyard this summer (see the family-friendly backyard tour here), and our most recent project is updating our garage side door hardware!
We have a convenient door right from our patio into our garage so we don't have to always open the main garage door to grab something from the garage we want to use in the backyard.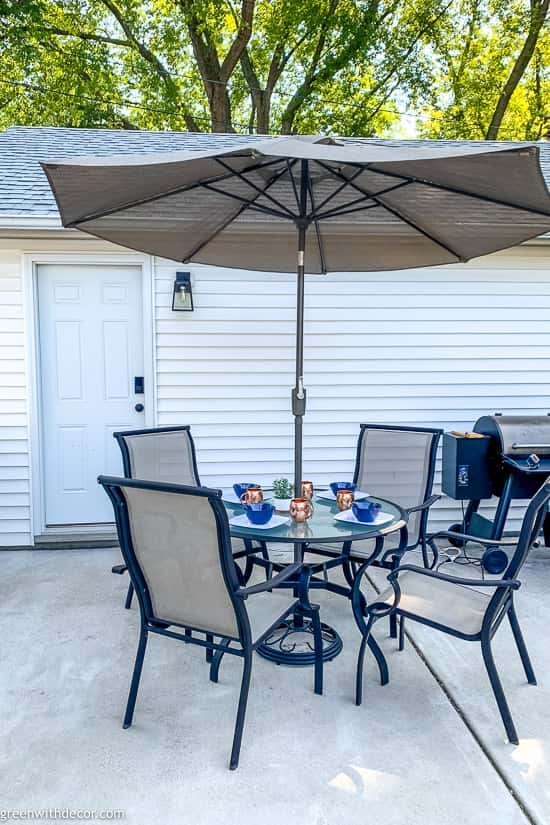 But the problem with our old door knob was that we always lock it at night for security reasons, which means it's pretty much always locked already whenever we head out to the backyard.
Which in turn meant if the main garage door was closed, in order to get in the side door to the garage, we either had to keep a key on us (not happening, haha) or run into the house to open the main garage door then run into the garage to unlock/open that side door. Not actually so convenient, huh?! (Yes, I realize is a total first world problem.)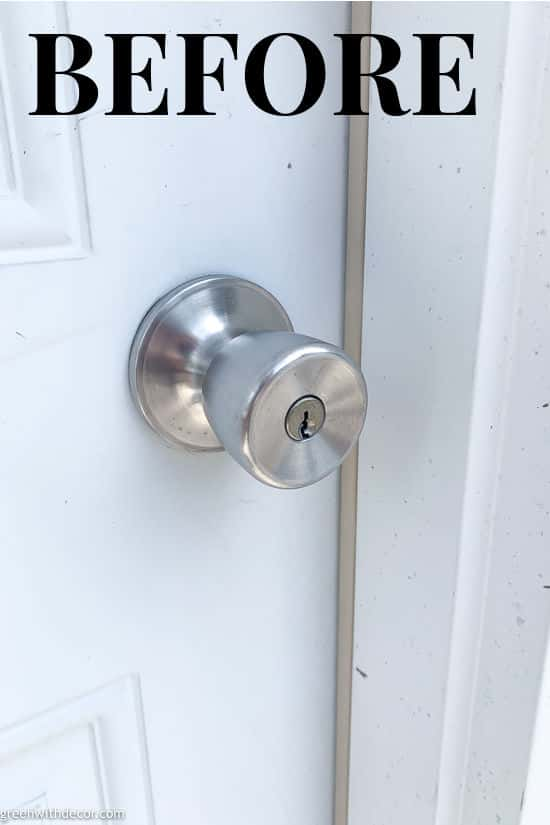 Until we got our new Delaney Hardware ZW300 Smartlock installed on our side garage door, that is!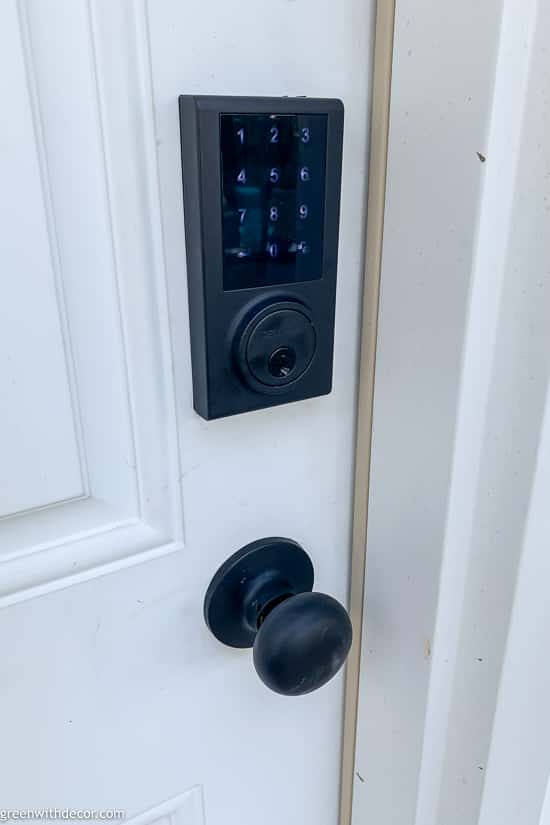 Now we can just quickly enter our code and get in the garage whenever we need to. (And we can now lock the door from the outside by just hitting a button the Smartlock!)
This pretty lock makes SUCH a difference! And bonus, it looks way better than that old door knob that had been there since we moved in.
If you've been around the blog for a while, you may recall we installed a Delaney Hardware ZW300 Smartlock on the main door to our house last year.
We absolutely love how convenient it is, plus it looks great. So I was really excited to replicate the exact look on our side garage door.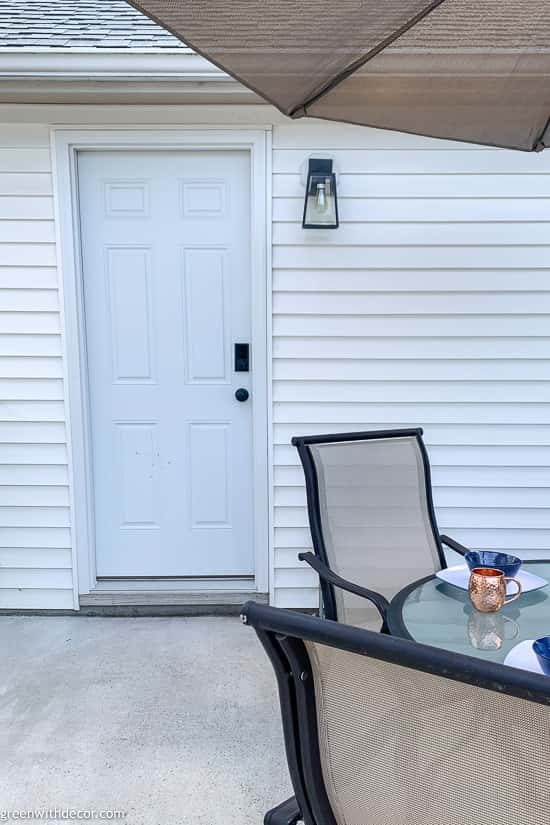 This post contains affiliate links. This means if you click the link and buy something, I may receive a small percentage of sales at no extra cost to you.
Favorite smartlock features:
Here's why I love our Smartlock so much I wanted another one for the garage: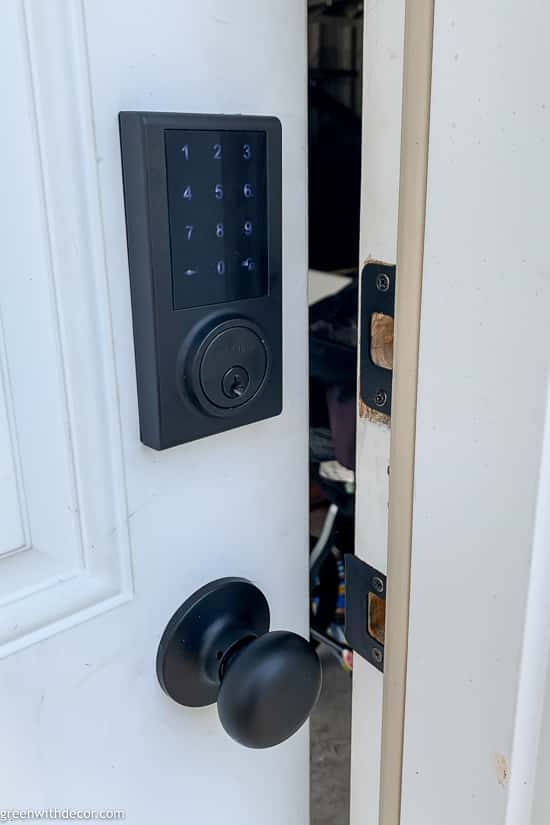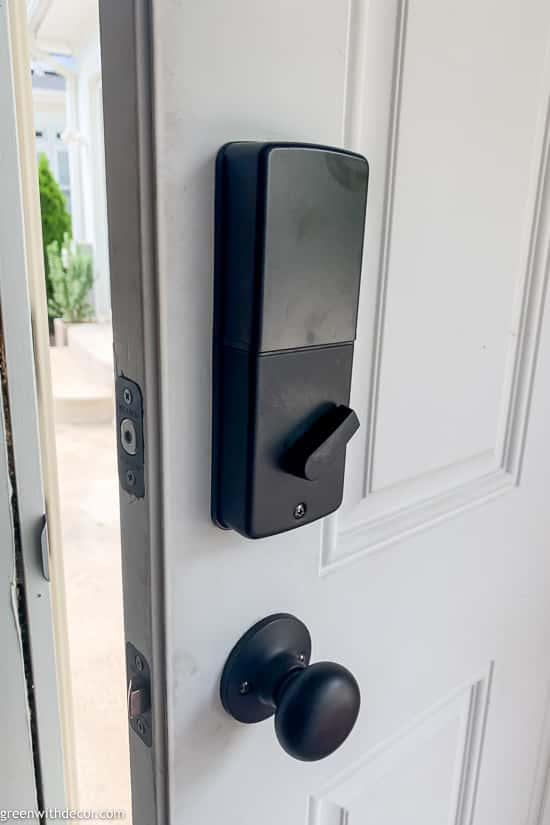 Smartlock door knob installation tips:
This installation was a bit more of a process than last year's, since this door only had the one door knob hole. If you already have a door knob hole plus your deadbolt hole, this project is EASY since you can just use those existing two holes. We had to drill a second hole for our keypad and another on the side for the deadbolt.
A few helpful tips for installing a door knob in this situation: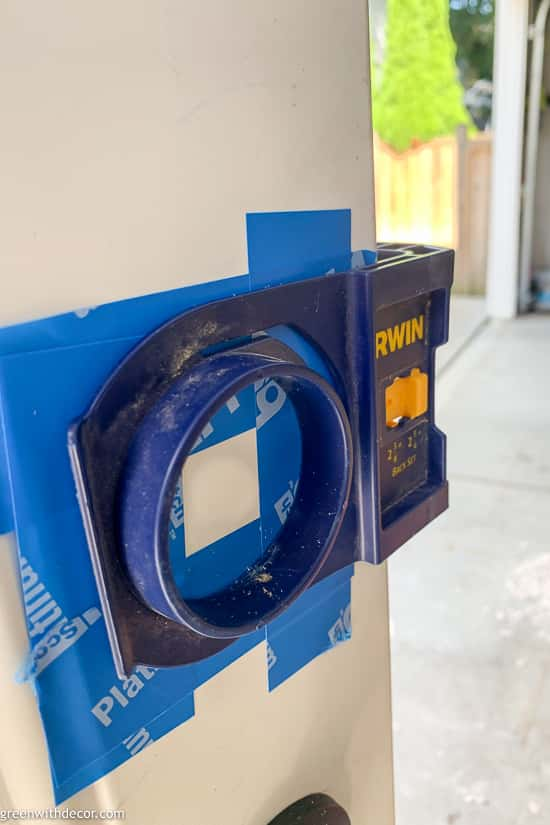 We're excited to have another smart feature in our house (they're just so convenient) and to have really easy access to our garage from the backyard.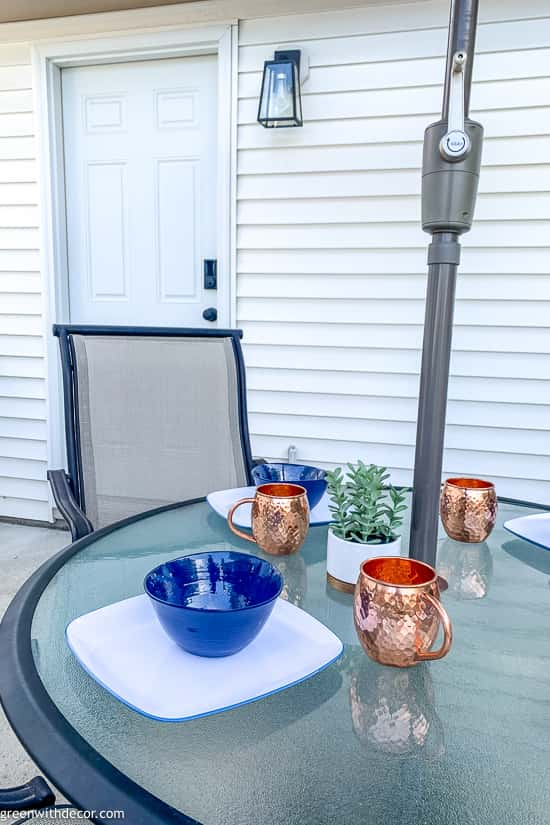 You can learn more about the Smartlock here , see all of Delaney Hardware's exterior hardware here or check out where to buy Delaney Hardware near you here.
GET THE LOOK:
Since a popular question I get is "Where'd you get that?!," here are links to the same or similar sources:
If you've missed any of our recent outdoor projects, catch up at the links below or see all outdoor projects here.
Remember to bookmark or pin this post if you want to save it for later!

Pin it!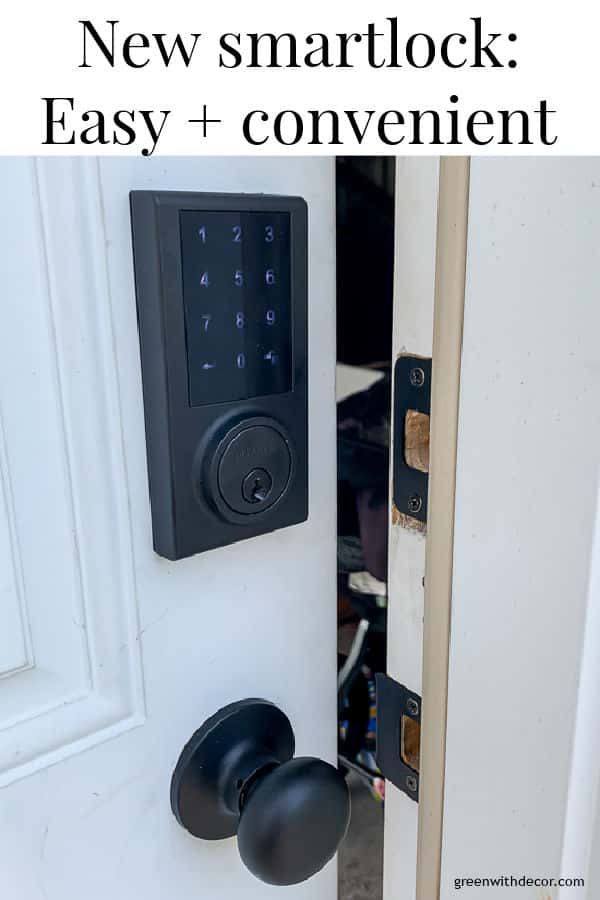 Want to read more posts like this?
Follow along: Get my emails | Facebook | Pinterest | Twitter | Instagram