On a recent trip to Goodwill, I came across an old tray.
It was white with lots of gold stars. Not my style. But I liked the size of the tray.
I knew with a little spray paint, this tray could go from trash to treasure.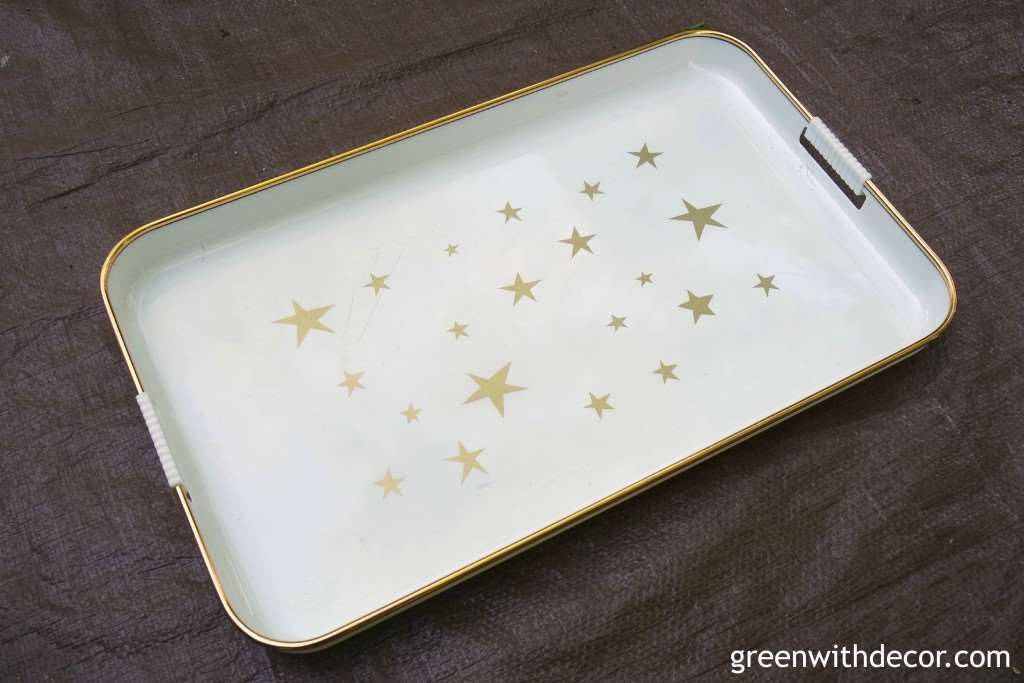 This post contains affiliate links. This means if you click the link and buy something, I may receive a percentage of sales at no extra cost to you.
If you guys haven't noticed … I have a thing for green. So of course I wanted the tray to be green.
Here are the supplies I used to transform the tray :
I liked the gold trim on the tray, and I wanted to keep it.
The gold stars, not so much. Those were getting painted over!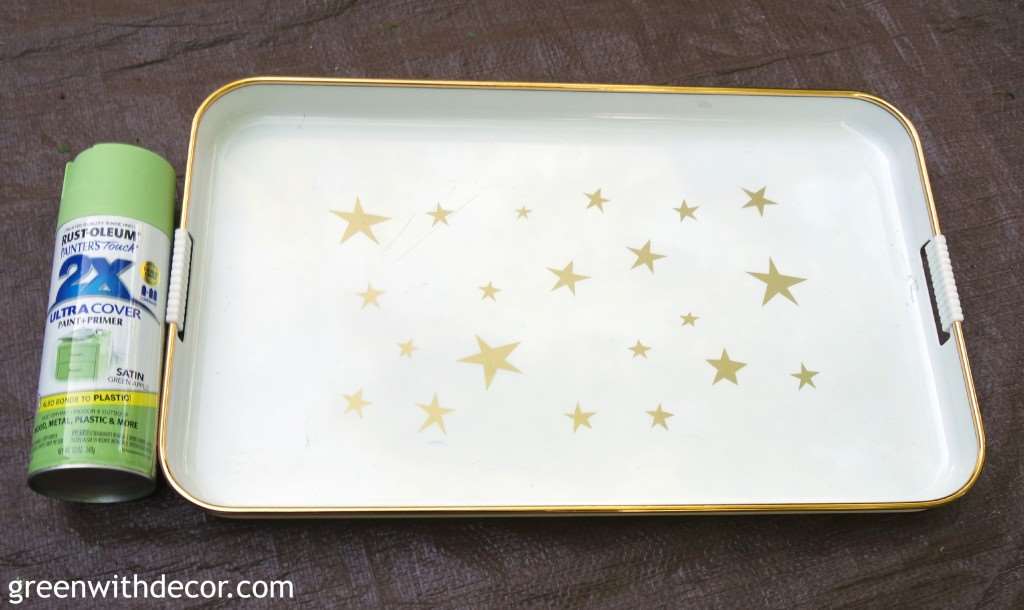 So I started taping the tray to protect the gold trim. This was the most time-consuming part of the project, especially in the corners where the tray was curved.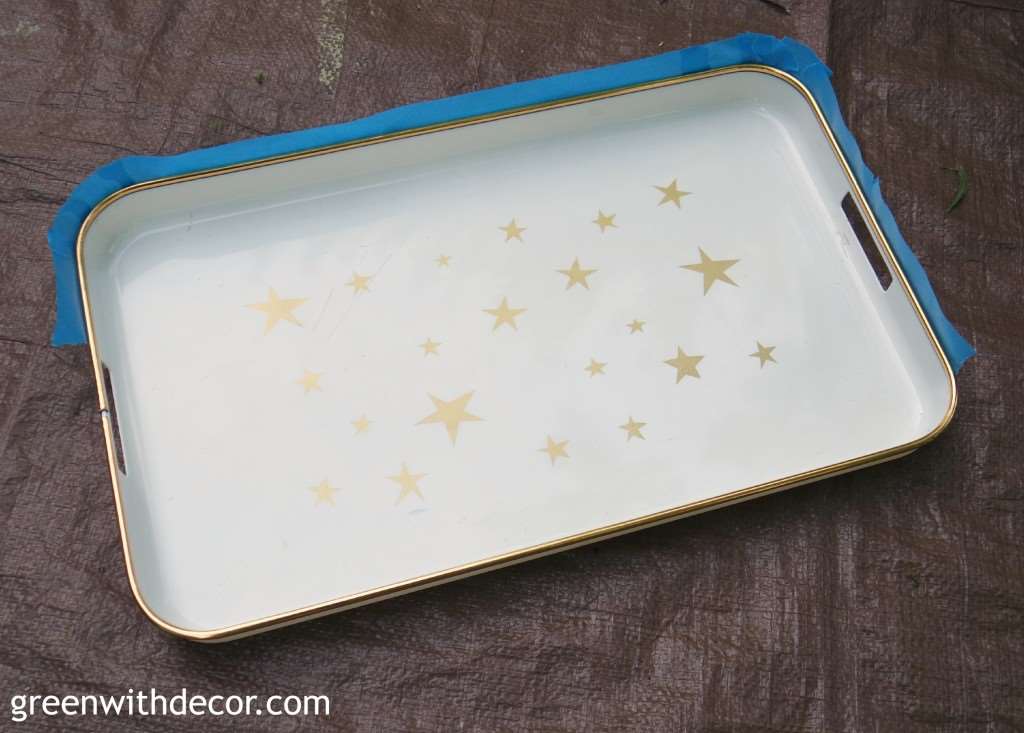 The actual spray painting part of the project took about 10 minutes total.
I put a tarp down on the driveway so I wouldn't have to worry about getting paint anywhere.
I spray painted the bottom and let it dry.
Then I spray painted the top, and let that side dry.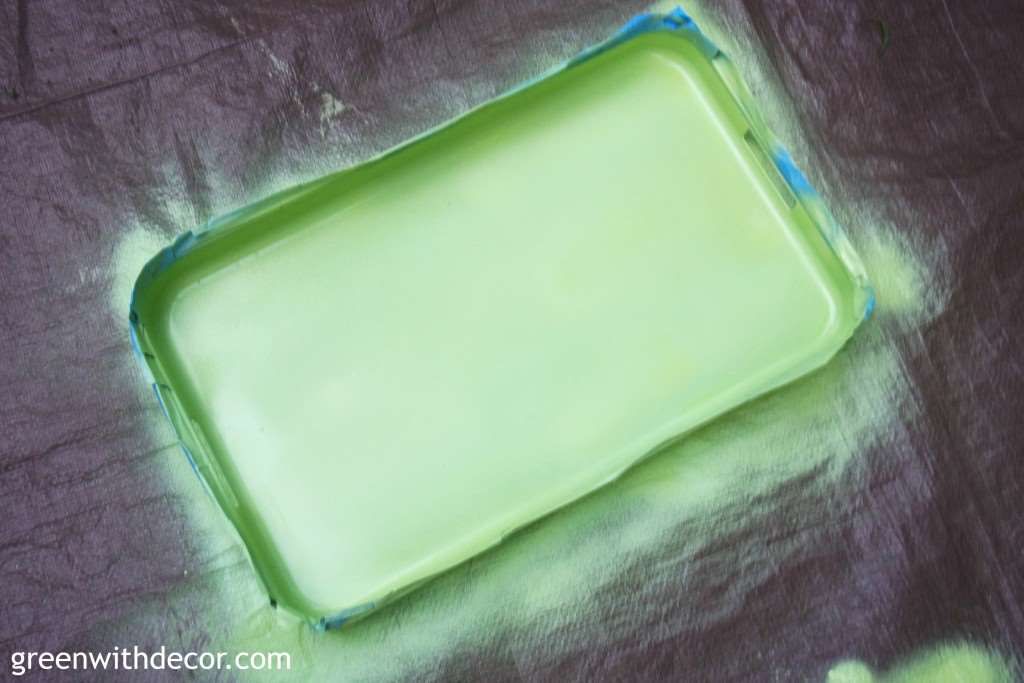 I did a second coat on both the top and bottom – and all done!
I propped up the tray in our kitchen. It adds a nice pop of green to the white counters and backsplash.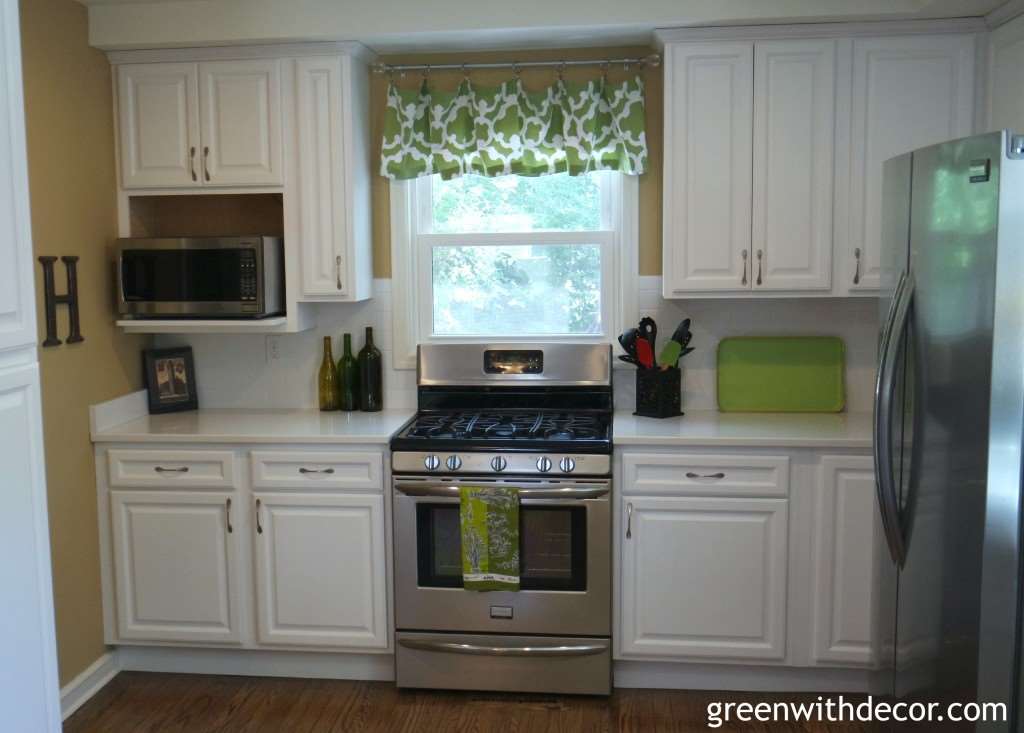 Cabinet hardware | Curtain rod | Window valance | Stove
Have you spray painted anything old lately?
It's such a fun, easy way to upgrade something!
I also just spray painted an old dresser in case you guys missed that post.

Want to read more posts like this?
Follow along: Facebook | Pinterest| Twitter | Instagram | Google+
If you want to save this post for later, remember to bookmark it or you can pin it here: