Thank you all for your sweet words on Saturday's blog post. That's one of those blog posts you hope to never have to write, and everyone's response was just so caring and thoughtful. It was definitely a more personal post to write on this home decor blog, but it felt good to write it and honor Karen's memory.
I have a few projects I'm finishing up around here and will share later this week. Meanwhile, I put together a new page on our Cincinnati house (our first house). I wasn't blogging back then, and we've had some people ask about the renovations there. I shared our kitchen renovation from that house last year, but this new page captures the whole house.
Kalen did a lot of work on the house before I met him (he bought the house a couple weeks before we met), but we took on the kitchen renovation and all of the painting/decorating together.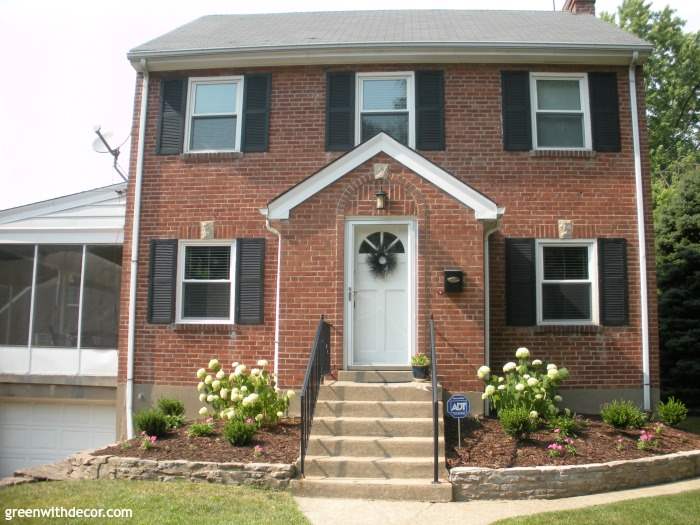 You can see a full before/after of our Cincinnati house here. Please ignore the fact I clearly had some work to do in terms of photography. I'm still working on that, but I've come a long way.
If you're interested in improving your photography skills, too, I have my favorite photography resources here. Even if you're not a blogger and just want to take cute pics of your kiddos, these tips and equipment make a big difference. My favorite external flash I have listed there is easy to use, not expensive and has made a world of difference in my photos.
Enjoy the house tour, and thanks again for all of your kind words this weekend. You guys are the best.

Want to read more posts like this?
Follow along: Get my emails | Facebook | Pinterest | Twitter | Instagram | Google+