It's no secret I love country music. When I heard the new Old Dominion song 'Half Empty,' the line about being here for one or one too many stood out. I knew it would be perfect for the cork chalkboard in our kitchen during our St. Patrick's Day party. (I didn't use the exact lyric but close enough.)
But I don't have the best handwriting, and I was really sick of writing clever little messages on the board for different holidays only to be frustrated with my handwriting.
Well, that's no longer a problem because I've discovered the easiest way to get perfect chalkboard letters!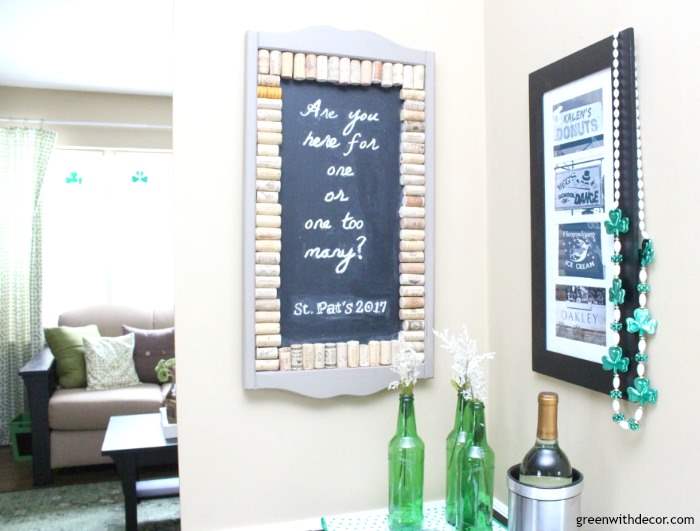 You may recall my rustic 'Today is a good day for a good day' sign up in our bathroom (tutorial here if you missed that one). Basically, it's a clever, easy way to transfer letters to wood.
This chalkboard idea is kind of the same concept.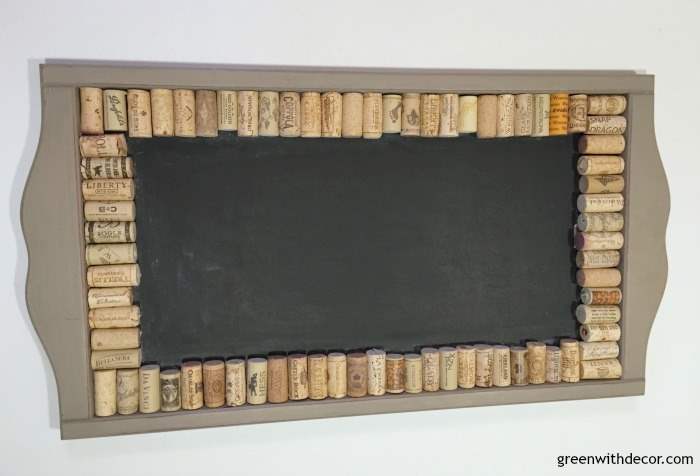 This post contains affiliate links. This means if you click the link and buy something, I may receive a small percentage of sales at no extra cost to you.
Supply list for getting the perfect chalkboard letters:
Printer
Paper
Scissors
Pencil
Pencil eraser
How to get perfect chalkboard letters:
1. Type up your phrase on the computer.
You can use Word or use picmonkey.com. PicMonkey has a free version with lots of fun fonts, so you can play around and type up your phrase in whatever font you want.
If you use PicMonkey, just save the phrase as a jpeg and then insert it into a Word doc so you can easily print it.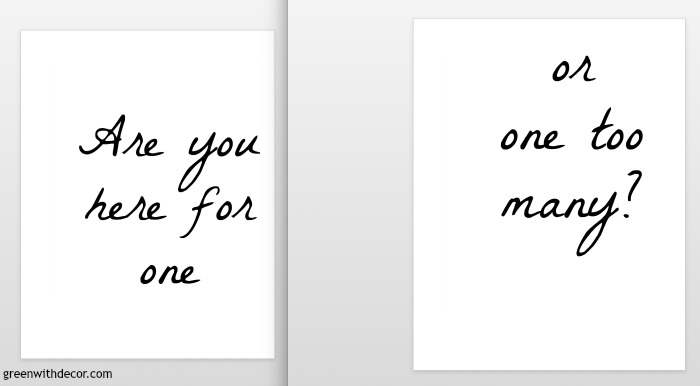 I also added "St. Pat's 2017′ at the bottom of the chalkboard to fill in some of the blank space and add an extra festive touch for our party. Plus I was excited about this new trick and wanted to play around with another font.


2. Print off your Word doc.
3. Position the paper on top of your chalkboard.
Just make sure you like the size of your letters/words on your chalkboard before you start.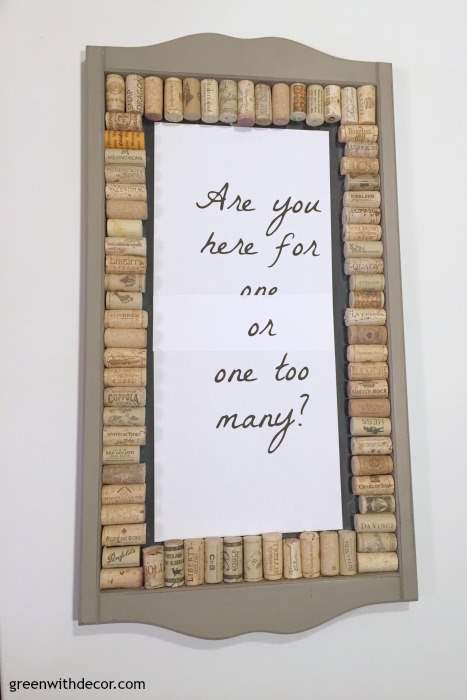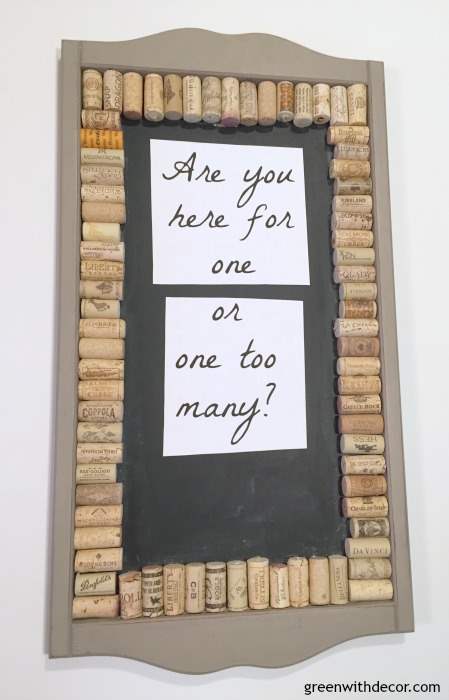 4. Flip the paper over rub chalk over the backside of the paper.
Focus on the part of the paper with the letters on it, you don't have to worry about the rest of it.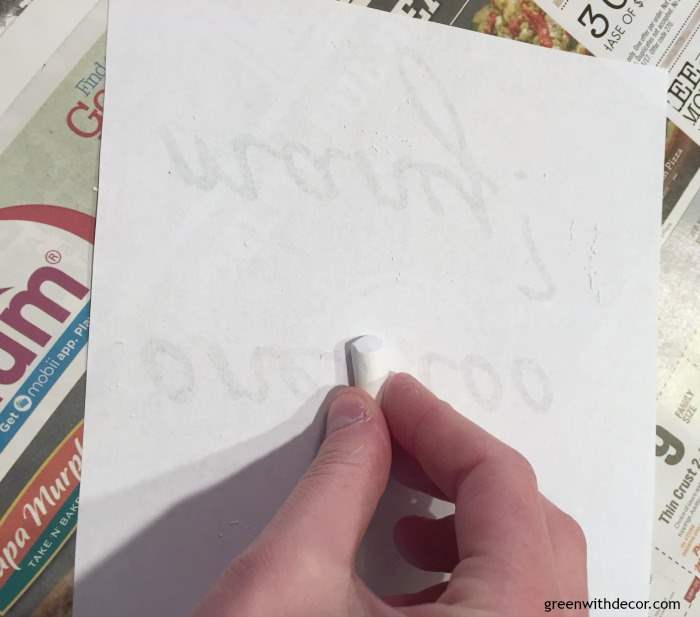 5. Place the paper right side up, on top of the chalkboard, so the chalk dust is between the paper and the chalkboard.
I basically hold the paper over the chalkboard, kind of hovering and eyeballing where I want the letters to be. Then tape it down so you don't accidentally move it and smudge your letters.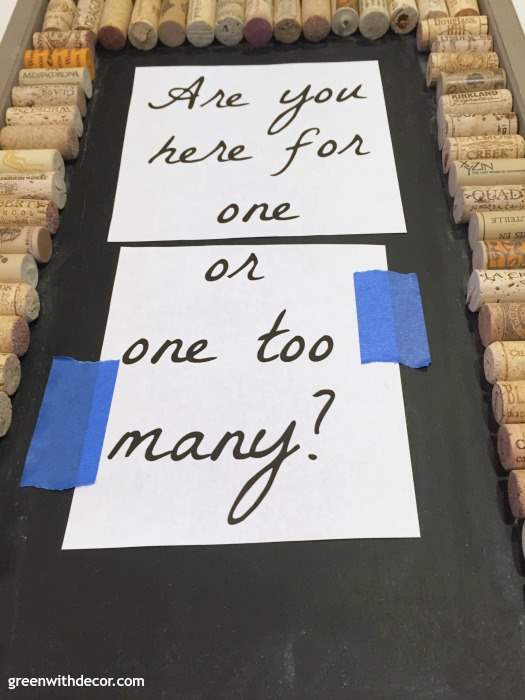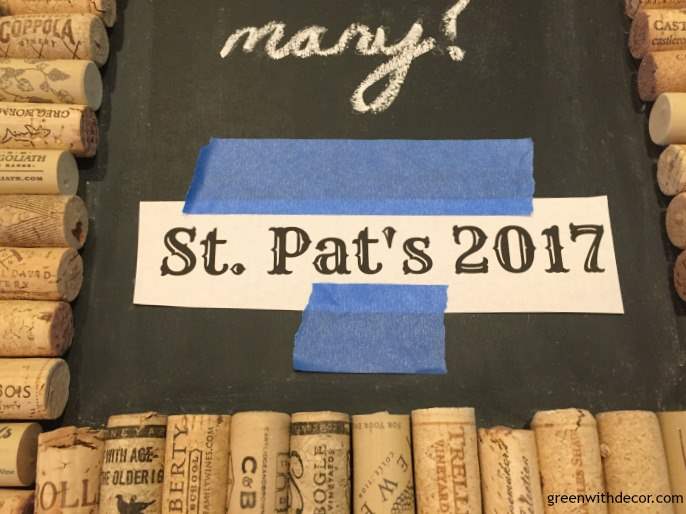 Oh, and if you've never written anything on your chalkboard before, cover the entire thing with chalk and then erase it. This will make it waaaaay easier to erase whatever it is you write on there. Otherwise, whatever you write on first will pretty much leave an outline on the chalkboard forever and ever.
6. Trace the letters with a pencil.
This outline draws an outline of chalk dust on the chalkboard. Use a good amount of pressure.
Try not to press anywhere else where there is chalk dust on the back, because then that chalk will transfer to the chalkboard, too. Although you can always just erase it.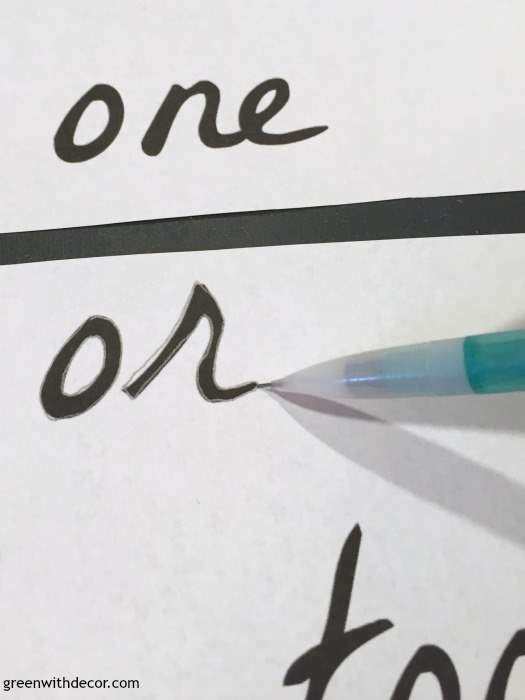 This gives you a great outline of your phrase.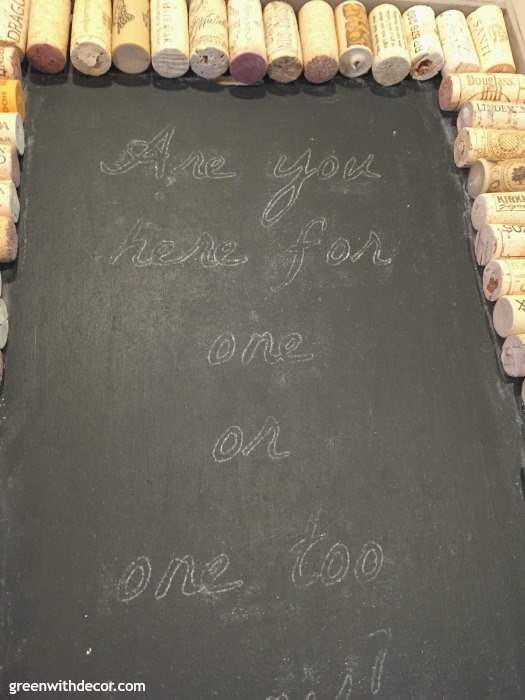 7. Fill it in with chalk.
Then you can freehand any edits needed and erase any stray marks. I used a pencil eraser to erase a few small stray marks. An eraser is small enough you don't accidentally erase any letters you just traced on there.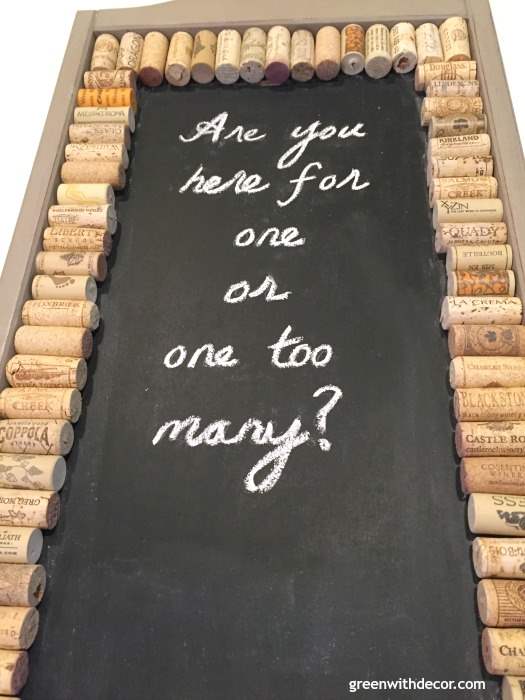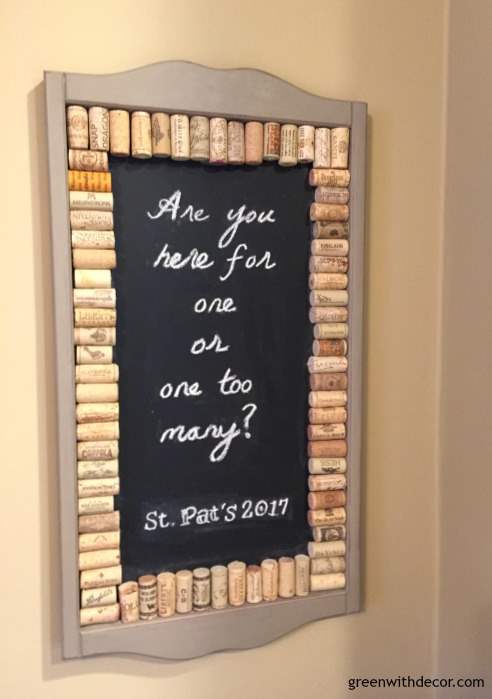 Isn't this so fun!? So many people (even guys haha, I feel like usually just girls notice the decor stuff) commented on the chalkboard letters at our party.
I loved sharing the trick with everyone so we can all have perfect chalkboard letters!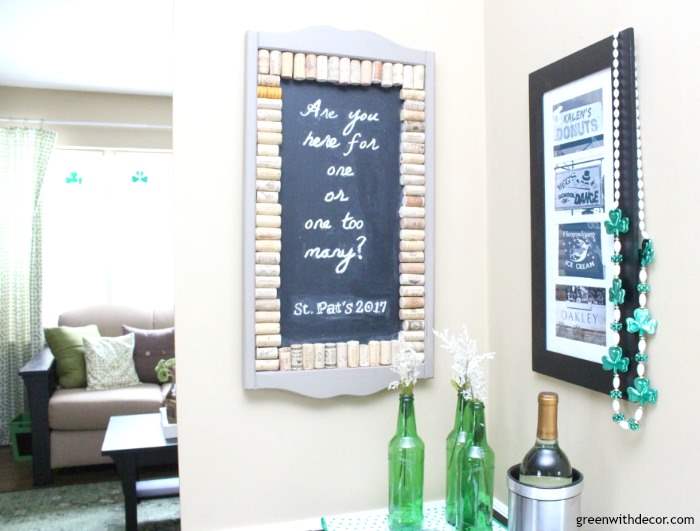 Swapping out the message on a chalkboard is so much better than buying a bunch of seasonal signs – and then having to store them all!
Do you have any easy seasonal decorating tips? I'd love to hear them!
If you like fun wall decorating ideas, you'll want to see these, too:
Remember to bookmark or pin this post if you want to save it for later!


Pin it!