Disclosure: This post is sponsored by BabbleBoxx on behalf of Amazon Prime Video. All opinions, images and love of both dogs and reality shows are 100% mine.
Anyone else feel like they've watched ALL the shows this year? So much time at home!
We're always on the hunt for something new to watch, and I'm definitely one to love reality competition shows.
So I was excited to hear about the new Amazon Prime Video show, 'The Pack' that premieres this Friday, Nov. 20 (tomorrow!). You can watch 'The Pack' on Amazon and learn more here: Amazon.com/adlp/PackedWeekend.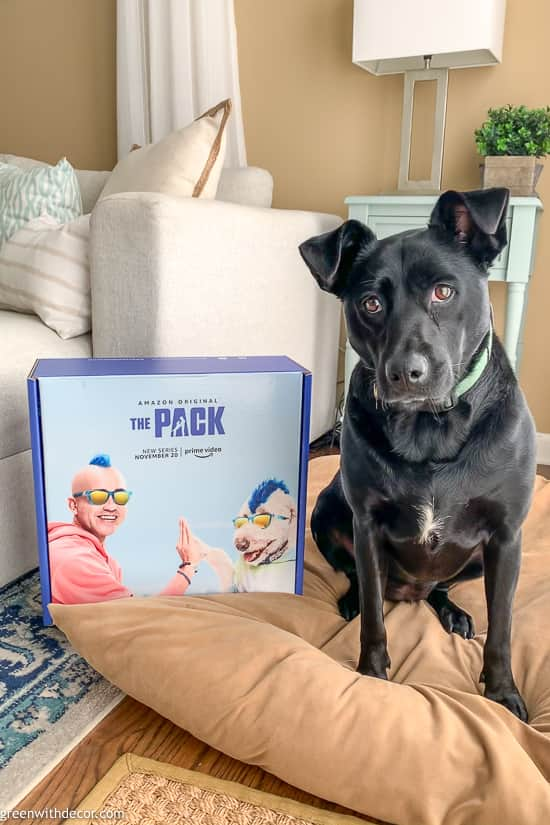 The show features 12 teams of dogs and their owners on a multi-continent adventure. In a year where we've been home with Oakley every single day, it seems like the perfect time for a fun competition show featuring dogs to come out.
If you've been around the blog a while, you know we love Oakley. It's crazy to think we've had her for 5 1/2 years already! It's hard to remember life without her around.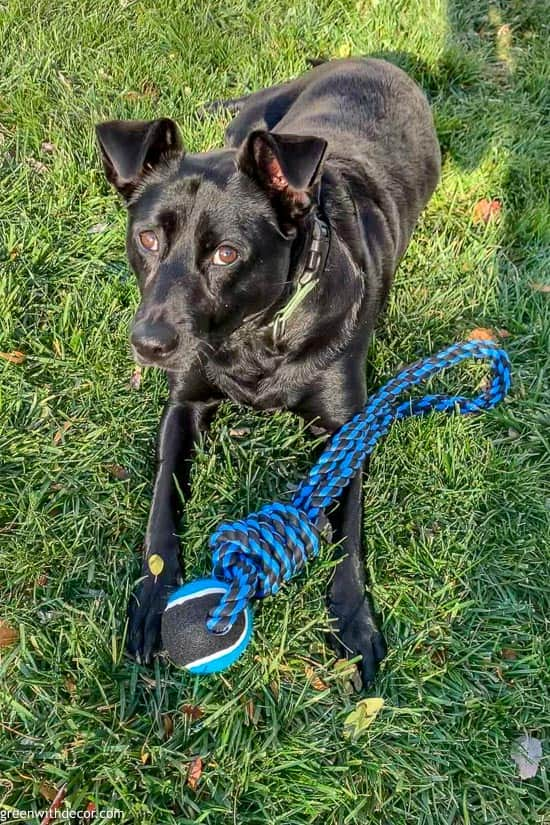 Plus Oakley always curls up with us on the couch after our daughter goes to bed so you know she'll be watching with us.
We got a fun box full of dog toys to celebrate the premiere, and Oakley was, as usual, right near me as I opened the package just in case something was for her. (And this time, she was right, ha!)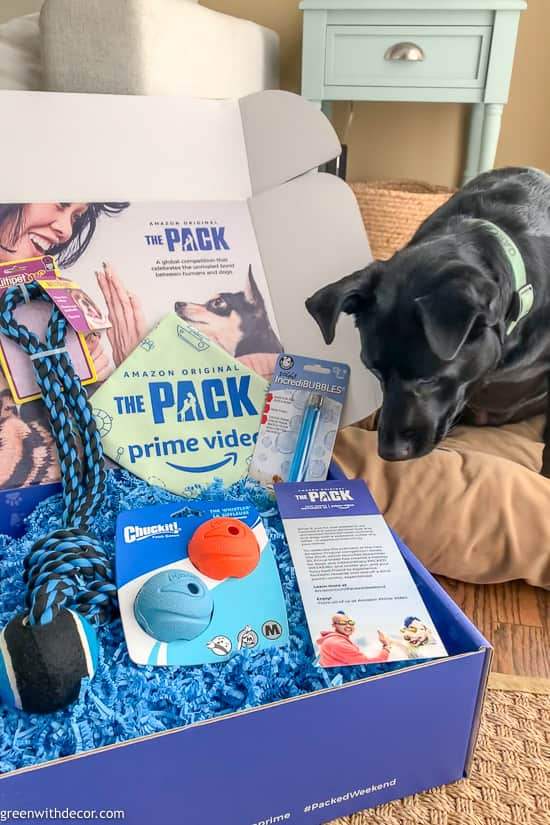 This post contains affiliate links. This means if you click the link and buy something, I may receive a small percentage of sales at no extra cost to you.
On 'The Pack' on Amazon Prime, the human and dog pairs will take part in unique challenges in each location they visit. The challenges were designed by a team of accredited veterinarians and certified dog experts, so you know they'll be good. The team will also accompany the teams on their international adventure.
The pairs will have to prove they have the strongest bond in the pack, focusing on their understanding of each other's strengths and weaknesses. For fellow dog owners / lovers, doesn't this sound fun?!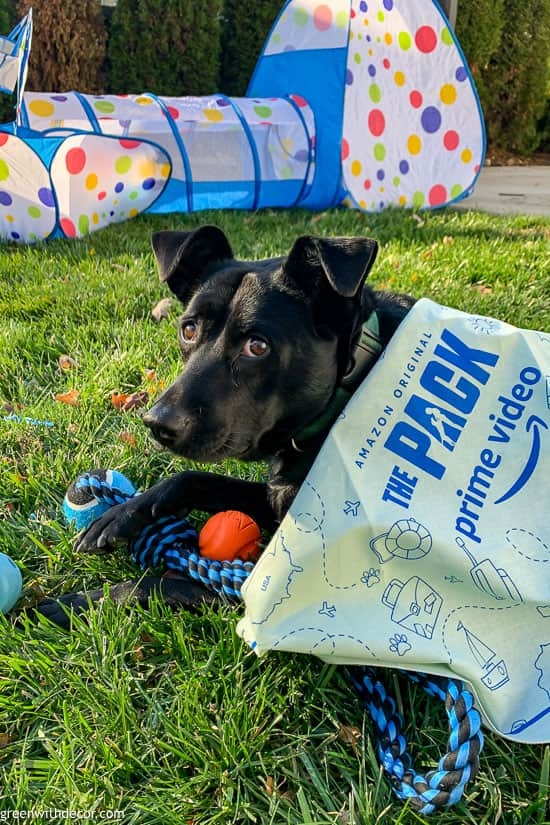 The show is hosted by Olympic gold medalist Lindsey Vonn and her dog, Lucy. The winning pair and their chosen charity will receive $750,000, with $500,000 going to the winners and $250,000 to the animal charity of their choice.
During filming, 'The Pack' donated $250,000 to various charities and animal rescue organizations in each country. Oakley is a rescue dog, so animal rescue is something that's always close to our hearts. We were lucky we were able to rescue a puppy and have known her basically her whole life.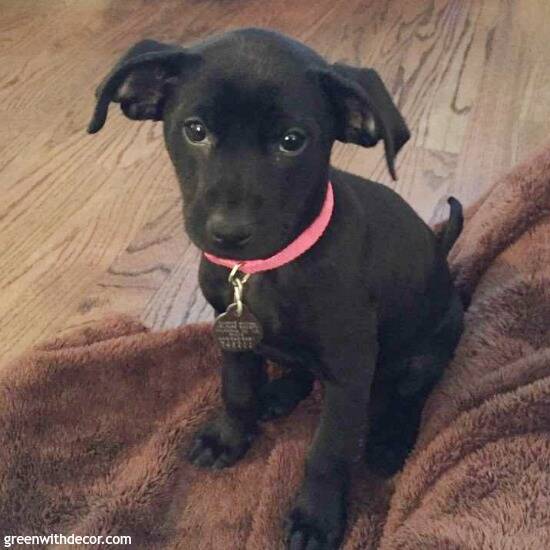 Wasn't she adorable?! So little!
We actually just came across videos of when she was a puppy, and we've had fun watching them with our daughter, who can't believe Oakley was ever so little and in her words, "so cute!"
This little backyard obstacle course has provided hours of entertainment for Oakley and our daughter alike!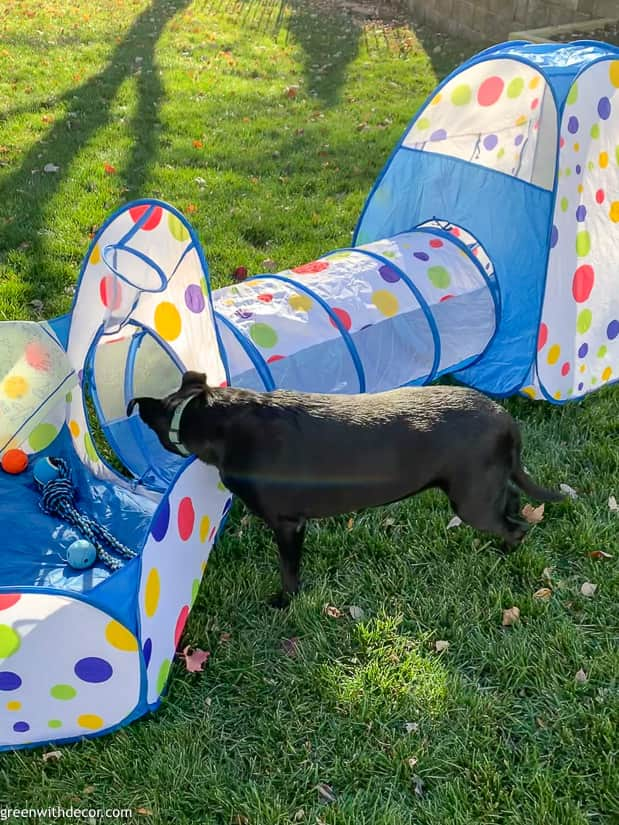 Oakley is definitely one to sniff around and check out the tunnel before climbing through it, but then she loved it!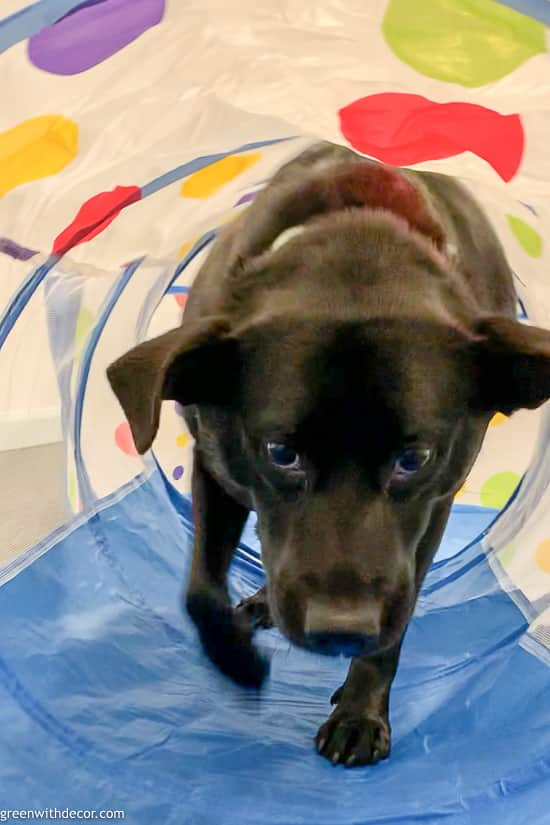 It's fun to see Oakley climb through the tunnel. Her sense of adventure is usually along the lines of sprinting around the yard as fast as possible, playing with some balls and rope toys, then finding a nice spot in the grass to relax in.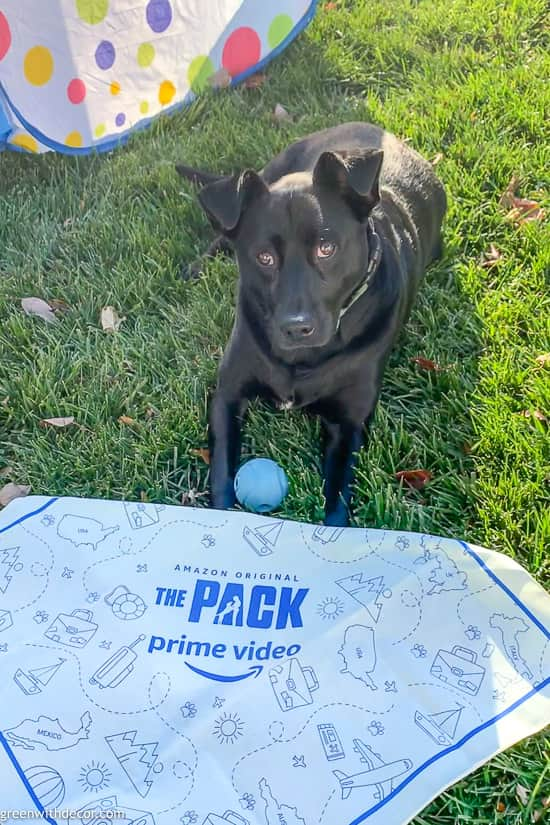 You can learn more about 'The Pack' on Amazon's website at Amazon.com/adlp/PackedWeekend, plus Amazon will be featuring all sorts of deals and experiences you can enjoy with your dog from Friday through Sunday to celebrate Packed Weekend so be sure to check back over the next few days!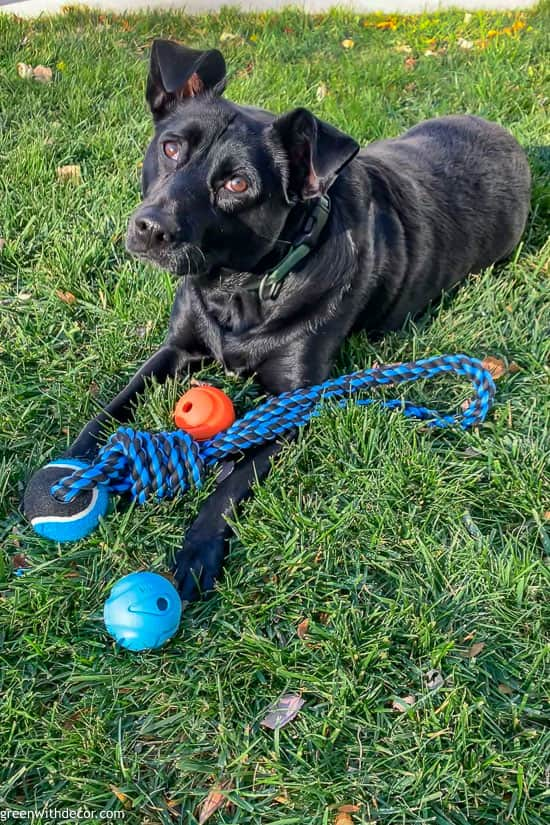 I know a lot of us are already thinking about Christmas shopping, and we always like to get Oakley a little something so this will be fun to check out. (Tell me you buy presents for your dog, too!)
Enjoy watching and curling up with your favorite dog!
Remember to bookmark or pin this post if you want to save it for later!


Pin it!

Want to read more posts like this?
Follow along: Get my emails | Facebook | Pinterest | Twitter | Instagram