We spent last week in Vancouver and Seattle. My brother David moved to Seattle last summer, and we finally made our way to the Pacific Northwest.
It's as awesome as everyone always says it is! There are so many fabulous things to do in Vancouver and Seattle.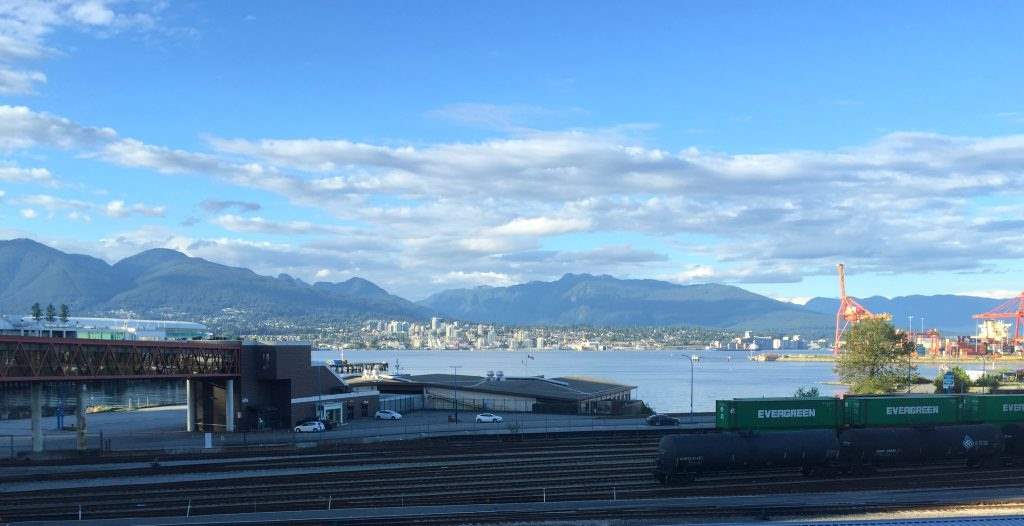 I'm sharing all the fun things to do in Vancouver today. I talk about Seattle in this post. I'm one of those people that reads a million articles and talks to all of our friends who've been to a city before we visit so we're sure to hit all the hot spots.
All of my Vancouver pictures were taken with my iPhone so they're not as clear as usual. I love taking pictures, but lugging my big camera around when we're biking (and drinking) didn't seem very relaxing/vacation-y. 🙂
If you drive up from Seattle:

We drove from my brother's place in Seattle to Vancouver. It was about 3 hours, and the views were gorgeous. Kalen researched a bit and we took a little detour on Highway 11 through Chuckanut.
The views were unbelievable. It's definitely worth the extra travel time!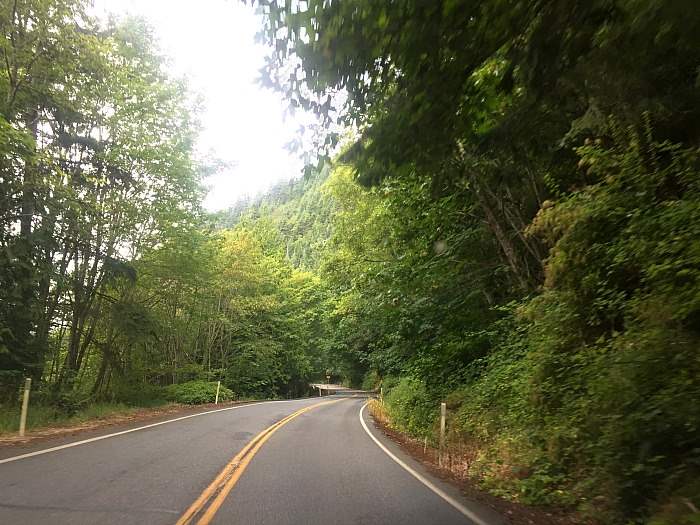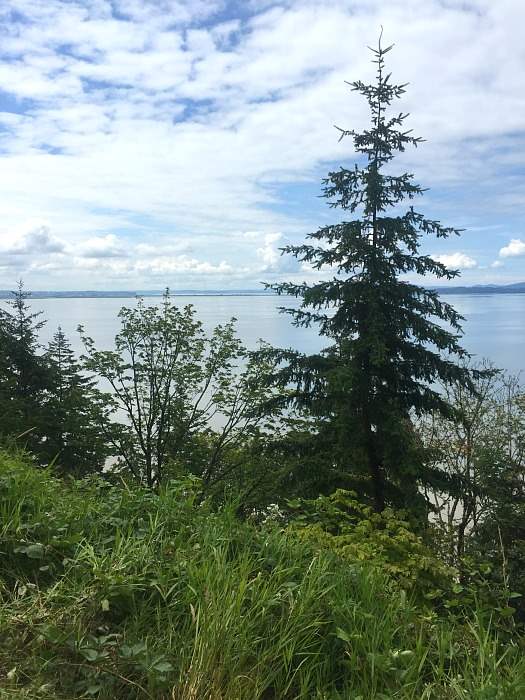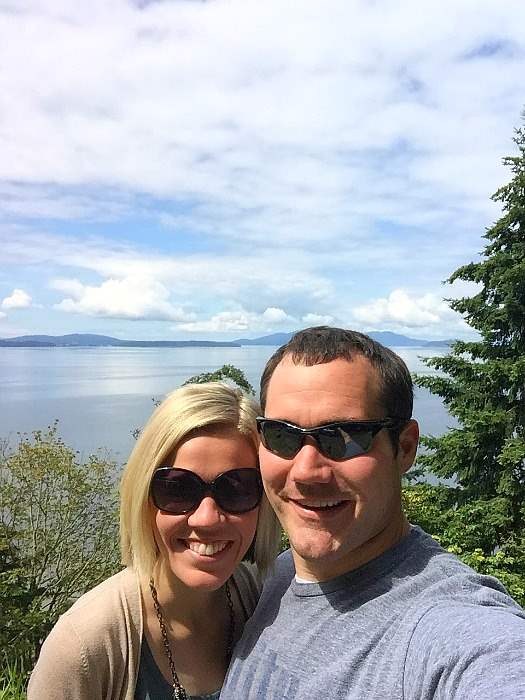 We stopped in Historic Bellingham for lunch on the way up and the way down. It's a cute little town with restaurants and shops – and great views, of course. If you stop, hit the gelato place – yum!
Vancouver is made up of different neighborhood areas, which is the easiest way to divide up the fun list of things to do, places to eat and drink, and, of course, the neighborhoods with the prettiest houses.
I love walking around neighborhoods gawking looking at houses! It's so interesting to see how people live in different areas.
Downtown

I realize I just said Vancouver has different neighborhoods and then started the list with the basic 'downtown'. But it's because our favorite bike ride plus our two favorite meals were at restaurants downtown.
1. Stanley Park
This is a must-do. We asked different bartenders and waiters/waitresses what they recommended while we were in Vancouver, and every single person said bike around Stanley Park.
We rented bikes (from Bikes and Blades, there are a handful of bike rental places right outside the park) and rode around the park.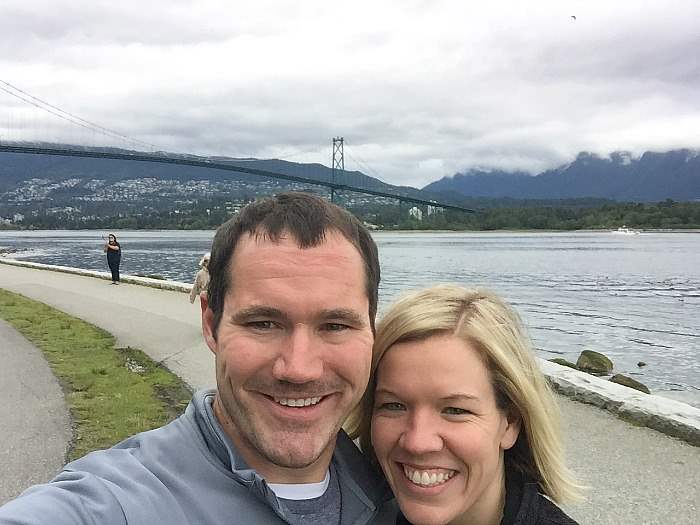 It was such a pretty ride. I feel like pictures don't even do the views justice.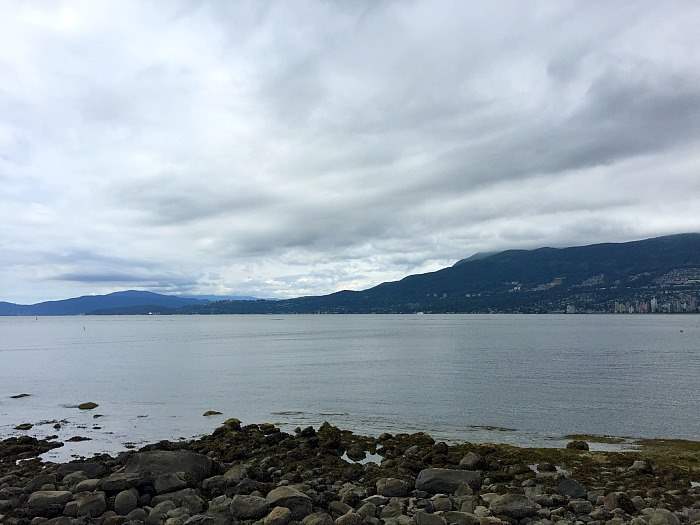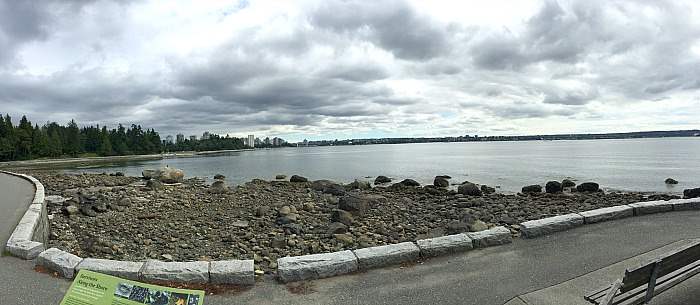 We had so much fun that we're thinking about getting bikes at home now so we can ride around.
2. Save on Meats
This is a diner and a butcher, and it is DELICIOUS. We had poutine, because you know, when in Canada … and for dinner, I got mac and cheese with pulled pork, and I'm pretty sure I talked about it every day for the rest of the trip. It was that good.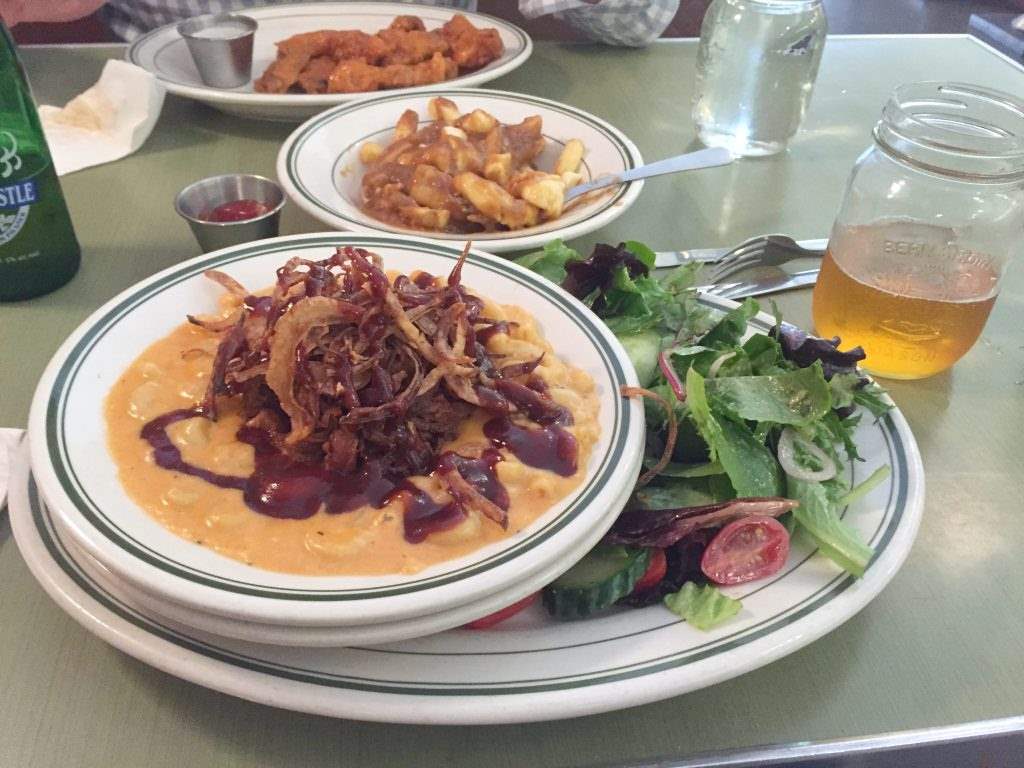 I may or may not have taken my leftovers home and enjoyed them for breakfast the next day. I honestly wish I was eating that mac and cheese right now.
3. La Taqueria
This was a little hole in the wall. If we didn't know it was there, we probably would have walked right past it.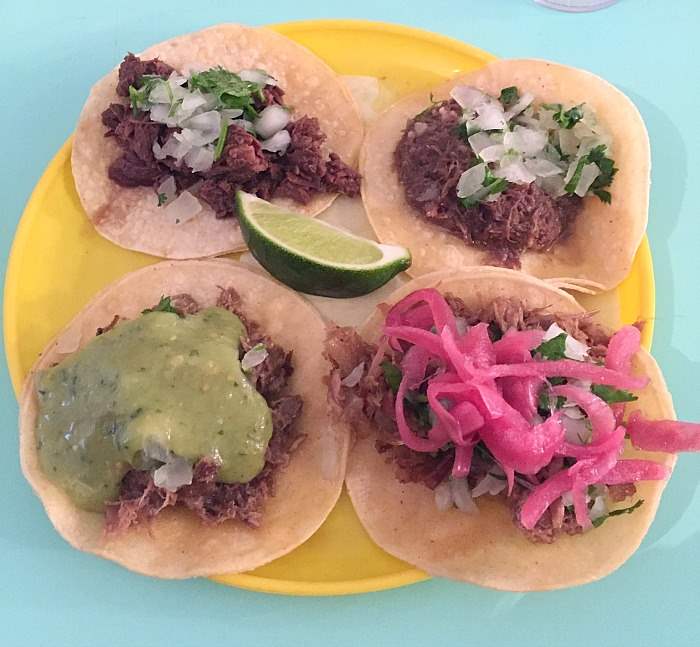 Kalen and I each ordered a bunch of tacos, and all were delicious.
Plus the white exposed brick and turquoise metal stools got me. And the little pig bowls. Gotta love good decor.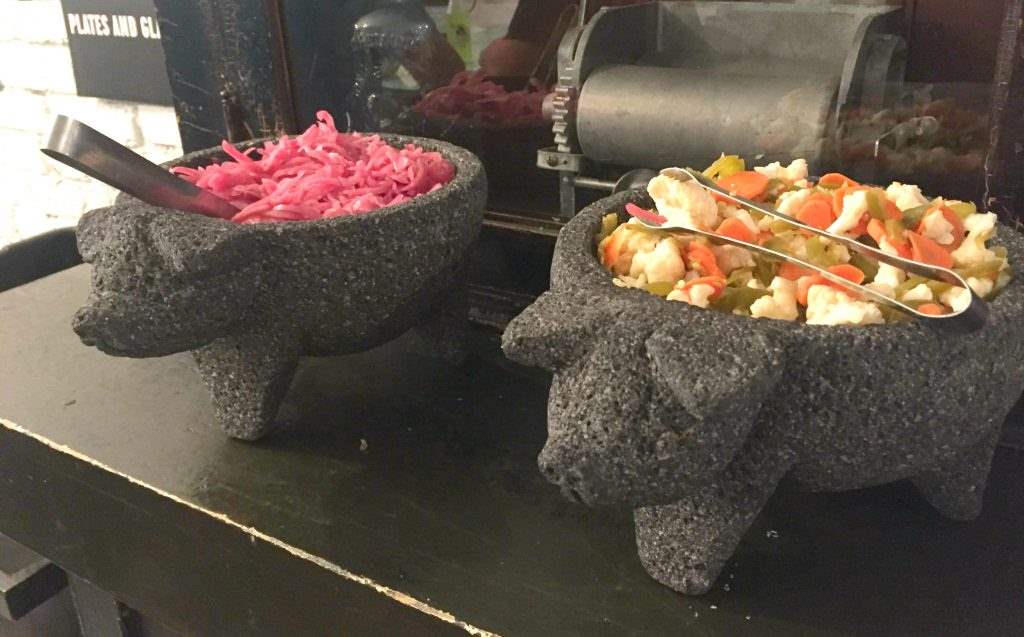 4. The Pint Public House
This makes the list because it had my favorite cocktail of the trip: pink lemonade, vodka, mint and blueberries served in a glass boot. It was delicious. So was the food.
Gastown

5. Walk around Gastown
This was one of our favorite areas to walk around. There are bars and restaurants everywhere, plus the mountain views are gorgeous.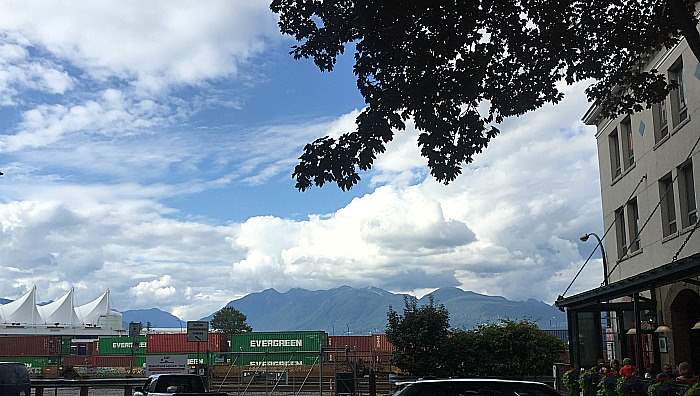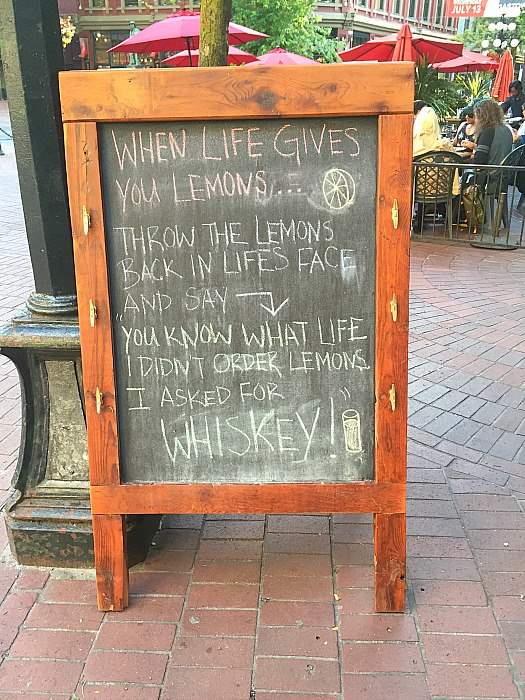 6. Steamworks
This brewery/restaurant is a fun place to hang out. We sat at the bar and sampled a few beers.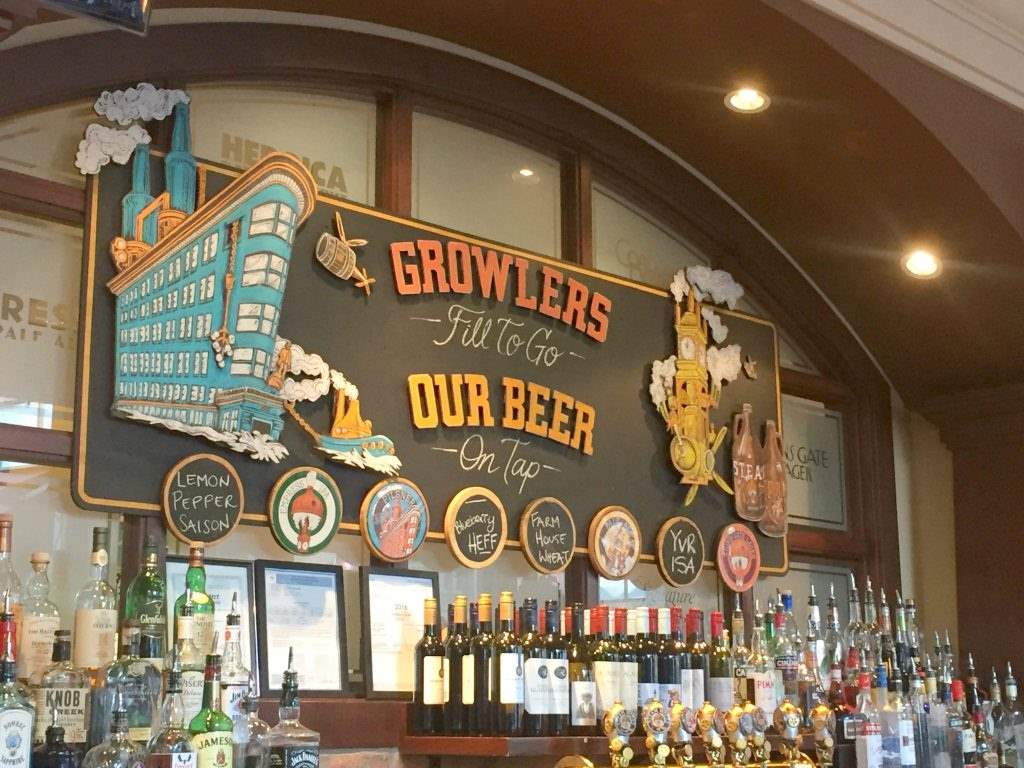 7. Alibi Room
We had multiple people (friends back home plus bartenders around Vancouver) tell us this was the best beer spot in Vancouver. They have something like 50 beers on tap. We're not the biggest craft beer drinkers (hello, Milwaukee – we love Miller Lite), but once again, when in Canada…
8. Ask for Luigi
We actually didn't end up eating here because the wait was too long, but we heard really good things. Anytime I hear about a good Italian restaurant, I want to go eat there. Next time!
Kitsilano

9. Walk around Kitsilano
This was our favorite area to walk around. The houses near the dog beach (also a fun stop if you like dogs) are gorgeous. They're all huge but right on top of each other. We couldn't get over it.
Plus the yards are full of gorgeous plants, especially hydrangeas, which were SO vibrant and huge! I'm sure I mentioned the beautiful hydrangeas at least five times a day to Kalen. 🙂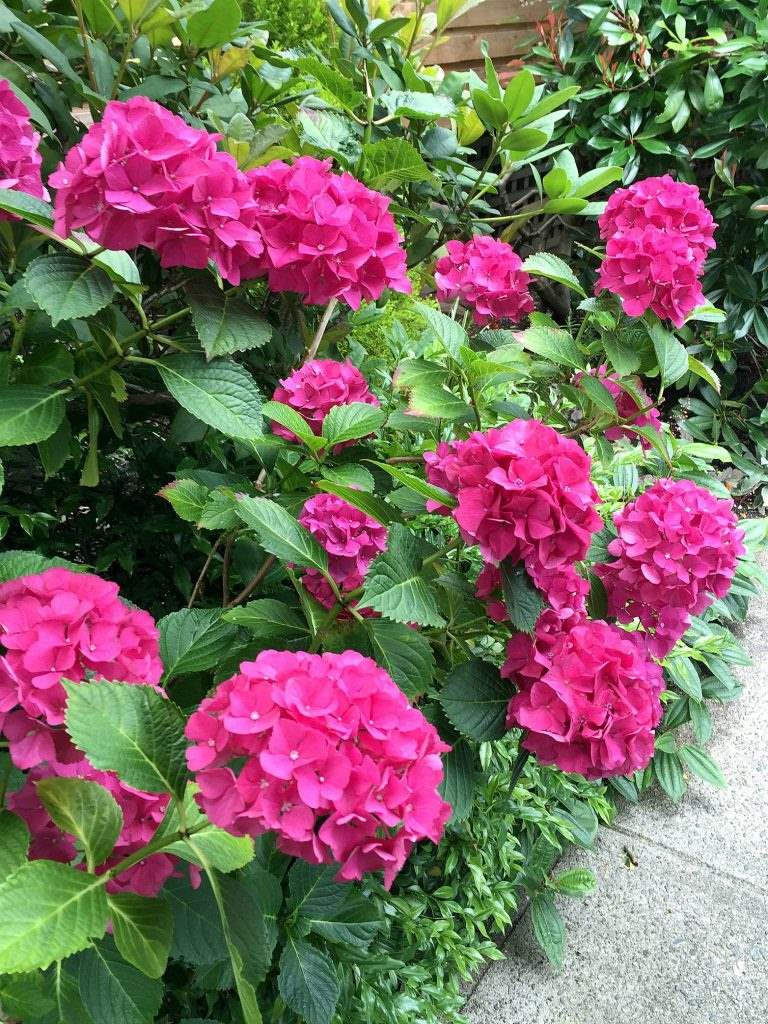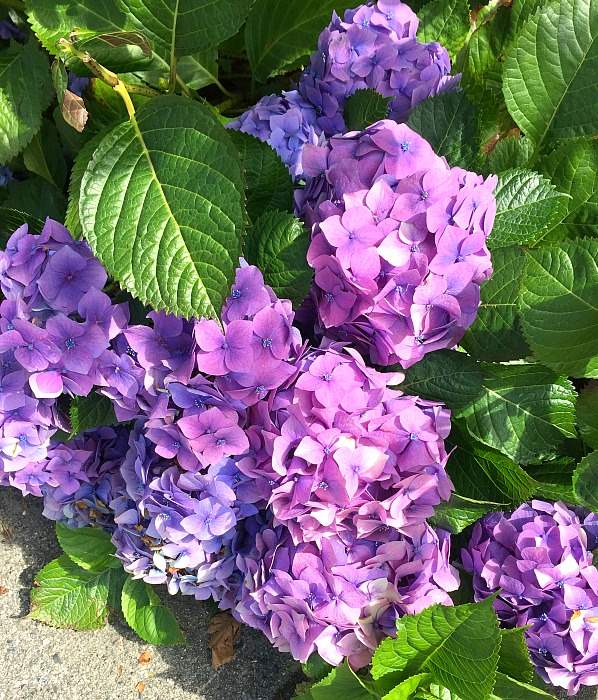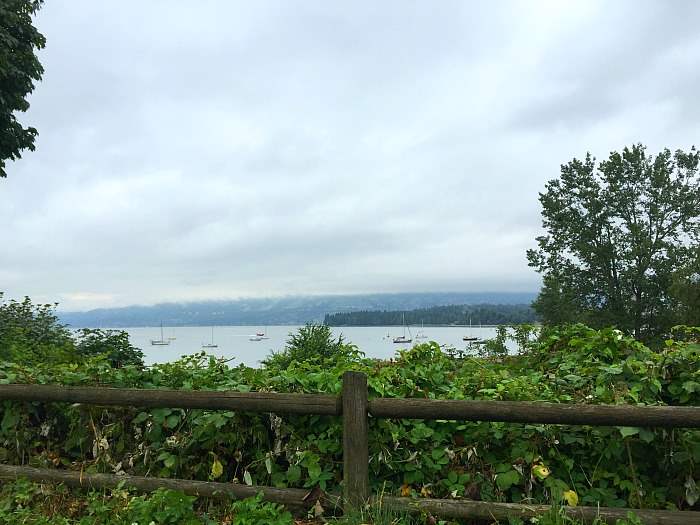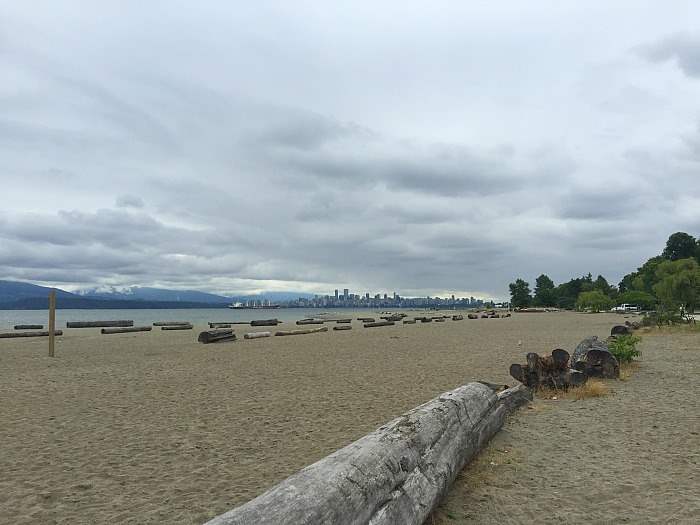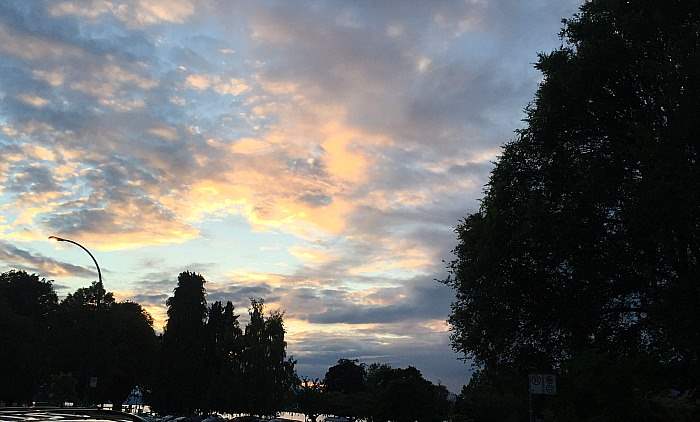 10. Local Pub Eatery
This was the only Miller Lite we found in Vancouver, so of course this made 'must do in Vancouver list'. We stopped in for beers and fresh guac. Yum!
Granville Island

11. Walk around Granville Island
The island is fun to stroll around and has cool views of downtown Vancouver.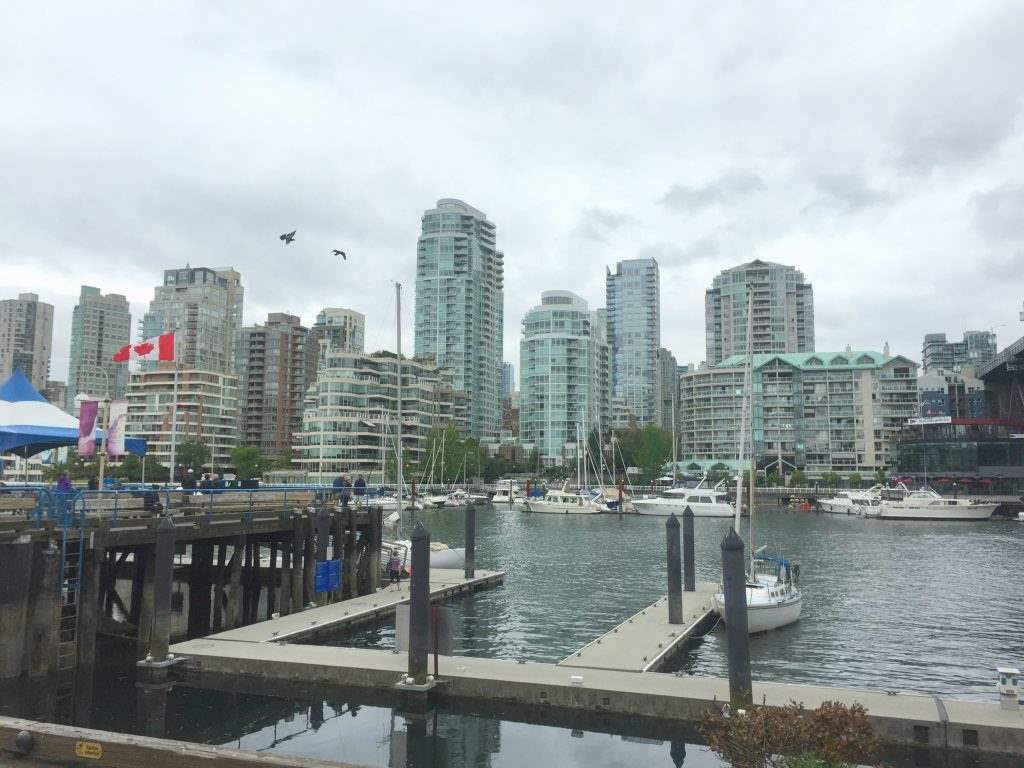 12. Granville Island Brewery
This place had my favorite craft beers in Vancouver. I love a good raspberry beer, and their False Creek Raspberry Ale was delicious.
And I really liked the light fixtures. Kind of hard to see in this picture but you get the idea.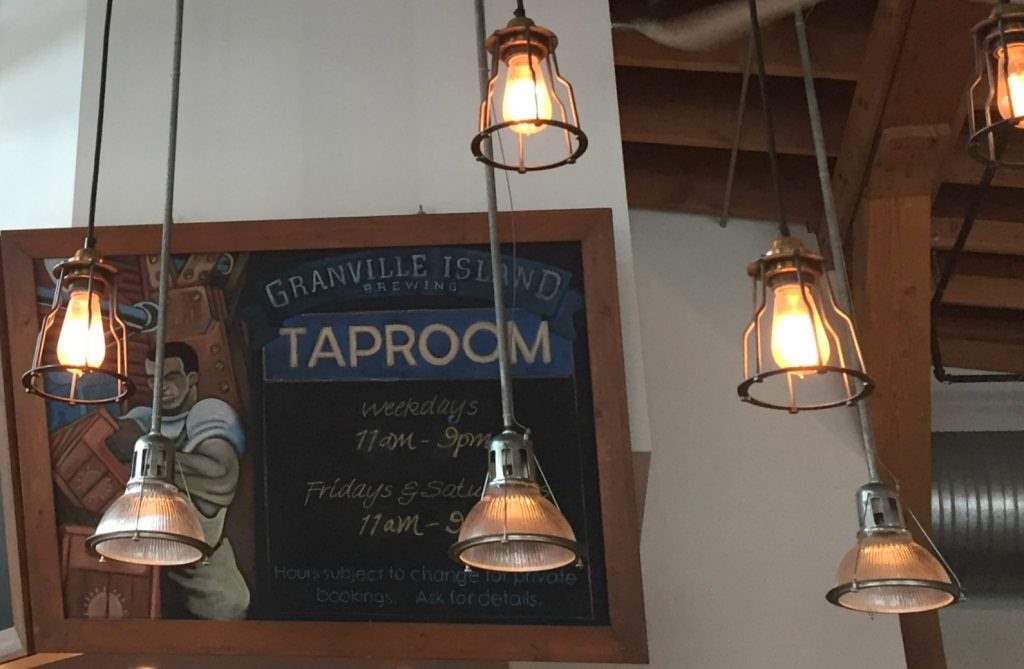 13. Public Market
It's always fun to walk around a public market. We ended up buying fudge and cheese. I have a serious cheese obsession.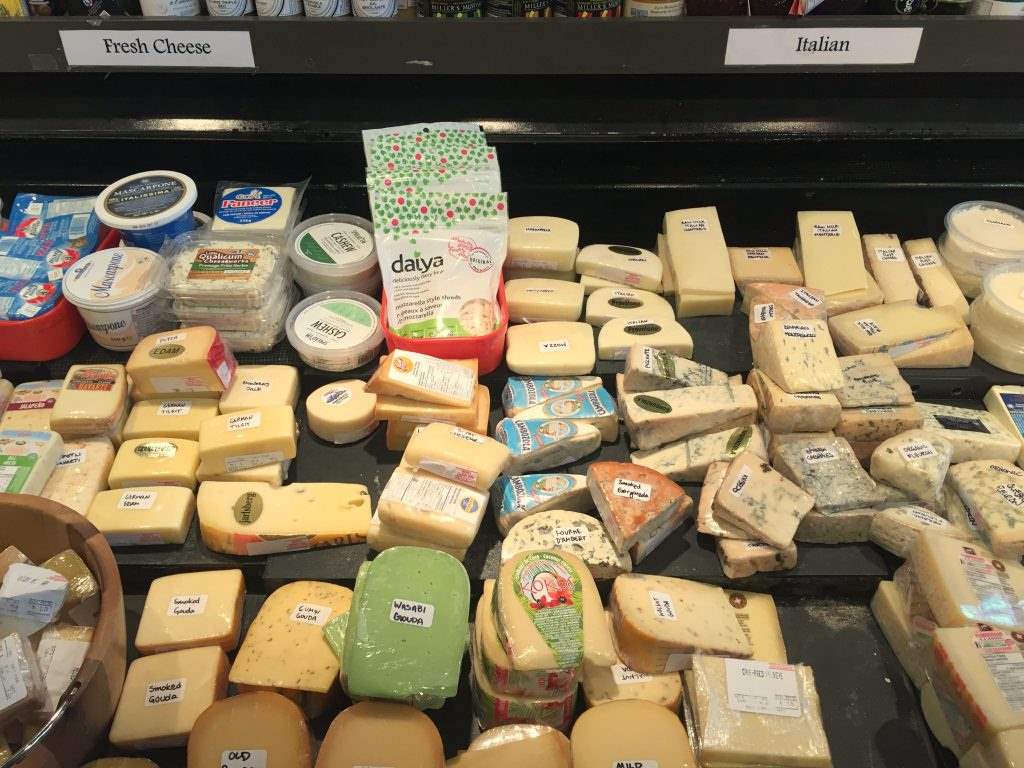 14. Go Fish
Technically before the entrance to Granville Island, Go Fish is a fun little local shack. Literally. You just order and then sit outside.
The fish and chips were really good. (The Wisconsinite in me kept wanting to call it a 'fish fry', but I stuck to the local lingo.)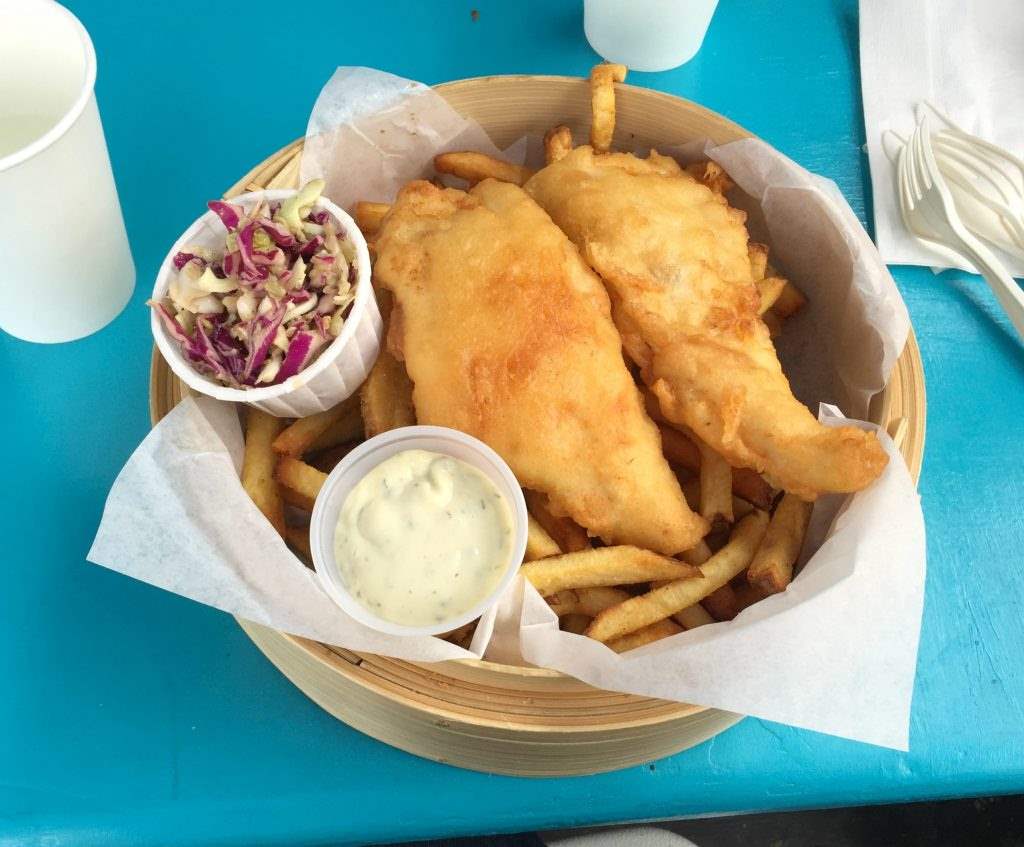 I loved the wooden baskets the food came in.
Main Street
We did a bit of a brewery crawl in this area (yes, just the two of us) and had so much fun!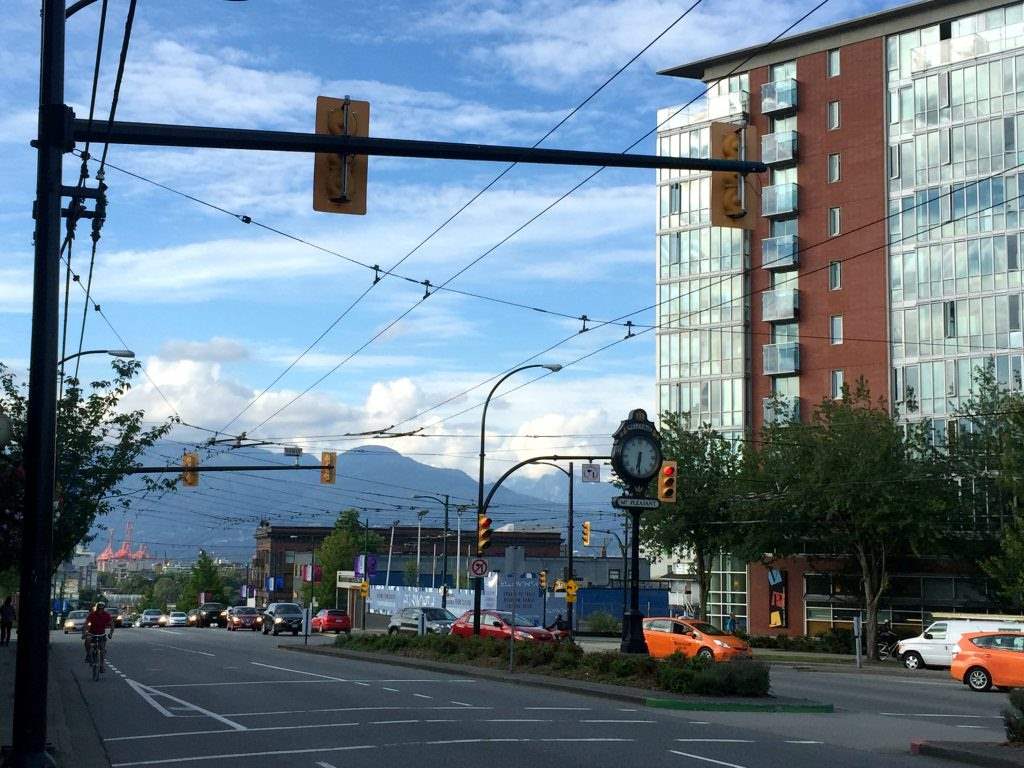 15. 33 Acres Brewing Company
If you love modern design, you have to stop in here just to see it. It's all clean lines, and everything is white and wood.
The beer was good, too. I loved the look of the growlers and honestly thought about buying one just to display, but they were too expensive.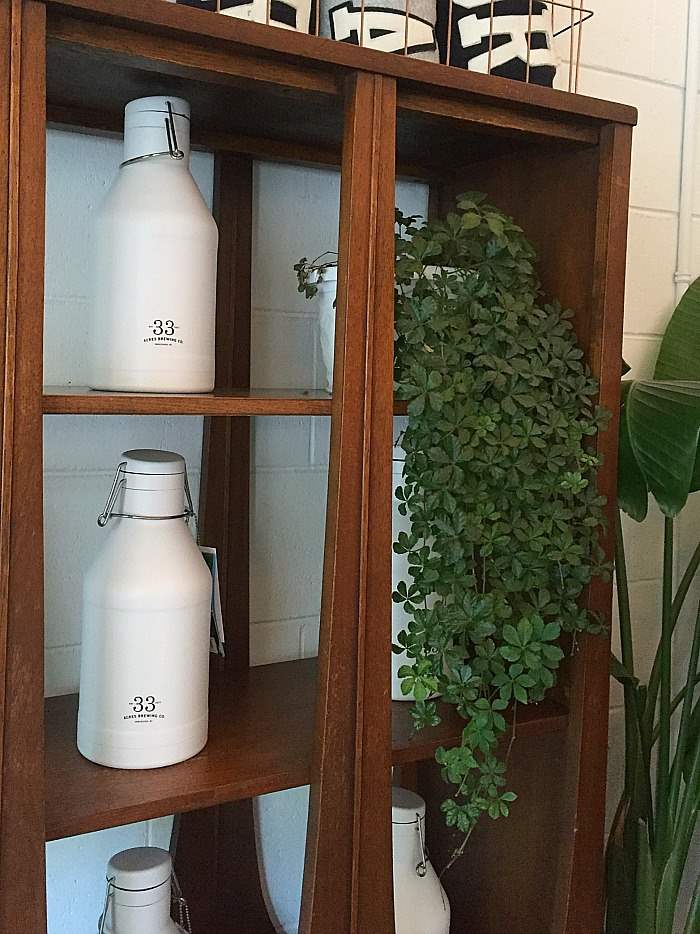 16. Brassneck Brewery
Another good brewery. The twisted bread is a delicious snack, which is good to know, because who doesn't get hungry drinking all that beer?!
If you're into rustic decor, you'll want to stop here just to see it.
17. Narrow Lounge
This was one of the coolest spots in Vancouver. Not because of the drinks but because you will absolutely walk right by this place if you don't know it's here.
We walked right by it even though we had the location pulled up on our phone. We heard people talking/laughing and couldn't figure out where it was coming from.
We finally walked through a random door into this graffiti-filled hallway.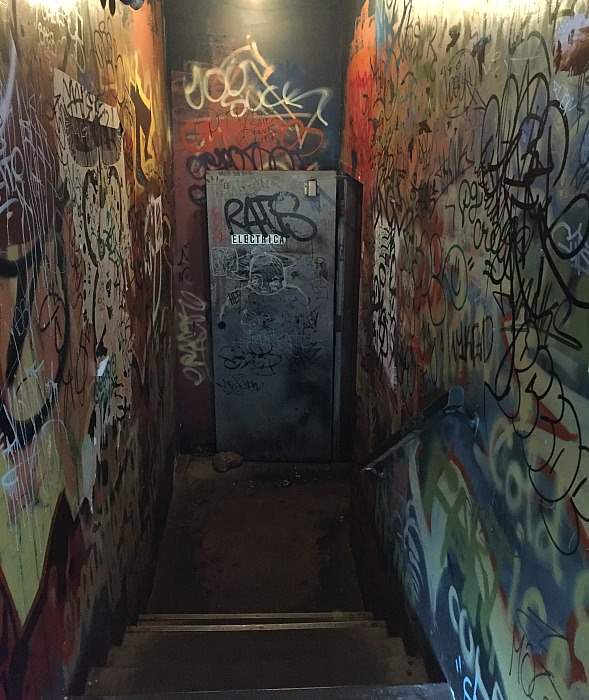 I was half convinced we were going to die, but just kidding, a nice bar was inside. I switched it up from all the craft beer (a girl can only take so much) and got a delicious Moscow Mule.
18. Craft Brew Market
Right in the Olympic Village, this place is huge and has so many beers on tap. The Fruli strawberry beer was my favorite. And they had delicious fried pickles!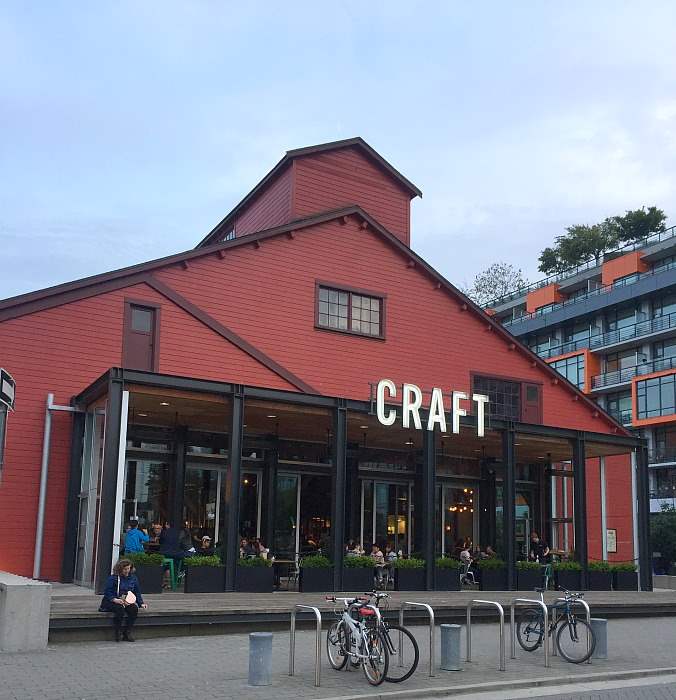 19, Tap and Barrel
This is in the Olympic Village, too. They have a lot of beer on tap, too, and a huge patio that's perfect for tasting beers.
Horseshoe Bay/Marine Drive

20. Horseshoe Bay
To get out of the city one day, we drove up to Horseshoe Bay.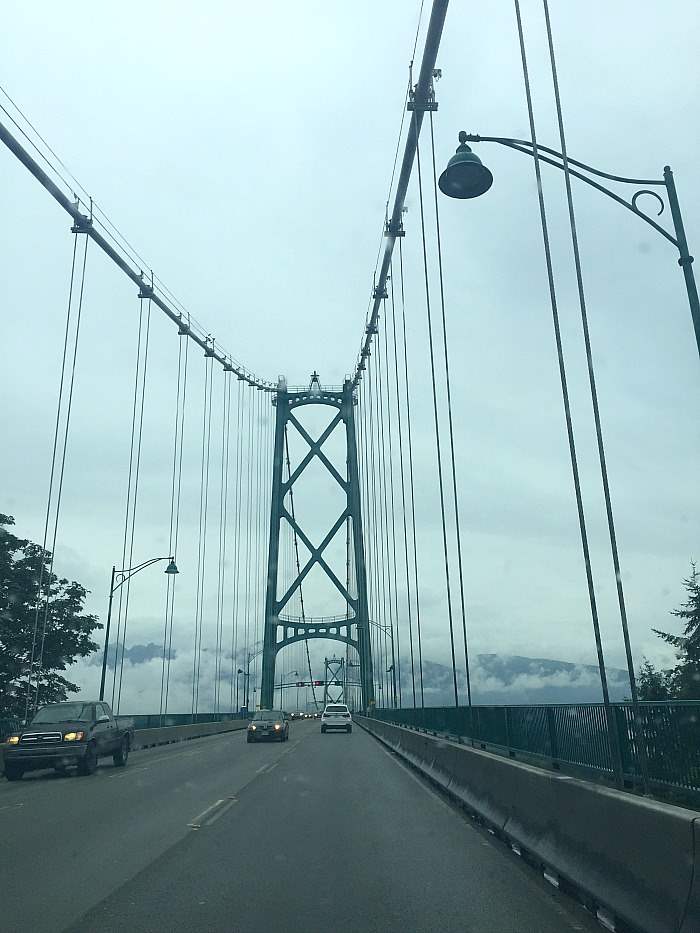 It was drizzling, but the views were still gorgeous.
Again, I feel like pictures just don't do it justice.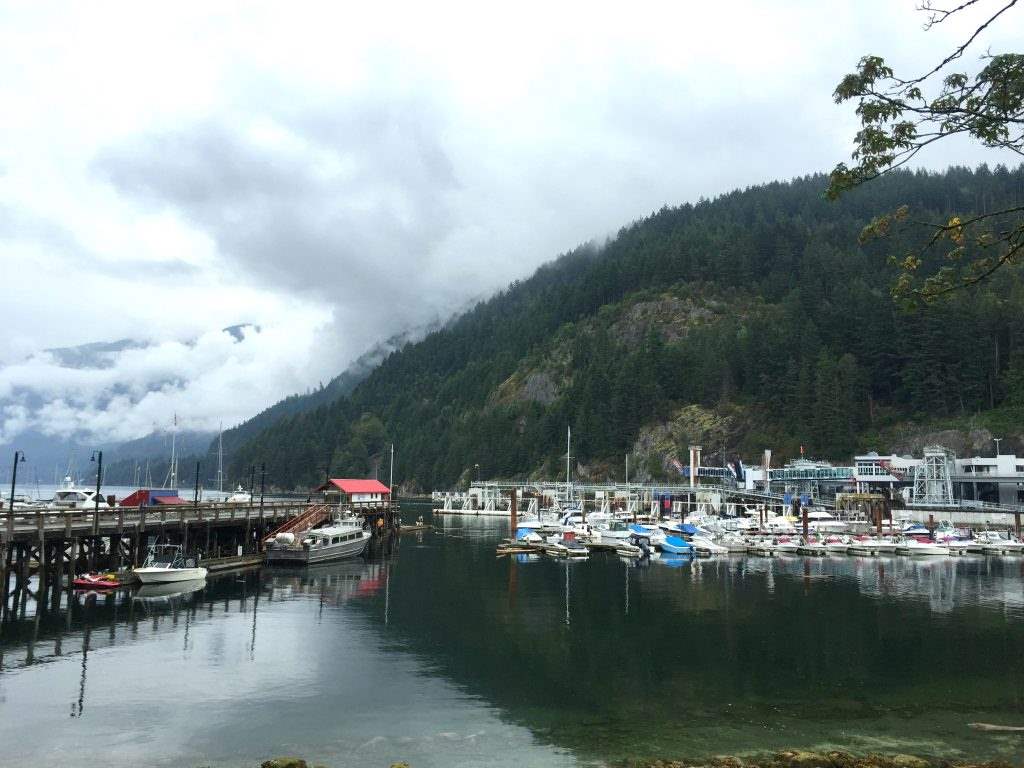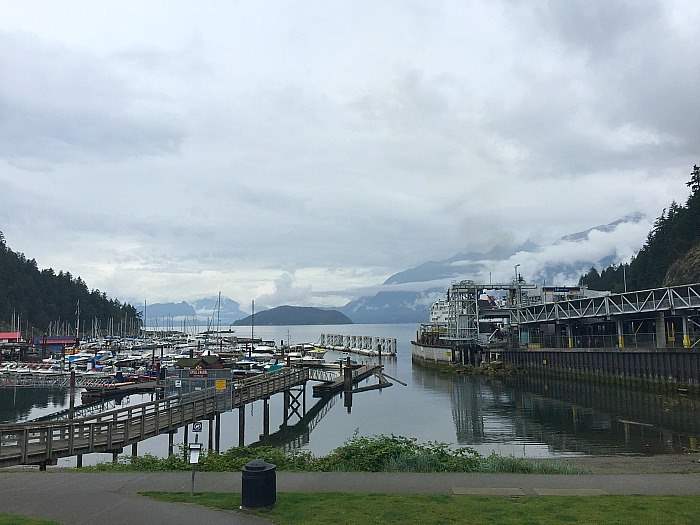 On the way back into Vancouver, we took Marine Drive. It was a bit longer than the freeway, but the views and the houses were so pretty. I could honestly just drive through neighborhoods full of cool houses all day and be happy.
Another random note on Vancouver: I was so cold the entire time. I basically wore my Northface the whole trip so if you're going to visit, bring your favorite comfy coat!
Have you been to Vancouver? What'd we miss? I want to go back already!
Download my free packing checklist
If you want a copy of my favorite packing list that lets me pack last minute with worrying about forgetting something, download it below.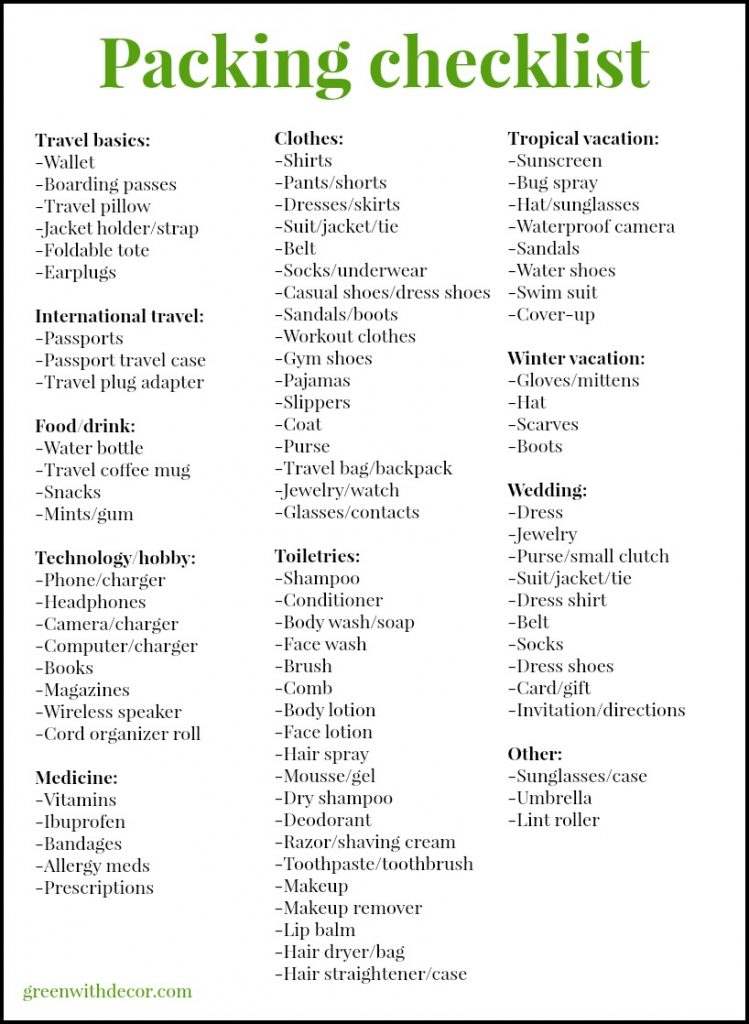 *Please note: All printables and downloads designed by Green with Decor are for personal use only. Please do not alter the files or claim them as your own. These files are not intended for resale, nor are the printed versions of these files.
Like traveling? You'll want to see these, too:
Remember to bookmark or pin this post if you want to save it for later!


Pin it!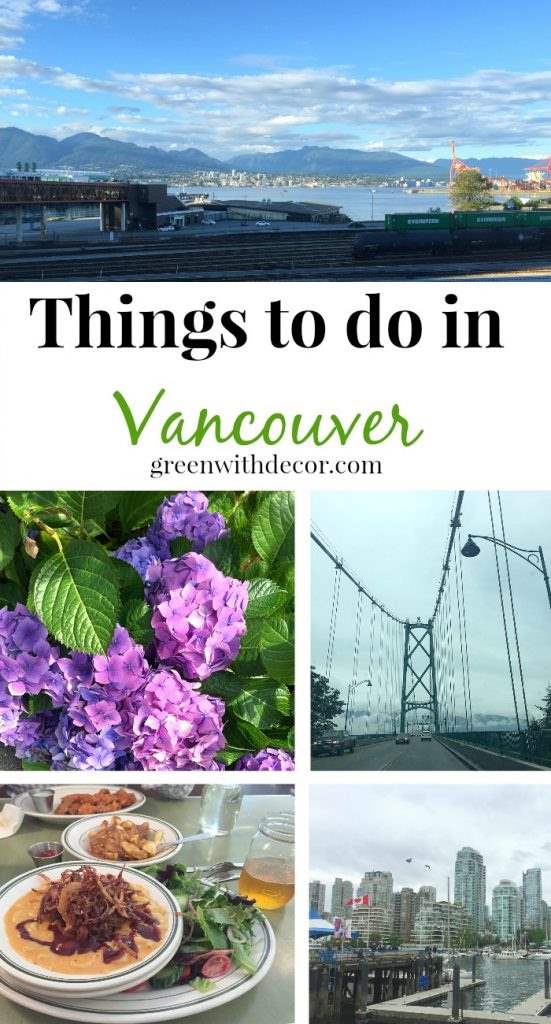 Want to read more posts like this?
Follow along: Get my emails | Facebook | Pinterest | Twitter | Instagram