This post is full of easy. fun St. Patrick's Day party ideas: green food, green decorations, green plates, green napkins, green tablecloths and more!
I don't think it's a secret that St. Patrick's Day is one of my favorite holidays. You all know I'm obsessed with green, right?
We decided to throw a fun St. Patrick's Day party this year.
My parents had one for years while I was growing up, and I remember it being a lot of fun.
And guess what?
They're even more fun as an adult!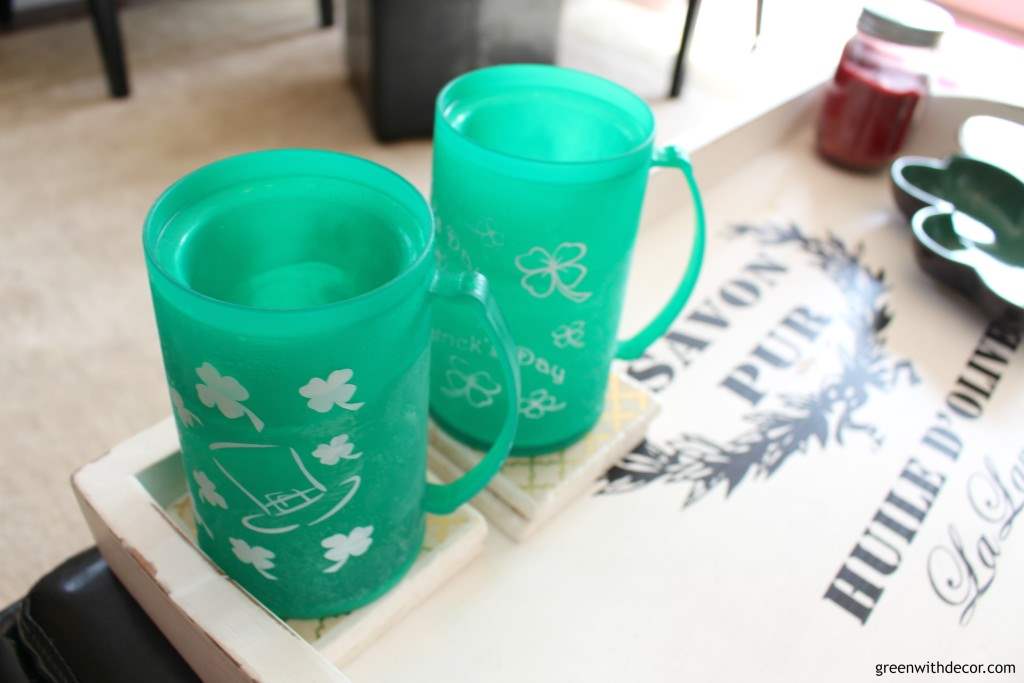 I went a bit crazy getting everything green or Irish – you can see our full green St. Patrick's Day home tour here – but why have a St. Patrick's Day party if you don't go all out?!
This post contains affiliate links. This means if you click the link and buy something, I may receive a small percentage of sales at no extra cost to you.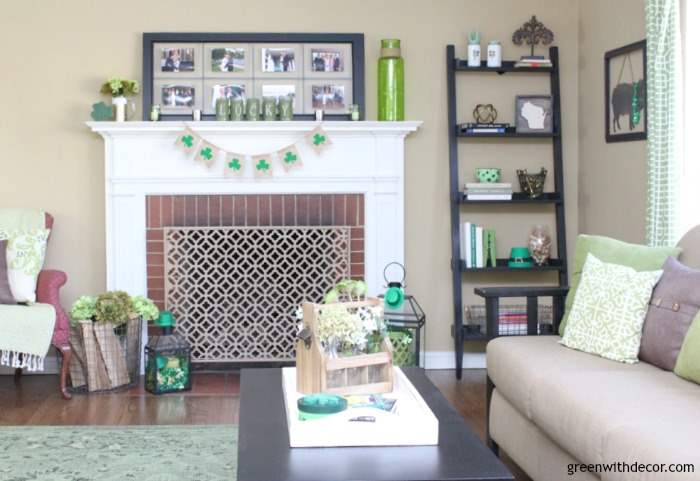 GET THE LOOK: Blanket | Window turned picture frame (DIY) | Wooden drink caddy | Ladder shelf
So how does one prepare for a crazy fun St. Patrick's Day party?
Fun St. Patrick's Day party ideas
1. FESTIVE INVITES
Make it easy on yourself and use Evite like we did.
You just type in your info and your friends' email addresses, and you're good to go!

2. GREEN EVERYTHING!
I decorate with a lot of green anyway, but I dug out just about every green decor piece we have and put it on display for our St. Patrick's Day party.
Green napkins, green plates, green cups, festive jars, green koozies…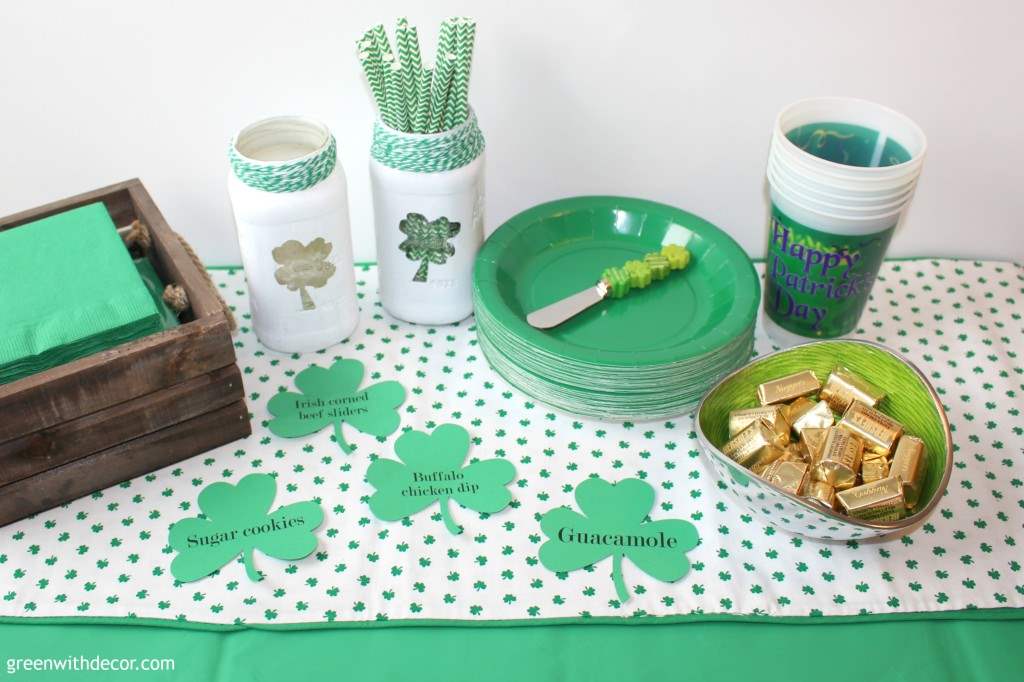 Green cushions, green towels, green decorations …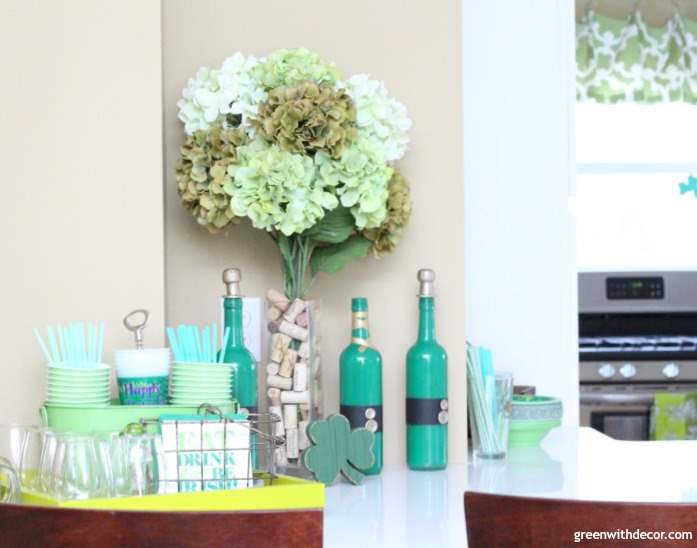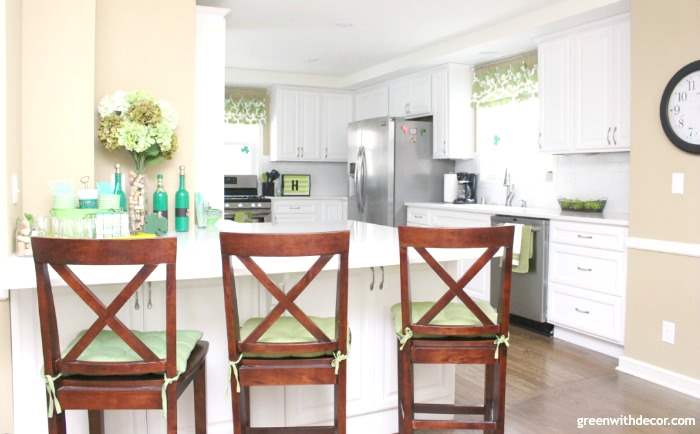 GET THE LOOK: Cushions | Curtain rods | Window valance (DIY) | Faucet | Cabinet hardware
A festive towel ….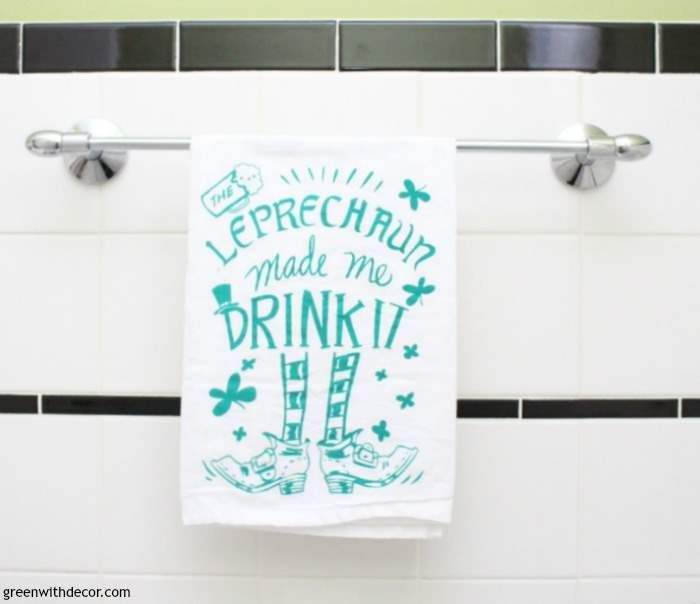 Green flowers, a shamrock banner …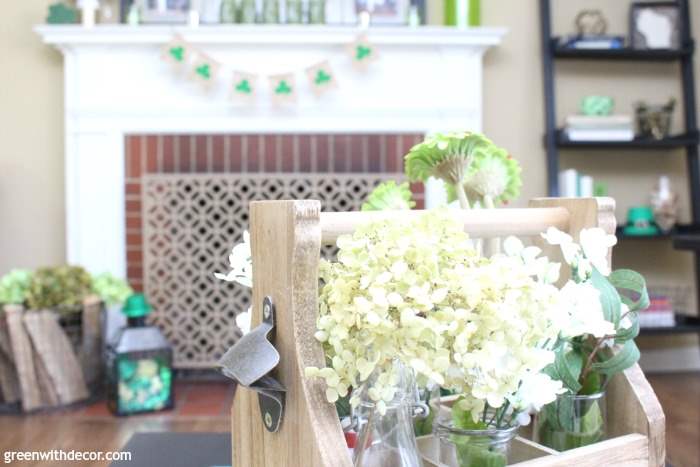 Green hats and beads …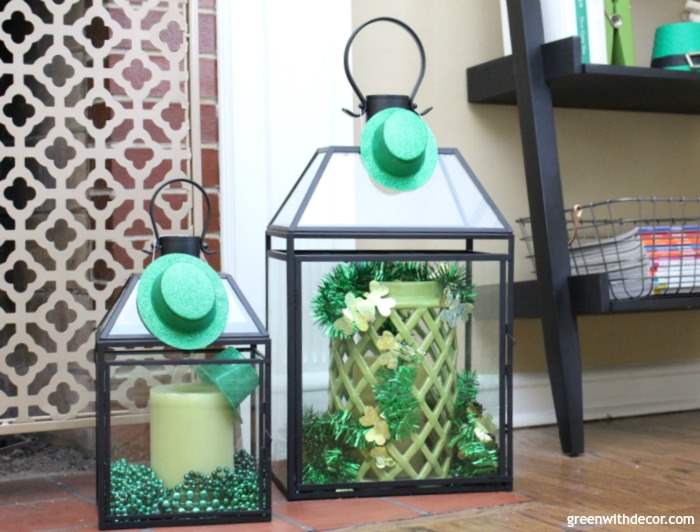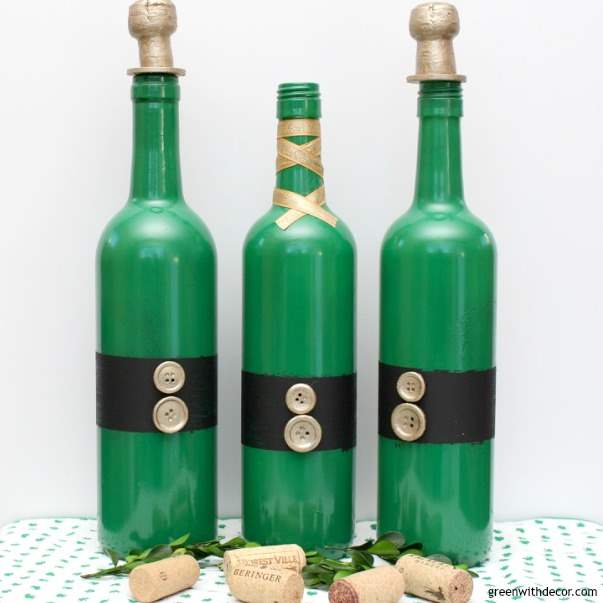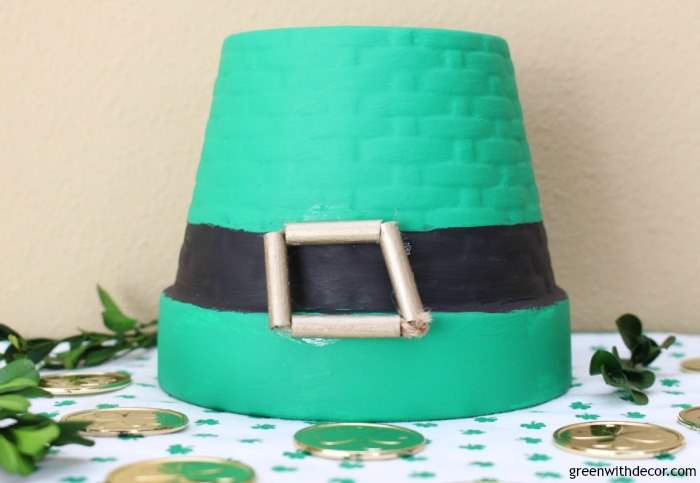 A DIY green LUCKY sign ….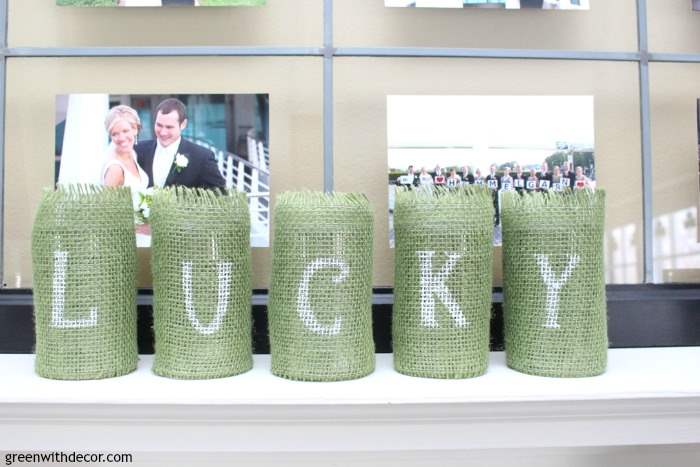 3. OTHER FESTIVE DECORATIONS
Actually, anything with the word 'lucky' in it is fair game, green or not!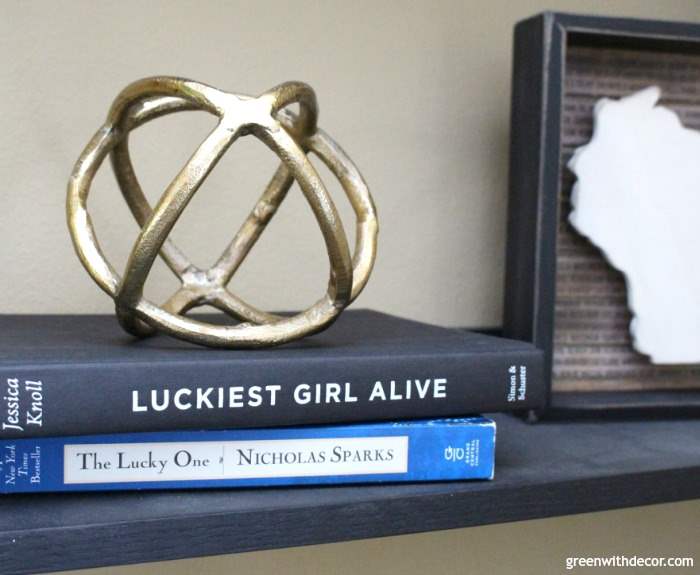 This DIY beer mug vase is perfect for festive (green) flowers.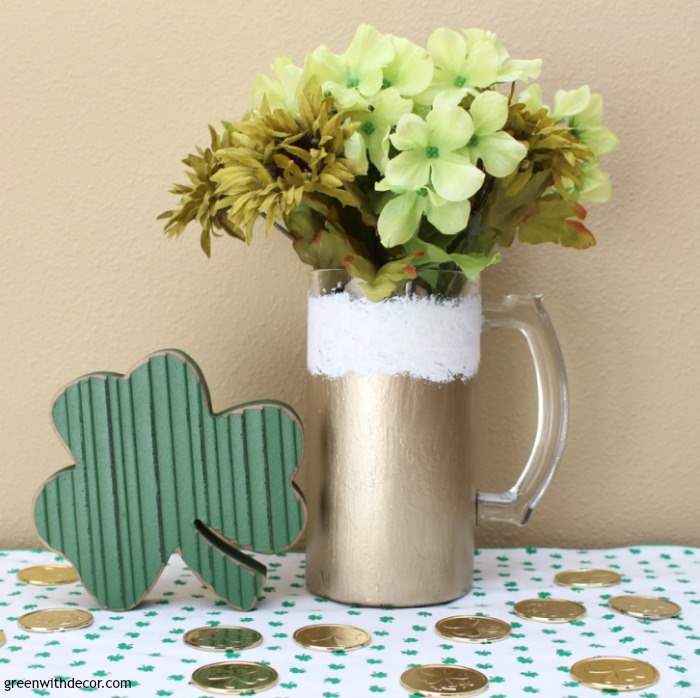 And a fun saying on the chalkboard (see my tip for getting perfect chalkboard letters here).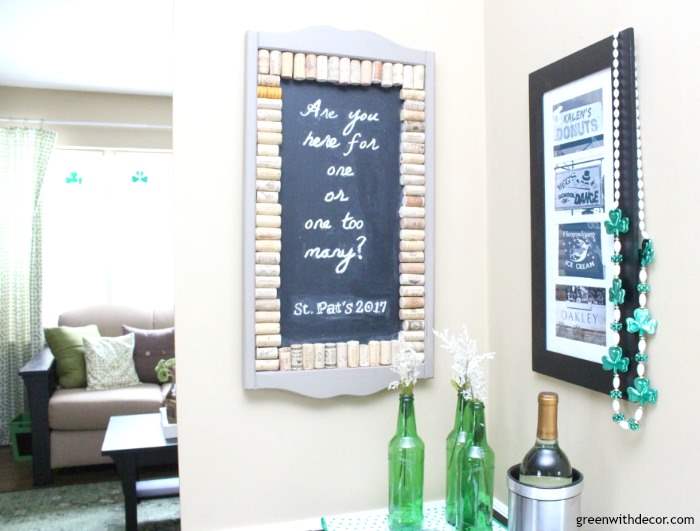 4. IRISH (AND GREEN) FOOD
We had Irish corned beef sliders, guacamole, sugar cookies with green frosting and more.
Yum!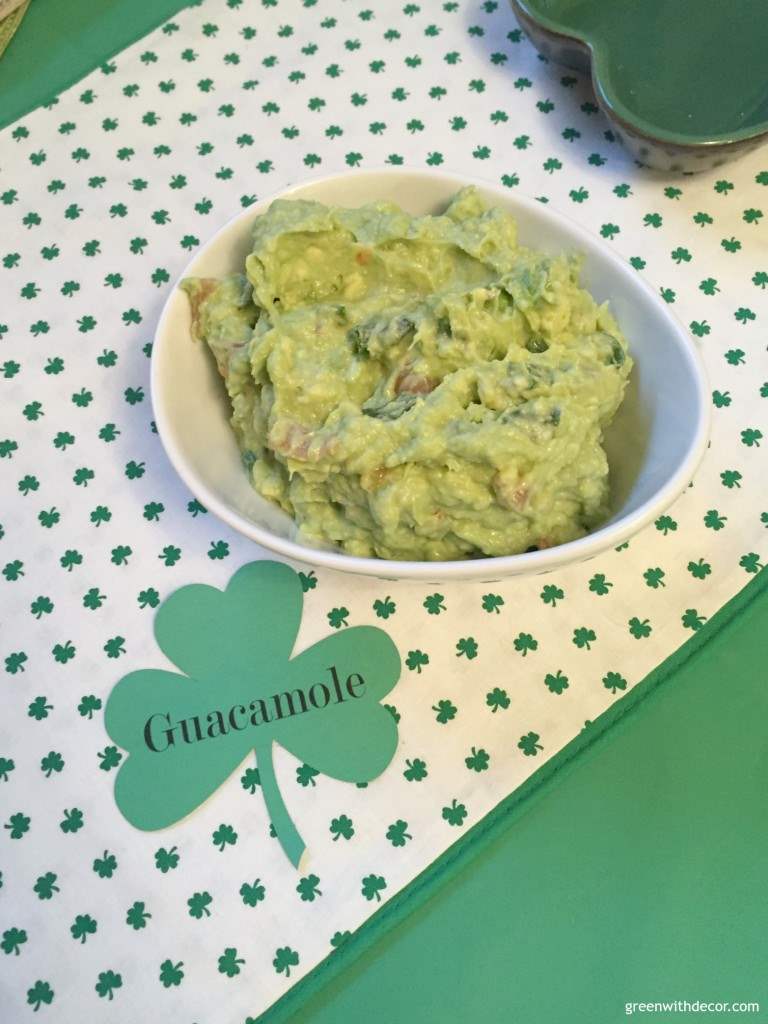 I made these fun shamrock shaped labels for our food because they're festive, and I wanted to try out my new Silhouette machine.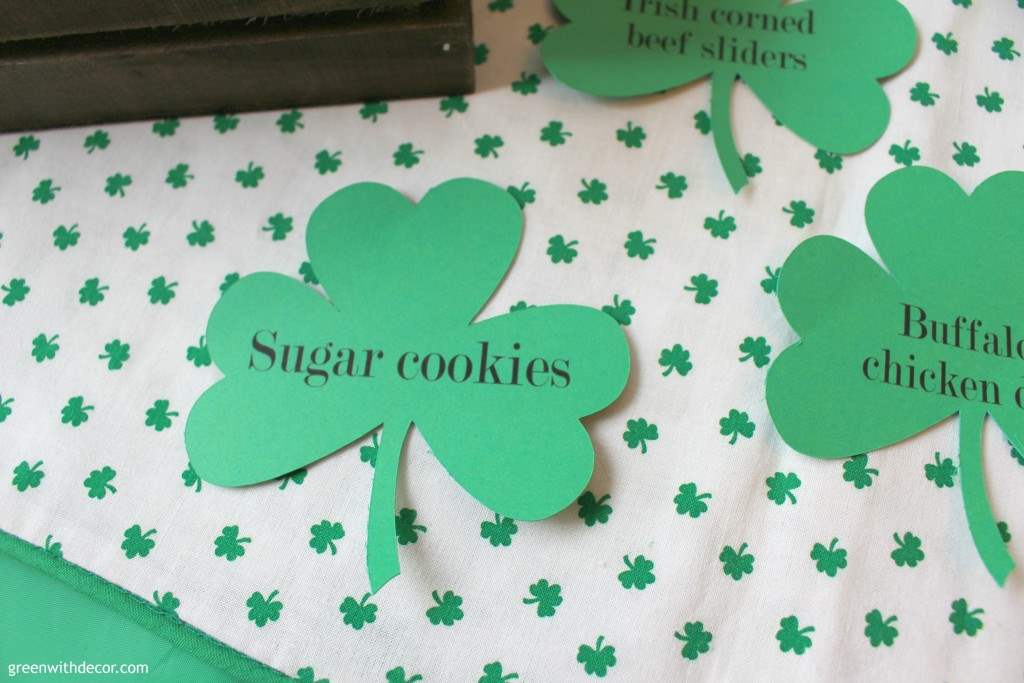 We always make a few appetizers and then have everyone bring something.
It keeps prep time quick and easy.
5. BEVERAGES
I don't think it's a secret we enjoy our beer around here. It's Wisconsin!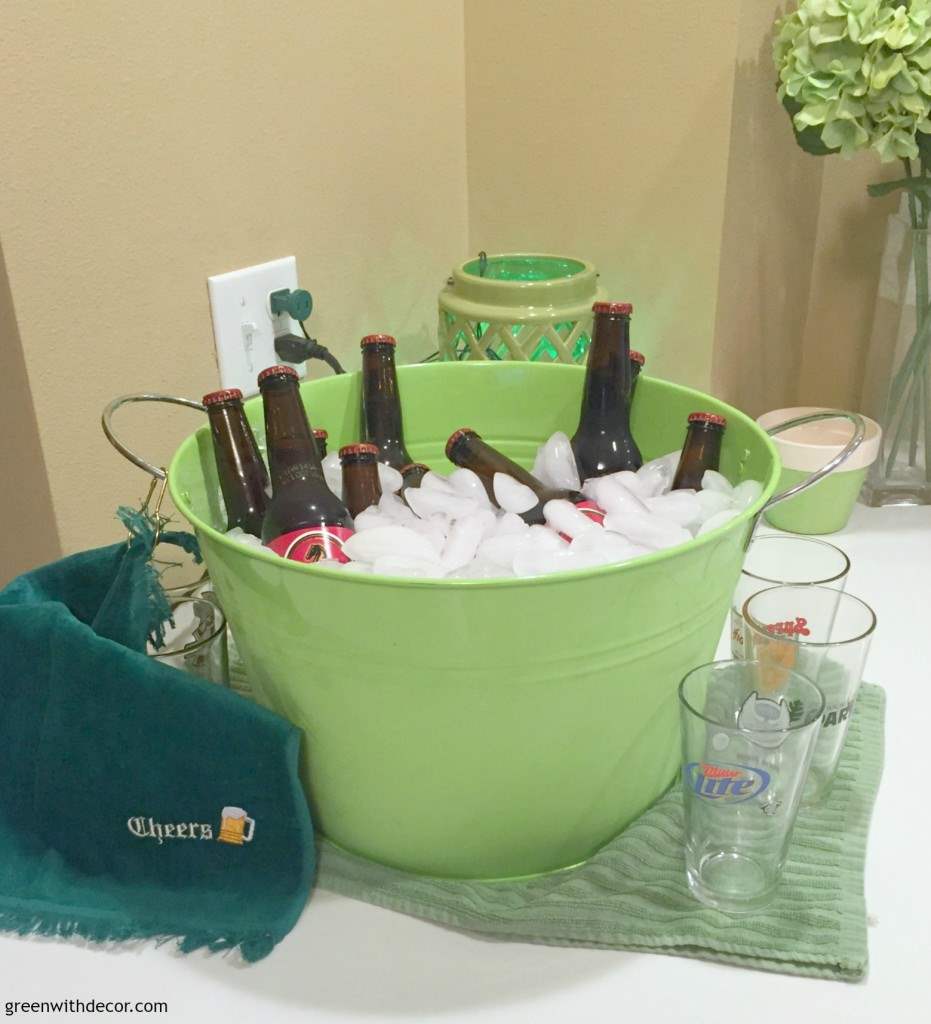 6. GIVE BACK

I was going through my parents' bin of old St. Patrick's Day party decorations and came across this 'food pantry' sign.
What a great idea, right?
So obviously we copied them and asked our party guests to bring items for the food pantry.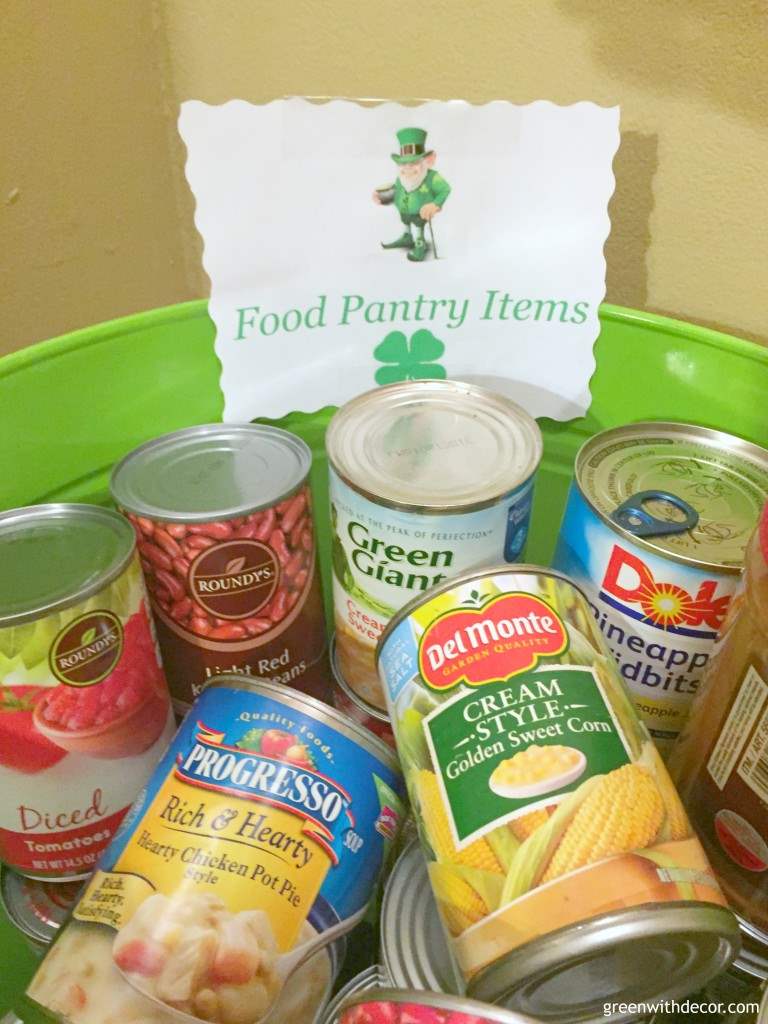 Do you have any other fun St. Patrick's Day party ideas? How are you planning to celebrate?
For more fun St. Patrick's Day ideas, check these out:
Remember to bookmark or pin this post if you want to save it for later!


Pin it!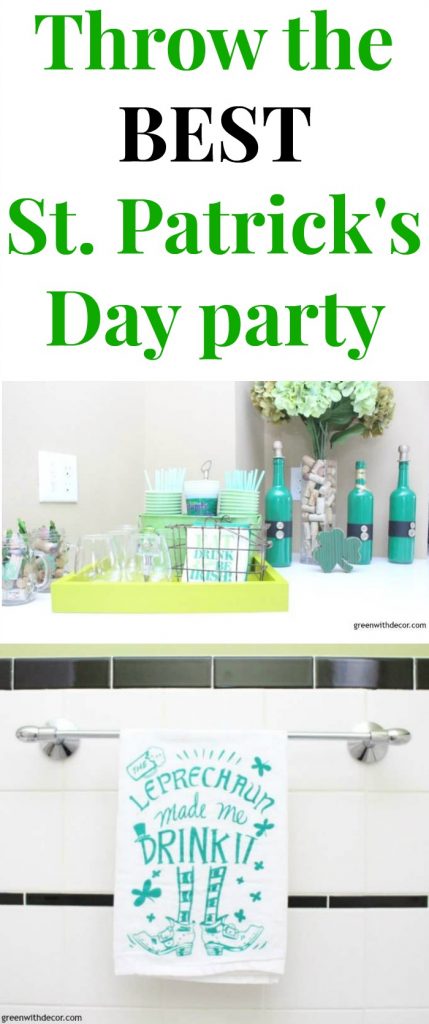 Want to read more posts like this?
Follow along: Get my emails | Facebook | Pinterest | Twitter | Instagram