Happy New Year! Hope everyone had a great holiday and some nice time with family and friends!
I started blogging a year ago, and wow, it's been a fun year! I've been looking back at the most popular blog posts from 2015. Here they are!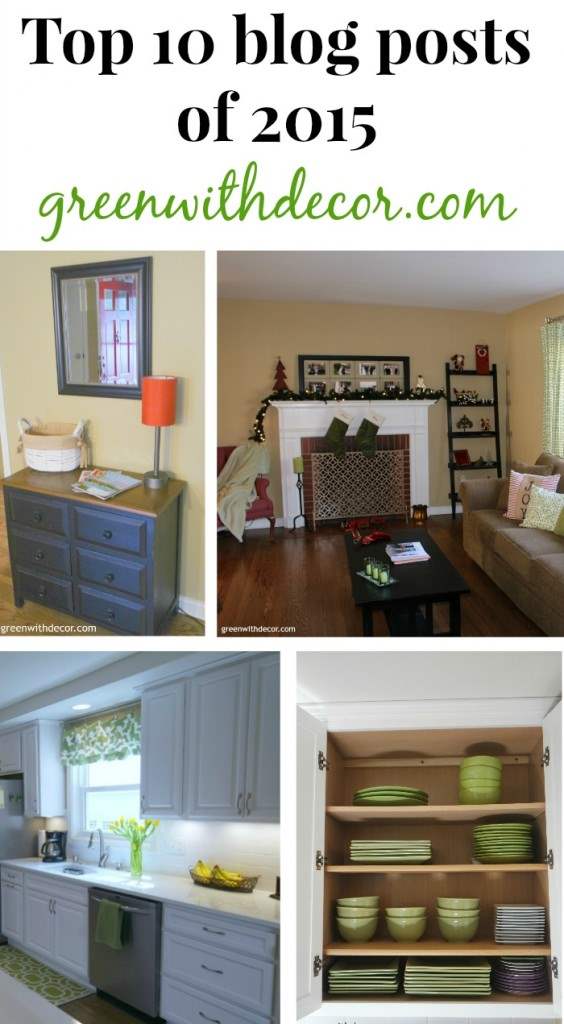 1. 5 must haves for a kitchen renovation: Since we'd gone through two kitchen renovations, I put this post together, and you guys loved it!
2. Perfect for the New Year when everyone is organizing, this post about adding storage to your kitchen cabinets was popular throughout the year.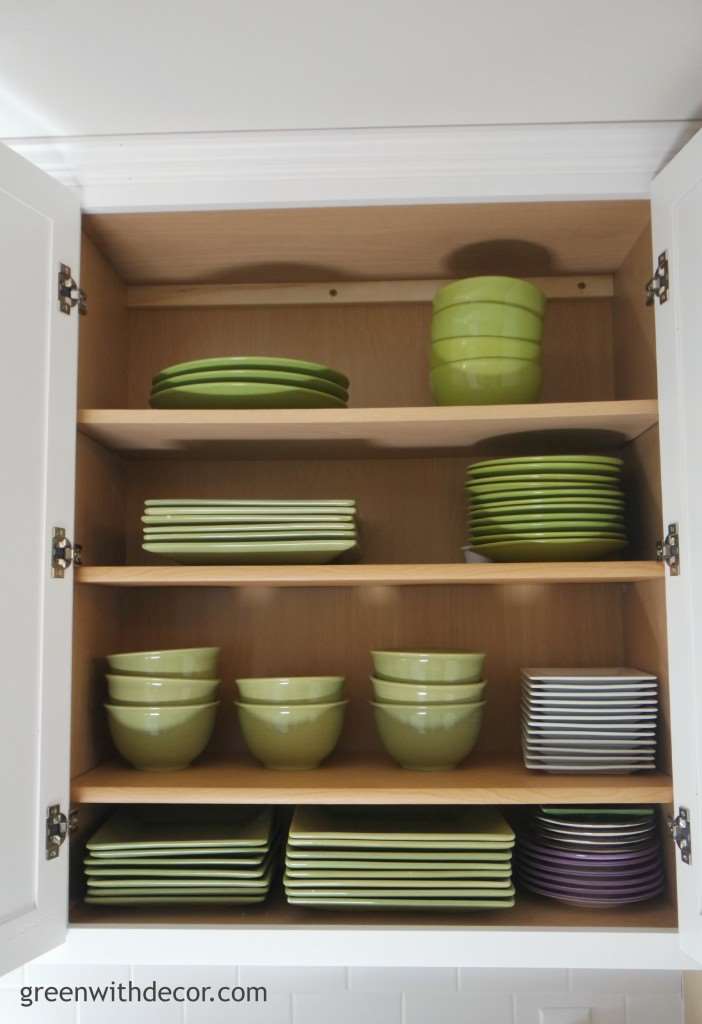 3. Home tours were a lot of fun this year. They're one of my favorite posts to put together and to read on other blogs. The Christmas home tour: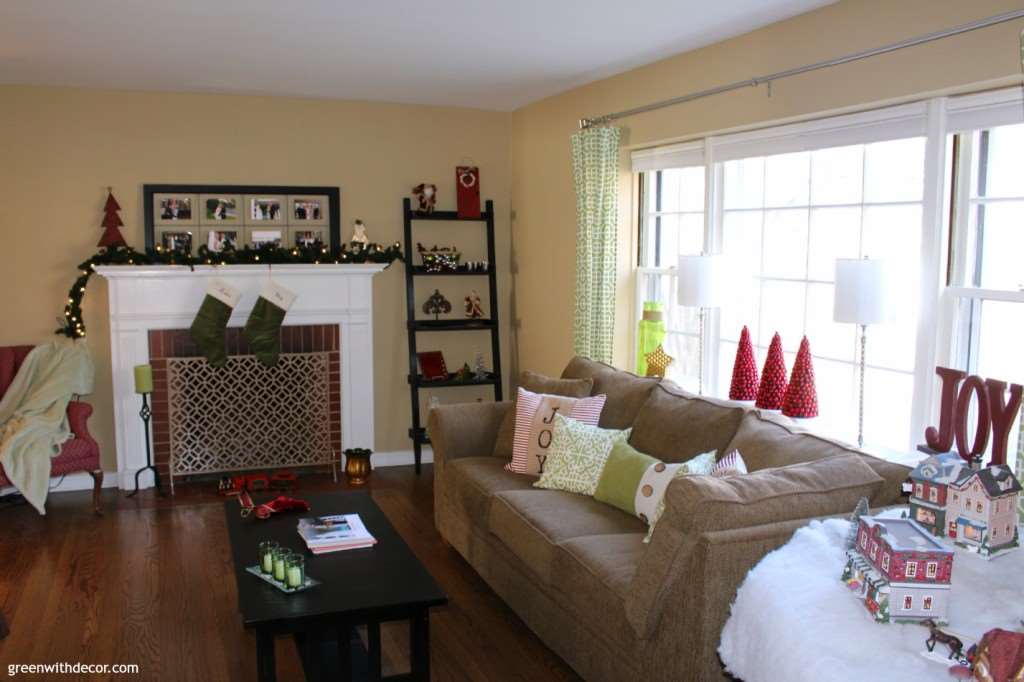 4. Next up, five tips for faking an entryway. We don't have any type of foyer, but we found some ways to fake one.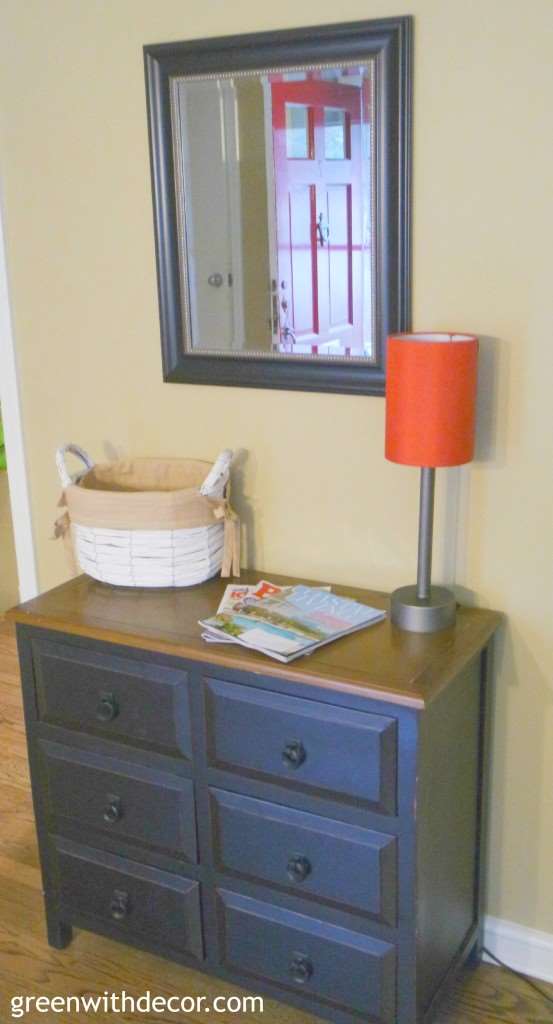 5. A popular DIY project: How to make window valances from a shower curtain.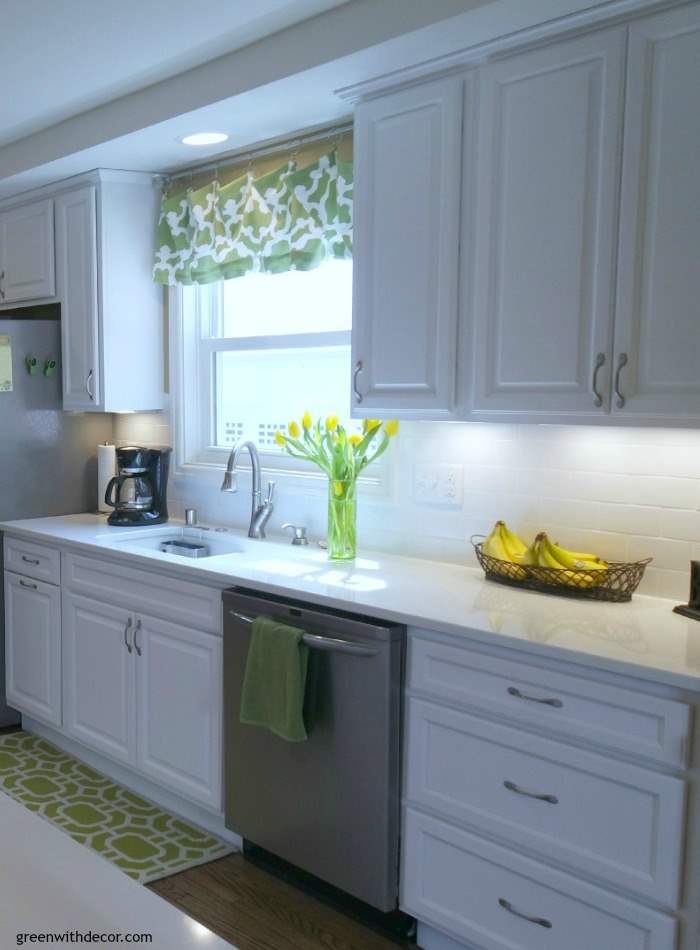 I searched for the perfect window valances for the kitchen forever, but I couldn't find fabric I liked that was affordable. So I took a shower curtain and turned it into window valances. I love them! They're a great pop of color in the white kitchen.
6. I love full room renovations, and the kitchen renovation reveal might have been my favorite room reveal to share with you guys.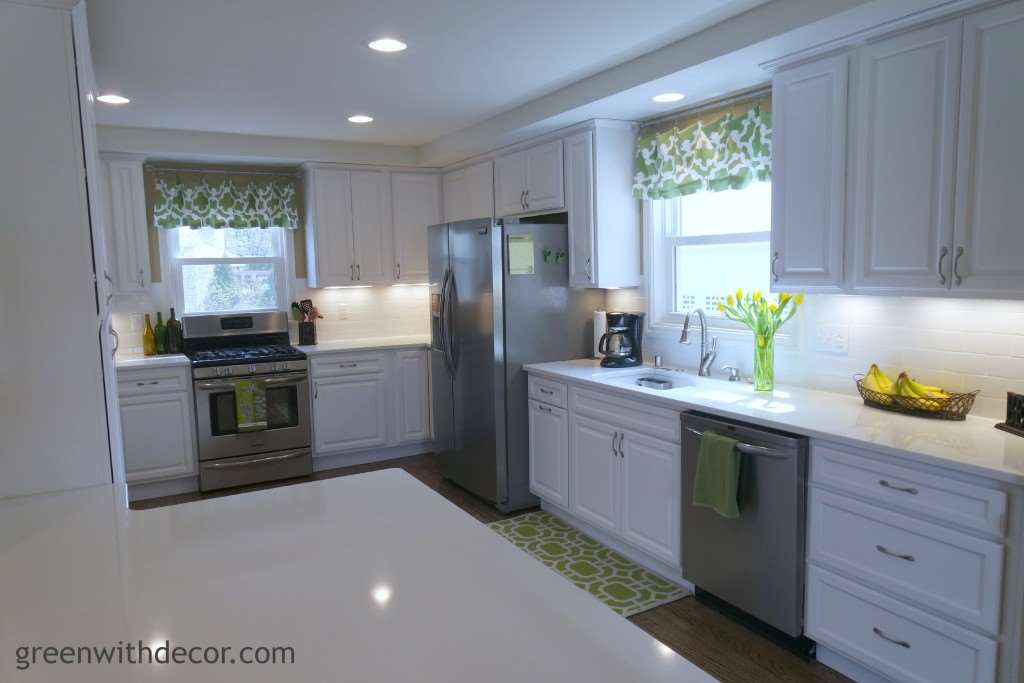 7. I didn't expect this post to take off, but it did – how to remove cigarette smell from the garage.
One of our biggest hesitations in buying our house was that the garage reeked of smoke, and we didn't want to buy a house with a smelly garage. Our contractor assured us it wouldn't be a problem, and it wasn't.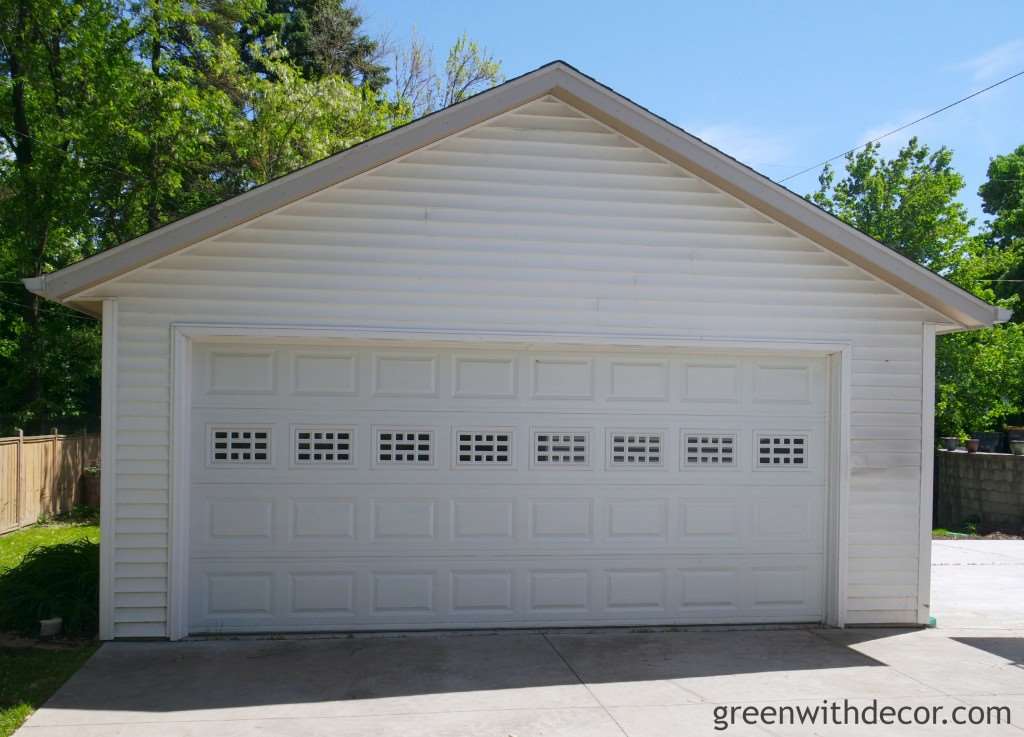 8. Of course a project with wine corks made the list! These Christmas tree ornaments made from wine corks was a fun, easy project.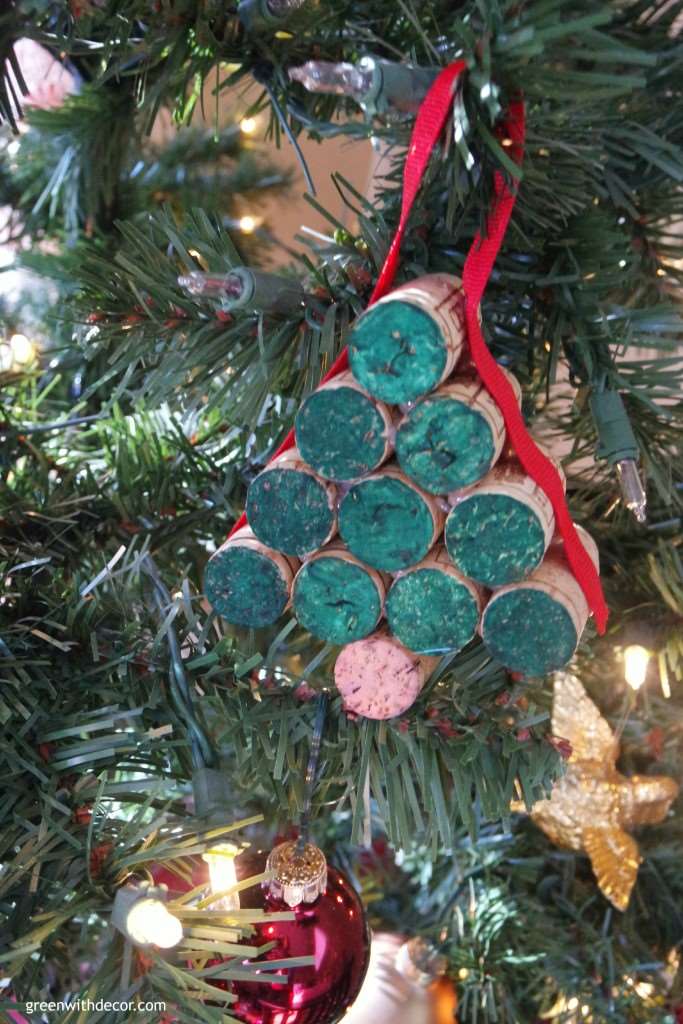 9. Another fun room renovation was our upstairs bathroom. Bathroom renovations come with a lot of decisions, so I put together this post on 10 design tips bathroom in a bathroom renovation: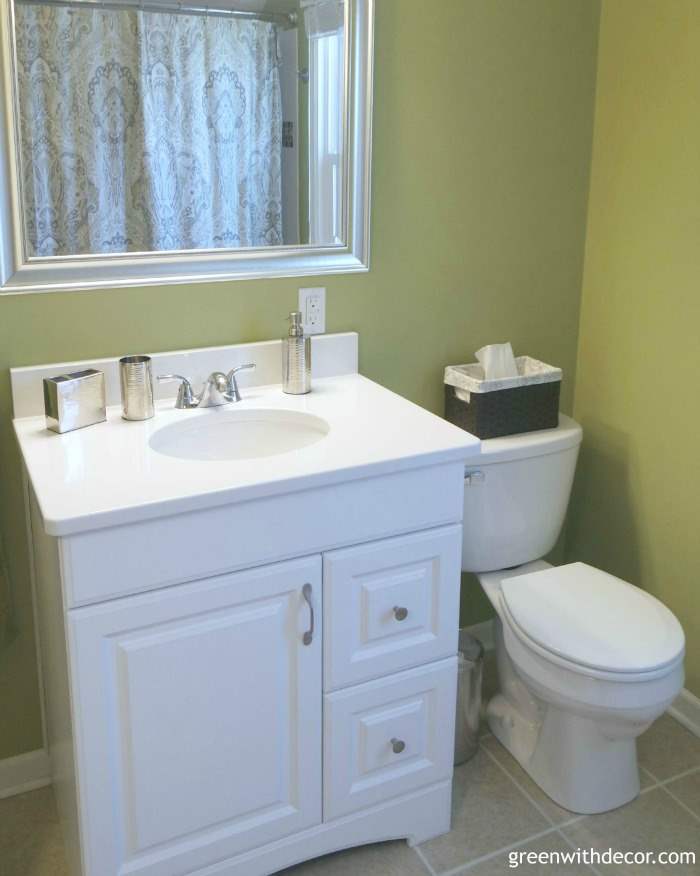 10. Picking paint colors can definitely be a challenge, especially if you're picking colors for the whole house at once. This post on tips for picking paint colors was fun to put together.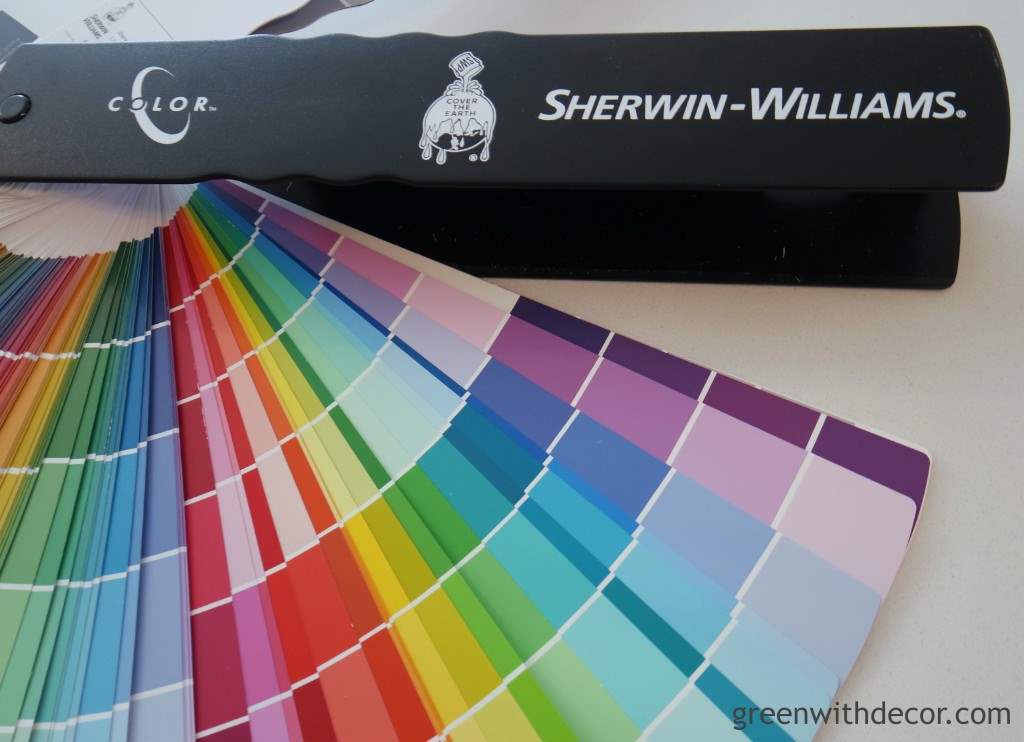 A few other highlights included our kitchen renovation being featured on Delta Faucet's Inspired Living site: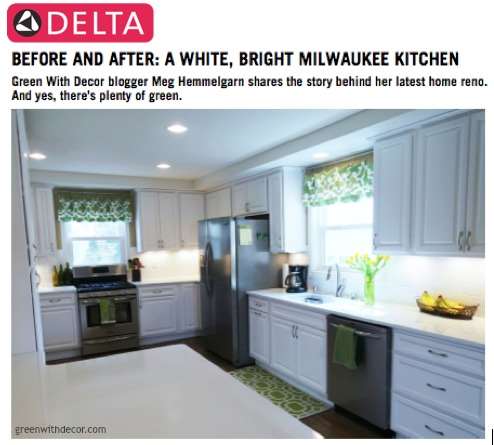 And getting quoted in these Zillow and Yahoo Real Estate articles about Christmas decorating ideas: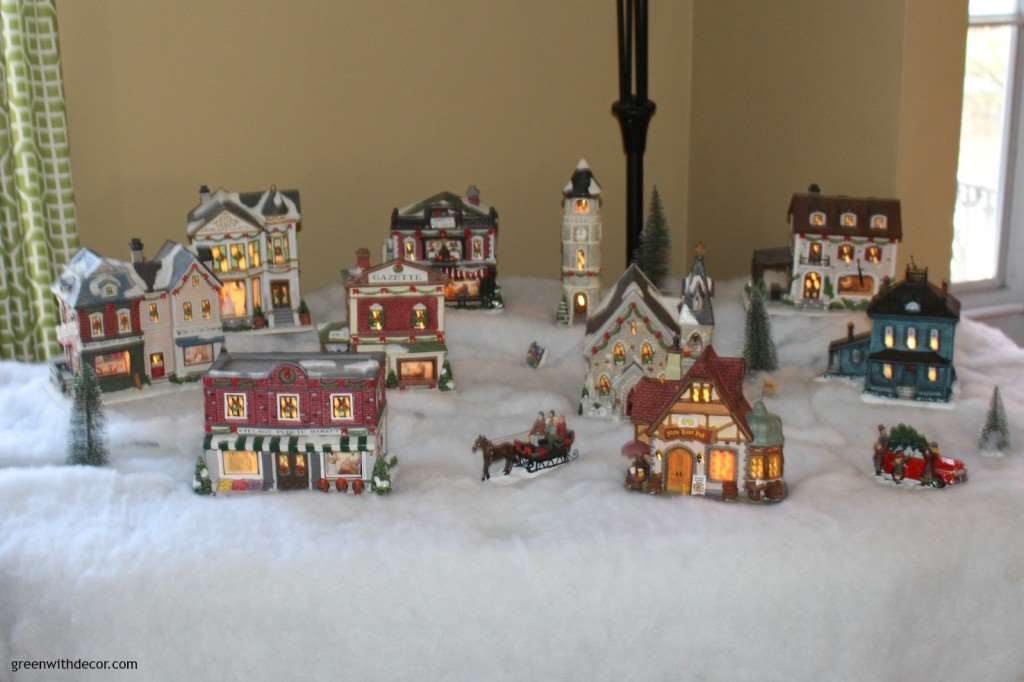 What a fun year! Thank you guys SO MUCH for following along, commenting and sharing.
I've loved this year first year blogging and can't wait to continue growing in 2016!

If you want to save this post for later, remember to bookmark it or you can pin it here: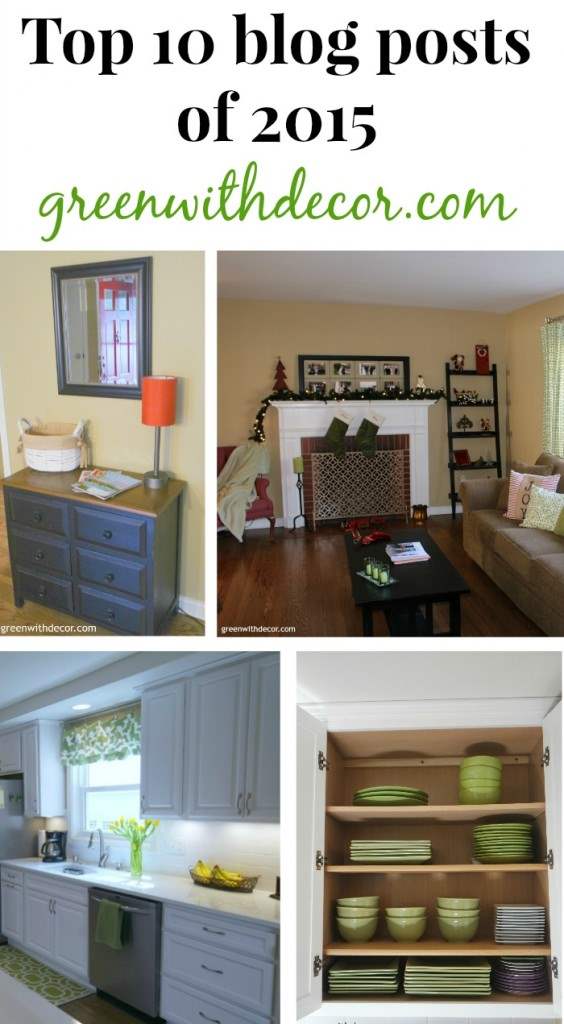 Want to read more posts like this?
Follow along: Get my emails | Facebook | Pinterest | Twitter | Instagram | Google+