I hope everyone had a Merry Christmas!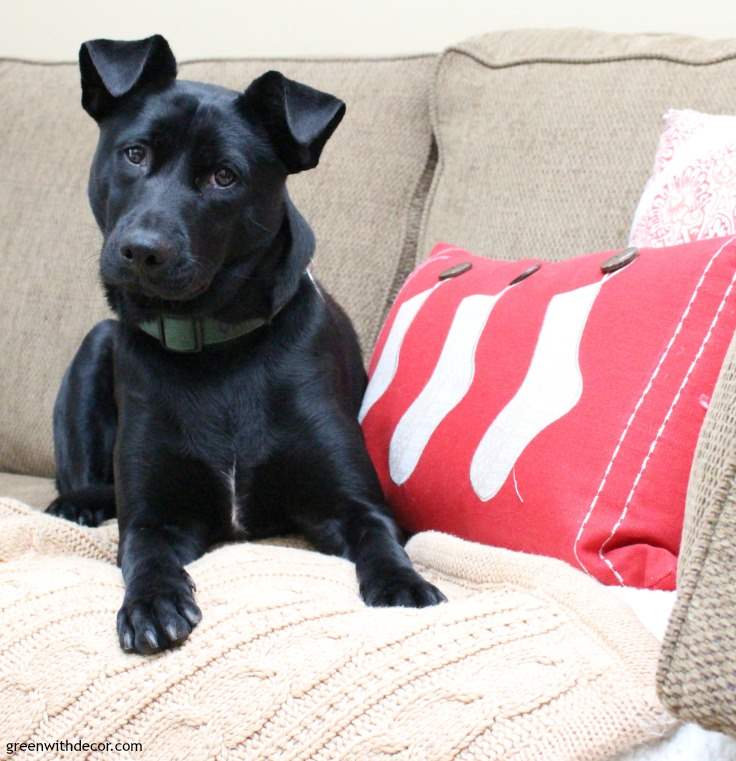 It's hard to believe 2017 is Sunday! To be honest, we are more than ready for the new year.
2016 started out on a pretty terrible note with my dad in the hospital. Luckily, he's doing much better now.
I also quit my full-time job to pursue freelancing and blogging full-time. Those kind of decisions are always a bit of a leap, but it's worked out, and I couldn't be happier.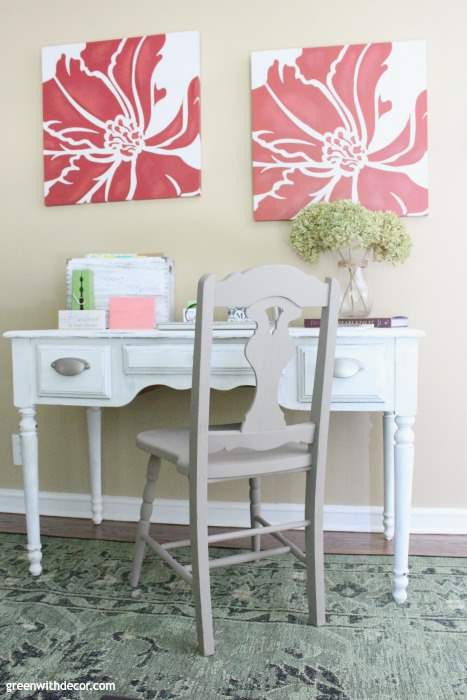 Thank you, thank you, thank you for reading and being here. Blogging wouldn't be possible without all of you reading, commenting, sharing, following and liking. I love hearing from you guys. It's so fun to chat about decorating and DIY projects with people who love it as much as I do.
Last year, I looked back at my top 10 blog posts from 2015, and I did the same thing this year. It's always fun to see which decorating ideas or DIY projects were reader favorites throughout the year.
My most popular posts somehow usually end up being the projects I enjoyed the most, too, which works out. Great minds think alike!
This post contains affiliate links. This means if you click the link and buy something, I may receive a small percentage of sales at no extra cost to you. 
Here are my top 10 blog posts from 2016:
1. Painting an old desk clay paint
This is one of my favorite furniture makeovers I've done to date so I'm glad you guys loved it, too!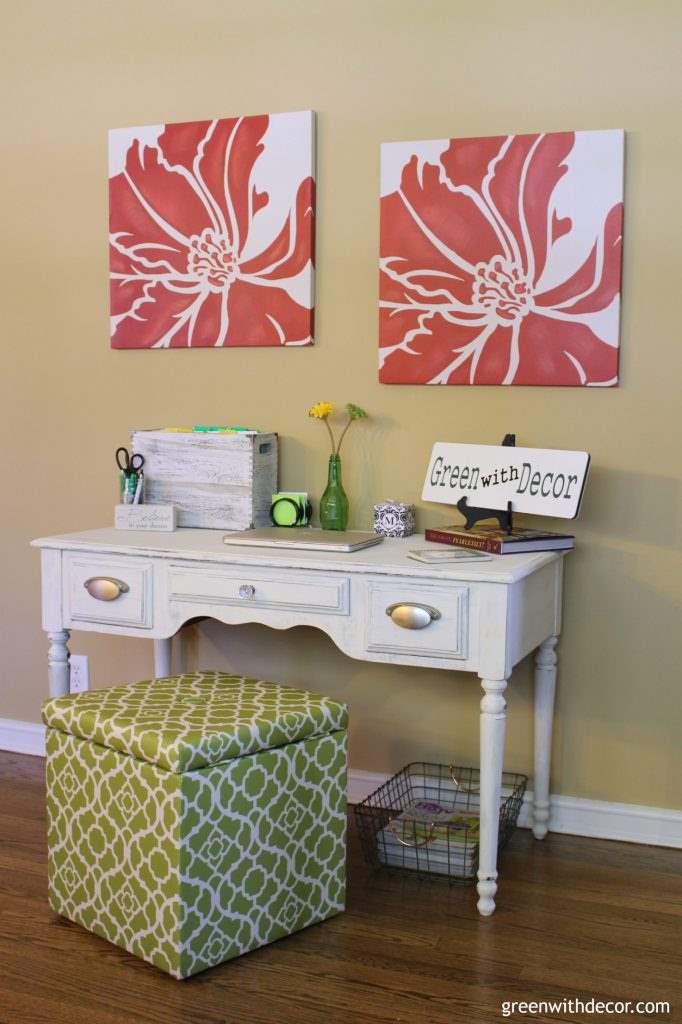 GET THE LOOK: Believe in your Dreams sign | Silver drawer pulls | Crystal drawer knob | Book: Decorate Fearlessly | Wire basket
The desk used to be my grandparents', which makes it extra special, and this was my first project with Country Chic Paint, which quickly became one of my favorite paints to use (as you'll see as you read through this blog post).
Read more here.
2. Fall home tour
I love home tours, and I love fall. It's fun to play around with different decorations throughout the year, plus bloggers tend to do home tours in big groups, so it's always fun to see how everyone else is decorating their houses, too!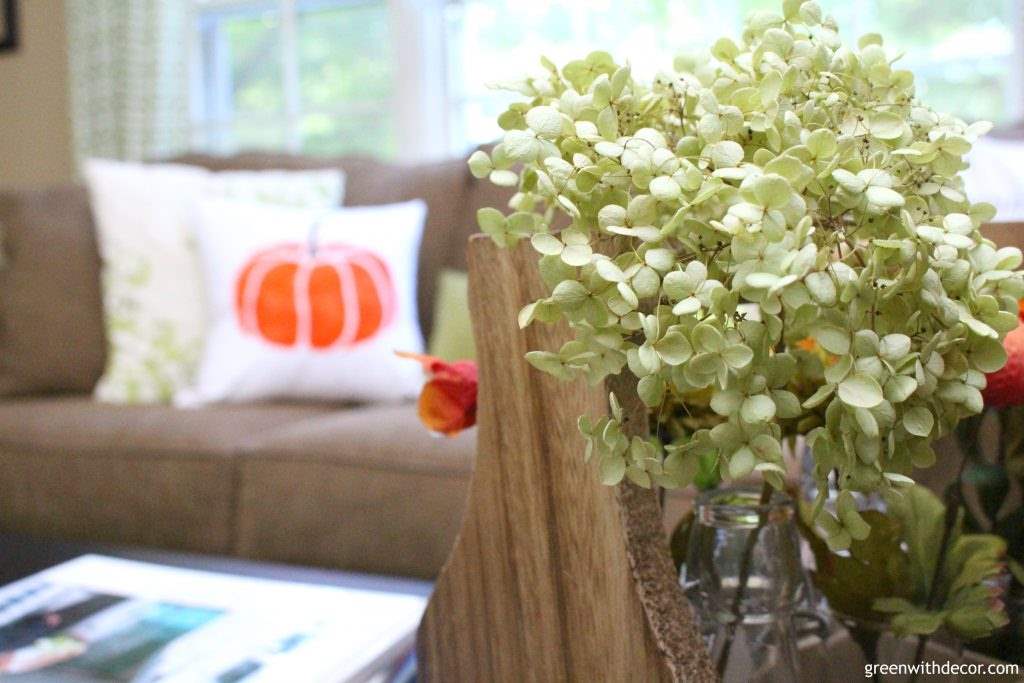 GET THE LOOK: Fall pillow (DIY) | Wooden drink caddy | How to dry hydrangeas  | Glass bottle
Read more here.
3. Summer home tour
Another home tour, no surprise there.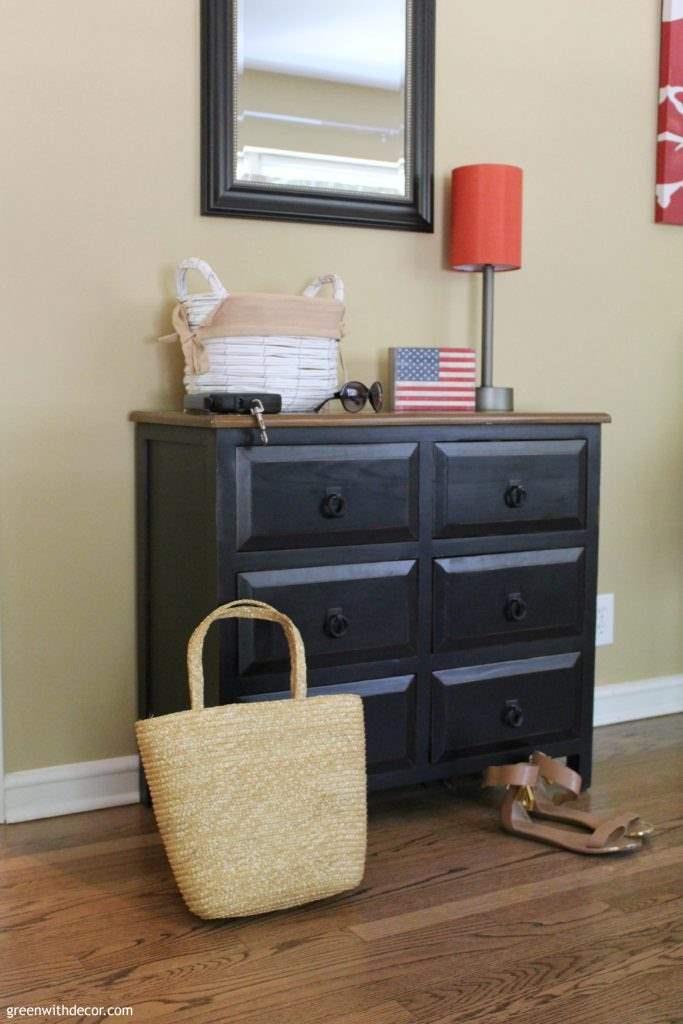 Read more here.
4. 10 easy Christmas decorating ideas in the kitchen and bathroom
This post just went up a few weeks ago, yet still somehow made the top 10 list of the entire year. So if you haven't read it yet, hop on over to read it!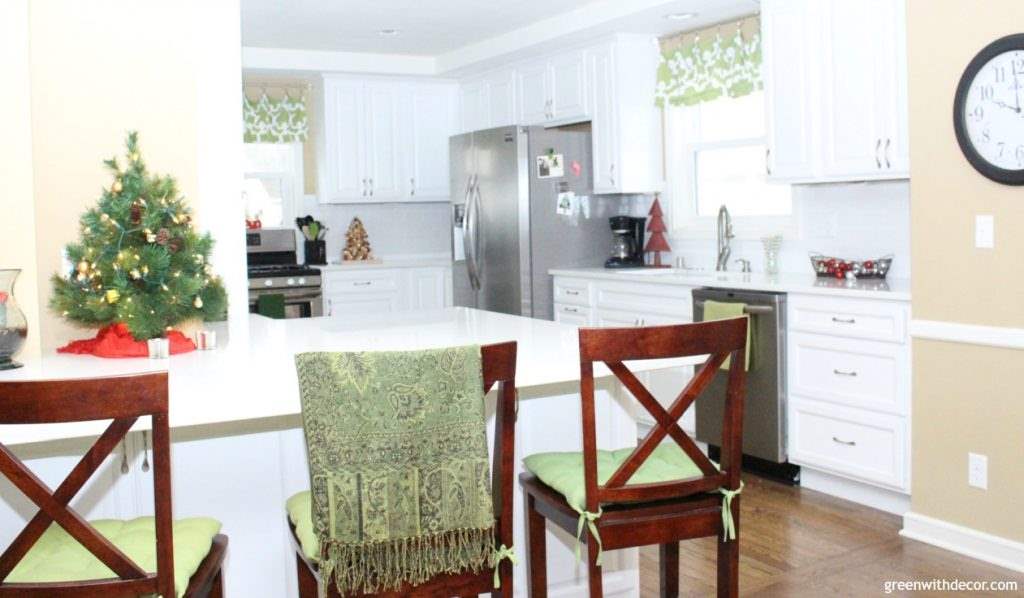 GET THE LOOK: Green cushions | Red 'tree skirt' (pashmina) | Green spatula | Cork Christmas tree (DIY) | Cabinet hardware | Faucet | Window valances (DIY) | Curtain rods | Green dish towel 
Read more here.
5. A Queen Anne table makeover with clay paint
Told ya I was hooked on Country Chic Paint. But seriously, how fun is this blue color!?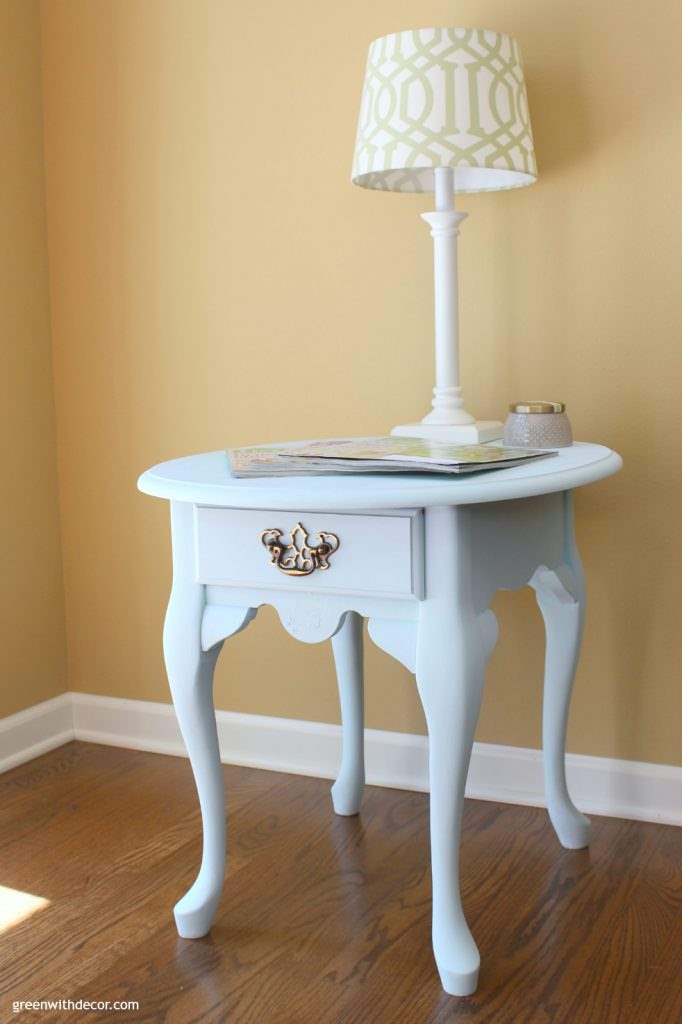 Read more here.
6. The backyard tour
We love using our patio in the summer, and it was fun to share it with all of you!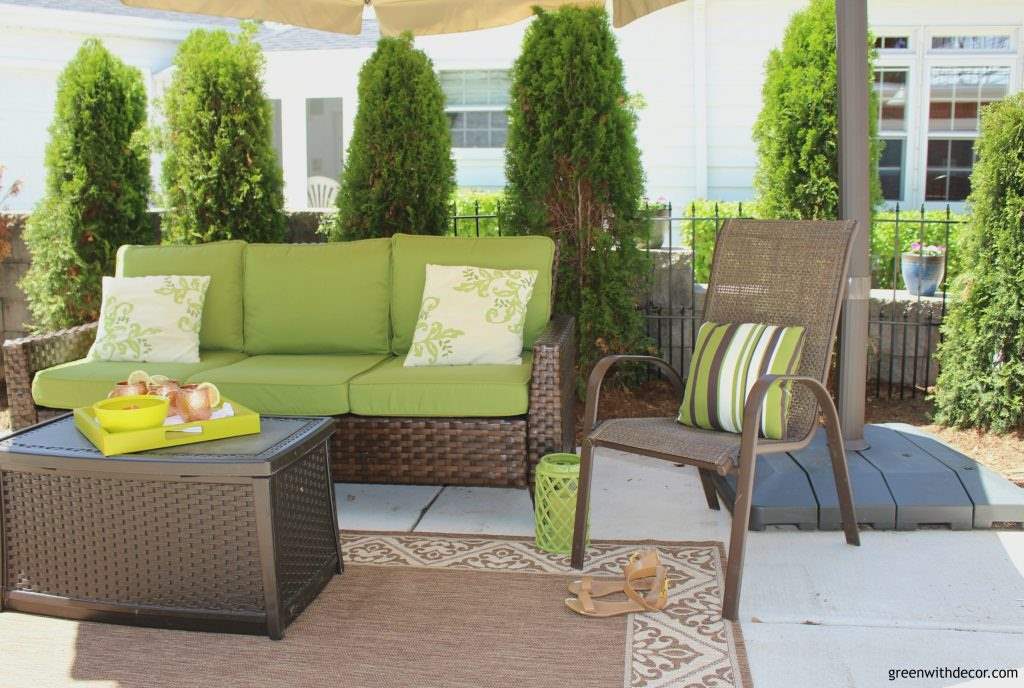 GET THE LOOK: Tray | Moscow Mule mugs | Couch | Outdoor rug | Green + white throw pillows | Sandals
Read more here.
 7. An enchanting nightstand makeover
I discovered Velvet Finishes paint this year, too. Plus I got to meet Kellie, who's behind the line, at the Haven Conference this summer. She's awesome, which makes using her paint even better.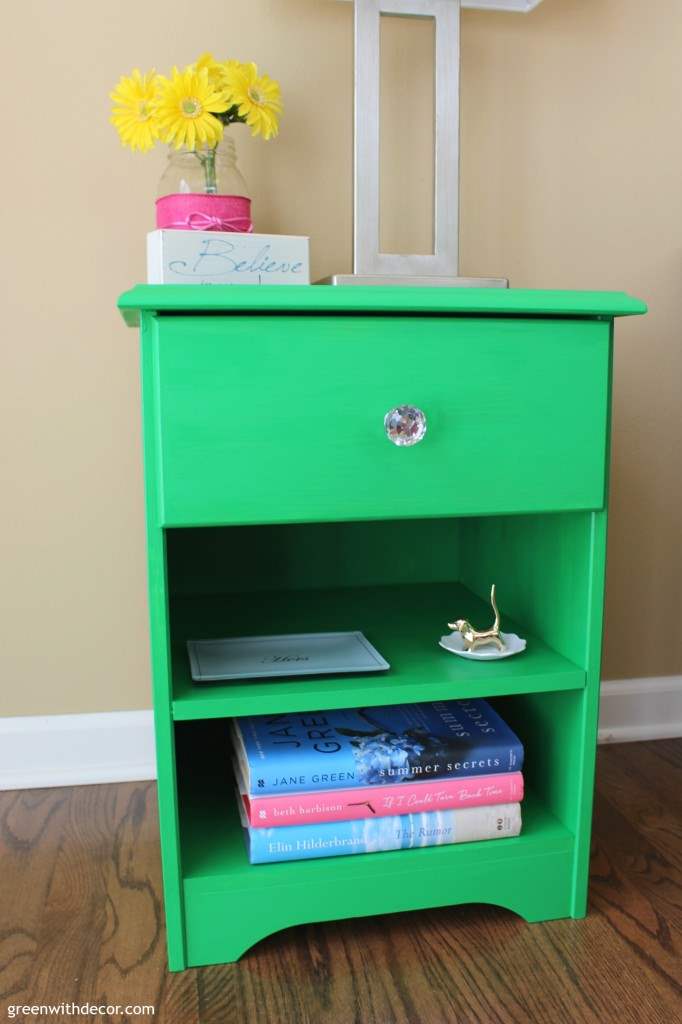 GET THE LOOK: Believe in your Dreams sign | Crystal drawer knob | Silver lamp | Books: Summer Secrets, If I Could Turn Back Time and The Rumor
This nightstand looks so different after some paint and new hardware, when my brother Stephen saw it, he said "You'd never know it was in a college house!" So true!
Read more here.
8. A Queen Anne foyer table makeover
More Country Chic Paint. Are you dying to try this paint yet? Do it!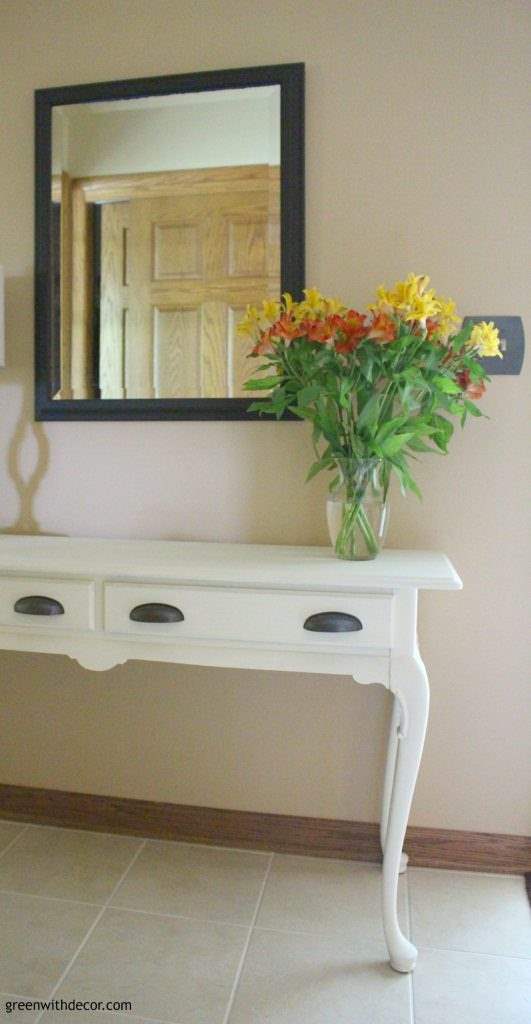 Read more here.
9. Cheap ways to dress up garland (while still being cheap)
Fellow budget decorators, so glad you're here with me. I wouldn't be able to feed my constant decorating addiction if I wasn't doing it on a budget!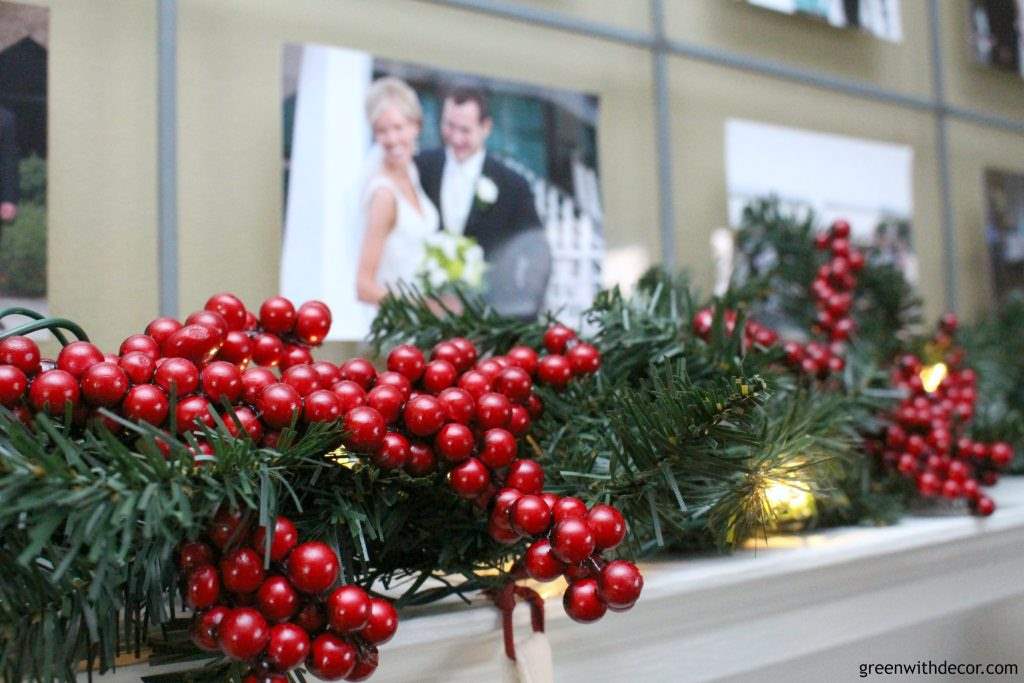 GET THE LOOK: Berries | Windows turned picture frames (DIY)
Read more here.
10. St. Patrick's Day home tour
Green everything and a home tour – this was one of my favorite posts I've ever done, so I'm glad you guys liked it, too!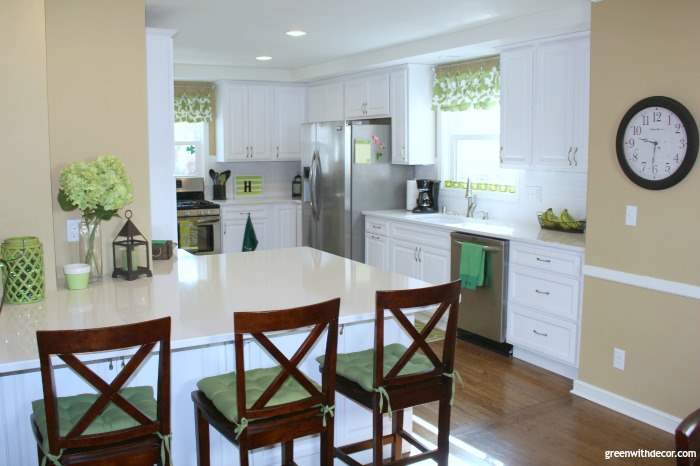 I organized a group of my favorite bloggers for this home tour, and we all shared our homes decked out with green. This tour will definitely be back in 2017, so stay tuned!
Read more here.
I can't believe I've been blogging for two years. It's flown by and been so much fun!
Again, thanks so much for being here. I hope you have a very happy new year and 2017 sees a lot of health, happiness and laughter.

Want to read more posts like this?
Follow along: Get my emails | Facebook | Pinterest | Twitter | Instagram | Google+