Welcome to Green With Decor!
My husband Kalen and I recently returned to my hometown of Milwaukee after living in Cincinnati.
I've always loved reading home decor and remodeling blogs and decided to share my husband's and my adventures in house searching, renovating and decorating! You can check out more about me on my About page.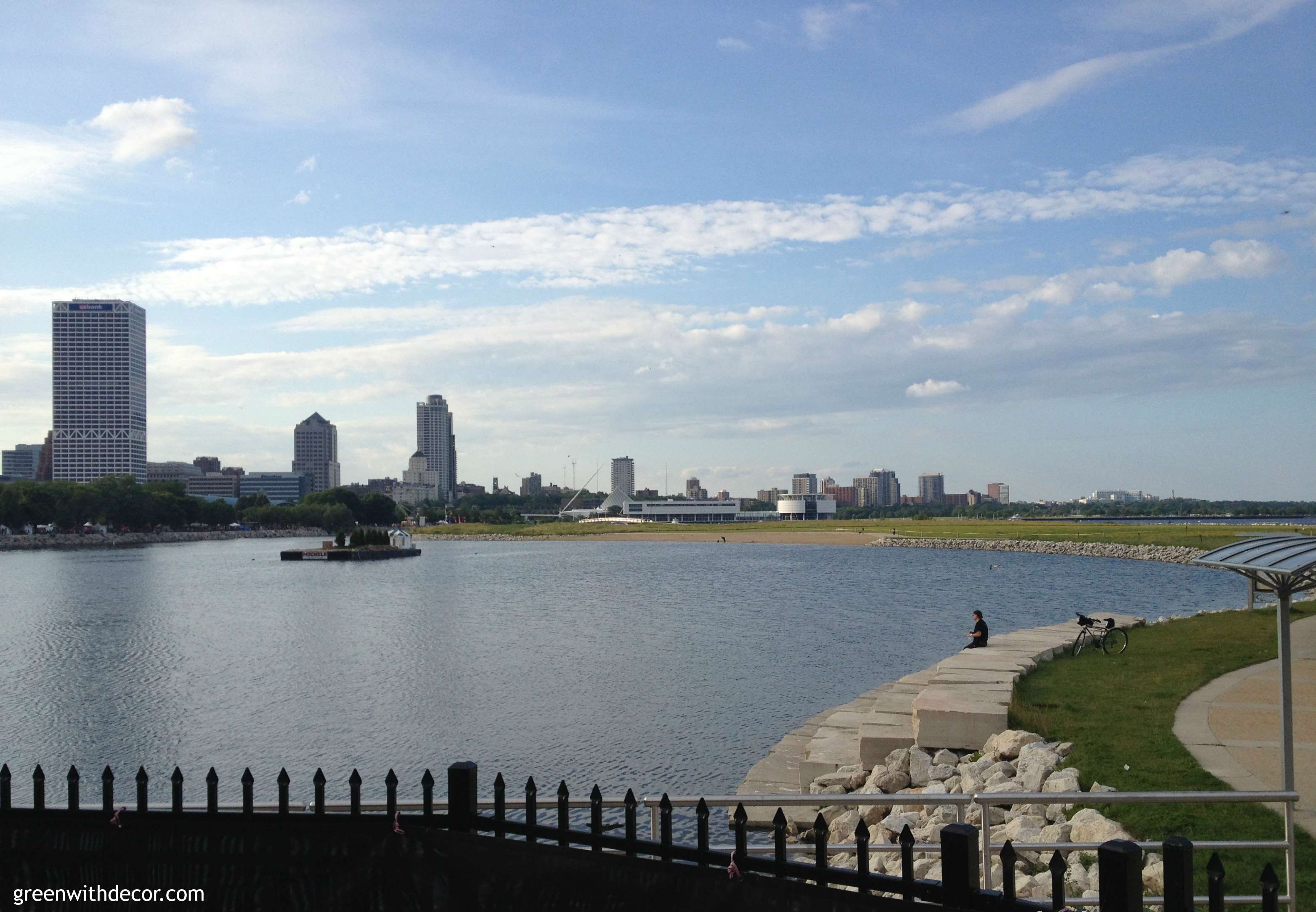 We started looking for a house to buy and renovate as soon as our house in Cincinnati sold. Because we had already owned a house, we tried to be pretty realistic about our want vs. need list.
We knew what was in our price point, what we couldn't live without and what was simply a nice-to-have.
There's a lot to consider when house searching!
Renovation potential
Some buyers want a house that's completely renovated so all they have to do is move their stuff in and relax.
Not us – we wanted a complete fixer upper that we could make our own!
Our realtor was thrilled we were looking for a fixer upper. We had remodeled our house in Cincinnati, so we knew what we were getting into. We didn't want to pay top dollar for a house that was finished in someone else's taste. We wanted to buy a place to renovate and decorate according to our style.
Number of stories
This one is strictly personal preference.
We were set on a two-story house with all the bedrooms upstairs.
Old kitchen
Back to renovation potential on this one … we wanted an old kitchen. You heard that right.
We were some of the few buyers in America not looking for granite and brand new cabinets, but instead laminate counters, old cabinets and outdated appliances to rip out!
We were hoping for a first floor layout with the potential to open the kitchen into other parts of the house.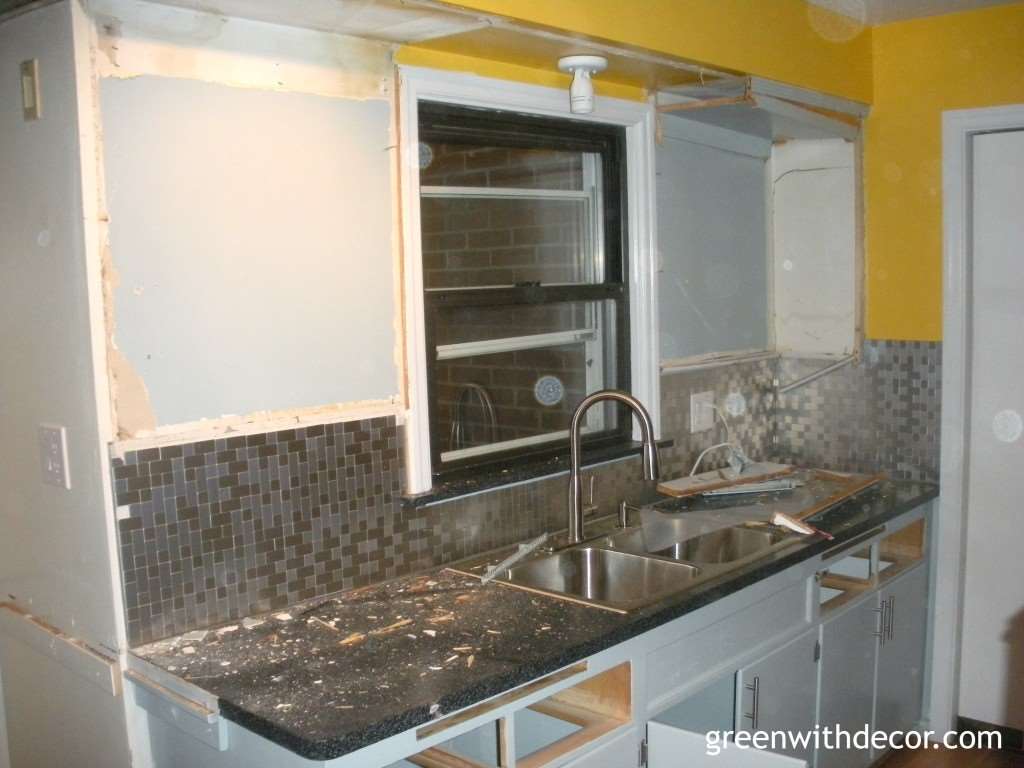 Living room with natural light
We wanted good natural light in our living room or family room.
Our house in Cincinnati didn't have this (pictured below), and it's not something you necessarily think about until after you've bought a place and moved all your furniture in.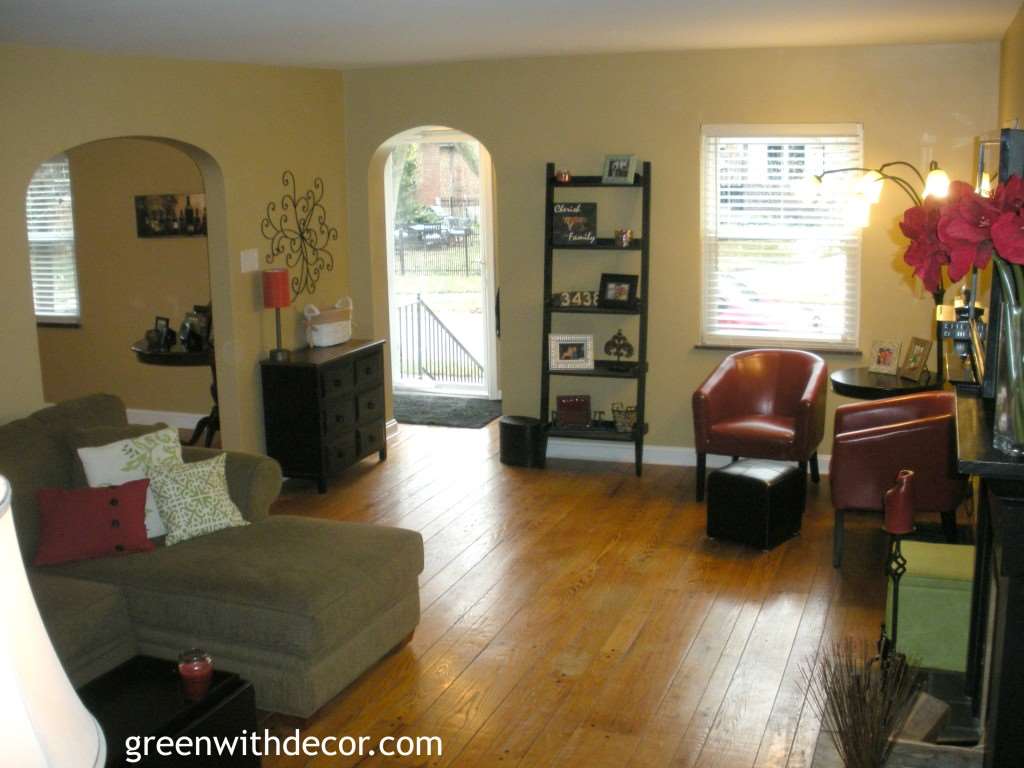 Natural light is key in the room you hang out in the most.
First floor layout
Again, this is something we didn't think about until after we were settled in our house in Cincinnati. Our house in Cincinnati had a U-shaped first floor, and it could get congested when we had friends or family over.
This time around, we wanted a house that had a circle layout on the first floor.
Laundry room location
This is more important to some people than others.
We would looooove a laundry room/mud room on our first floor.
But we were looking in a neighborhood full of older homes, so we figured this was a long shot. As long as there was a place to hook up the washer and dryer – most likely in the basement – we were good with it.
Garage
Number of garage stalls is something to consider. Also something to think about – attached or detached.
Our house in Cincinnati had a one-car garage. It was fine while we were there, but as long as we were buying a new house, we wanted a two-car garage this time. Especially given Milwaukee's snowy winters!
We would love an attached garage, but a separate standing garage wasn't a deal-breaker. We knew in the neighborhood we were looking in, we'd most likely end up with a detached garage.
Bathrooms
Number of bathrooms – and where they're located in a house is definitely important.
We wanted a half bathroom on the first floor.
Our Cincinnati house had just one full bathroom upstairs. Honestly, it didn't bother us. People sometimes look at us like we're crazy when we say that, but it really wasn't a problem … until we went to sell the house, and potential buyers' biggest complaint was that there wasn't a bathroom on the first floor.
So, we wanted a first floor bathroom more so for the eventual resale – not that you want to think about resale when you haven't even bought the place yet!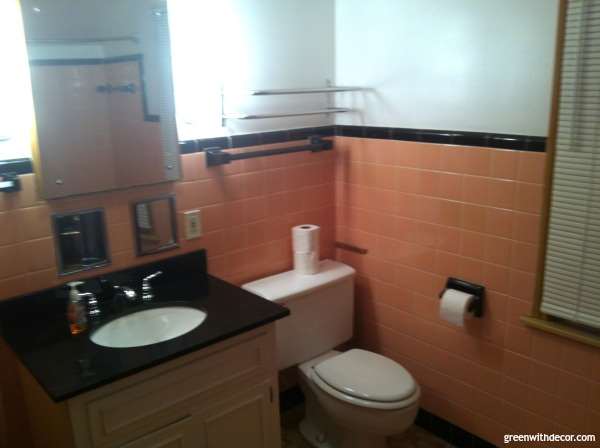 Upstairs, we'd love two full bathrooms – one for us and one for guests / eventual kids. Again, we figured we'd get just the one full bathroom given our price point and location. We were okay with it for now.
Bedrooms
Number of bedrooms can be a deal-breaker, too.
We wanted four bedrooms, but, realistically, we knew it was probably out of our price range in the neighborhood where we wanted to live, so we were good with three.
Neighborhood
You know what they say, location is everything!
We were set on a certain neighborhood just outside of Milwaukee. Within that neighborhood, we hoped to be within walking distance of the popular restaurants, bars and stores.
So, we had our must-haves and nice-to-haves. We tried to categorize all our wants according to what we'd love in our end-house versus what we could afford in a house we were buying at this point in our lives. Let the house search begin!
What's on your must-haves and nice-to-haves list?
Planning your own renovation?
Download my Kitchen and Bathroom Renovation Checklists so you can easily keep track of each step. Click one of the options below.
If you're already an email subscriber, hop over to my free printables library to get your copy. You also received a link right to the downloadable file in your email this morning! Or you can sign up in the box below to get it emailed right to you again. (You won't get added to the email list twice.)
If you're not an email subscriber yet, sign up here to subscribe. Once you've subscribed, you can hop over to the printables page on my website and download the printable. (Check your downloads folder if you don't see it.) You'll also be able to access everything in my free printables library.
*Please note: All printables and downloads designed by Green with Decor are for personal use only. Please do not alter the files or claim them as your own. These files are not intended for resale, nor are the printed versions of these files.
Remember to bookmark or pin this post if you want to save it for later!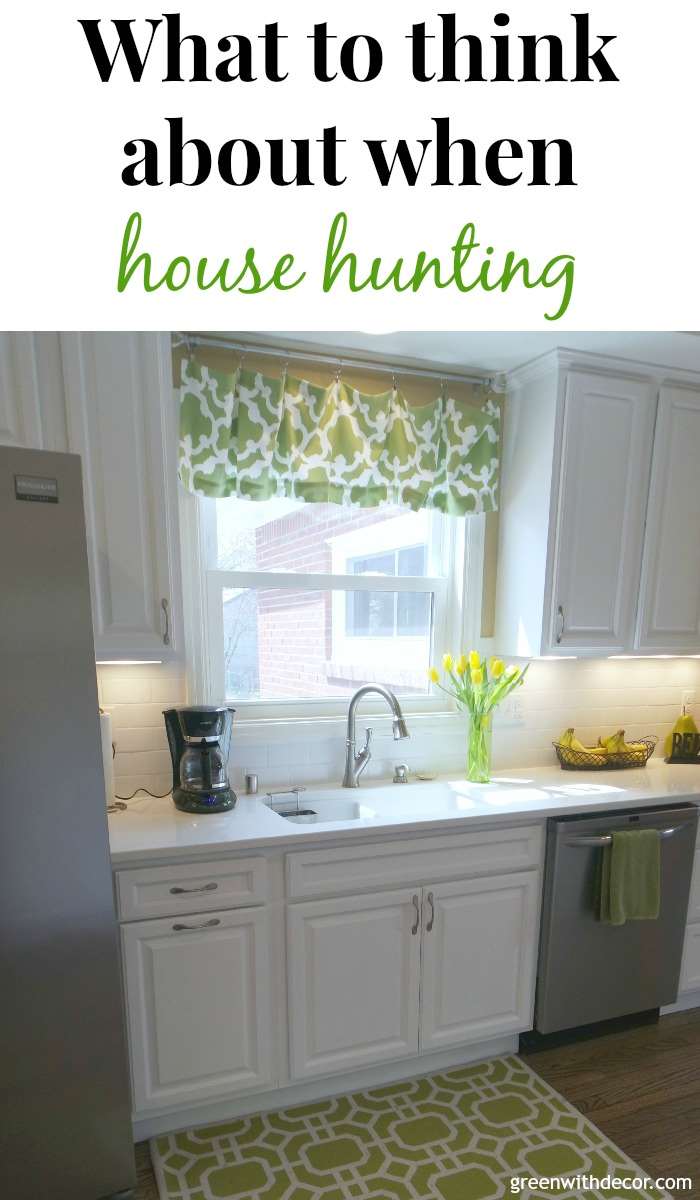 Want to read more posts like this?
Follow along: Get my emails | Facebook | Pinterest | Twitter | Instagram