Disclosure: I received one free copy of Lesley's ebook, What the Tech, to review. All opinions in the below blog post are mine. 
Today's post is for my readers that are bloggers.
For everyone else, this post probably isn't relevant to you, BUT I have a fun chalky paint project to share with you guys next week. And then it's March, which means St. Patrick's Day and green decor everywhere! I have some fun things planned so come back soon for the usual home decor posts!
Note: This post contains affiliate links. This means if you click the link and buy something, I may receive a percentage of sales at no extra cost to you.
Okay, fellow bloggers, hi! Who loves blogging but gets frustrated with the technical side? This is was so me.
But I have a great resource to banish all of those technical frustrations!
Before I met Lesley of Chaotically Creative, I hated even talking about anything technical because I just really didn't understand it.
Then I started actually learning about the technical side of blogging (thanks to Lesley), and guess what? I gained the confidence to make small updates to my website myself.
The more you learn, the less frustrating and scary all that tech stuff is!
And now Lesley is sharing all of her technical knowledge in her new ebook, What the Tech, which explains the design and technical side of blogging in an easy-to-understand way.
Want more info on what's inside What the Tech? Here are a few of the parts I found helpful:
Resizing your header
This section was SO helpful to me. I wanted to adjust the size of my header for several months, but I was scared to mess with my website's code.
Usually when I put something on my to-do list, I cross it off. To-do lists keep me organized and productive, and I'm one of those people who loves "crossing it off."
However, "resize blog header" was on my list for way too long because I was afraid I'd mess up my whole website.
I'm cringing to even show you guys this, but here's what my header looked like before I met Lesley:
Yuck, right? It was way too small.
Lesley's step-by-step instructions made this process much less scary and actually do-able! I love the look of my website now!
Here's the after: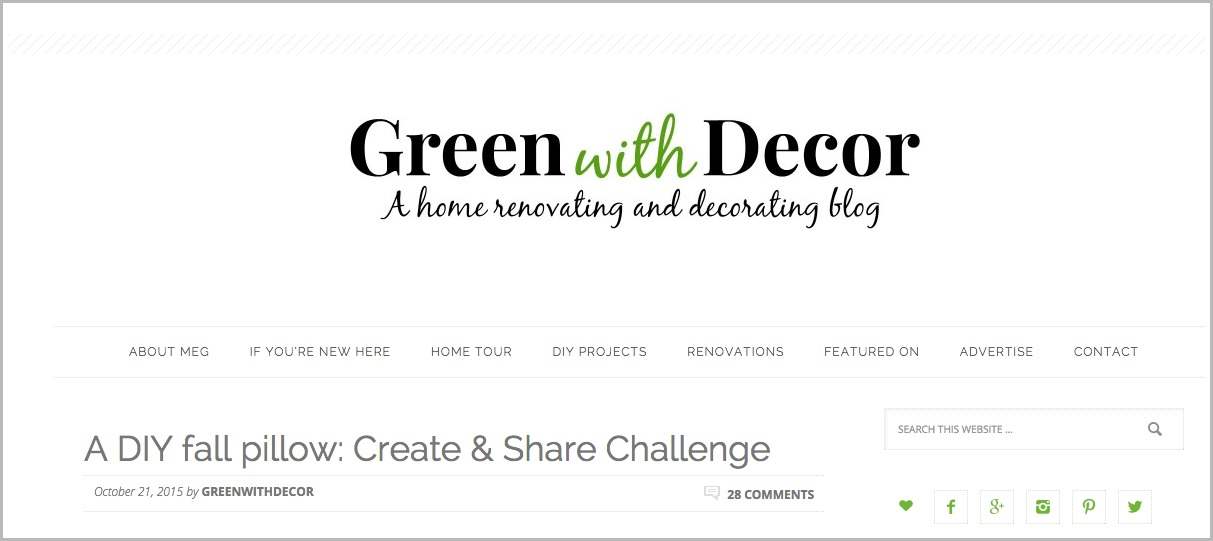 List of plugins
Lesley covers everything from email subscription helpers to security plugins. She provides a list of plugins she uses and descriptions of why each is helpful to your website.
I've been working on narrowing down the plugins I use so they don't overwhelm and slow down my site (something all bloggers should do), so Lesley's list came at the perfect time.
Google Analytics
Installing Google Analytics on my website took me forever, plus I was scared of my messing up my site.
(See a pattern here? I used to be scared of anything technical!)
I wish I'd had Lesley's step-by-step instructions for this back when I started blogging.
Tips for choosing a domain name
This is one of the first steps when starting a blog, but it's such a big deal. If you haven't picked your domain name yet, Lesley has some good tips.
Creating a cohesive look for your website
I'm not a graphic designer by any means, so reading Lesley's insights and tips on how to go about creating a 'brand look' for your website was interesting and helpful.
Glossary
Ever confused by all the technical terms? I'm with you.
Lesley has a 26-page glossary (included in the Master package) that explains all of these terms so that you, too, can be at technical expert. Or at least talk like one!
You can learn more about the ebook, preview the table of contents and read testimonials from other bloggers about What the Tech here.
For more of my favorite blogging resources and tips, head to my blogging resources page.

Want to read more posts like this?
Follow along: Get my emails | Facebook | Pinterest | Twitter | Instagram | Google+