There's one room I haven't ever shared with you guys: the home office!
Well, I guess I did share some pictures during the renovations, but those don't really count. They weren't too pretty.
I do some blogging in the home office, but I've also been known to blog at the kitchen counter or on the family room couch. Hey, sometimes I have TV to catch up AND a blog post to write, so I have to do both at the same time.
The goal is to get the home office finished so it's a nice workspace.
We have some furniture in here, but we don't have any curtains on the windows! I know, what a terrible home decor blogger.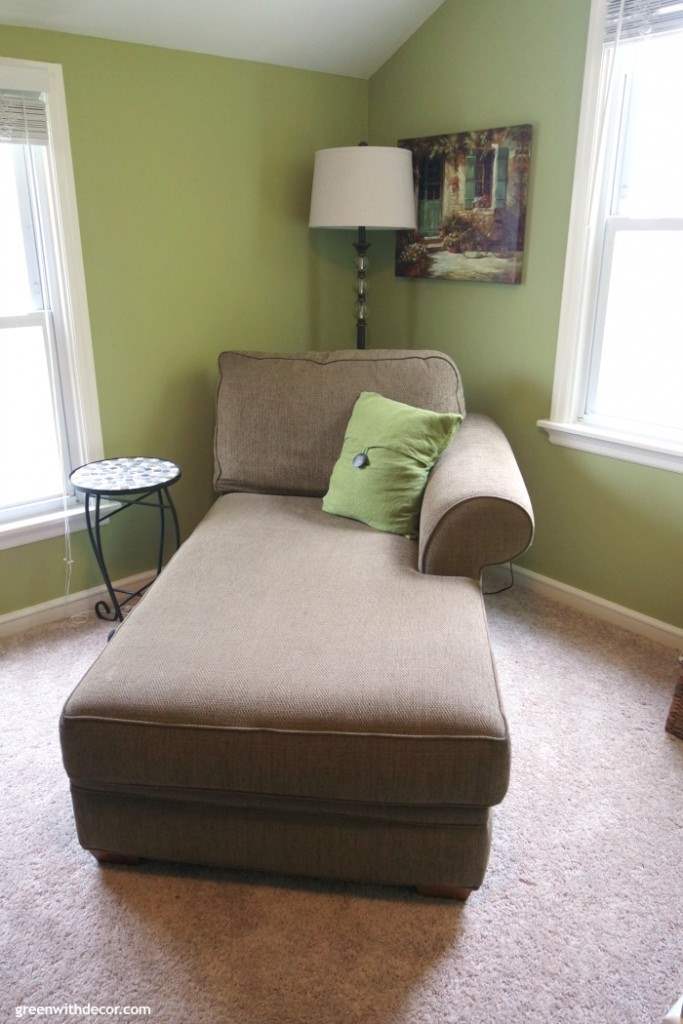 I've been looking at curtains lately, and then I'll share the full room reveal.
So where to shop for curtains? I've spent a lot of time looking at Target, World Market and Amazon.
My top picks are below.
I'm debating between more neutral curtains and a patterned curtain that ties in green to match the wall color (Ryegrass by Sherwin Williams).
This post contains affiliate links. This means if you click the link and buy something, I may receive a small percentage of sales at no extra cost to you. 
Let me know what you think and help me decide please! 🙂
Target:
You guys must know I love to shop Target's home decor section. We have Target pieces in every room of our house.
Our family room curtains are from Target, the kitchen window valances are from a Target shower curtain, and the living room curtains are actually Target tablecloths. So safe to say, I like to shop at Target!
And Target is offering buy 3, get the 4th free on almost all of its window treatments (including the ones below!).
I love the pattern on these. I'm into the lime colored curtains, but with our green walls, thinking the tan or brown would be great.
Honestly, if the view of the palm trees came with those curtains, I'd take ANY of the colors. You guys, it SNOWED here on Tuesday. What the heck, spring?!
World Market:
I also have a slight obsession with World Market. It always feels like you're traveling somewhere exotic and fun when you shop there, doesn't it?
I like the pattern on these, and the green ties into our wall color … but it may be too many colors.
I like the pattern on these a lot, and the green matches our wall color.
Okay, this turquoise is kinda out of my usual decor element, but this pattern just seems so fun! The green would go with our walls.
Amazon:
Anyone else find themselves shopping on Amazon more and more? Something about that staying in sweatpants, not leaving the house, getting your purchases delivered right to your door … it's addicting!
Also, how pretty are those wooden doors?!
I'm a fan of this pattern but not sure the color is right.
Which are your favorite? Where are your favorite places to shop for affordable curtains?
You can see all of the home office makeover progress here:
Remember to bookmark or pin this post if you want to save it for later!

Want to read more posts like this?
Follow along: Get my emails | Facebook | Pinterest | Twitter | Instagram